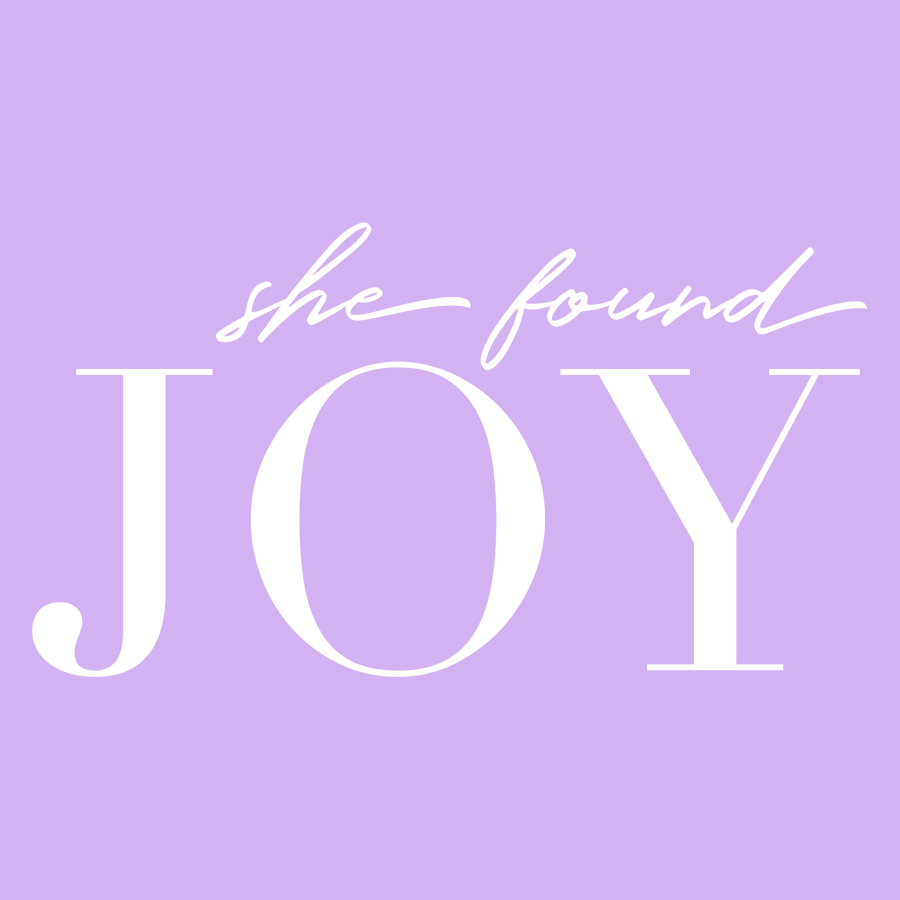 Hey, sweet friend! I know it's been a little quiet around the blog, but I have some pretty exciting news to share with you today!
Remember the rebrand I told you was happening with Finding Joy Ladies Night Out? Well, on June 1 we had our brand reveal party to unveil the story behind the new name God has given us AND the new direction the ministry is taking.
Finding Joy Ladies Night Out is officially … SHE FOUND JOY!
New name, new website, new vision, same tour and expanded ministry offerings. You can tune in HERE for a recording of the reveal party and some encouragement from the book of Nehemiah, but I also want to include a recap in this post for those of you who might not have time to watch the video.
Here are some of the highlights:
The tour is still happening this fall, and tickets will sell out soon. So, if you or a friend lives near any of these spots,

grab your ticket today

!

Jacksonville, FL // Oct. 2 from 6-9 PM at Southside UMC

Woodstock, GA // Oct. 7 from 6-9 PM at Venue 92

Des Moines, IA // Oct. 19 from 6-9 PM at Jasper Winery

Fayetteville, AR // Oct. 26 from 6-9 PM at Pratt Place Inn & Barn

Southlake, TX // Oct. 28 from 6-9 PM at CAMBRiA Southlake

Elkhart, IN // Nov. 2 from 6-9 PM at Elcona Country Club

Nashville, TN // Nov. 5 from 6-9 PM at The Loveless Barn

Raleigh, NC // Nov. 9 from 6-9 PM at The Raleigh Convention Center


Next year, in addition to the tour, we will also be offering a 2-3 day retreat (we are still praying over details). The goal for the retreat is to provide a place where women who are struggling — maybe they suffer from an illness, maybe they lost a loved one, maybe they are going through a divorce — can come and be ministered to, body and soul.
Soon, we will also start to offer online resources and Bible studies/devotionals designed to help women grow deeper into their faith and relationship with God and create community with other women. So stay tuned!

Lastly, we now have a shop! Visit the She Found Joy shop for encouraging Tshirts and accessories designed to point you and others to choose to live in the JOY of the Lord each and every day.
With joy and love,
Lauren Gaskill