I glared at the pink baby weights, black resistance band and blue stability ball sitting in front of me, so intensely my right eye began to twitch.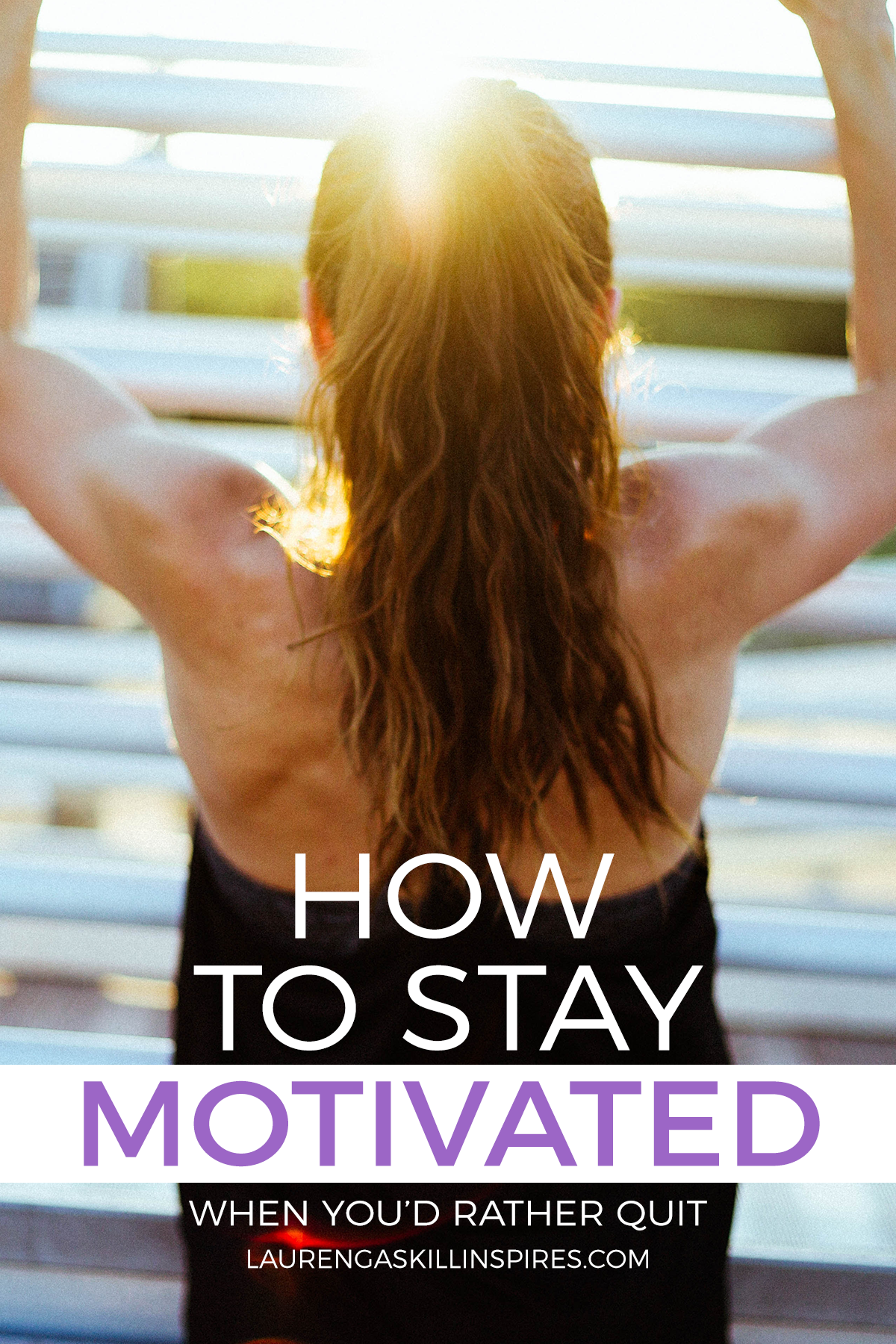 Seeing the exercise equipment made me cringe and I wanted it out of my sight. Let's just say if I were a Jedi or Regina from Once Upon a Time, I would have torched it all with one flick of my wrist.
I looked away and turned for the stairs, knowing full well what I needed to do but not wanting to do it. So I didn't. I just kept on walking. Up to my office and away from the physical therapy program designed to help me keep my Hypermobile Ehlers-Danlos symptoms in check.
The exercises had held so much promise when I started them last summer, but when December hit, I lost all motivation. After five months of faithfully following the program, I quit.
I told myself it wasn't worth the effort. I told myself I could make better use of the 30 minutes required to perform all of the exercises. This can't be making that much of a difference anyways. I'm just doing small, simple movements. What progress am I actually making?
These thoughts squashed any ounce of motivation I had left, until I just stopped doing the program altogether.
Bad move.
By mid-January, my pain levels had returned to where they were before I started doing the exercises.
Can I be honest with you?
I wish I wouldn't have quit. I wish I would have fought harder against the monotony and dread I felt toward the exercises before giving up on something I'd fought so hard to obtain, namely, decreased pain. Thankfully by God's grace, today I'm slowly easing back into the program. God has reinvigorated me with fresh motivation and ideas to make the exercises feel more like fun and less of a chore.
Now, the story I just shared with all of you is about my relationship with physical therapy, but the same principles apply to our relationship with Jesus and the calling He has placed on our lives.
We know that being in the Word, spending time in His presence and praying to Him daily is important for our spiritual wellbeing. But sometimes, we lose our motivation. Life gets busy. Other priorities get in the way. And so, we stop making Jesus a priority. We stop reading the Bible. We stop praying. We lose motivation to go after the thing God has called us to do. And we suffer greatly because of it.