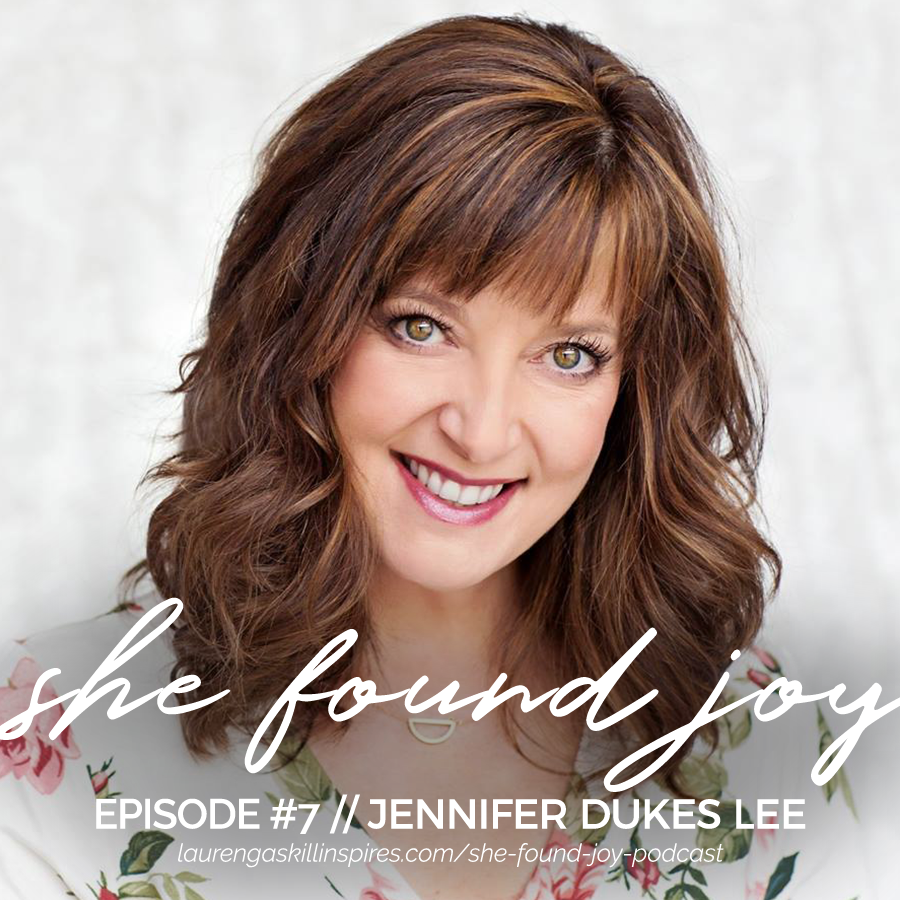 The lovely Jennifer Dukes Lee joins me today for She Found Joy #7! I first met Jennifer in person two years ago, when she graciously offered to speak at the first She Found Joy Ladies Night Out event. She is the real deal — an incredibly talented author and speaker — and I am so excited to host her here on the show as we chat about letting go, hanging on and finding joy in the peace that comes from surrendering our lives to Jesus.
What's even more exciting is that Jennifer's third book, It's All Under Control, and companion Bible study launch tomorrow! (You can enter to win a copy of the trade book for free by commenting on this post and following Jennifer and I on Instagram.) About the book: Jennifer never thought she struggled with control. As long as everything went exactly the way she wanted it to, she was totally flexible.
But then Jennifer discovered what happens when you try to wrap your arms around everything, thinking it's all on you: You get burned out on hustle. You toss and turn more at night, and you laugh less during the day. You're so busy―caring, serving, working, and trying so hard―that you can't even hear God's voice anymore.
It's All Under Control and this episode of the She Found Joy podcast is an invitation to let go of all that is holding you back from finding joy, peace and intimacy with God. My favorite quote from our time together on the show? "Having a managed life does not lead to more peace because peace is a person, and that person is Jesus."
I pray this episode encourages you to exchange worn out, weary and hustling ways for a deeper trust and intimacy with God.
P.S. If you've been blessed by the She Found Joy Podcast, or if this episode blesses you, it would mean the world to me if you left a review on iTunes. This will help more people find the show and learn more about the joy of Jesus.
Links from the Show
Connect with Jennifer
Connect with Lauren
Tweet the Podcast