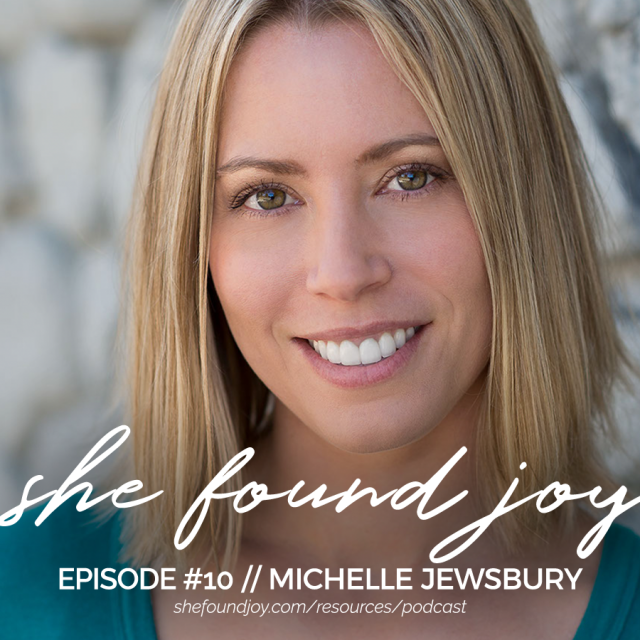 Michelle Jewsbury joins me today for She Found Joy #10! Michelle is an author, actress, speaker and humanitarian. She is passionate about using her natural talents to make the world a better place by combating domestic violence worldwide. She is the founder of Unsilenced Voices, a nonprofit working to help men and women who are victims of domestic abuse worldwide.
In this episode of the She Found Joy Podcast, Michelle and I chat about:
What its like working on a movie set.
Healing from and speaking out against domestic abuse.
How to extend kindness and grace to ourselves and stop self sabotaging.
What to do with the God-sized dreams we feel called to pursue.
P.S. If you've been blessed by the She Found Joy Podcast, or if this episode blesses you, it would mean the world to me if you left a review on iTunes. This will help more people find the show and learn more about the joy of Jesus.
Links from the Show
But I Love Him book
Unsilenced Voices
Connect with Michelle
Connect with Lauren
Tweet the Podcast