The She Found Joy Podcast is dedicated to bringing you encouragement and inspiration for all of life's moments — the good, bad and everything in-between.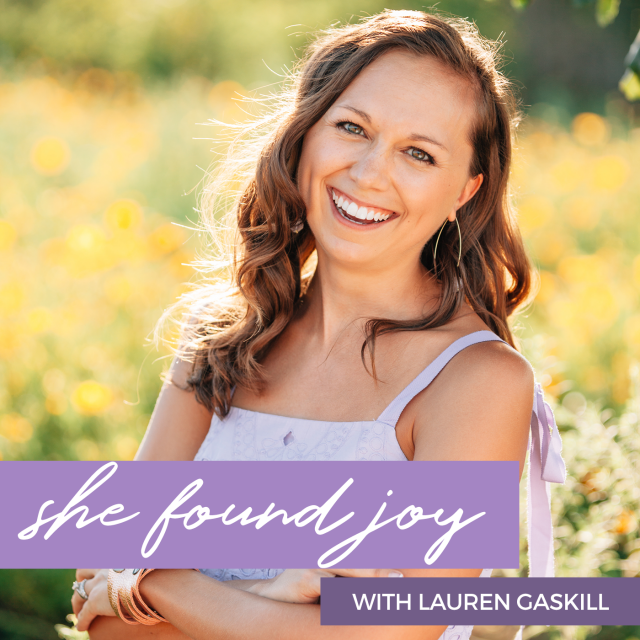 Life can give us so many reasons not to choose joy in our daily lives, but as followers of Jesus we have so many reasons to be joy-filled.
In this podcast, we'll talk about how to rely on Jesus as the source of our joy on the mountain tops and in the valley lows of life. We'll explore the ways in which other believers have overcome trials, pain and suffering and come out on the other side with a stronger, deeper faith. And most importantly, we will discover how God provides our every need and sustains us no matter what comes our way.
I hope you find whatever encouragement and inspiration you need from this podcast!
How to Listen to the She Found Joy Podcast
You can listen to the podcast here on this blog, or by subscribing to the podcast through iTunes or Stitcher.

Subscribe to the podcast on iTunes HERE.
Subscribe to the podcast on Stitcher HERE.
Review this Podcast
By rating this podcast or writing a short review, you can help others find the She Found Joy Podcast more easily! Click here to head over to iTunes and rate the show.