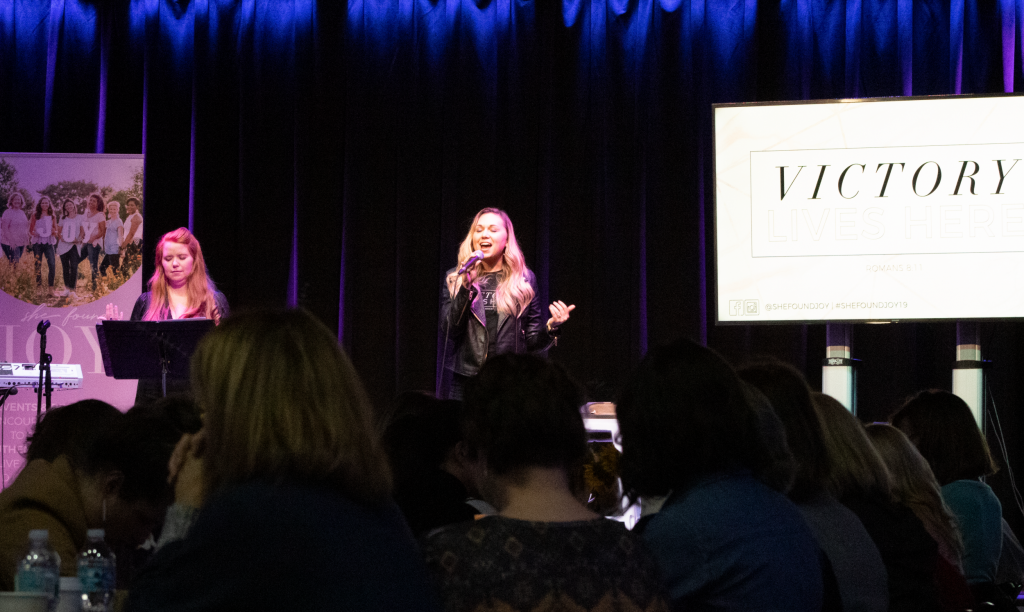 Lauren loves to speak at conferences, churches and women's ministry events. Her passion is inspiring women through Biblical teaching, personal stories and face-to-face, meaningful connections that build community and strengthen the body of Christ. Lauren understands the obligations and details that go into every event. On this page, you'll be able to read more about her speaking topics, watch a few informal video clips, and contact Lauren to talk about having her at your event.
SAMPLE SPEAKING TOPICS
Diving Into a Life of Courageous Faith
Following Jesus doesn't guarantee sunny skies and smooth sailing. In fact, the waters of life are often tumultuous, crashing over us. Sometimes we can feel that we're drowning in a sea of confusion, division, frustration, complacency, or disillusionment. We need more than a shallow faith to survive the deep waters of life. In this message, Lauren invites and shows others how to dive headfirst into a life of courageous faith with practical examples and tools that help us take our faith to the next level.
Finding Joy in the Midst of Suffering
Is it possible to be filled with joy when life is falling apart? Using her personal experience with chronic illness, Lauren challenges us to adopt a different perspective on suffering. We really can find authentic joy in Jesus no matter what life throws at us, and in this talk, we'll explore just how.
Saying No to Stress and Yes to Rest
Are you tired of feeling over scheduled and out of control? The world we live in is a need-it-yesterday kind of world, but there is hope and we have the power to make a change. As a recovering overachiever, Lauren shares how to cultivate a life of balance — a life where you can say no to stress and yes to resting in God.
No Longer Slaves to Fear
Do you struggle with worry or have you experienced anxiety attacks? There are three biblical keys that can help us break the chains that bind us. Using her personal experience with anxiety, Lauren talks about how to overcome fear with the help of Jesus Christ.
You Are a Positively Lovely Daughter of God
What does it mean to be a daughter of God and how does that impact how we live? In this talk, we'll look at what the Bible has to say about our identity and purpose. And we'll discover that even though we might think we're positively horrible from time to time, God says we are Positively Lovely in Him.
Interested in booking Lauren at your next conference or retreat? Contact for more details and availability.
2020 Speaking Schedule