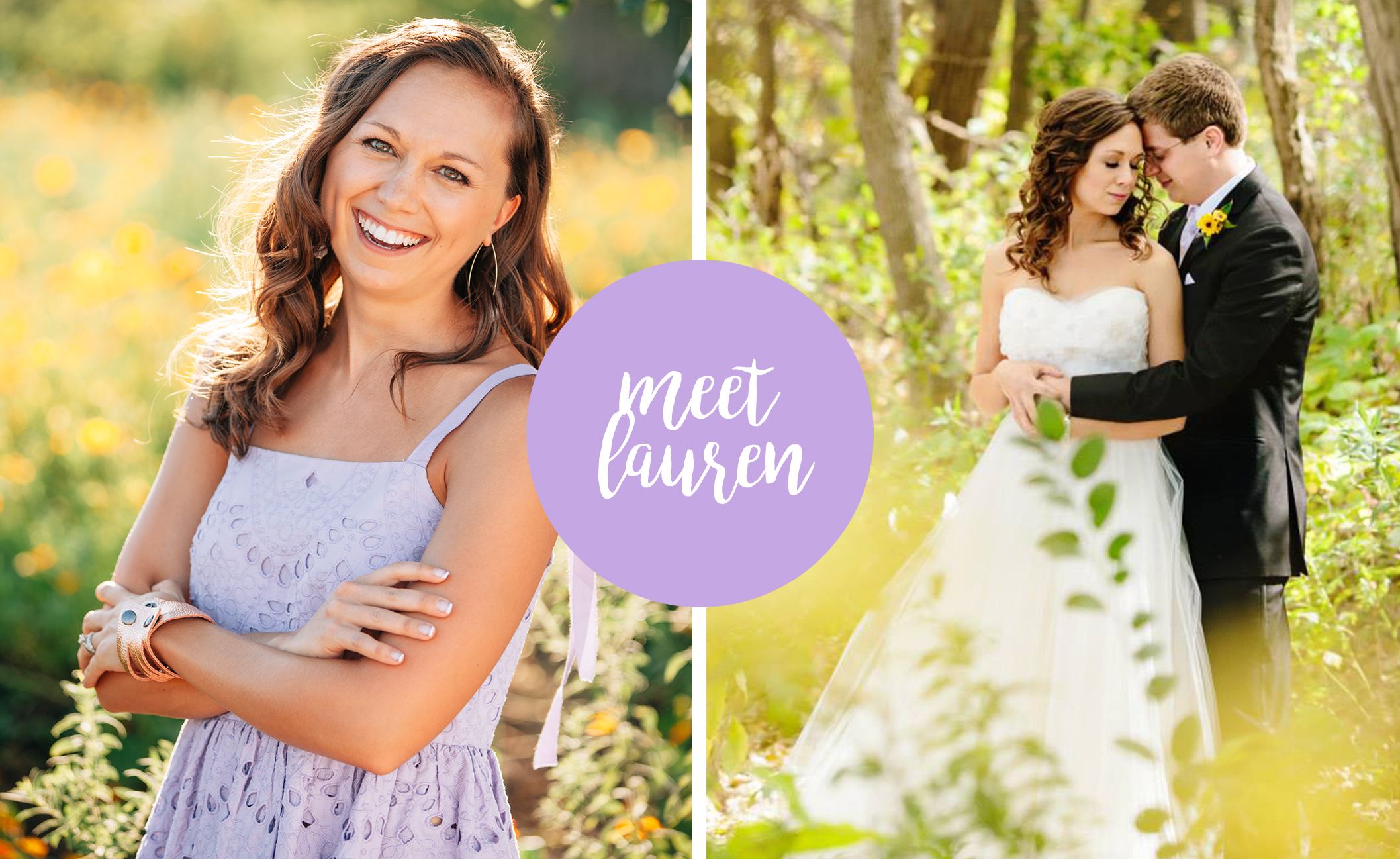 Bio
Lauren is a national speaker and the author of Into the Deep: Diving into a Life of Courageous Faith. The founder and president of She Found Joy, she is a passionate about helping others encounter Jesus in a way that refreshes their faith and fills them to overflowing with His love and joy. Lauren lives in Raleigh, North Carolina, with her husband, Alex and their dog Reese.
A Few More Things About Me
Beyond the standard introduction above, there's a few things I want to share to help you get to know the real me on a deeper level. Click on the boxes below to learn more.
Under construction. Stay tuned as God continues to do a work in me.
- - - - -
A few more things: Today I am married to my high school sweetheart. We met over Blizzards at Dairy Queen back in 2009, and I am still head-over-heels in love with him. I am an entirely self-taught chef and baker, and I love developing new recipes. I actually used to be a food/faith blogger, until I felt God call me to full-time ministry. You can check out my old recipes
here
.
I am a storyteller. I believe stories are powerful, and I love how God uses them for His good. I write and speak to motivate and inspire others to experience abundant life in Christ.
These are a few of my favorite things.
Hiking in the mountains
Walking on the beach
Exploring new places
Spending time with family and friends
Serving at church and being in fellowship with women
Swimming laps at the pool
Laughing so hard that it hurts
Singing in the car and driving with the windows down
Bonfires under a starry sky
Freshly baked cookies
Dark chocolate, 60-80%
Red wine, preferably Montepulciano d'Abruzzo or Tempranillo
Bacon, avocados, bread and cheese — in that order
Thai, Indian and Mediterranean food