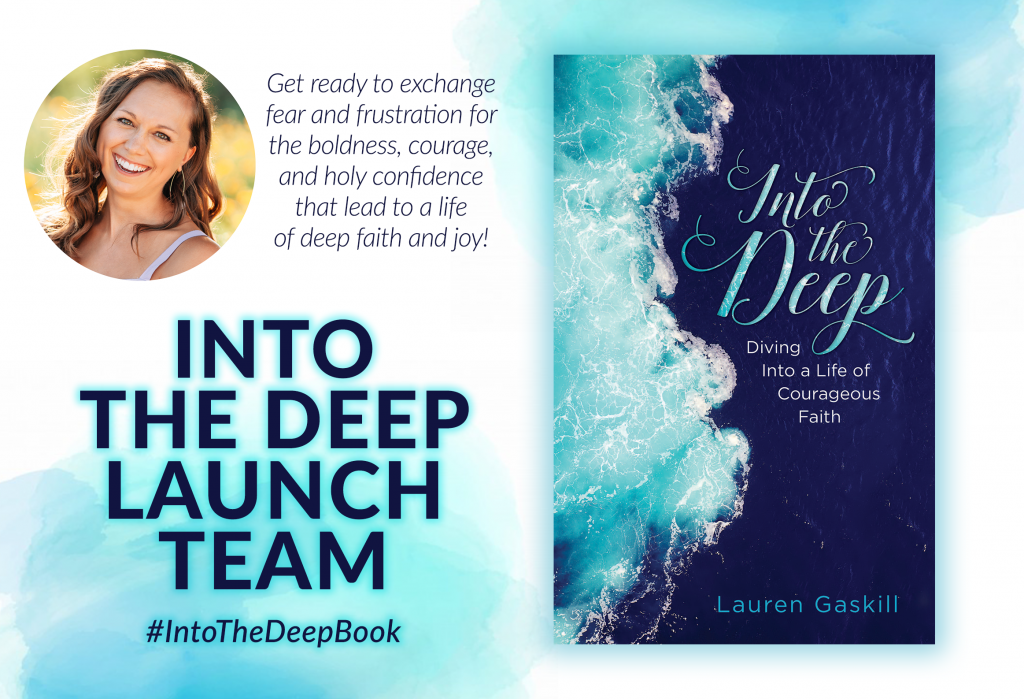 Into the Deep Launch Team Application
Welcome, sweet friend! I am gathering a team of friends and committed readers to help me spread the word about Into the Deep. If you'd like to join me in launching Into the Deep into the world, here's how the launch team works:
If you're on the launch team, you agree to:
Read Into the Deep (you'll have about four weeks to do so).
Share about the book on your social media accounts.
(This is probably the most important thing!) Post a review on Amazon and other retailers on or before November 6, 2018 (the release date). Don't worry if you've never left a review before. We will tell you exactly how to do this!
Those selected for the team will receive:
The first 100 accepted launch team members will receives a physical advanced reading copy of Into the Deep, (everyone after that, including international applicants will receive a digital version).
Access to a private Facebook group with live videos, giveaways and behind-the-scenes updates.
Weekly interactions about how we can work together as a team to spread the message of this book.
The deadline to apply is September 5. We will be reviewing applications and get back to you no later than September 10th. Please only apply if you are committed to sharing about the book on social media and writing book reviews! Note: space and physical copies are limited, so please apply as soon as possible!
P.S. You don't have to order the book to be on the team, but if you feel led, I would so appreciate your support in that way as well. You can preorder here.
The launch team application is now closed.