One of the things I love about being a part of God's creation is seeing all of the ways in which He has made us unique.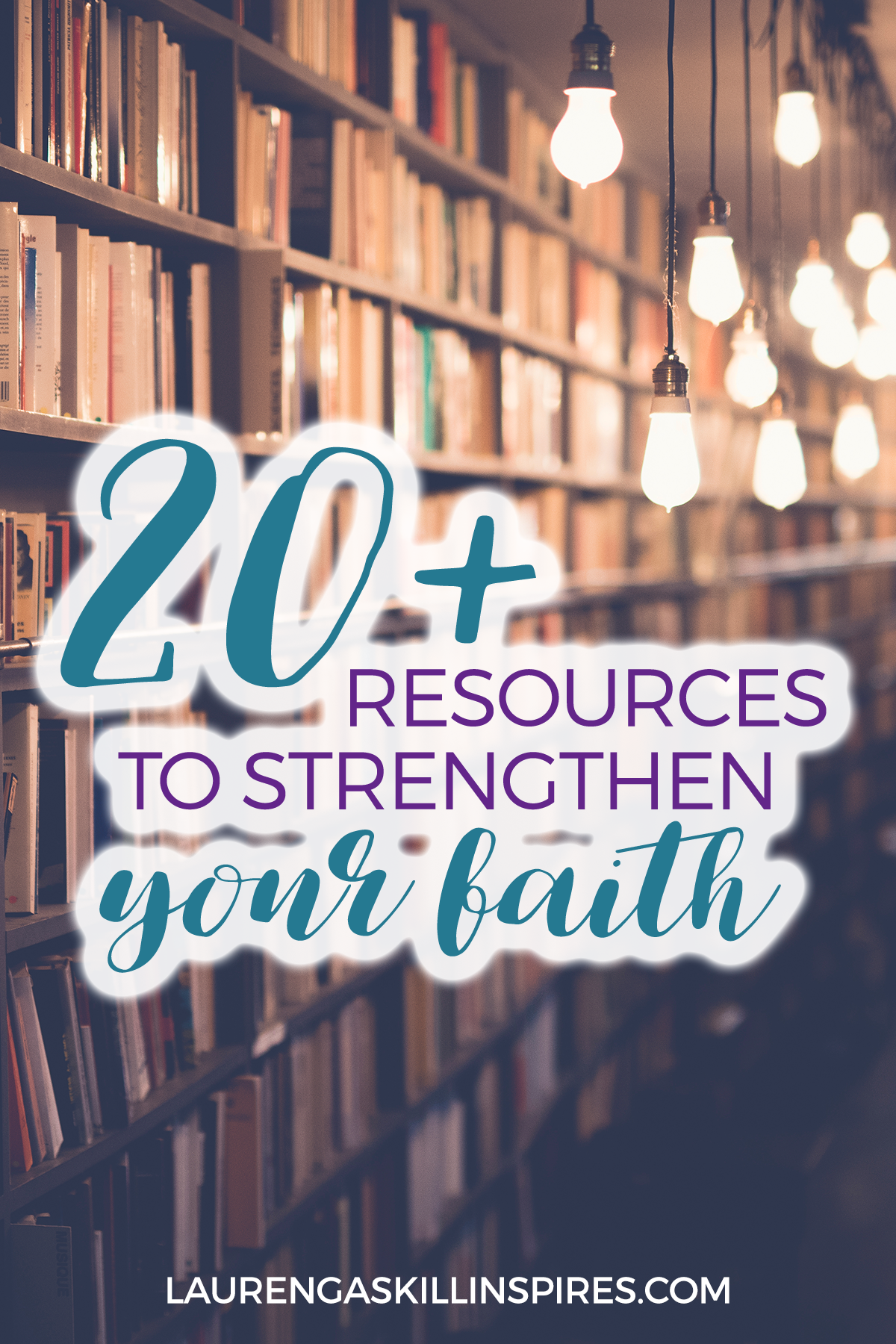 Take passion, for example. Have you ever noticed that what sets the soul on fire is different for everyone?
My husband's face lights up over hockey, Nascar, monster trucks, documentaries, long sleeps and anything business related. But God created me to marvel over a completely different set of things.
Nature, music, books, sunshine, writing, cooking and baking — these are the things that speak deeply to my soul. These are the things that help renew my faith when the troubled waters of life's trials rise over my head; and I'm so thankful to God for allowing me to experience such beauty, joy and peace through it all.
Regardless of our unique list of passions, there's one thing we have in common: God has set a longing and fire for eternity in our hearts (Ecclesiastes 3:11), and that longing leads to a deep need for His Word.
Making time to be in God's Word is the surest way to renew and develop a stronger faith.
There was a time in my faith journey when I didn't open my Bible, save for church on Sundays. It's not that I didn't want to read the Bible; I just didn't understand why reading it was so important.
Now that I've been walking this road a little longer, I know that the words of Hebrews 4:12 are true. God's Word IS living an active. It IS sharper than any double-edged sword. It DOES speak to our hearts and like a fire within that burns with a deep passion for the Lord.
When we open the door to our hearts and give God a chance to speak to us, He will.
If you're in a place where your faith feels stagnant, dead or wavering, I cannot express to you enough how important it is to arm yourself with the truth and make time to be in God's Word — even if you can't fully believe what you are reading.
That's why I've compiled a list of more than 20 resources that will draw you into God's Word and help nourish your faith.
We all have a list of passions that speak to our soul, but none of them can be a substitute for God's Word. Spend some time with one or two of the following spiritual resources to strengthen the foundation of your faith today.
1. 5 Apps to Help You Get in the Word by Kaitlin Garrison
In this post, Kaitlin shares which apps have been monumental in helping her know how to study the Bible on her own. If you want to learn how to be consistent and excited about waking up to read God's word, this post is for you.
2. Prayer 101 by Keela Hope
Everyone prays differently. Develop a strategy that works for you and get ideas for who and what to pray for with this helpful list of prayer prompts from Keela.
3. How to Move Mountains: 7 Days of Scary Prayer by Lauren Bissell Tonge
Jesus says if we have faith the size of a mustard seed, we can move mountains (Matthew 17:20). Join Lauren as she writes about how prayer has increased her faith and how it can deepen your relationship with Jesus today.
4. Unwavering Habits of Trust by Jill Hoven
God is in our past, our future and is here right now. But how can we learn to trust Him day in and day out? Jill unpacks how to build your trust in God with a few, simple daily habits.