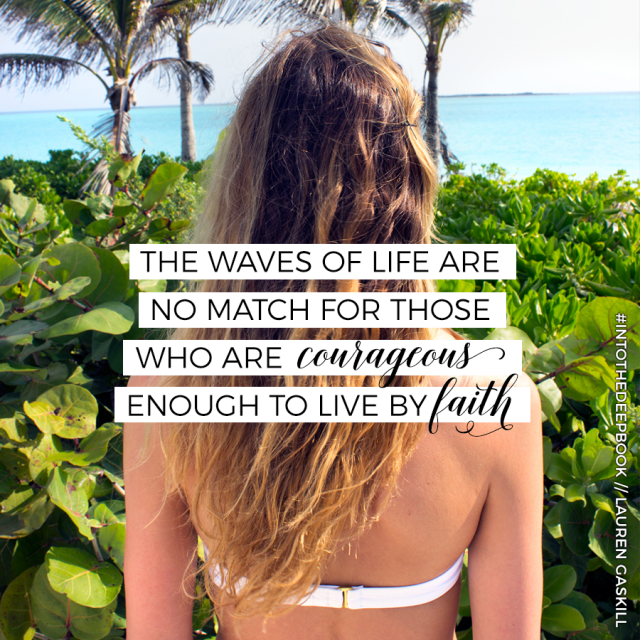 "Did you hear about Jessica?" I overheard them whisper.
"She nearly overdosed at a party last weekend and now she's in a treatment facility," another added. "Poor thing. How sad."
Poor thing. How sad.
While I didn't know the Jessica whom they spoke of, I was pretty familiar with the words they used to describe her. Because every time I looked in the mirror that's exactly what I said about myself.
I picked up my backpack, not wanting to hear more of their conversation, and beelined it for the library exit. But before my feet could take me down the ramp, I found myself headed for the Christian nonfiction department instead.
At this point in my faith journey and experience with chronic pain, anxiety and depression, I really struggled to read the Bible. In my pain, none of it felt real to me. The stories seemed like a distant fairy tale — something only for people who had it all together and not for someone as messed up as me. Maybe you can relate to feeling this way.
Though I didn't find what I was looking for that day, later that night I came across an advertisement for Francis Chan's Crazy Love. After years of praying and pleading for God to take my suffering away, the title of the first chapter stopped me in my tracks: Stop Praying.
Francis writes, "What if I said, Stop praying?" What if I told you to stop talking at God for awhile, but instead to take a long, hard look at Him before you speak another word?"
Now, this might not seem revolutionary to you, but for my 18-year-old self, it's what God used to begin the healing process in my heart. Let me be clear: I didn't wake up the next morning and feel completely set free from all of my pain. In fact, life got much worse before it got better about four years after reading the book … but while Crazy Love did not make my life better overnight, the book certainly ministered to me in one of the deepest valleys of my life. And for that, I am forever grateful.
Books are powerful, and it is through this experience that I 1) learned about their potential to change lives and 2) vowed to do the same for someone else by writing a book if it was God's will someday.
Shortly after reading Crazy Love, I started blogging and finally picked up the Bible in an attempt to revive and go deeper in my faith. And you know what happened? As I dove deeper into my relationship with God, He pulled me up out of the undertow of doubt, darkness and despair, and into a place of joy, hope, peace, freedom and courageous faith as I learned to swim through life with Him.
And He can and will do the same for you if you reach out for Him!
My first book, Into the Deep: Diving Into a Life of Courageous Faith, is the story of God helped me rediscover and go deeper in faith, but it is also a love letter to you. All 201 pages are full of love and encouragement to help you go deeper in your faith journey — whatever you may be going through.
This book is a lifelong book because faith is a lifelong journey. 
This one is for the fighters.
The overcomers.
The ones who want to rise above.
This one is for the one's who are tired of trying to swim through life's deep waters on their own.
For the overwhelmed.
For the one who wonders … is there more to life?
For the one who wants to step out of fear and into courage and faith.
Order your copy today, and get ready to exchange fear and frustration for the boldness, courage, and holy confidence that lead to a life of deep faith and joy!
And remember: The waves of life are no match for those who are courageous enough to live by faith.
All my love,
Lauren