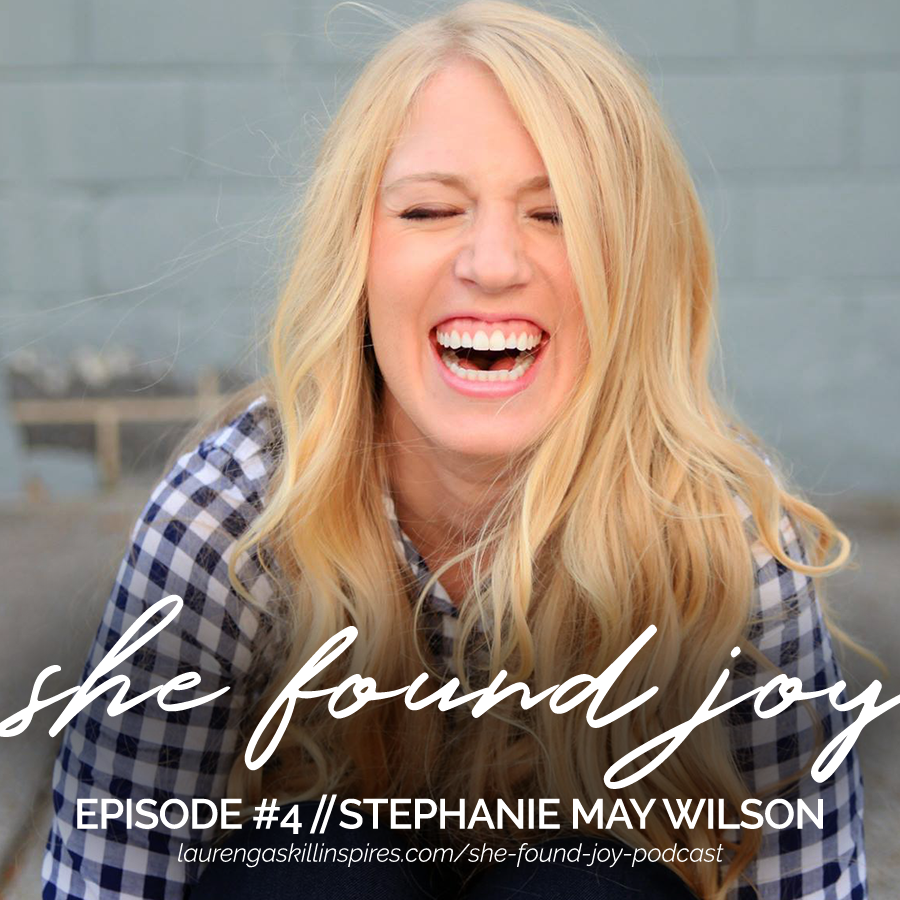 Stephanie May Wilson joins me today for She Found Joy #4. Stephanie is an author, blogger and speaker who is passionate about helping others have awesome relationships with God, friends, significant others, work and themselves.
In this episode, Stephanie and I chat about:
How to live every season of life to the fullest, whether you're single or married.
The joy that comes with serving others.
Where true contentment comes from.
How to make and keep friends as an adult.
Ways to minister to one another during hard times.
My favorite quote from our conversation? "The grass isn't always greener on the other side … it's just different. Our job is to water our own grass on our own side of the fence … Feel the grass underneath us, walk around barefoot. Lay down and look at the sky. Experience the season God has you in and see what you can learn from it."
I truly hope this episode touches your heart in some way! Enjoy the show.
P.S. If you've been blessed by the She Found Joy Podcast, or if this episode blesses you, it would mean the world to me if you left a review on iTunes. This will help more people find the show and learn more about the joy of Jesus.
Links from the Show
Love Your Single Life Course
Friendship Small Group Guides
Connect with Stephanie
Connect with Lauren
Tweet the Podcast
How to Listen to the She Found Joy Podcast
You can listen to the podcast here on this blog, or by subscribing to the podcast through iTunes.

Subscribe to the iTunes podcast HERE.
Subscribe on Stitcher HERE.
Review this Podcast
By rating this podcast or writing a short review, you can help others find the She Found Joy Podcast more easily! Click here to rate on iTunes.