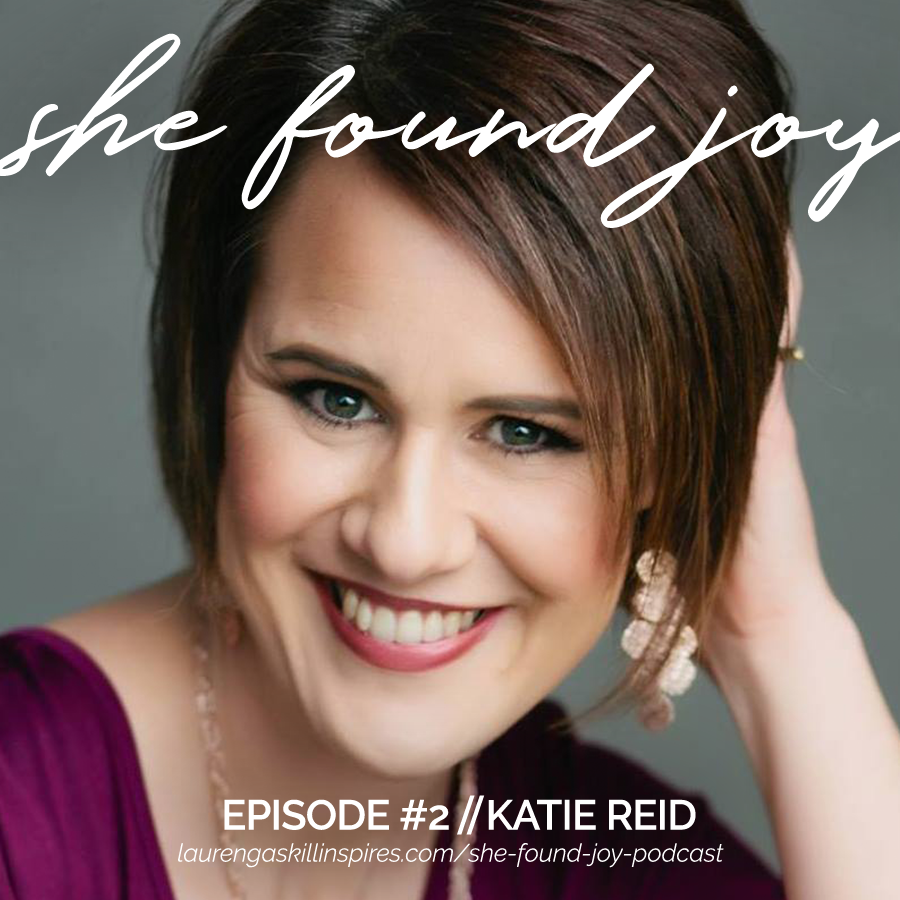 Katie Reid joins me today for She Found Joy #2. Katie is a dear friend, author, speaker, wife and mom (AND, she's speaking at the Nashville, Tennessee and Elkhart, Indiana She Found Joy events this fall!) Her book, Made Like Martha: Good News for the Woman Who Gets Things Done released yesterday, July 10, which also happened to be my birthday … so, you know, it was basically one of the best days of the year!
In this episode, Katie invites modern Marthas everywhere to exchange try-hard striving for hope-filled freedom without abandoning our doer's hearts in the process.
As a child and young adult Katie knew she was saved by grace, but regardless of that head knowledge, she spent years living like it was her works that make her worthy. Over time however, God began to show her that she didn't have to earn the love she already had from Jesus. In this time of spiritual growth, she realized was enough regardless of how many things she crossed off of her to-do list. She was enough because of what Christ did on the cross. And guess what? So are you. You are enough in Christ.
In addition to talking about living like we're enough, we also talk about: learning to serve within the strength God given us, not the strength we wish we had; how to rest while we work; the importance of praying bold and unedited prayers; and the power of faith.
Katie tells Marthas, "God isn't asking us to shed our efficiency or put down our to-do lists forever. He wants us to get things done, but He wants us to do those things as a response to His love … not as a means to try and earn the love that we actually already have in Him."
I pray this show encourages you to live in the present as you embrace your identity as a beloved daughter of Christ. Enjoy!
P.S. If you've been blessed by the She Found Joy Podcast, or if this episode blesses you, it would mean the world to me if you left a review on iTunes. This will help more people find the show and learn more about the joy of Jesus.
P.P.S. We are giving away a copy of Katie's book to one lucky listener! Simply comment below with your favorite takes away from the podcast to enter!!!
Links from the Show
She Found Joy tour information
Unafraid Book
Connect With Katie
Connect With Lauren
Tweet the Podcast
How to Listen to the She Found Joy Podcast
You can listen to the podcast here on this blog, or by subscribing to the podcast through iTunes.

Subscribe to the iTunes podcast HERE.
Subscribe on Stitcher HERE.
Review this Podcast
By rating this podcast or writing a short review, you can help others find the She Found Joy Podcast more easily! Click here to rate on iTunes.