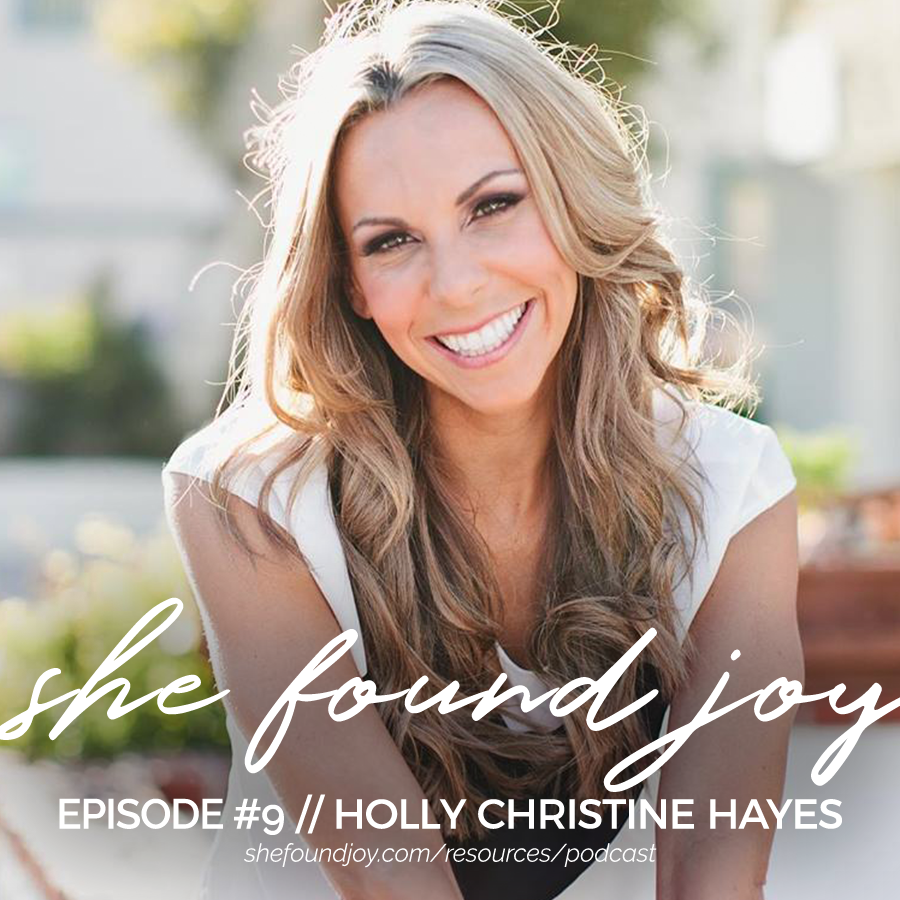 The lovely Holly Christine Hayes joins me today for She Found Joy #9. After discovering Holly was a fellow writer and Cavalier King Charles Spaniel lover on Instagram, I just knew I had to have this likeminded sister on the show! Aside from being a wife, writer, speaker and dog mama, Holly is the founder of The Sanctuary Project, a community of trafficking, violence and addiction survivors and their advocates with a mission of creating beautiful products with messages of hope.
Sidenote: She Found Joy might be teaming up with The Sanctuary Project in Austin, TX as part of the 2019 Ladies Night Out Tour, so stay tuned!
In this episode of the She Found Joy Podcast, Holly and I chat about:
The dangers of escapism and how to break free from the chains of addiction.
Spiritual disciplines that lead to healing and wholeness.
The heart transformation and freedom Christ offers verses the behavior modification and sin management the world advocates.
Resting in the overwhelming love and grace of Jesus
How to help others going through addiction
P.S. If you've been blessed by the She Found Joy Podcast, or if this episode blesses you, it would mean the world to me if you left a review on iTunes. This will help more people find the show and learn more about the joy of Jesus.
Links from the Show
Sanctuary Project
From Basement to Sanctuary
Connect with Holly
Connect with Lauren
Tweet the Podcast