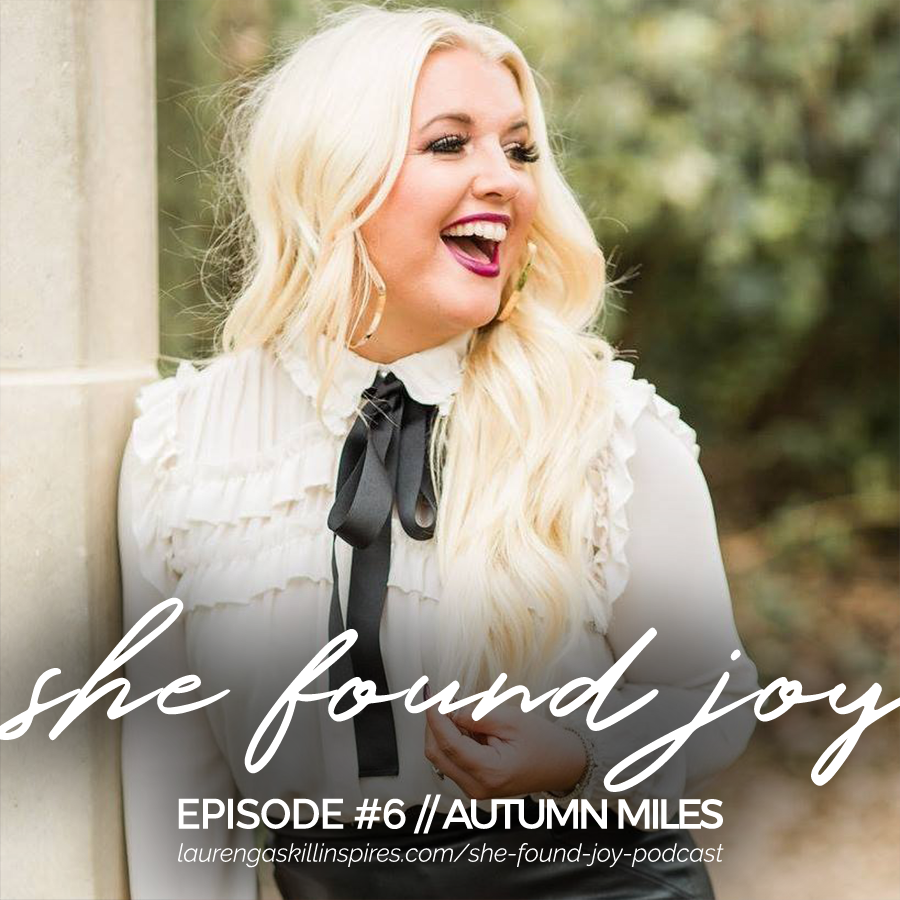 Autumn Miles joins me today for She Found Joy #6! Autumn is an author (you can enter to win a copy of her latest book I Am Rahab, which released last month by commenting on this blog post!), blogger, speaker and fellow guacamole loving gal who is devoted to spiritually challenging the way women think.
In this episode, Autumn and I chat about:
How God redeems all things for the good of His purposes and for the benefits of His children.
Why no amount of bad choices disqualifies us from receiving all God wants to offer us.
How to cooperate with God to accomplish His will for our lives
Choosing to embrace every season of life, instead of wishing seasons away.
P.S. If you've been blessed by the She Found Joy Podcast, or if this episode blesses you, it would mean the world to me if you left a review on iTunes. This will help more people find the show and learn more about the joy of Jesus.
Links from the Show
Into the Deep Launch Team Application
She Found Joy tour tickets
I Am Rahab
Connect with Autumn
Connect with Lauren
Tweet the Podcast