Please join me in welcoming Amanda Davison to the blog, as she guest posts about finding joy in following after Jesus and cultivating joy in marriage.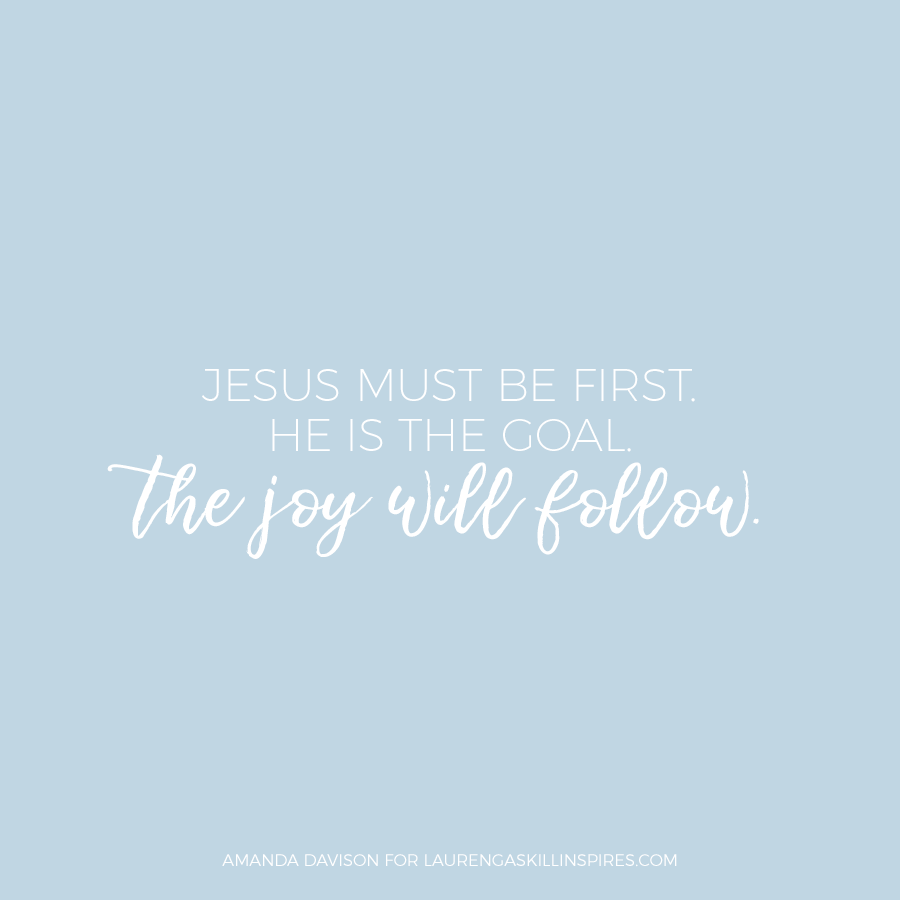 I stood hunched over in the middle of our mudroom, helping our toddler get her boots on. Just as I reached my arm out to grab her gloves on top of the washer, my husband walked by, on his way to grab another child's coat. As he scurried behind me, my hand brushed against his. The touch surprised me, so I looked up and caught a glimpse of his face. It showed a spark of happiness and surprise, and I realized he thought I was reaching out for him, wanting to connect. My heart sank.
In that moment, I felt sad. In part, my sadness was due to my husband's excitement over such a small gesture. I wondered, is this really the only kindness I'm showing him? Misintended acts of love? What a wife I am! And partly, I felt sad because I didn't really want him to think I was reaching out for him. I knew it wasn't right, but it's how I felt. I didn't want to give him the satisfaction of thinking I was reaching out for him because I felt he hadn't earned it. I'm not reaching out for you when you haven't reached out for me, I thought.
This encounter caused me to stare straight into my reality–I was not happy. And I hadn't been for some time. My soul felt stale, and my marriage mundane. I so badly wanted to feel fulfilled in my marriage, but I was too busy being angry at my husband to look for signs of life in other places.
I Had it All Wrong
By this time in our marriage, I knew Jesus. I had a relationship with Him. And the mere fact that I was walking with God made me even more frustrated to not be experiencing joy in my marriage. Wasn't He supposed to give me joy? I sure didn't feel it.
Read More