This might be the last week in our Discovering the Power of Prayer series, but our prayer adventure doesn't end here. No, our adventure is really just beginning.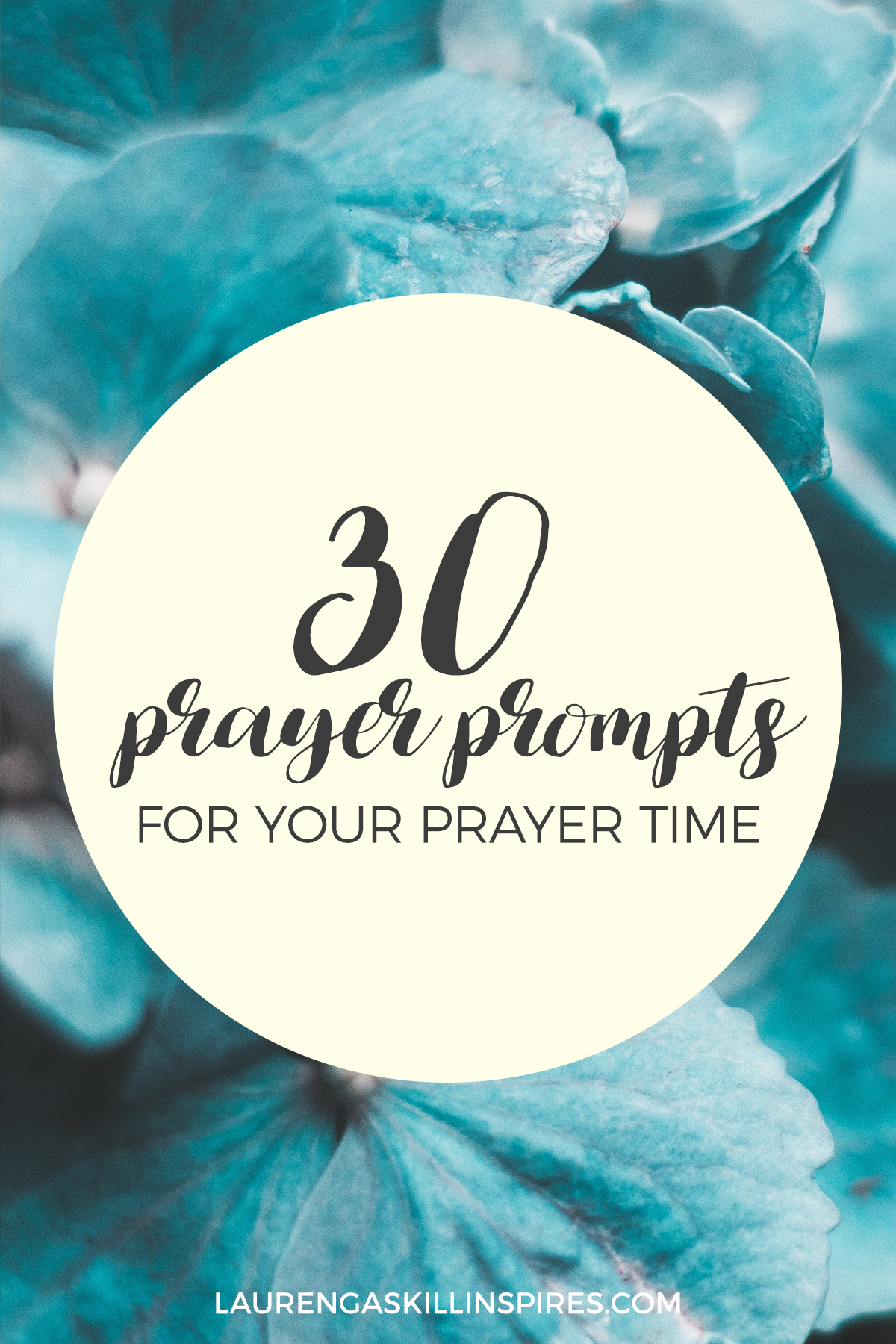 During this series, we've talked about:
Today, we are taking everything that we have discovered and practiced so far and applying it to a 30-day prayer challenge for the month of November! (If you're reading this after November, that's OK! Just join us wherever you are.)
Why a Prayer Challenge?
Now that we've gone deeper and learned more about the power of prayer, there is no better way to keep growing than to put it to practice. The following prompts are designed to bring you closer to God over the course of a month of daily devoted prayer. Feel free to edit and change the challenge to fit your prayer needs. All you have to do is click to download this prompt sheet and you can print it for yourself or to give to a friend! I've also copied the prompts below if you'd like to reference them from this blog post.
30 Prayer Prompts for Your Prayer Time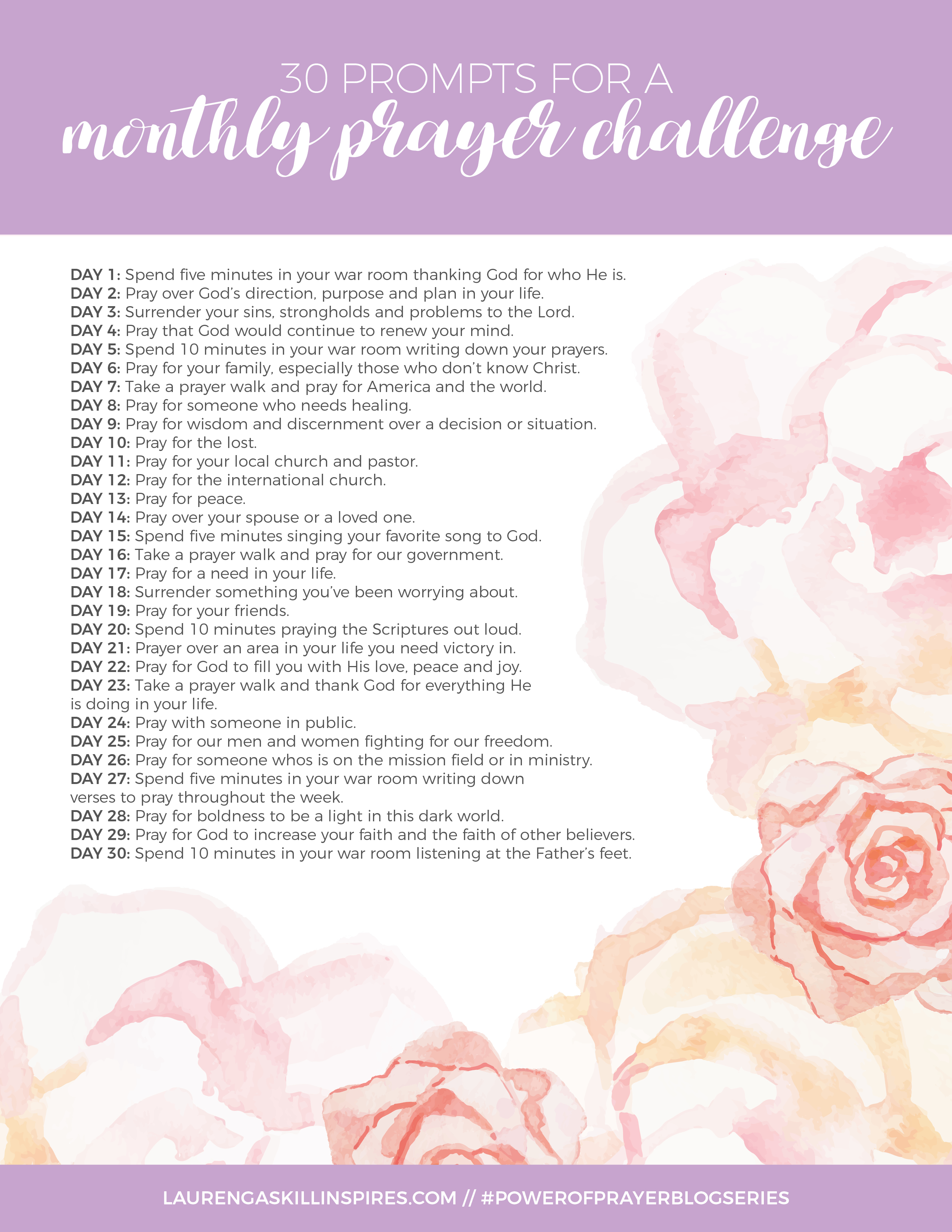 Read More