"Oh! There was something I wanted to share with you … hold on, it's in my prayer closet … let me go get it!"
And right there, in the middle of our podcast interview, my dear friend and fellow writer, Barb Roose got up to pull a notecard our of her prayer closet.
It was the first time I'd heard about a prayer closet, and it was the first time I gave thought to dedicating a space in my home for prayer.
After we finished recording the interview, I sat down and thought to myself … we have rooms for cooking, eating, sleeping, working, bathing and relaxing, so why don't we have a room for praying? 
For months, I'd longed to go deeper in my prayer life, and I wondered if creating a space for prayer in my home could help me do just that. Today, my "war room" is the spare room in our home. One corner is for entertainment, one corner is for exercising, and the other corner is for praying.
Some days I simply sit in that corner and wait upon the Lord. Some days I pray the Scriptures. Some days I journal. Some days I press my face to the floor and pour my soul out to God. But whatever the day brings, dear friend I cannot even begin to tell how this practice has made a difference in my prayer life.
Prayer is just as if not more important than all of the other things we do, and it deserves a sacred space in our homes.
While there are no rules to creating a war room, today I've put together some tips from my own experience to help you get started today.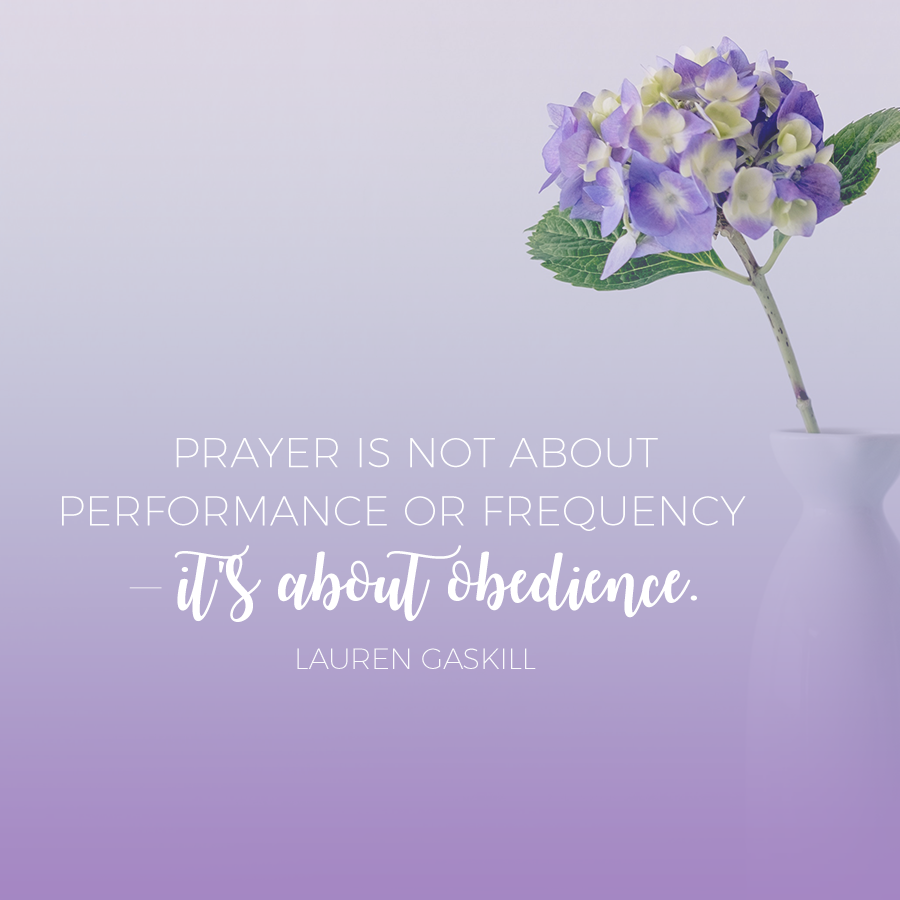 How to Create a War Room In Your Home
Choose a space. Is there an untouched part of your home that you can escape to no matter what is going on in and around your home? Think about the places that are the most quiet and shut off from everything. Maybe it's somewhere in the basement. Maybe it's the reading chair in your office. Maybe it's your closet or a corner of the spare room upstairs, like it is for me. Whatever space you choose, make sure it's a place you feel comfortable and can be undisturbed in.
Equip your space. My war room may be simple, but it's stocked with tools that help me get close to God. In the space I have a blanket, stuffed animal (they aren't just for kids you know), tissues, a journal, Bible, candle and pen. It's nothing fancy, but it's everything I need to go to battle in prayer. If you're a notecard or sticky note person, those are also helpful!
Commit to your space. Because I like to do prayer walks around my neighborhood (more on that in the weeks to come), I don't spend every day in my war room. I try to alternate between prayer walks and time in the war room. If that works for you, you can try alternating, or you can try every day — whatever you are most comfortable with. Then spend 5-15 minutes there, or whatever you have available for that day. Remember, prayer is not about performance or frequency — it's about obedience.
Be present in the space. The purpose of a war room is to have a space to shut the world out and get away with God. There is no set schedule or guidelines to follow. It's just you and God. You and your praise. You and your pain. You and His presence. So, get comfortable. Don't feel like you have to impress anyone. God loves you just the way you are, and He is thankful just to be with you. Write verses down on notecards and pray Scripture over your life and situations. Write down prayer requests for yourself, friends, family members and this world. Lay them down on the floor or tape them to the wall. Whatever you need to do to get close to the Father, do that thing.
Do you have a war room in your home? I'd love to hear more about it in the comments below!