Today is the day! The big reveal day and launch party for LaurenGaskillinspires.com! My stomach has been full of butterflies for the last several days. Seriously guys, I've been living on adrenaline high for  like a week. And now I can share what I've been working on all these months with you.
P.S. I'm also attending the Designed For Life Conference in Missouri today. Best. Day. Ever.
Making Life Sweet has been rebranded to Lauren Gaskill Inspires. New name, new look, but the same uplifting message of faith.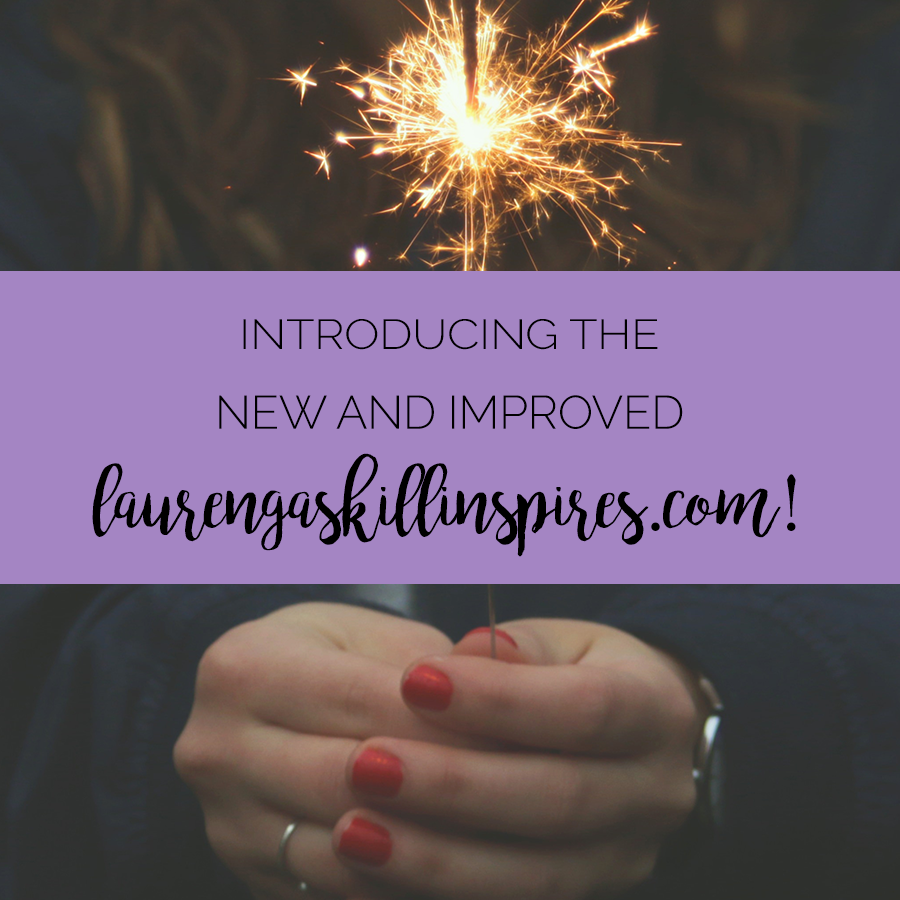 When I first started this blog, I had no idea where God would take it in the years that followed. Since my first blog post, I've dabbled in food blogging and recipe development, wrote a Christian women's book (stay tuned on publishing details), made connections with some pretty amazing people, and felt God's calling on my life to pursue ministry.
Making Life Sweet will always have a special place in my heart, but I'm excited for what this new name and focus will offer. Lauren Gaskill Inspires represents what I'm passionate about and what I feel God calling me to: encouraging women to be Positively Lovely daughters of God, and encouraging the body of Christ to live healthy, joy-filled and redeemed lives. Whether that's through my podcast, speaking events, books, shop or blog posts. (For those of you who loved my recipes, you can still access them here.)
WITH THIS NEW SITE AND REDESIGN COMES A FEW HOUSEKEEPING NOTES:
People I Need to Thank: Special thanks to my dear husband Alex, who has supported and encouraged me in every step of this website launch; my friends and family members (you know who you are) … I love you; my writing sisters on Facebook (you also know who you are) … thank you for your enthusiasm, support and prayer behind this transition; Nick and Alison Tiemeyer, who helped with the URL redirects; and Jennifer Hardwick of Earl Grey Creative, who brought my website designs to life (seriously you guys, she's the best developer ever)
Links: All links will automatically redirect from 

www.laurengaskillinspires.com

 to 

www.laurengaskillinspires.com

. If you run into technical issues or find broken links today or in the coming weeks, please let me know!
Social Media: I always used some form of "lauren inspires" for my social handles, so these are staying the same. Facebook, Twitter, Pinterest and Instagram — all of them. 🙂
Email/RSS Feed: If you are subscribed via email or RSS, this will update automatically. No need to re-subscribe or change your preferences.
As you explore the new site, here are some of my favorite highlights: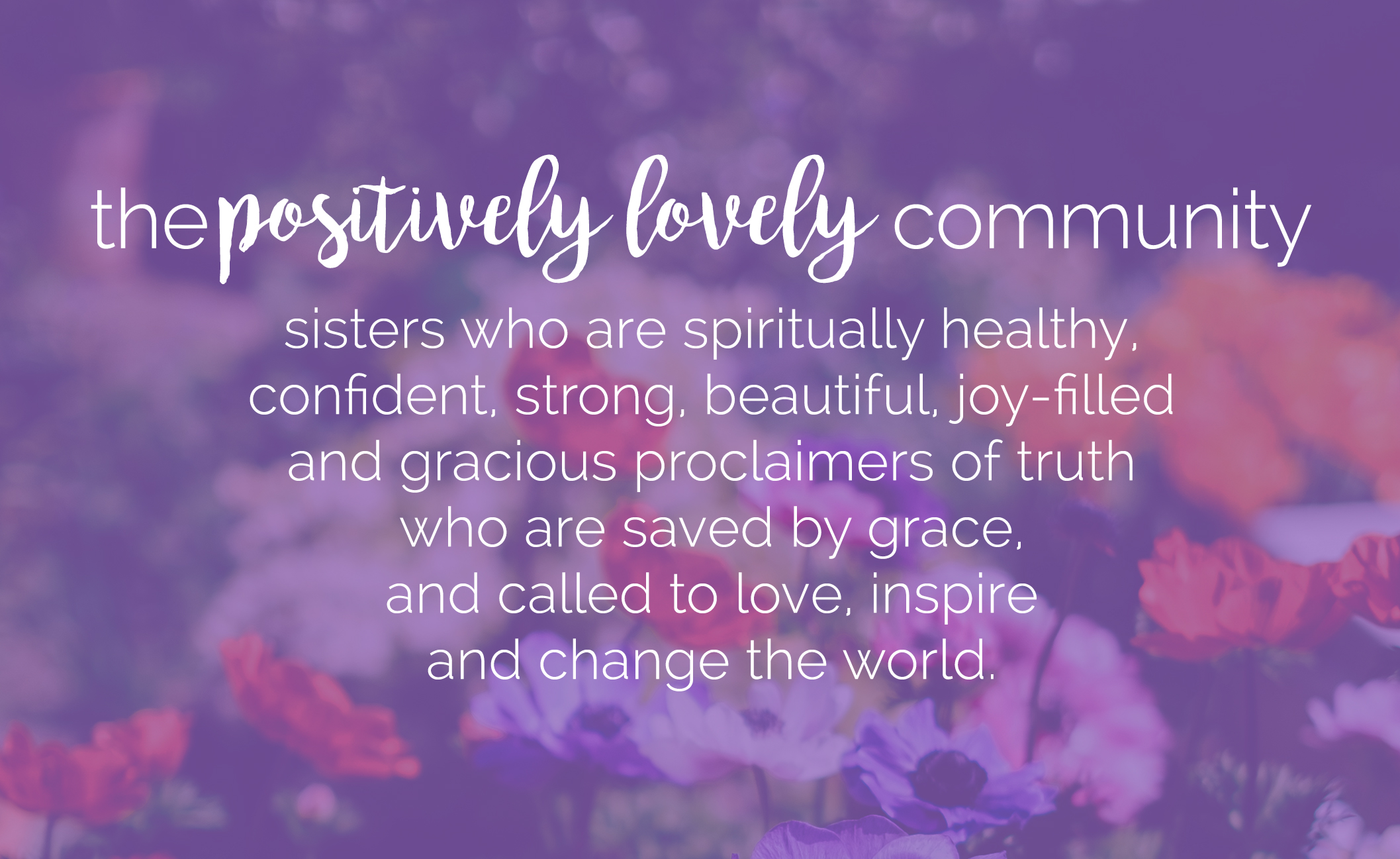 If you've been following me for awhile, you know I'm all about encouraging women to be Positively Lovely daughters of God. But what exactly does that mean, and how can we apply it to our lives? Head over to the community to learn more and share your #PositivelyLovely story for a chance to be featured on the blog.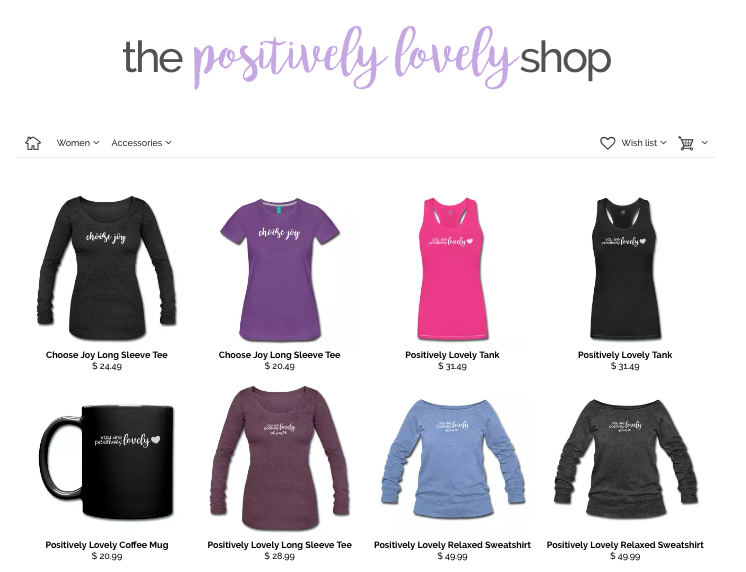 This shop is a tangible way for us to remember who we are in Christ each and every day! Hop on over to the shop to check out all of the fresh designs! You can save 10% off your order by using the SAVE10 code at the checkout.
The first person to sign up for my newsletter today will receive a free T-shirt from the shop and a Starbucks gift card!
Did ya'll know that I speak at women's retreats, conference and youth group gatherings? Find out more and browse speaking topics on this new page.
Lastly, thanks again so much for your support and encouragement through this big change. I hope you love the new look and name as much as I do!
In addition to the T-shirt giveaway, one lucky person will receive a free DIY Chocolate Chip Cookies Dry Mix from my friend and baker Amanda Reninger of Sea Salt and Cinnamon. Just enter via the form below!
A note about Sea Salt and Cinnamon: The story behind the bakery goes back to 2005 when Amanda's husband, Kyle, was diagnosed with a liver disorder. His liver could no longer process cholesterol. Through our own research and working with his doctors, they found that a vegan diet would eliminate his problem and allow his liver to rest and recover. It was during this 2-year period that Amanda began veganizing her favorite baking recipes. I'm telling you … whether you're vegan or not (I personally am not but I can vouch for Amanda's baked goods) ya'll are in for a real treat!