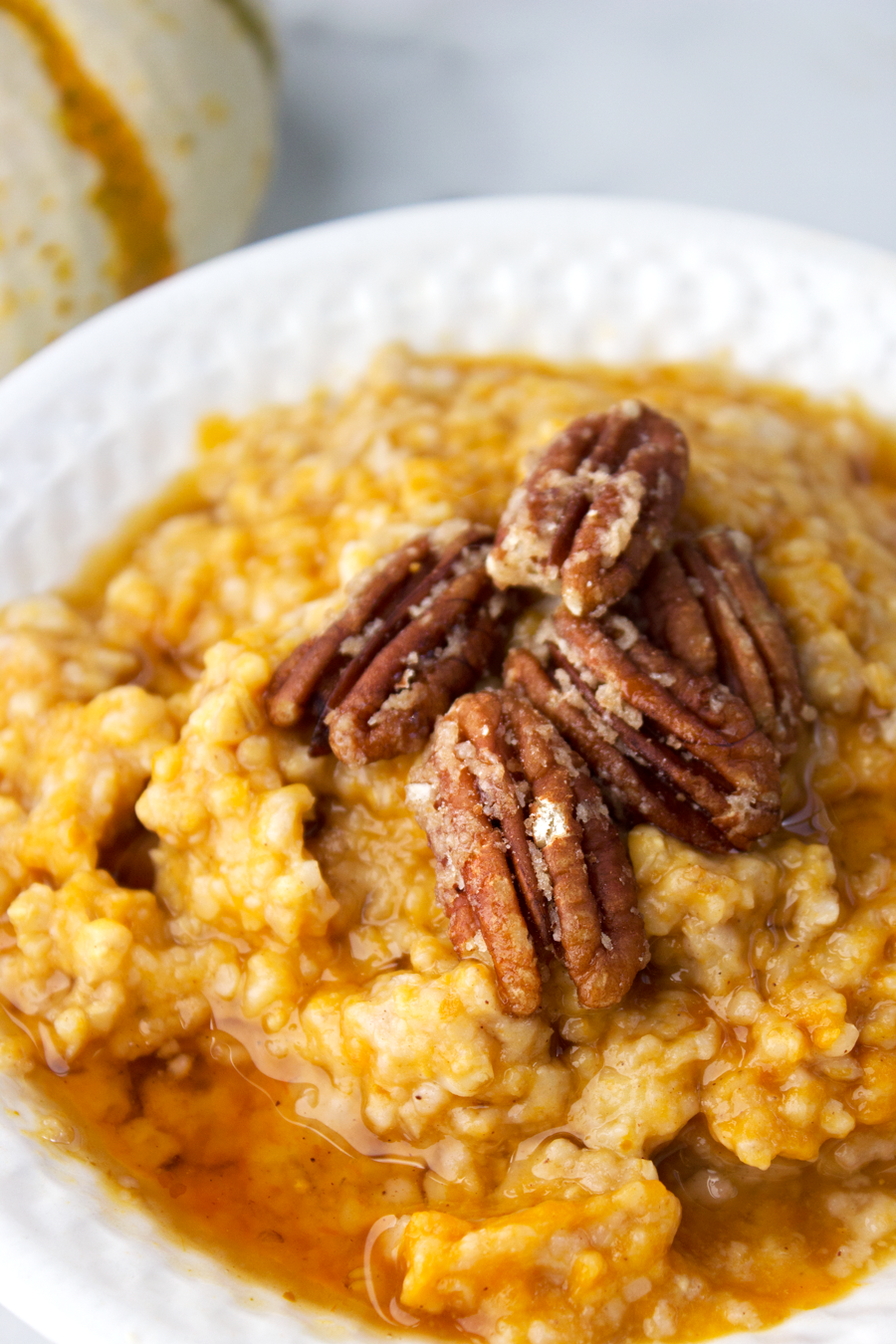 Today is the day. The day I post my last recipe here on LaurenGaskillinspires.com. I'll always do recipe development on the side (if the companies will still have me!), but this is the last one for this little blog. Because, as I mentioned at the new site launch party a few weeks ago — God has called me to focus on other things.
Hear me out on this though: If you ever need a recipe suggestion, please reach out to me! I am always happy to point people to new, delicious and nourishing recipes. I will still be cooking and baking seven days a week in my house, so you can bet I'll always have something up my culinary sleeves.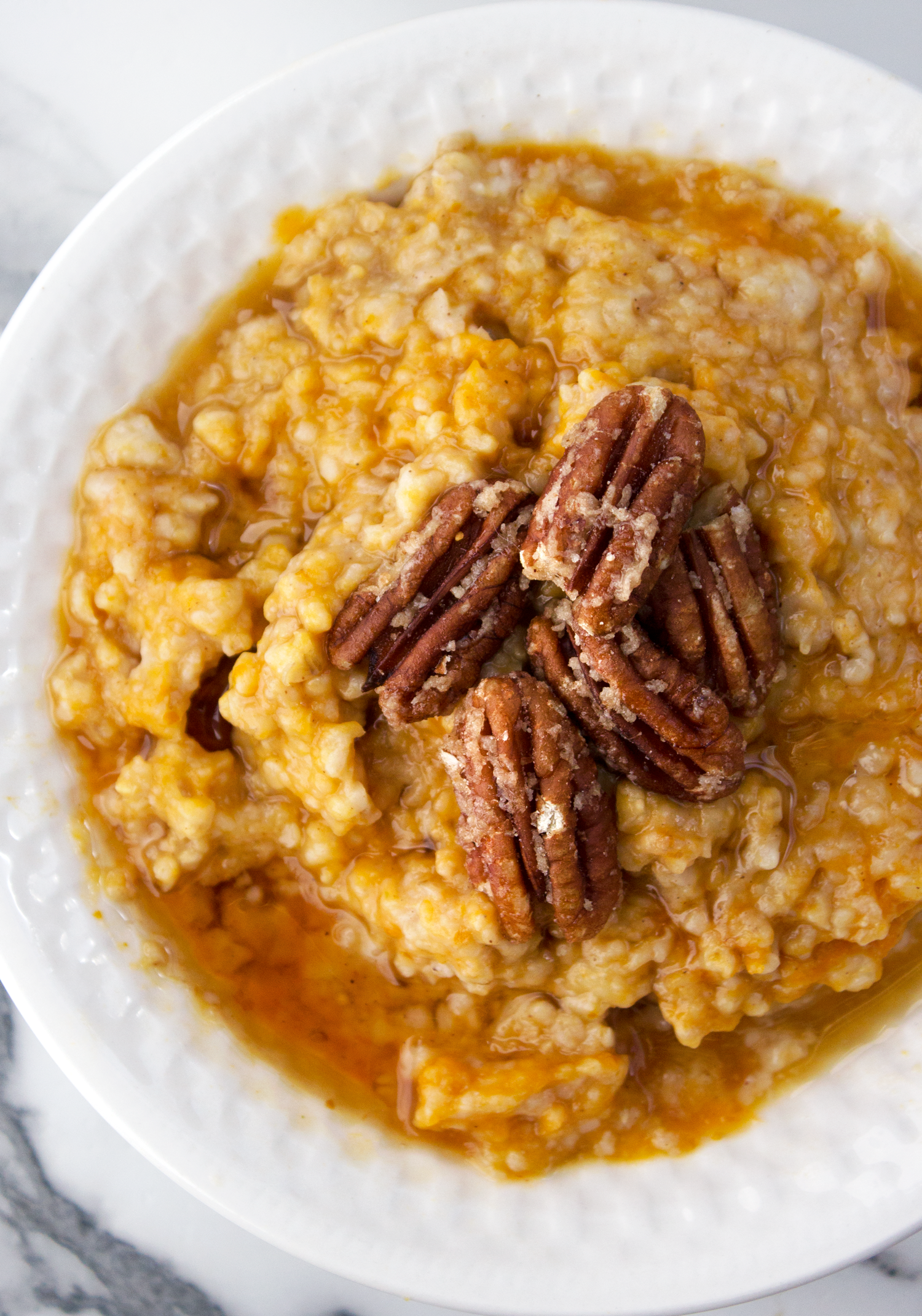 I couldn't think of a better way to sign off my recipes than with this amazingly delicious batch of slow cooker steel cut oats with a pumpkin pie twist. If you hang out around me in the morning around this time of you, you can bet I'm noshing on this recipe. It is sheer comfort in a bowl! When I eat it in the morning, I feel like I'm being hugged in the sweetest way. Who doesn't want a hug in the morning? Exactly. So what are you waiting for? Get to making this already! 😉 All you need is a slow cooker, so no excuses now. XOXO, Lauren.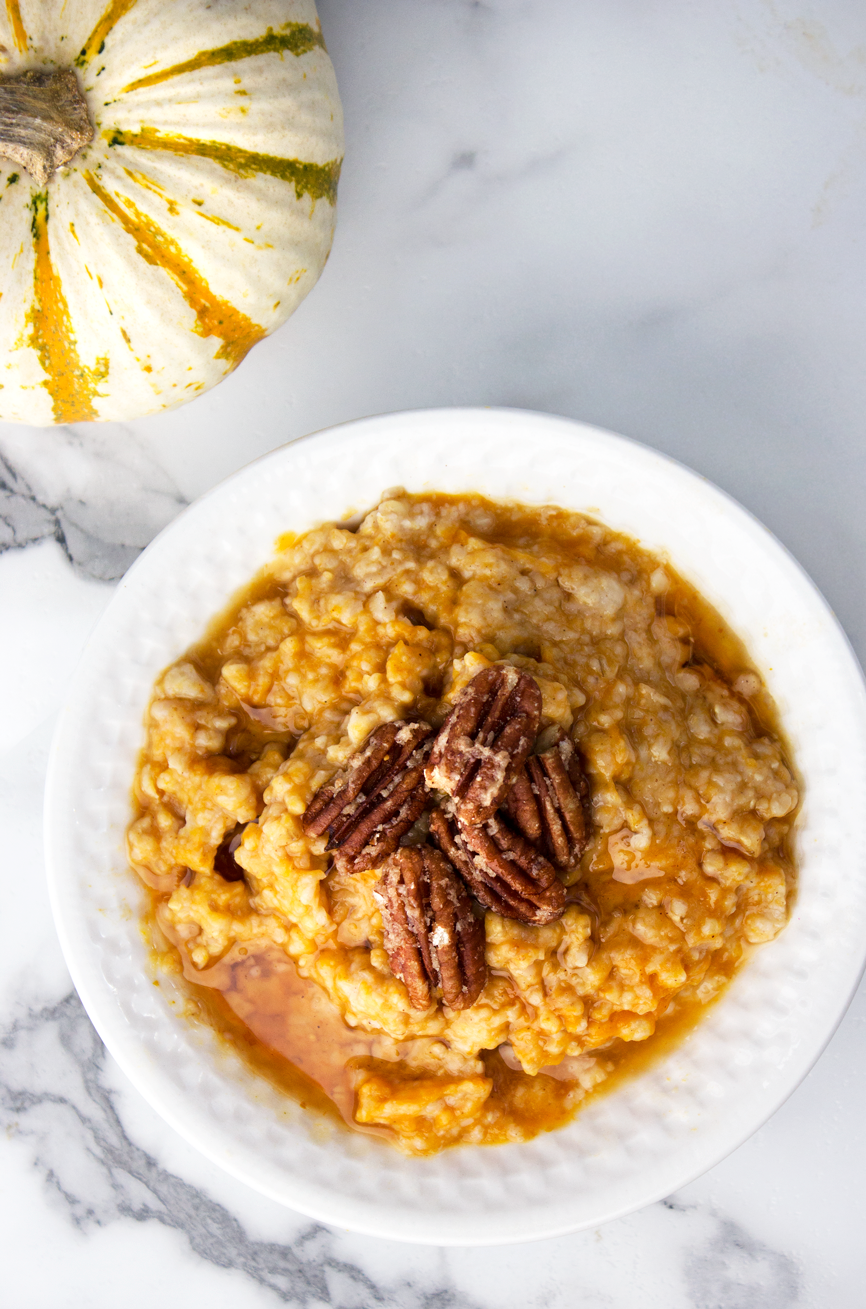 Pumpkin Pie Slow Cooker Steel Cut Oats
Serves: 4
1 cup Bob's Red Mill steel cut oats
2 cups milk of choice
2 cups water
1/4 cup maple syrup
1/4 teaspoon cinnamon
1/4 teaspoon nutmeg
1/2 cup pumpkin puree
Honey roasted pecans for garnish
Combine oats, milk, water, maple syrup and spices in a slow cooker and stir. Cook on low heat for 7-8 hours. Stir in pumpkin puree, divide among bowls and garnish with pecans and additional milk/maple syrup, if desired. Oats can be stored in the fridge for 3-4 days.