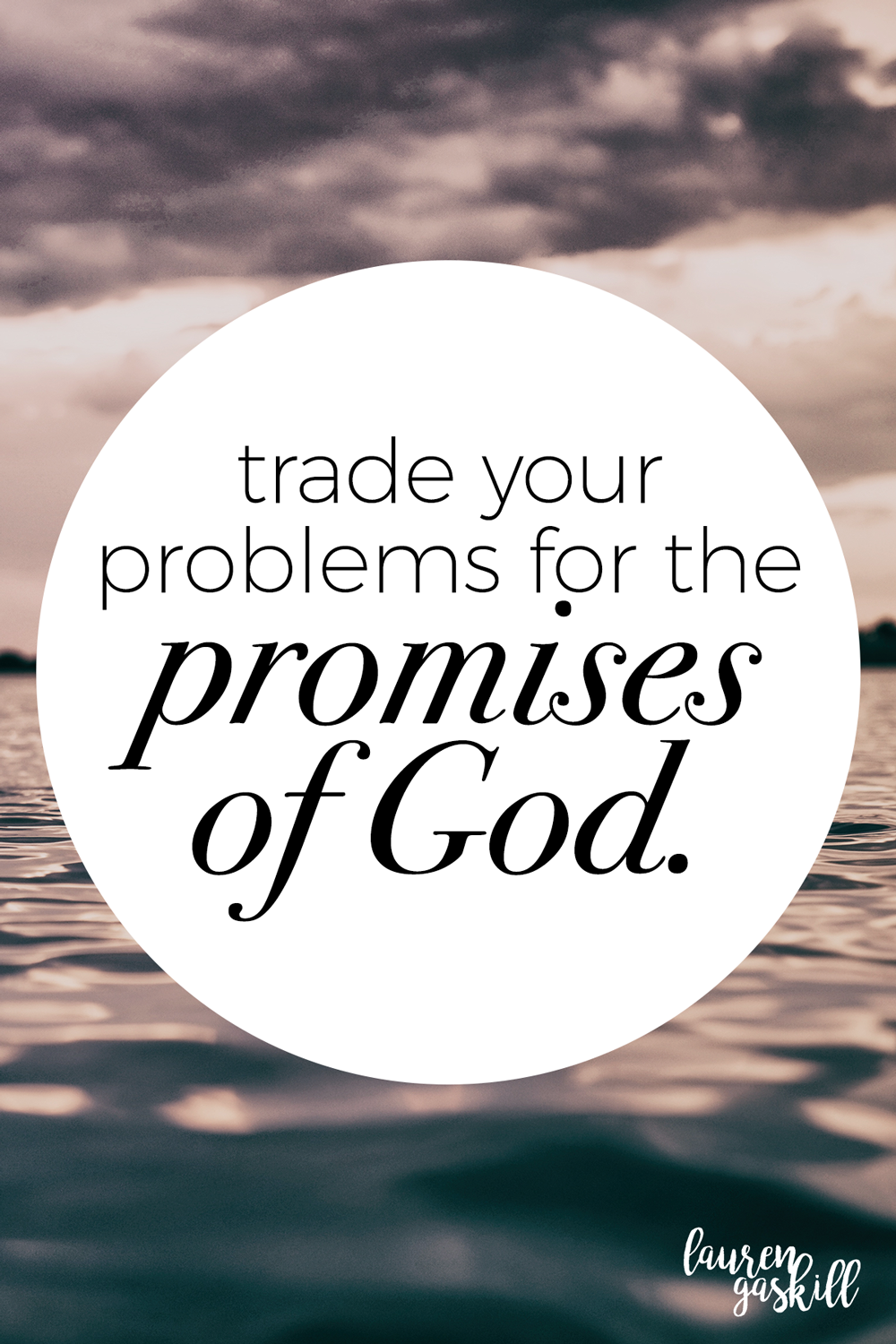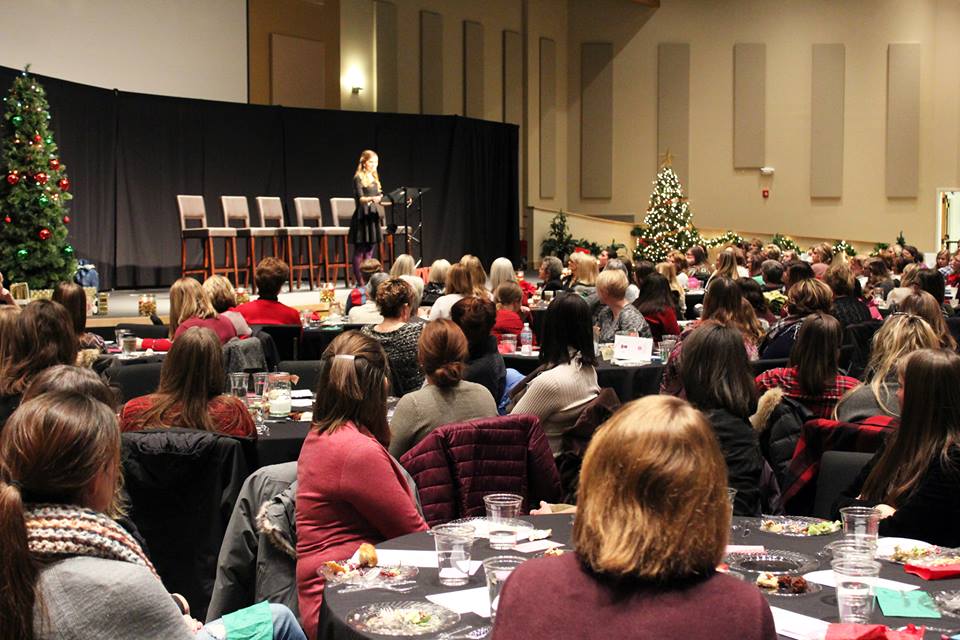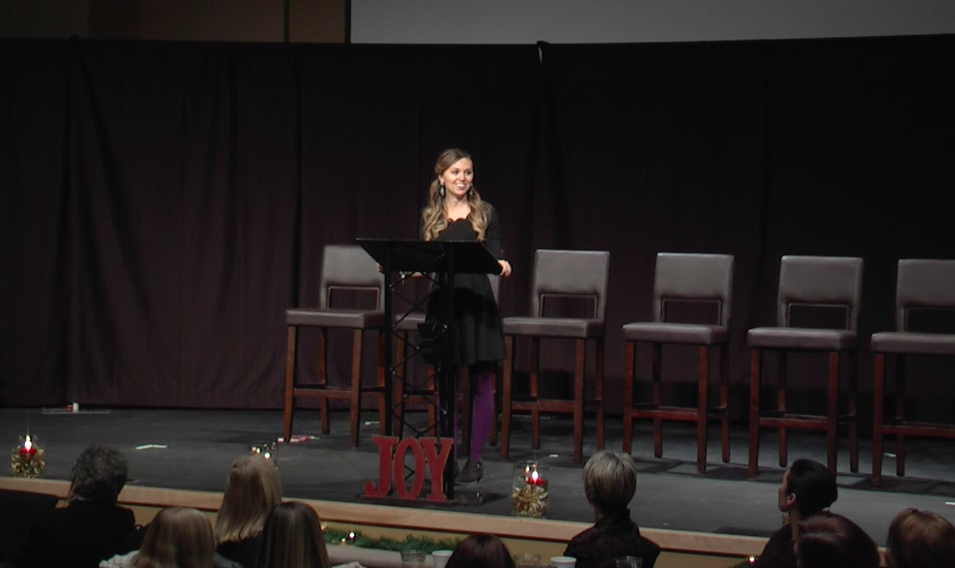 As I sit down to write this recap, there's a part of me that still can't believe the first Finding Joy Ladies Night Out has come to an end. I remember getting into my car after the event was over, and turning to my sweet mama, who flew all the way from Indiana to support me. "Is it really over?" I asked. "That went way too fast."
When I started planning this event, I had no idea what the night would look like. All I knew was that it was something God had called me to do, and that I should expect the unexpected. My idea of a successful Finding Joy LNO was to create an experience where women could come together, enjoy delicious food, do a little Christmas shopping and learn more about the gift of joy.
But like I said, beyond that I had no idea what the night would have in store. I figured at this time of year, maybe 50 women would show up. Fast forward to today. Not only did almost 150 women attended the live event, but an additional 2,200 people were reached on Facebook.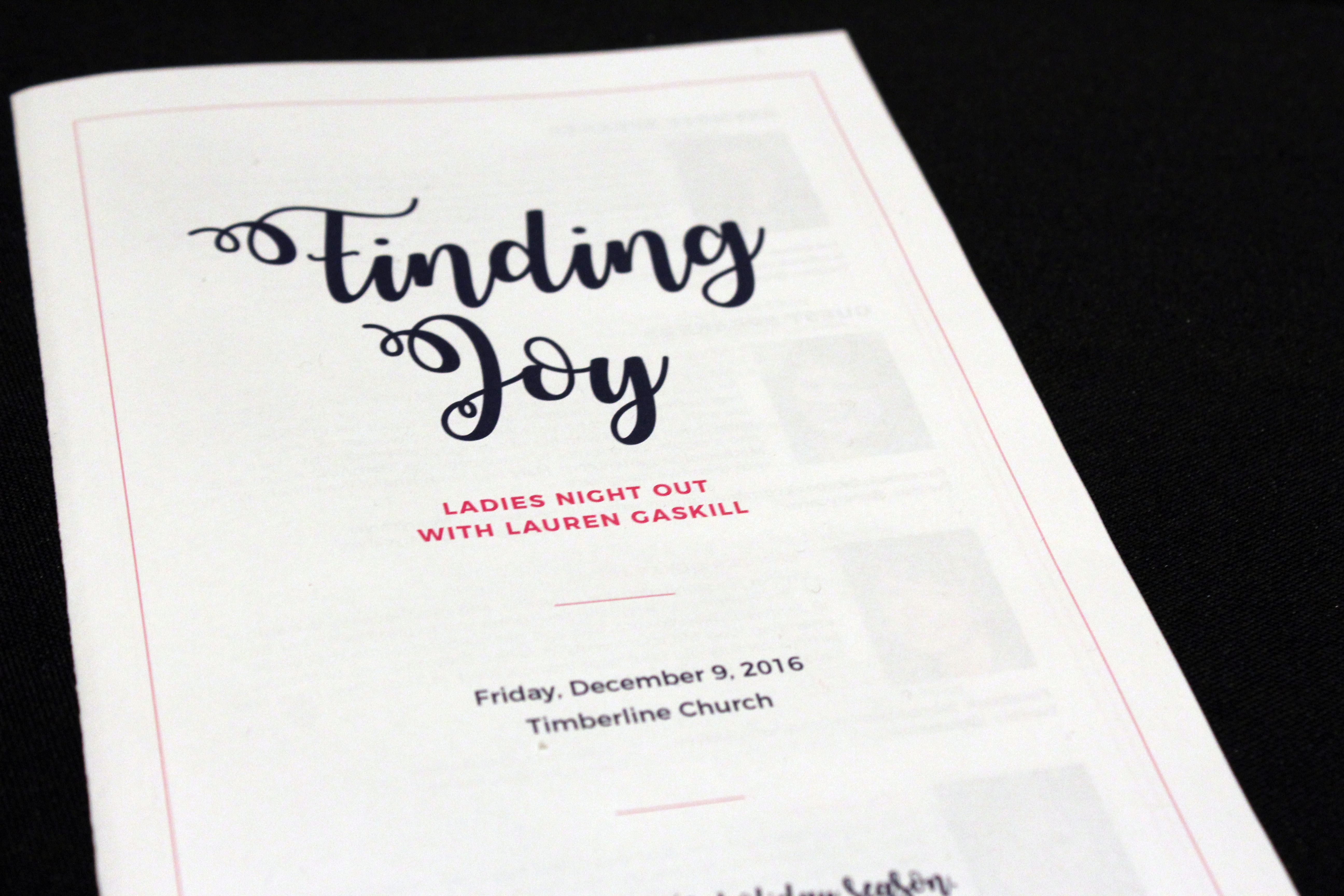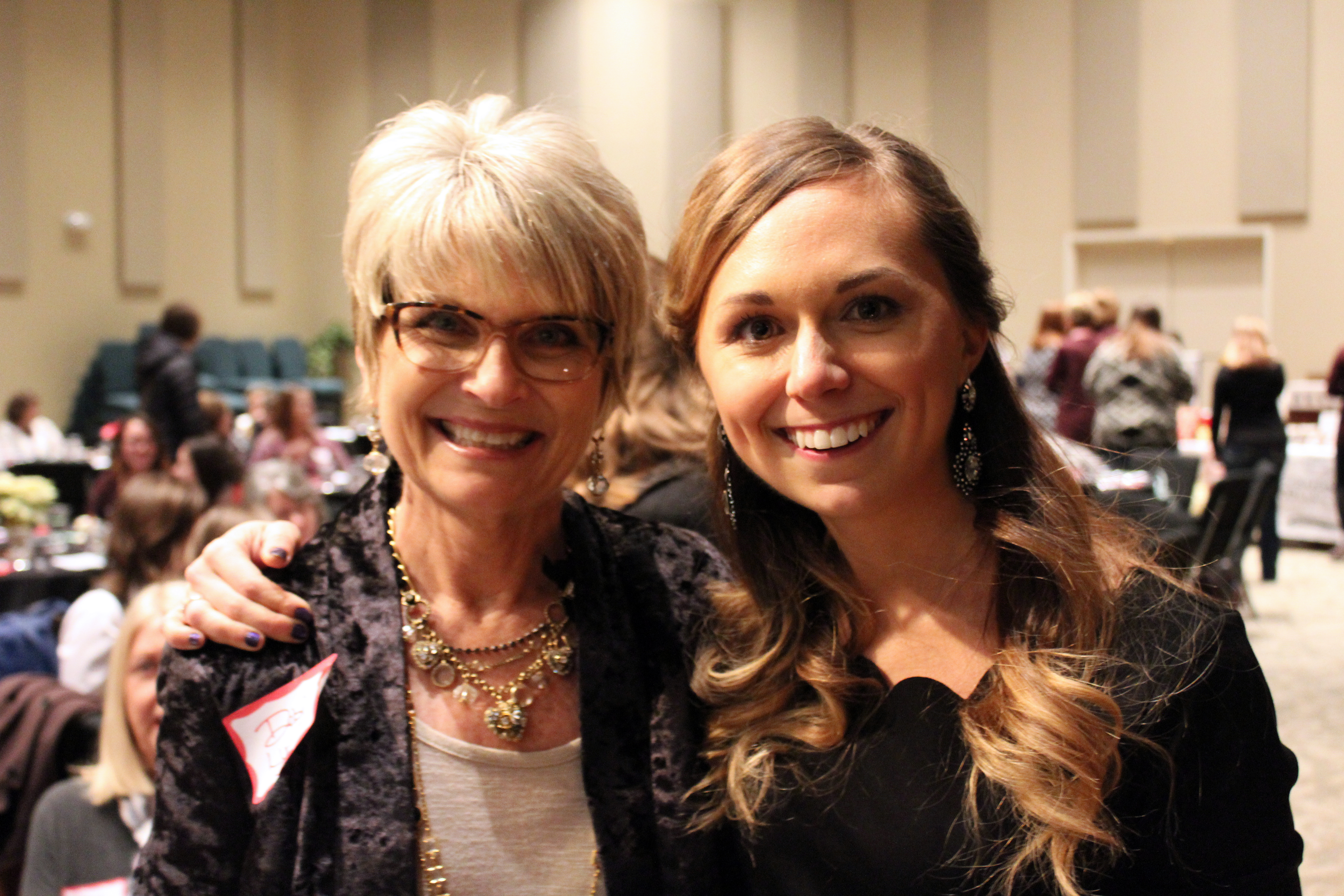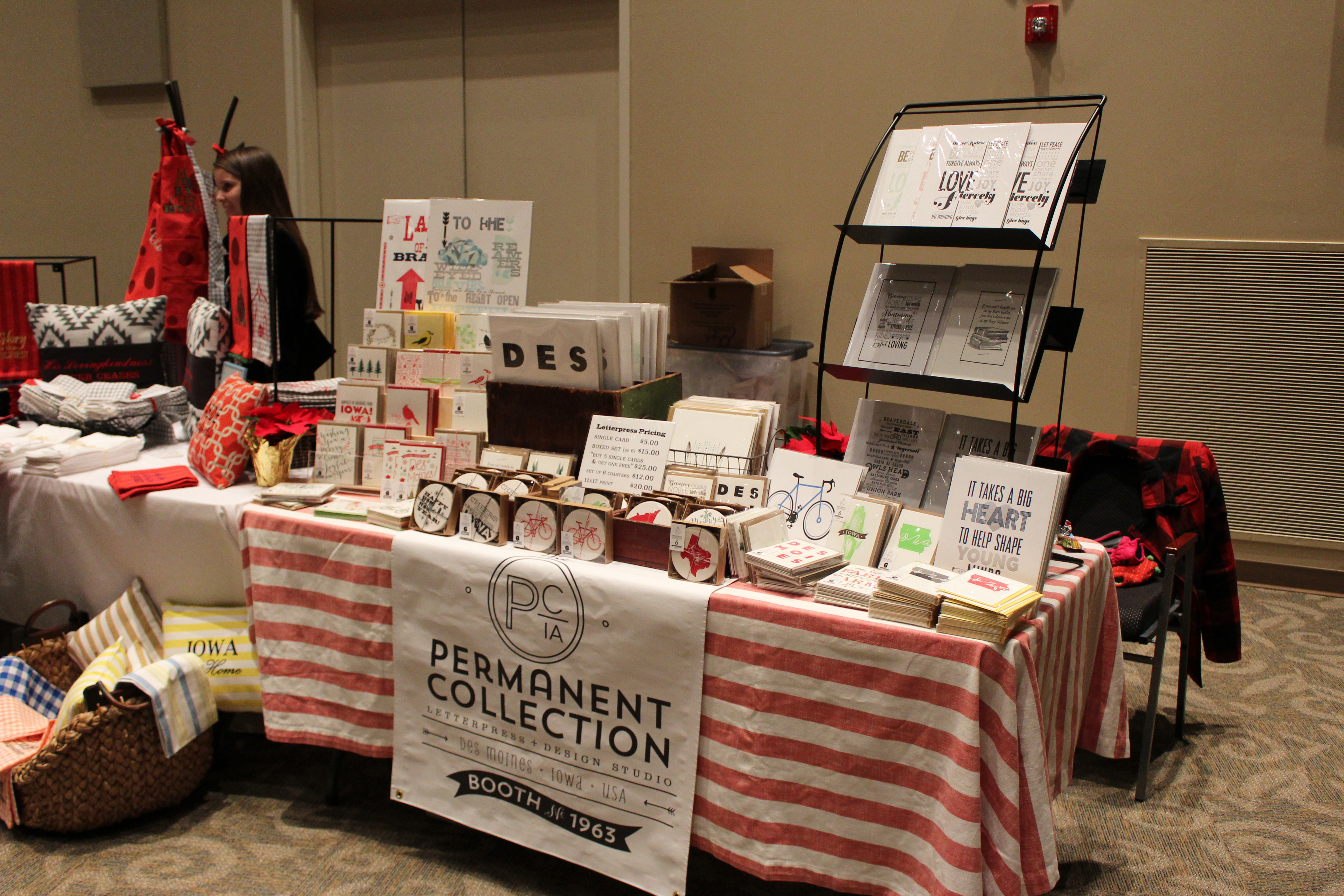 The theme of the night was all about God's gift of joy, and how we can trade our problems for the promises of God. As I stepped onstage last Friday night, I had happy tears in my eyes before giving my message. The event was more than I could have ever hoped or dreamed of. And, though I put in hundreds of hours planning Finding Joy LNO, the credit all goes to God.
A few highlights from the night: getting to hug and meet so many new women, our caterer's delicious chicken and wild rice dish, the desserts my small group ladies made, seeing my sweet mama out in the audience, delivering a message to the biggest group of women I've ever spoken to before, the live podcast/speaker panel at the end of my message. I wish you could have been there, because my words don't do justice to just how special this night was.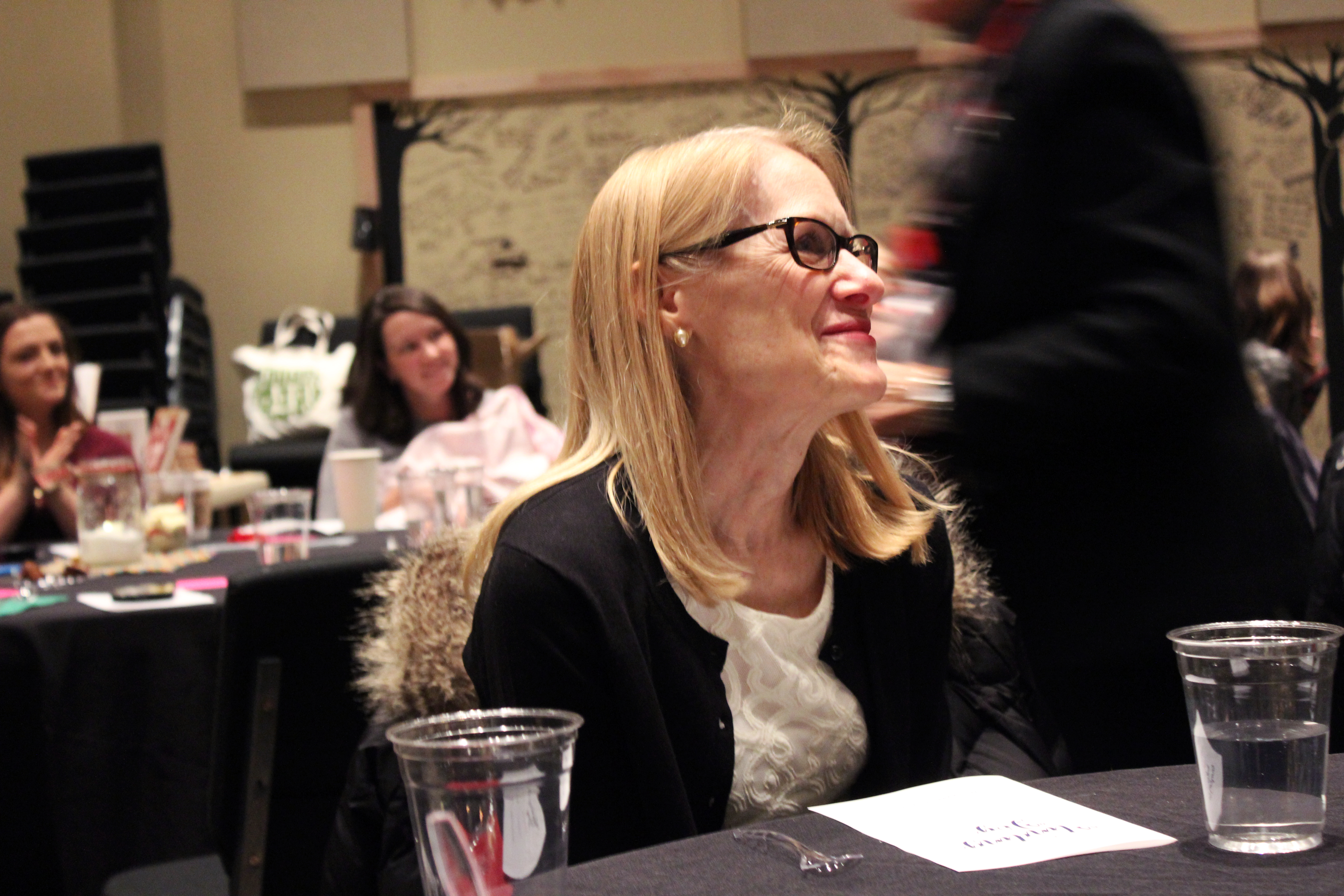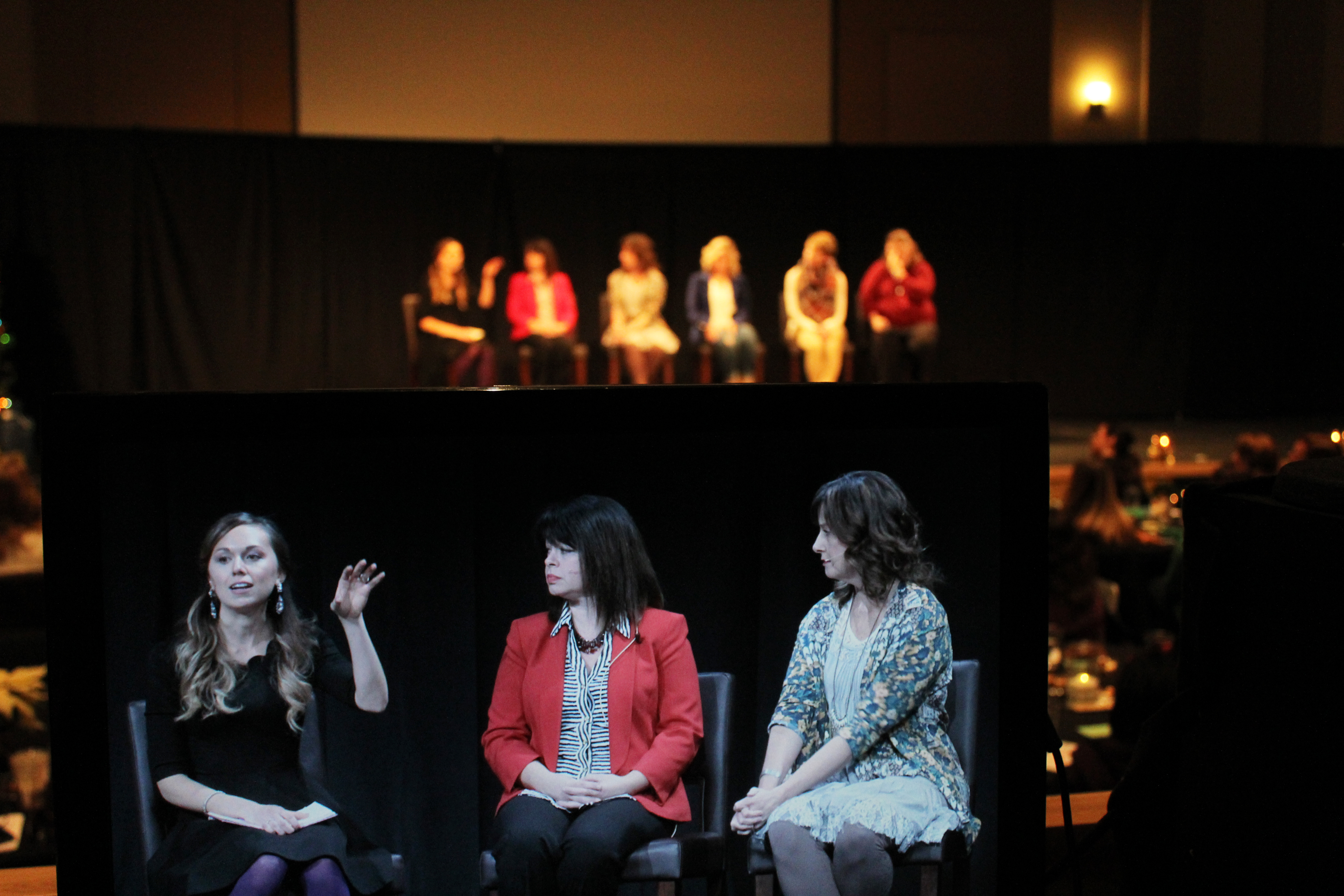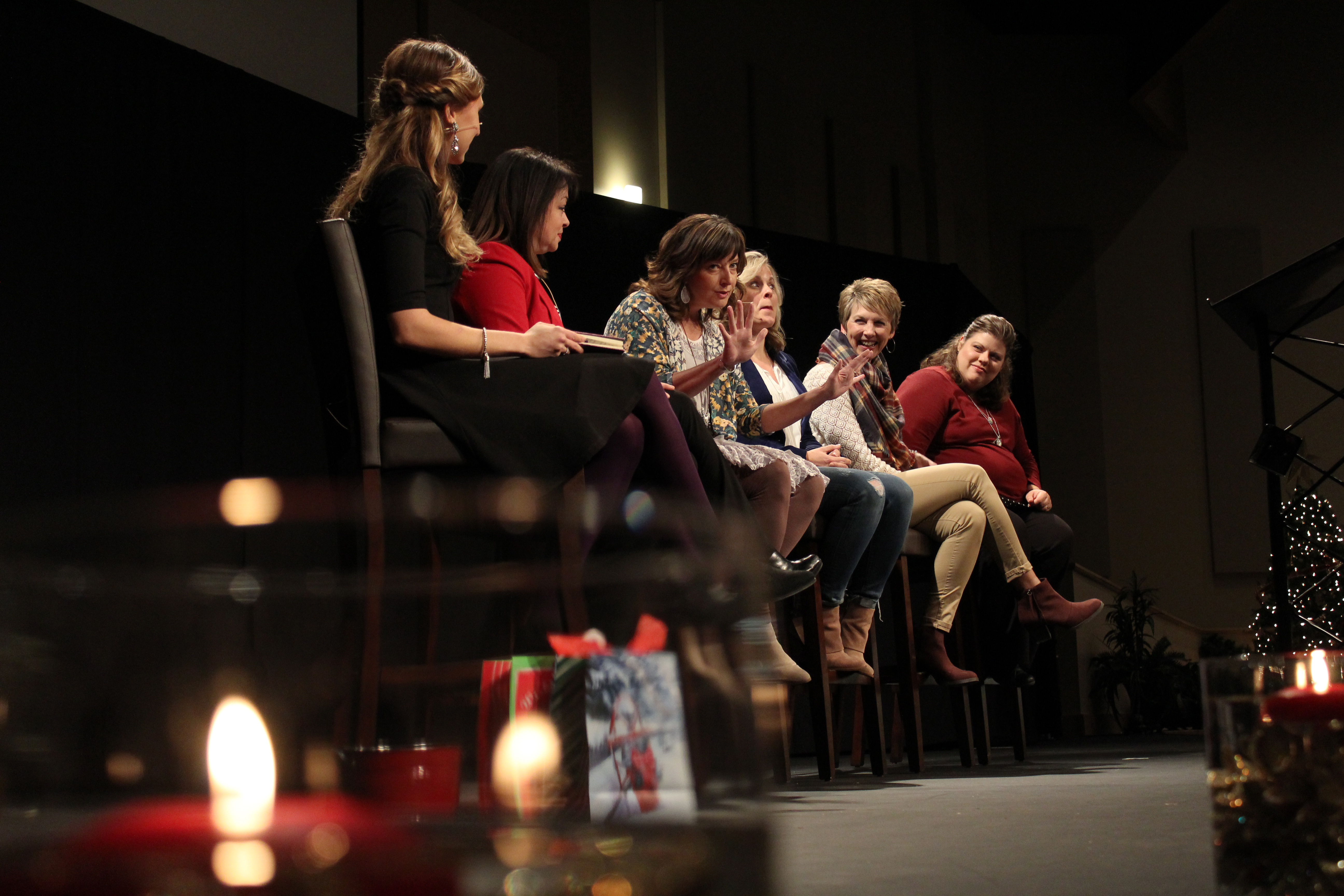 While I don't have the full recording of my message available, I have a snippet YouTube and I'll have a few more on my site later this month. Instead, what I have for you today is a full recording of the live podcast/speaker panel, featuring the lovely ladies pictured below (from left to right): Kimberly Stuart, Julie LeFebure, me, Jen Green, Mary Carver and Jennifer Dukes Lee.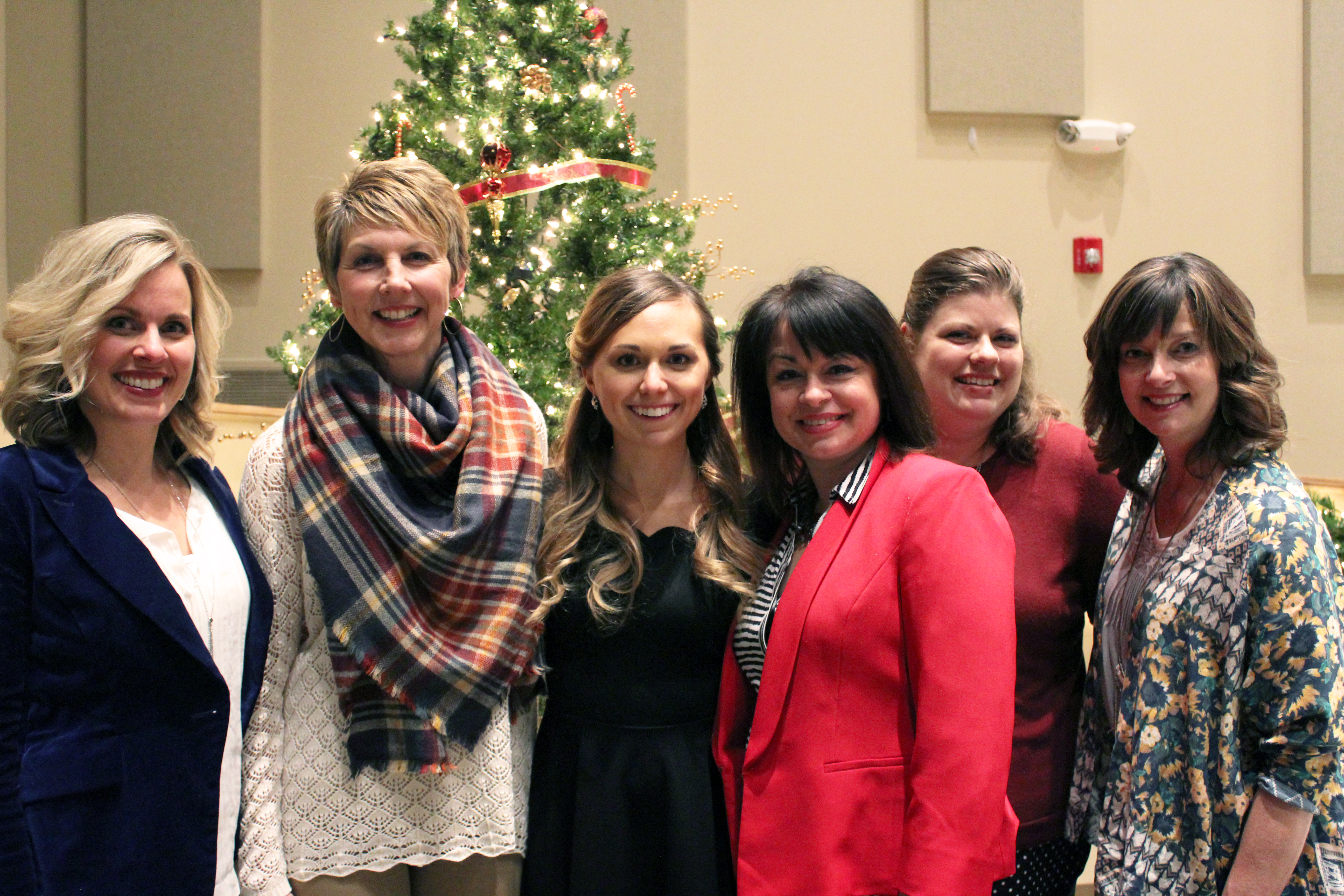 In this live podcast, Kim, Julie, Jen, Mary, Jennifer and I talk about:
The meaning of joy.
How to trade your problems for the promises of God.
How to choose joy during the busy holiday season.
What it looks like to weep and have joy at the same time.
How to model joy for our families. And more!
Get ready for an amazing conversation filled with inspiration and plenty of laughs!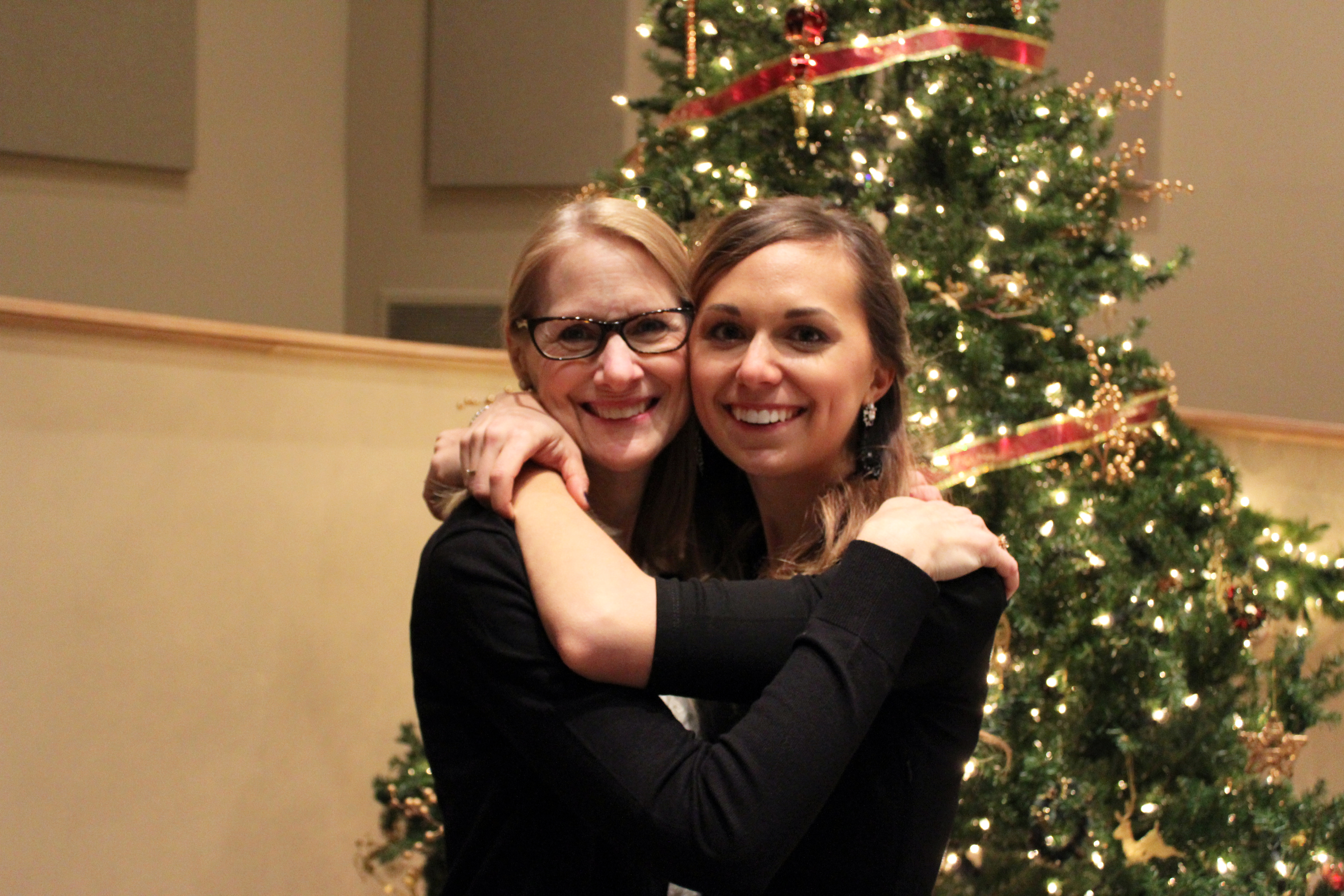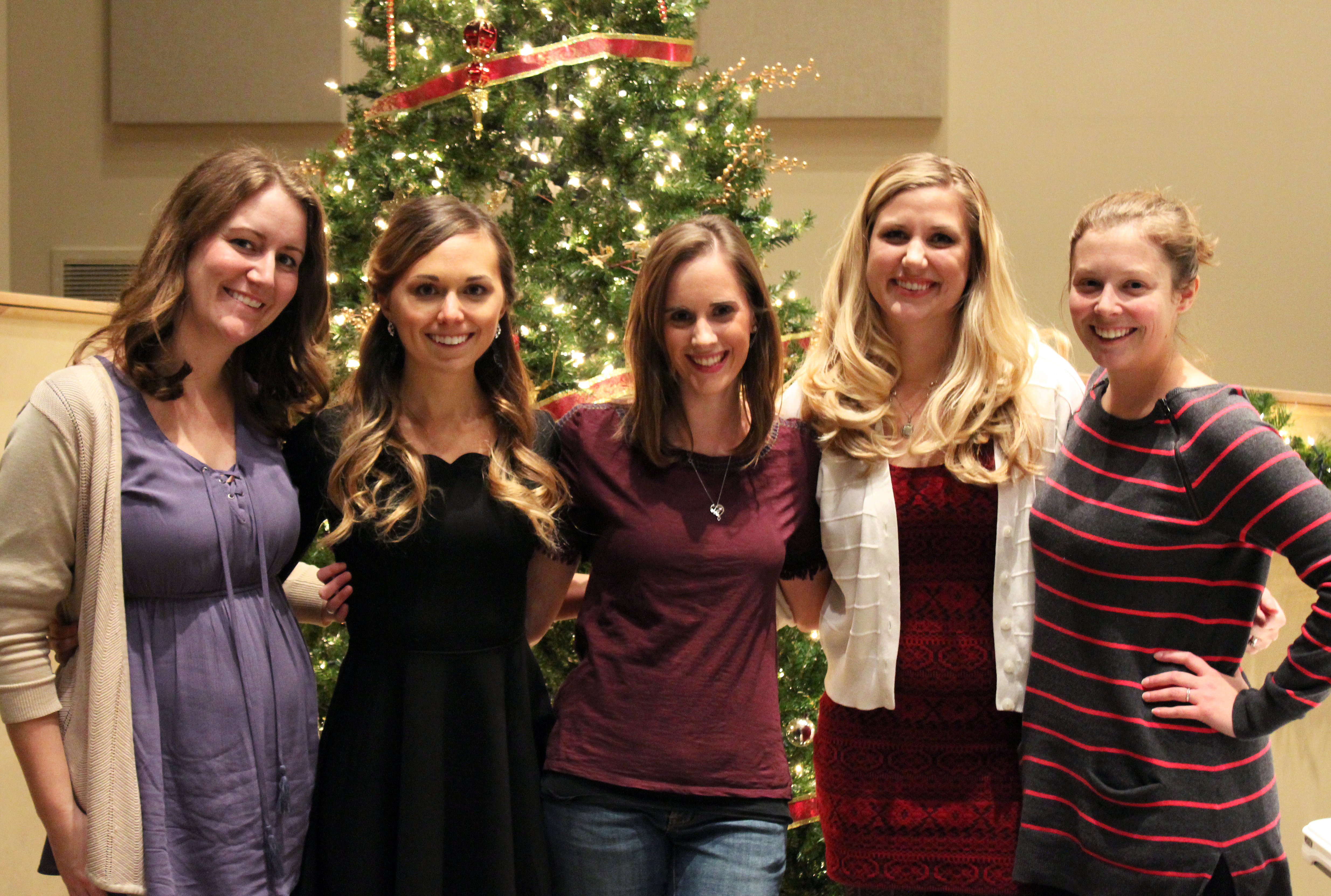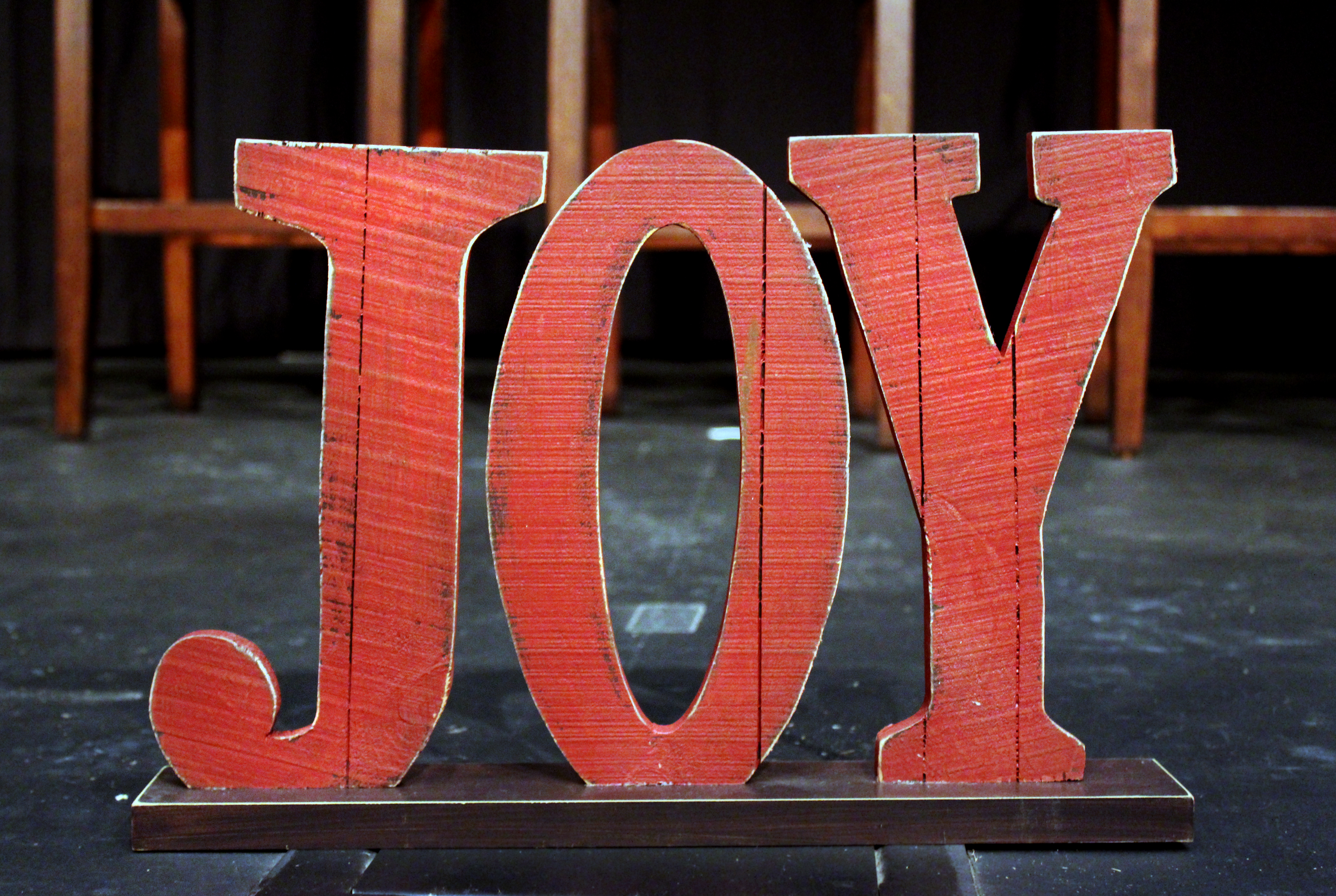 Help Support the Finding Joy Podcast
In graciously giving to this podcast, you help me keep everything up and running! Thank you in advance for you generosity. I love and appreciate you!
Special Thanks
Vendors: Ann & Anthony, BecauseHope, The Permanent Collection
Hair & Makeup: Sam Gallo of Refinery Hair
Caterer: Erin Van Dorin
Venue and Tech Crew: Timberline Church
Giveaways: The Positively Lovely Shop, gracelaced
Everyone who helped set up!
P.S. Stay tuned for the summer rendition of Finding Joy Ladies Night Out — coming in 2017!