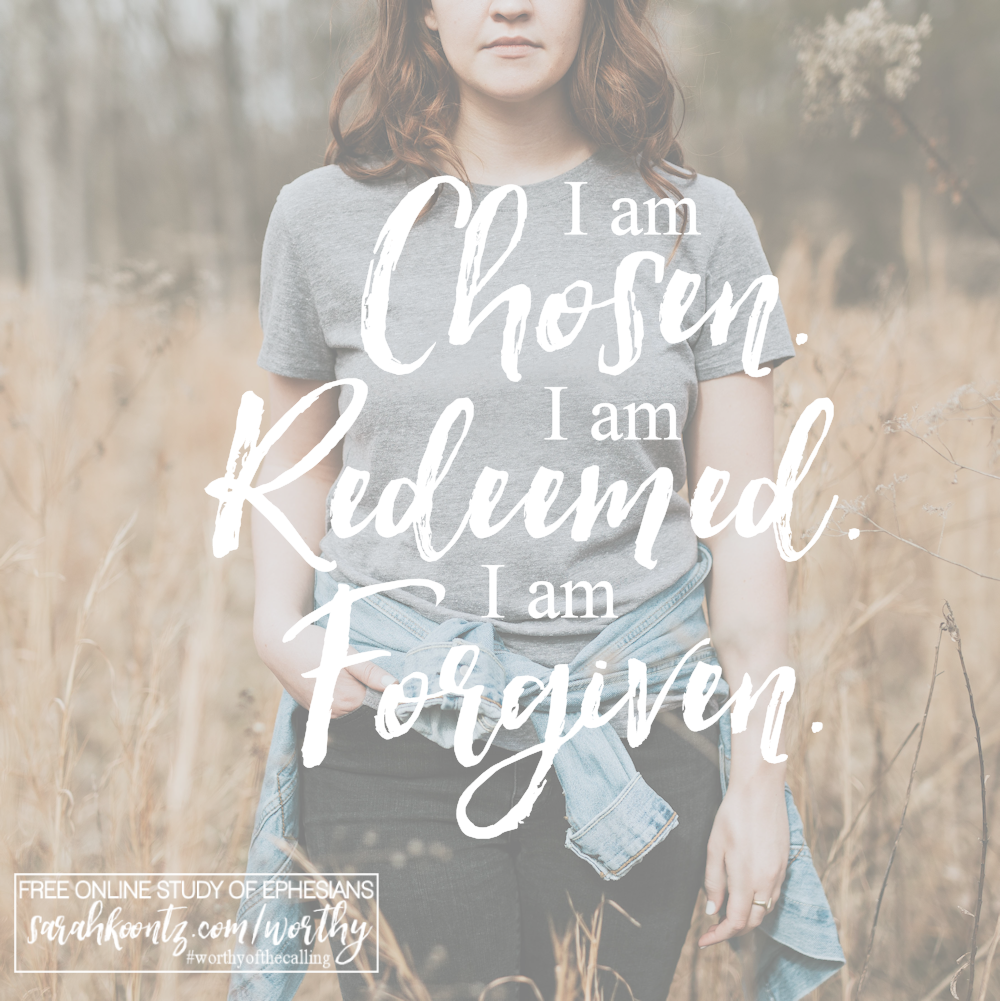 In Christ alone, my hope is found. He is my light, my strength, my song.
If you've ever attended church, chances are you've heard these words sung before.
While many songs have ministered to my heart over the years, this song still brings me to my knees every time I hear it played. It's an intense reminder of God's goodness, power and faithfulness in my life, and the wonder of His all-consuming presence all around me.
Outside of Christ, I am nothing.
Outside of Christ, I am powerless.
Outside of Christ, I am hopeless.
Outside of Christ, I am unworthy.
I know this all too well from the journey I've already walked on this earth.
But in Christ? In Christ alone: I am forgiven. I am worthy. I am loved. I am chosen. I am redeemed.
I'll be honest with you — for most of my life, it's been easier to know and believe who I am outside of Christ rather than who I am IN CHRIST. After all, it's hard to forgive yourself when you feel like a failure. It's hard to believe you are worthy when you feel worthless. It's hard to feel and accept love when you feel unlovable. It's hard to feel chosen when you feel like you've been kicked to the curb. It's hard to feel redeemed when you are stuck in a storm or stronghold.
Maybe you can relate to part of my story.
But God. He is so good. He faithfully pursued my broken and beaten heart and little by little I began to believe the truths found throughout His Word, especially in the book of Ephesians. The beauty of God's Word is it's not just true for one person … it's true for all of us! No matter what changes or detours come our way, and no matter what God calls us to: We are forgiven; We are worthy; We are loved; We are chosen; And we are redeemed.
Today, Sarah Koontz joins me once again on the Finding Joy Podcast to catch up and talk about these truths, which inspired her latest project: "Worthy of the Calling", a free, online 31-day study on the book of Ephesians.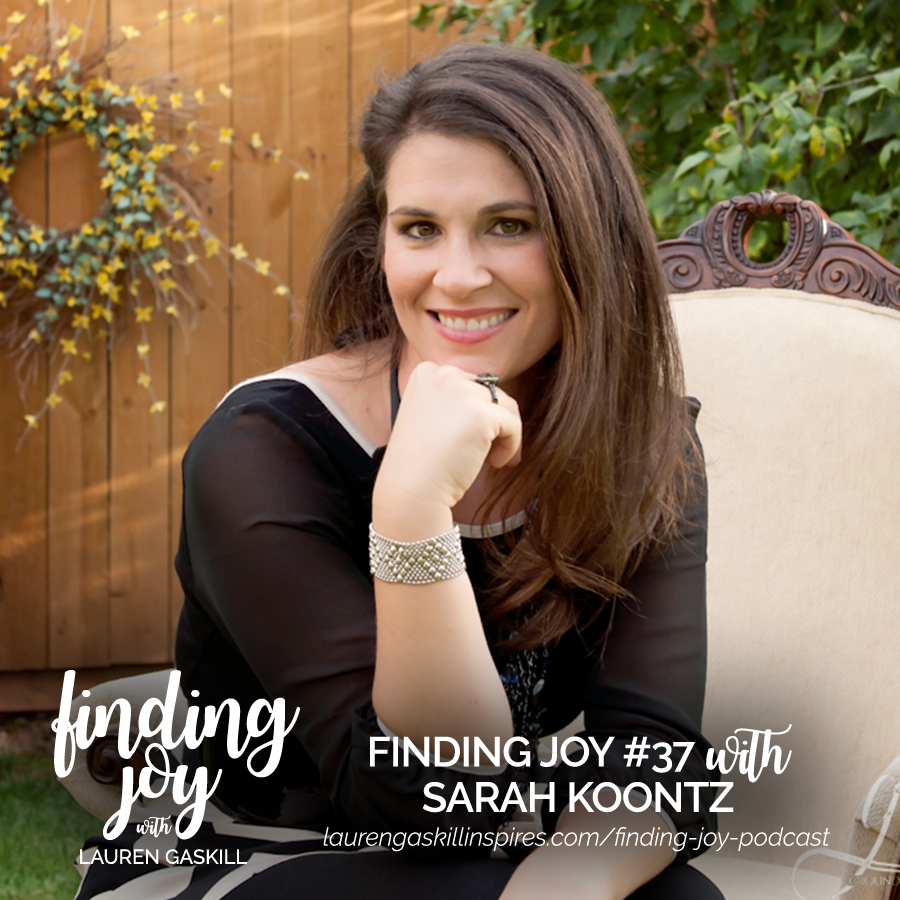 In this episode of the Finding Joy Podcast, Sarah and I talk about:
How a smaller life can actually be a better, more powerful life.
The beauty of change and how to embrace detours.
How to redirect our lives around living for God's glory, name, honor and fame.
How to make our relationship with God change for the better regardless of what change happens in our life.
How God uses detours to produce good fruit in us.
Sarah encourages us to walk in freedom and trust and obey God in the changes and detours that come our way.
Finding Joy is a podcast dedicated to bringing you encouragement and inspiration in all of life's moments — the good, bad and everything in-between.
Links from the Show
Connect With Sarah
Facebook | Twitter | Instagram
Tweet the Podcast
How to Listen to the Finding Joy Podcast
You can listen to the podcast here on this blog, or by subscribing to the podcast through iTunes.

Subscribe to the iTunes podcast HERE.
Review this Podcast
By rating this podcast or writing a short review, you can help others find the Finding Joy podcast more easily! Click here to head over to iTunes and rate Finding Joy.
*Links in this post may be affiliate links. If you purchase using one of these links, I will receive a small commission. Thank you for supporting the ministry of the blog!