If you're craving a veggie burger, you can't go wrong with these insanely delicious Sweet Potato Falafel Burgers. They're not just healthy. They're melt-in-your-mouth fantastic.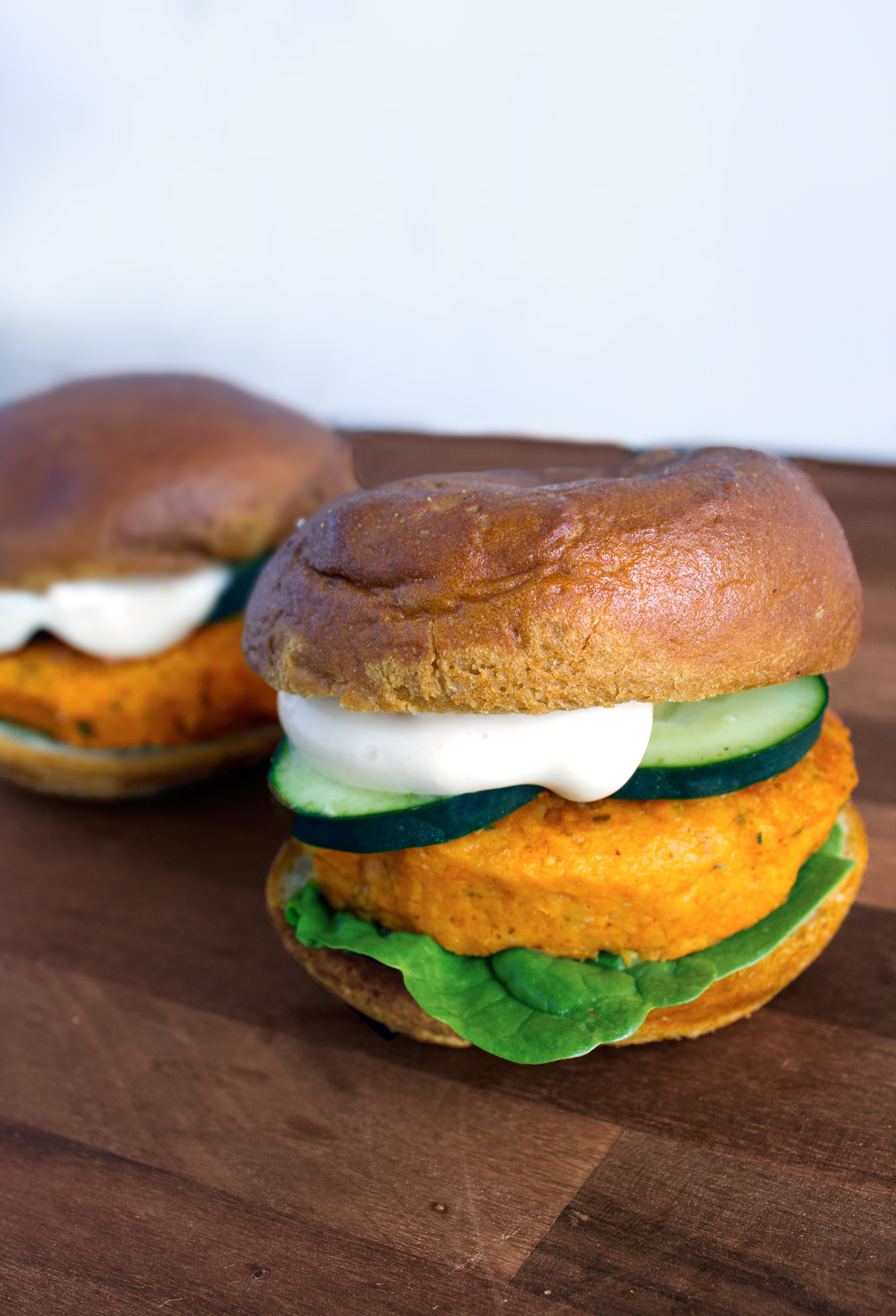 You want to know a secret? The first time I made sweet potato burgers, they were a total flop. One of my friends was visiting me during a college weekend break, and she had recently gone vegan. So, I thought it would be nice to make sweet potato burgers. They were so messy they fell apart, and we were so distracted talking to each other that one of the sides slightly burned. (GASP) What tragedy.
I can assure you if those burgers were a 2 on a scale of 1-5, these are definitely at least a 4.99! 😉 After years of experimenting, this sweet potato falafel burger recipe is my veggie burger pride and joy. Hopefully I'm not setting your expectations too high here, but either way I think you'll be delighted when you make these at home.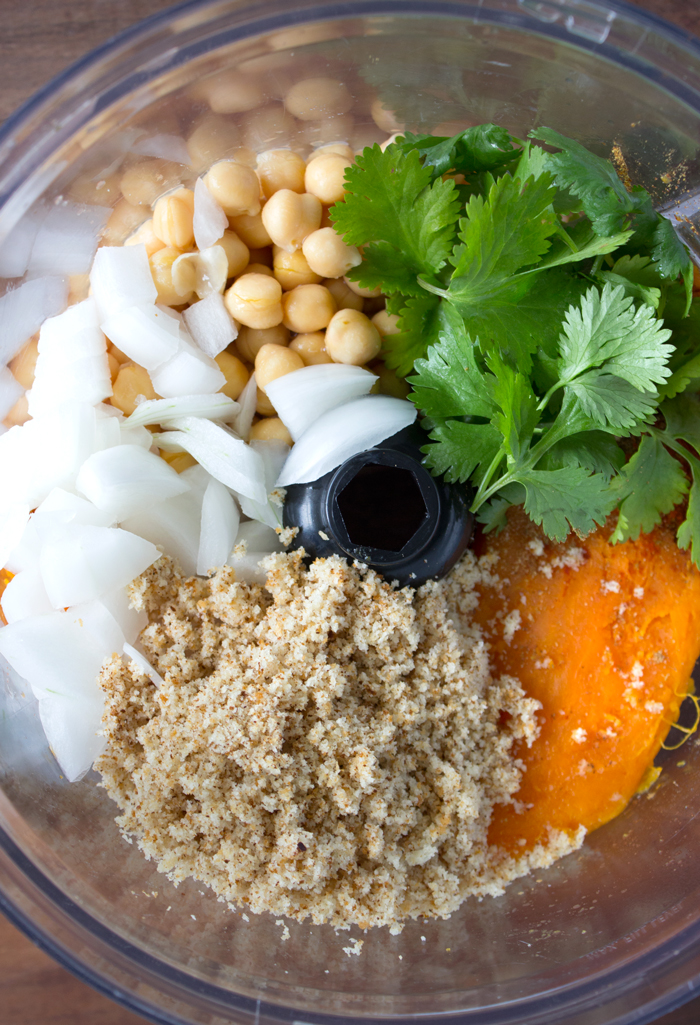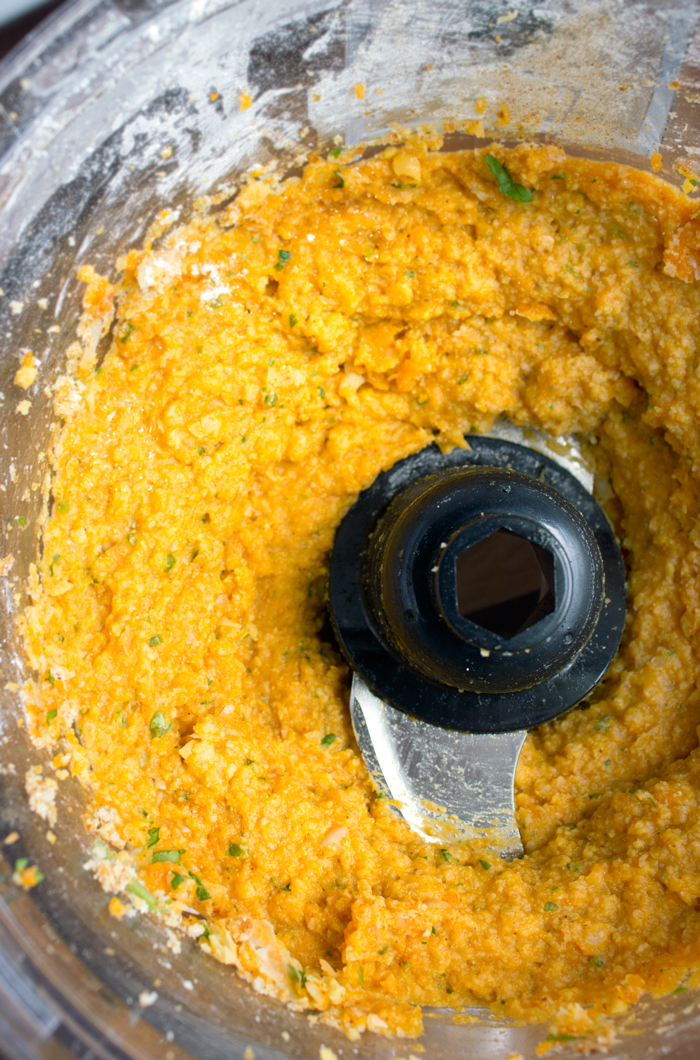 The key to a great sweet potato burger is:
1) Not overcooking the potato.
2) Making sure you have the right ratio of ingredients to hold it all together.
3) Refrigerating the patty mixture before cooking.
You do those three things and you're well on your way to sweet potato burger bliss.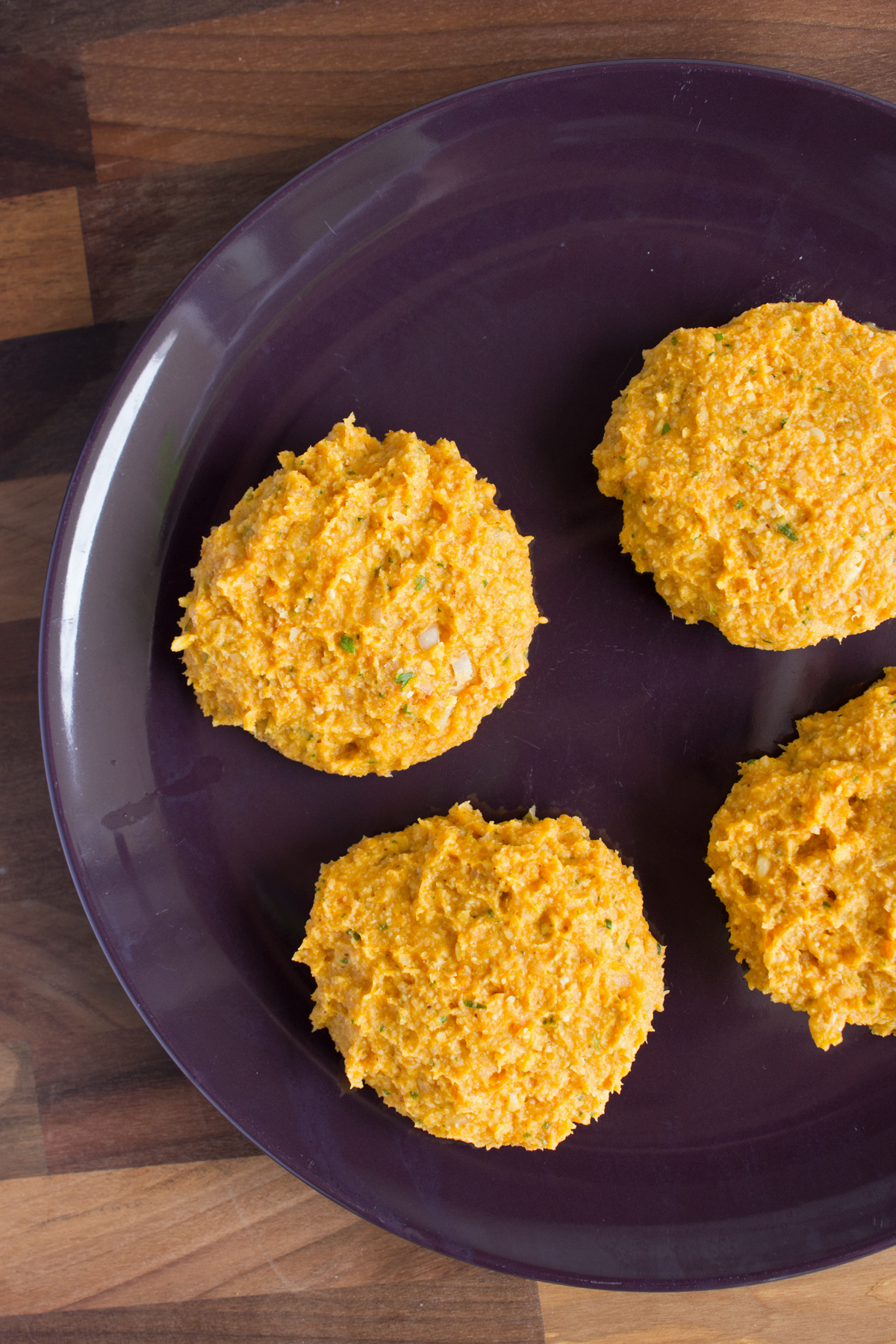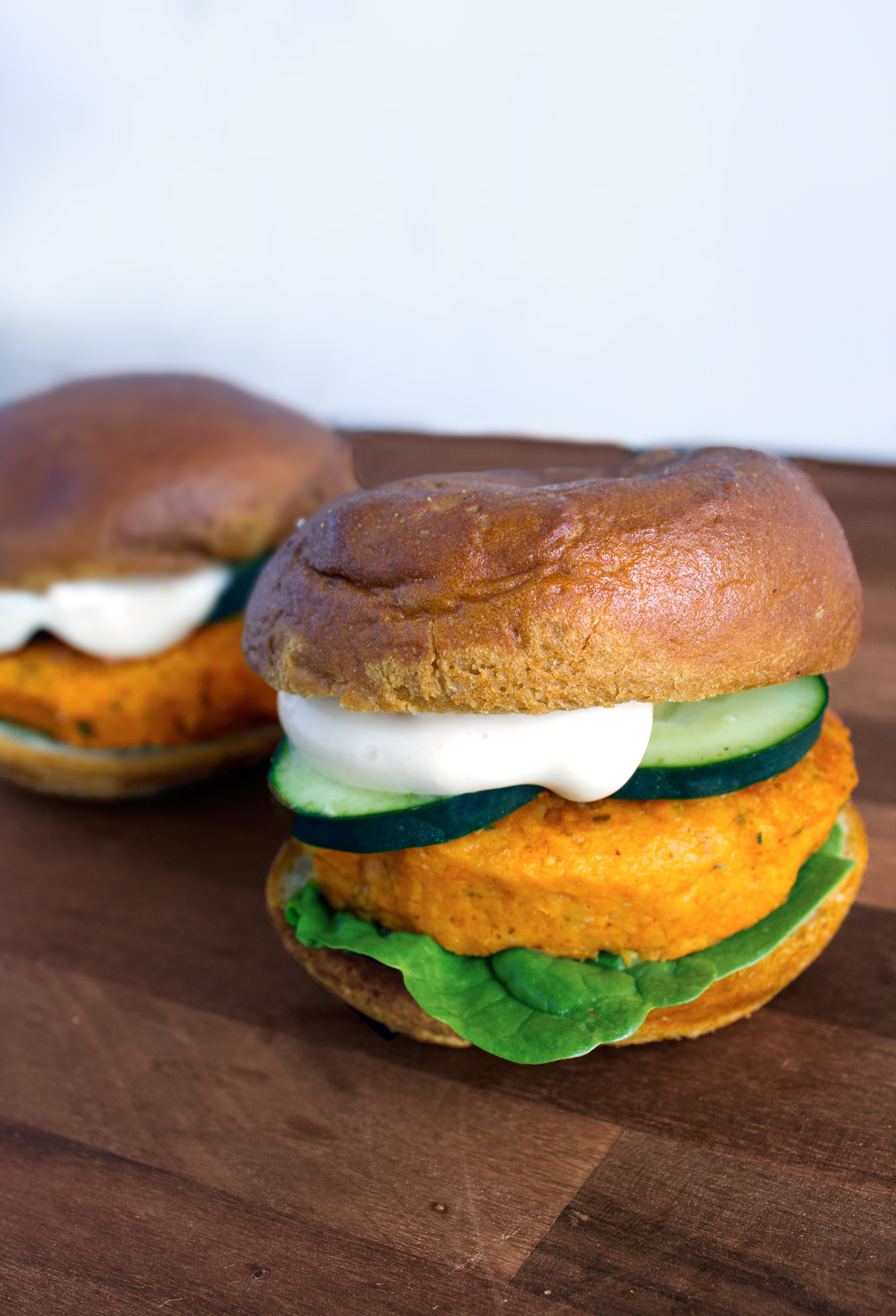 This recipe has a bit of a Middle Eastern/Mediterranean flair … because. Falafel. Who doesn't like falafel? I like falafel so much I have dreamt about it on more than one occasion. Some might call that crazy, I just call it devotion. (If you're reading this and you dream about food … I'd love to know what you've dreamt about!)
Get delicious and healthy recipes delivered to your inbox weekly! Click here to sign up for the free Making Life Sweet newsletter!
This is a sponsored post, written by me, and created in partnership with Canyon Bakehouse. All opinions expressed are straight from the heart.
Sweet Potato Falafel Burgers
Prep time:
Cook time:
Total time:
Ingredients
1 sweet potato
1 cup chickpeas
½ small white onion, chopped
1 garlic clove, chopped
¼ cup cilantro, chopped
¾ cup breadcrumbs (I use gluten free)
1 tablespoon tahini
1 tablespoon lemon juice
1 teaspoon cumin
1 teaspoon coriander
¼ teaspoon cayenne pepper
4 [url href="http://canyonbakehouse.com" target="_blank"]Canyon Bakehouse[/url] hamburger buns
Instructions
Preheat oven to 400˚ F. Pierce sweet potato with a fork, wrap with aluminum foil and bake until almost tender but still slightly firm, about 35 minutes.
Let sweet potato cool, peel and discard skin, cut in half and place in the bowl of a food processor.
Add remaining ingredients and pulse to get a chunky paste that holds together. Stop to scrape down sides of bowl as needed.
Transfer mixture to a bowl, cover and refrigerate for at least 30 minutes. This will make it easier to form patties.
Remove from refrigerator and shape into 4 patties.
Coat a large skillet with 1 tablespoon of oil over medium heat. Cook patties until browned on the boom, about 5 minutes, then flip and cook for another 5 minutes.
Serve with hamburger buns and your favorite falafel toppings. I recommend harissa mayo or a maple tahini dressing.