Last November I broke a record for the longest amount of time spent staring at the clothes in my closet, trying to pick an outfit for the first day of my new job in Des Moines. Because let's be real: moving to a new place and starting over can be ridiculously nerve-wracking.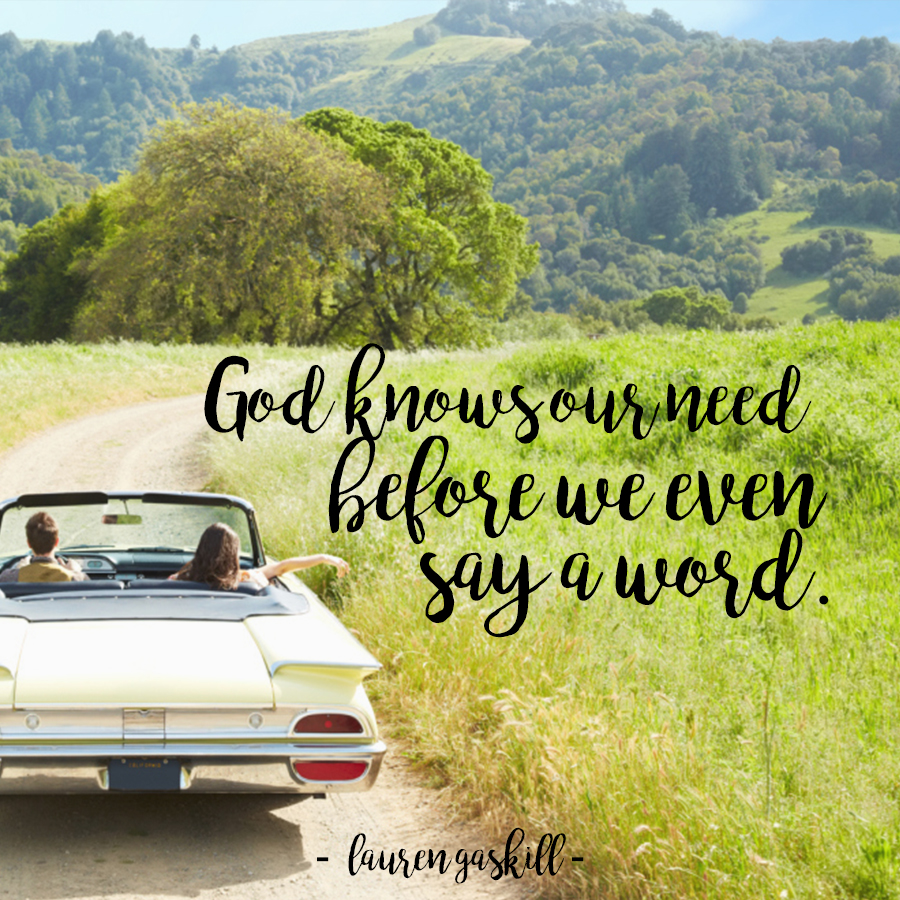 After graduating college in Indiana and starting our lives together in Minneapolis, my husband's job had brought us to Iowa. Almost overnight we moved from the Land of 10,000 Lakes to the "Fields of Opportunity," as the Hawkeye state dubs itself. That meant this swimmer girl was now going to be surrounded by land instead of water — one of the many sacrifices I made to go where we felt God was calling us to be.
I'll never forget the moment I found out we were going to be starting over again in another new state. I was taking a late lunch break one afternoon when I heard my phone buzzing on the counter. It was Alex calling.
"Hey love, so I have some exciting news for the both of us," he said. "Why don't you pick a place for dinner and I'll meet you there when I get off work."
None of our favorite spots in the Twin Cities were close to his work, but there was a French restaurant nearby I'd been wanting to try that served as a good alternative.
"Get whatever you want," Alex told me as I scanned the menu.
Within minutes the wine, French onion soup and shrimp cocktail I ordered were already at the table and I dove right in. Fact: French onion soup at a French restaurant is better than any other soup. Unless you're making this recipe at home, which is a close second or tie for first.
Alex had been doing well at work so I figured he would tell me he got a promotion within their local office. I figured it was going to predictable good news. I figured wrong. Because the next thing he said was:
"They want me to work at their Des Moines office."
He went on to explain what a great opportunity the new position was and how exciting this adventure could be for us. It's a good thing the food and wine had already arrived because it helped distract me from the reality of what was happening. We were possibly going to have to move. To a place we didn't know a thing about. To a place where we had no family or friends. To a place where we were outsiders. Again.
In that moment I prayed: Lord Jesus, if this is what you have for us, take away any anxiety I might have. Bring clarity. Bring peace. May it be abundantly clear that this is the next chapter in our story.
Almost immediately I felt a calming wave wash over me.
"OK," I said. "If this is where you think God is calling us, I will follow wherever you want to go. Certainly we need to pray about it, but I'm in. Let's go check it out."
Two days later we were in Des Moines to scope out our new city. And within a month we sold our house and moved to our new apartment.
I can't tell you what I wore to my first day at my new job, but I can tell you this: I felt completely at ease. Maybe it's because this wasn't my first time moving to a new state. Maybe it's because this was my third job out of college. But I think it was more so a gift from the Lord.
Prior to our move I had a lot of fears. I worried I wouldn't be good at my new job. I worried we wouldn't find a church. I worried we wouldn't make friends.
Something wonderful happened when, instead of dwelling on my fears, I asked God to replace the worry with a fresh perspective. I asked him to give me the eyes to see and ears to hear what I needed to to adjust well to my new surroundings.
Through prayer, God revealed to me three truths that helped me make a smooth transition. If you're in a season of life where you have to start over, or if you find yourself there someday, my hope is these three things will ease any fears you may have.
Here's three truths to remember when you're starting over:
You are exactly where God wants you to be, and he will take care of you.
The Bible tells us that the Lord's plans for his children are good — not plans for disaster (Jeremiah 29:11) We also know from Matthew 6:8 that God knows exactly what we need even before we ask him. If God has called you to something new, trust that He will see you through and provide your every need.
Your new school, job, house, etc. does not change who and whose you are.
Do me a favor and turn your Bible to read Psalm 139:14, Proverbs 3:15 and John 1:12. What do we discover from these verses? We discover that in the eyes of our heavenly Father we are lovely; We are precious; We are loved; We are daughters of the King. Do you think a new school, job or house can change that? Not a chance.
You are never alone.
When you're starting over, there is no greater encouragement than what is found in Deuteronomy 31:6.  "Be strong and courageous. Do not be afraid or terrified because of them, for the LORD your God goes with you; he will never leave you nor forsake you." Whether you find yourself having to move across city, state or country lines, God is with you every step of the way. Draw near to Him, and He will draw near to you.
Are you in a place of transition in your life? What has helped you get through having to start over?