This Smashed Chickpea Egg Salad is a smoky, slightly spicy spread that's great on salads, sandwiches or on top of crackers as a snack!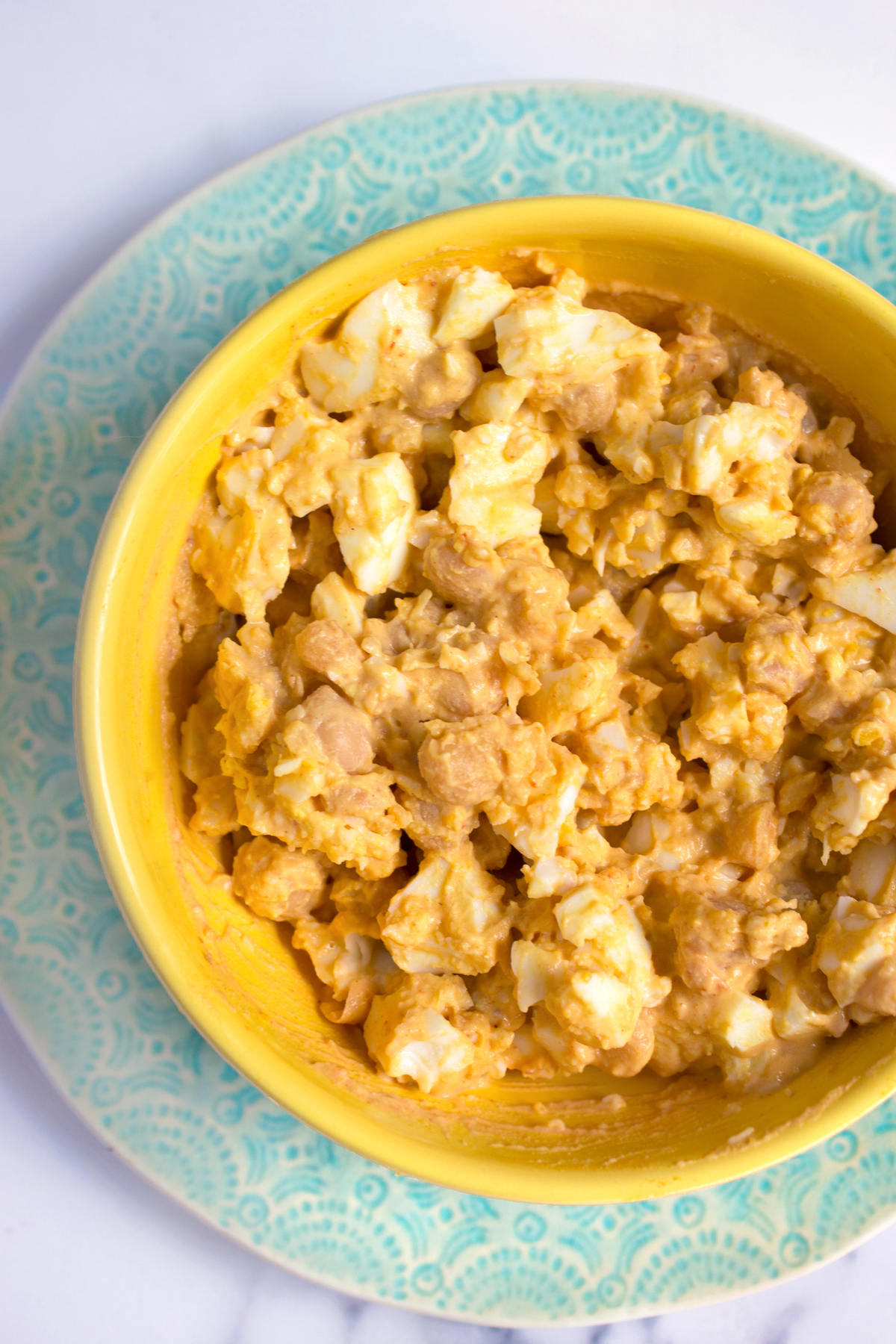 Sorry for all the alliteration in that opening sentence. I just couldn't help myself! Total writer geek right here. 🙂 Today's recipe has been a long time coming. There are a few things I make for myself all the time but never get around to sharing on the blog, because, well, there's just so many other things to share! This egg salad is one of those beloved-but-never-shared recipes. I probably make it every other week for myself to use in lunches, as a snack when I get home from work, or for dinner when Mr. MLS is traveling for work.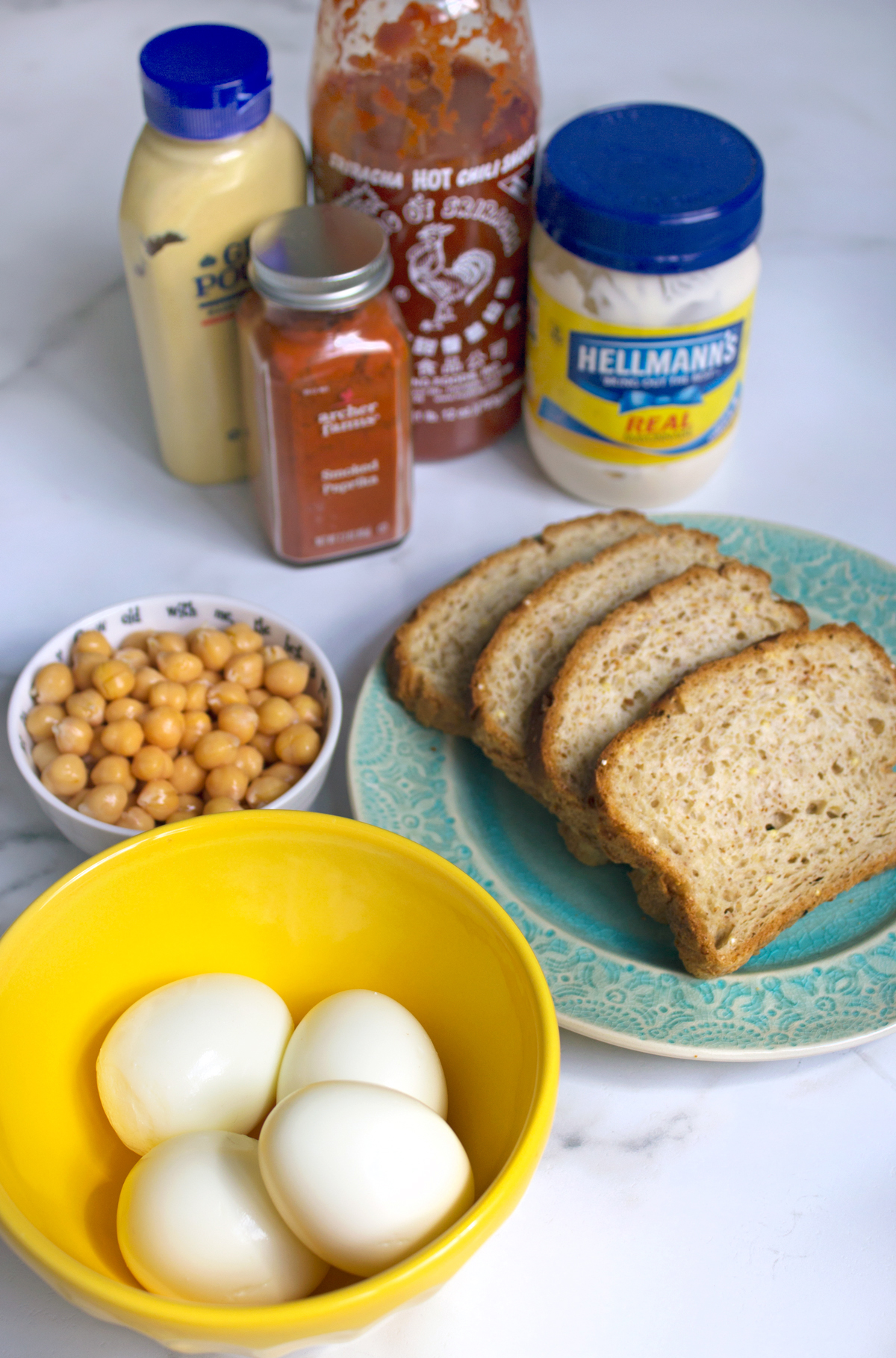 Growing up, my mama made egg salad almost every week. When Sunday rolled around you could count on hearing one noise come out of the kitchen: the sound of eggs bobbing up and down against her stainless steel saucepan. My sister and I watched with wide eyes as she mixed everything together and made us one of our favorite sandwiches. So simple, but so satisfying. We could never get enough.
Now that she and my dad are empty nesters, I don't think she makes it as much, but it's something I will always remember about her. And now that I'm on my own, I've created a new way to carry on this egg salad tradition by putting a twist on my mama's method. Not that there was anything wrong with the original recipe, but you know me, I like to mix things up! 😉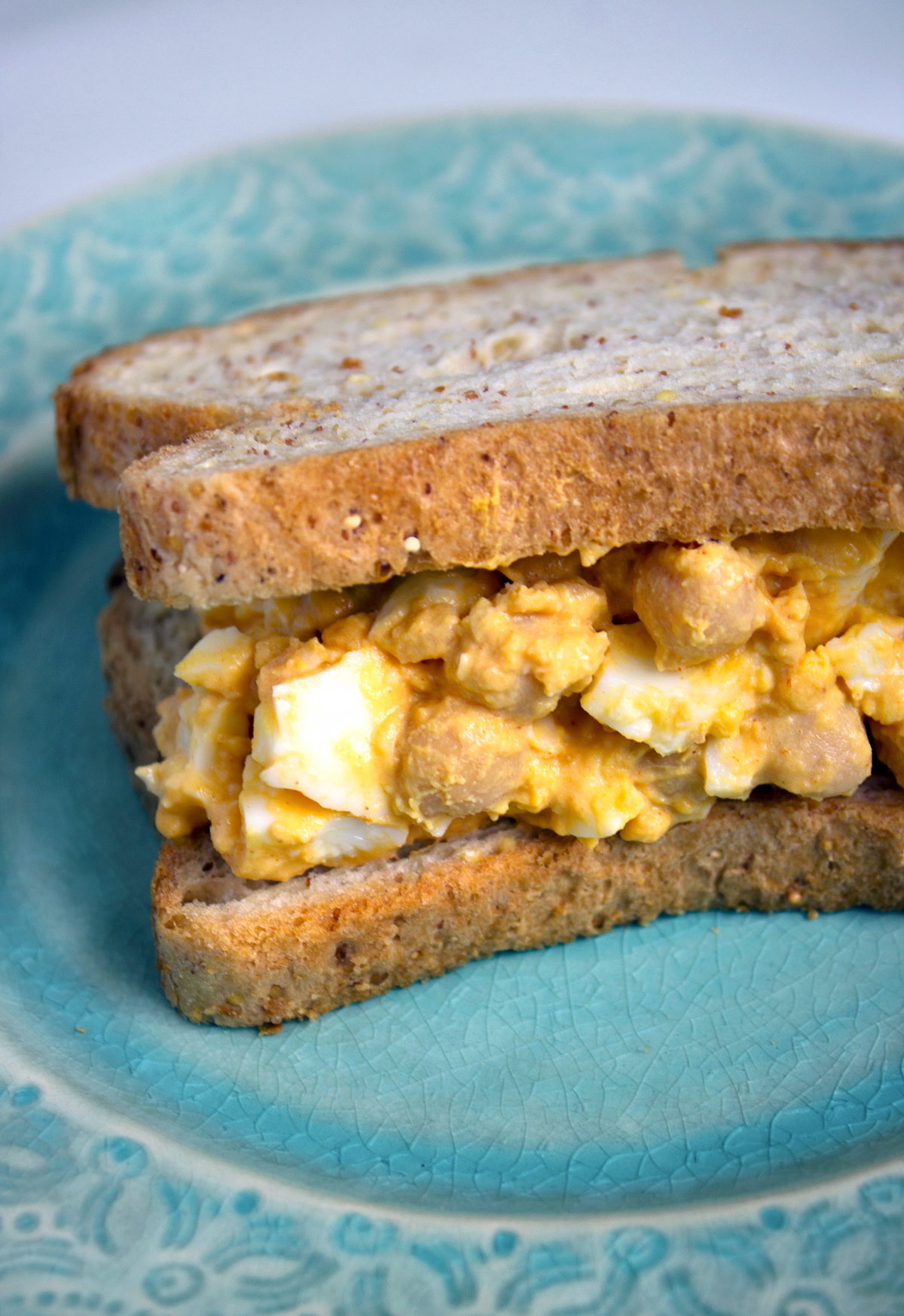 What's great about this Smashed Chickpea Egg Salad is that it introduces so many new flavors to a classic recipe without being overly complex. There are only six ingredients: eggs, chickpeas, paprika, Sriracha, mayo and Dijon mustard, and together they form the perfect combination of both smoky, spicy and creamy goodness. I promise you this egg salad is so good, you'll want to eat it by the spoonful (or hide it from the rest of your family). Enjoy, and Happy Monday! XOXO, Lauren.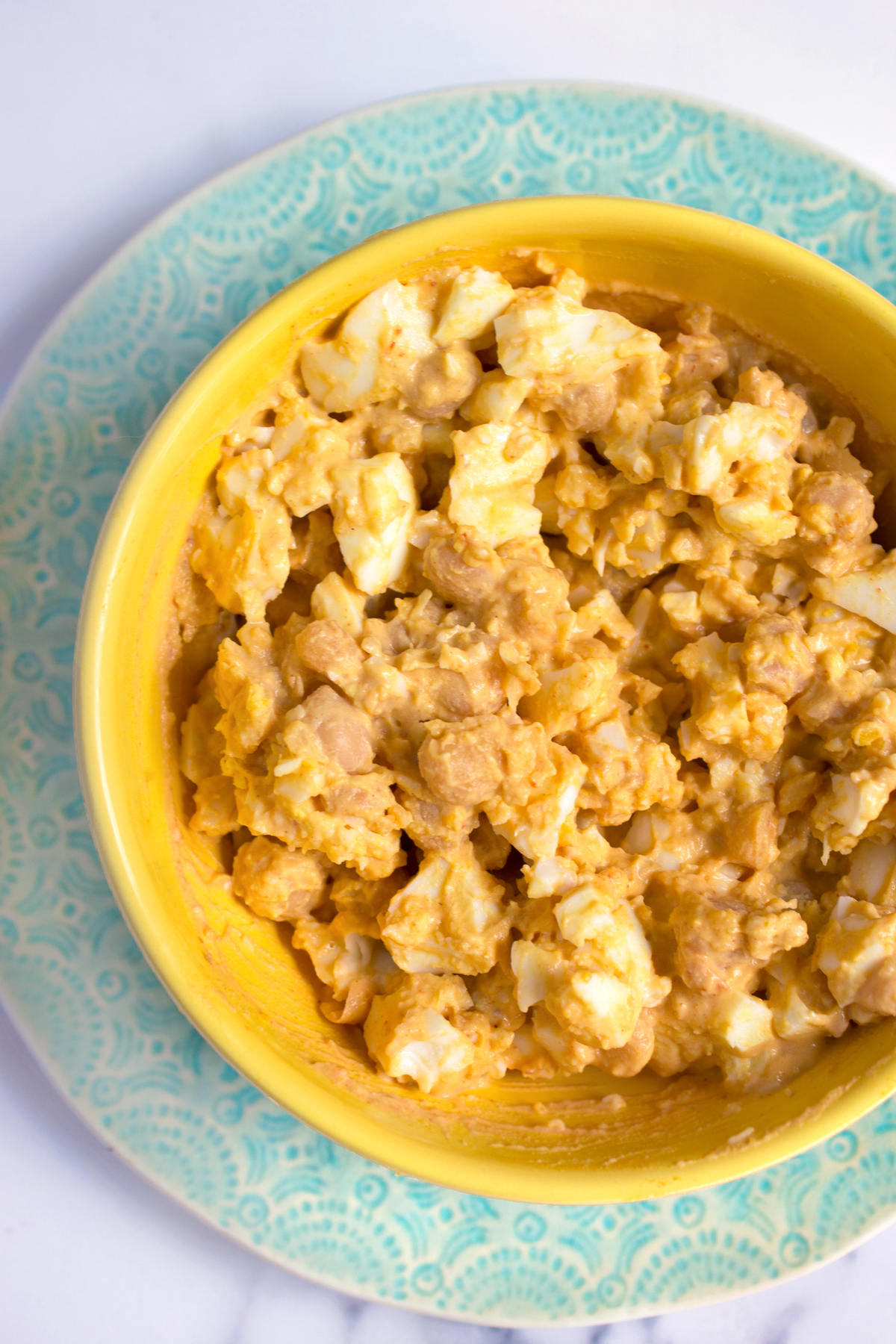 Get delicious and healthy recipes delivered to your inbox weekly! Click here to sign up for the free Making Life Sweet newsletter!
This is a sponsored post, written by me, and created in partnership with Canyon Bakehouse. All opinions expressed are straight from the heart.
Chickpea Egg Salad
Ingredients
4 eggs
cup chickpeas
1 teaspoon paprika
2 teaspoons Sriracha (or hot sauce of your choice)
1/4 cup mayo
2 tablespoons Dijon mustard
Instructions
Place eggs in a saucepan and cover with cold water. Bring water to a boil and cook for 1 minute. Cover eggs, remove from heat, and set aside for 8-10 minutes. Drain water from the pan and cover eggs with cold running water. Peel, chop and place eggs in a medium bowl.
In another medium bowl, use a fork to smash about half of the chickpeas, then add chickpeas to chopped eggs. Add remaining ingredients and gently mix together. Season with salt and pepper to taste. Use in sandwiches, salads or on top of crackers as a snack.