With two hands, I touched the wall and quickly lifted my head to look at the clock, smiling with delight over what I saw. I'd hit almost a 12-second split and had 18 more glorious seconds before I'd push off to swim my next 25-yard butterfly sprint. But this was the first of 50 laps, and I knew not all of them were going to be this easy.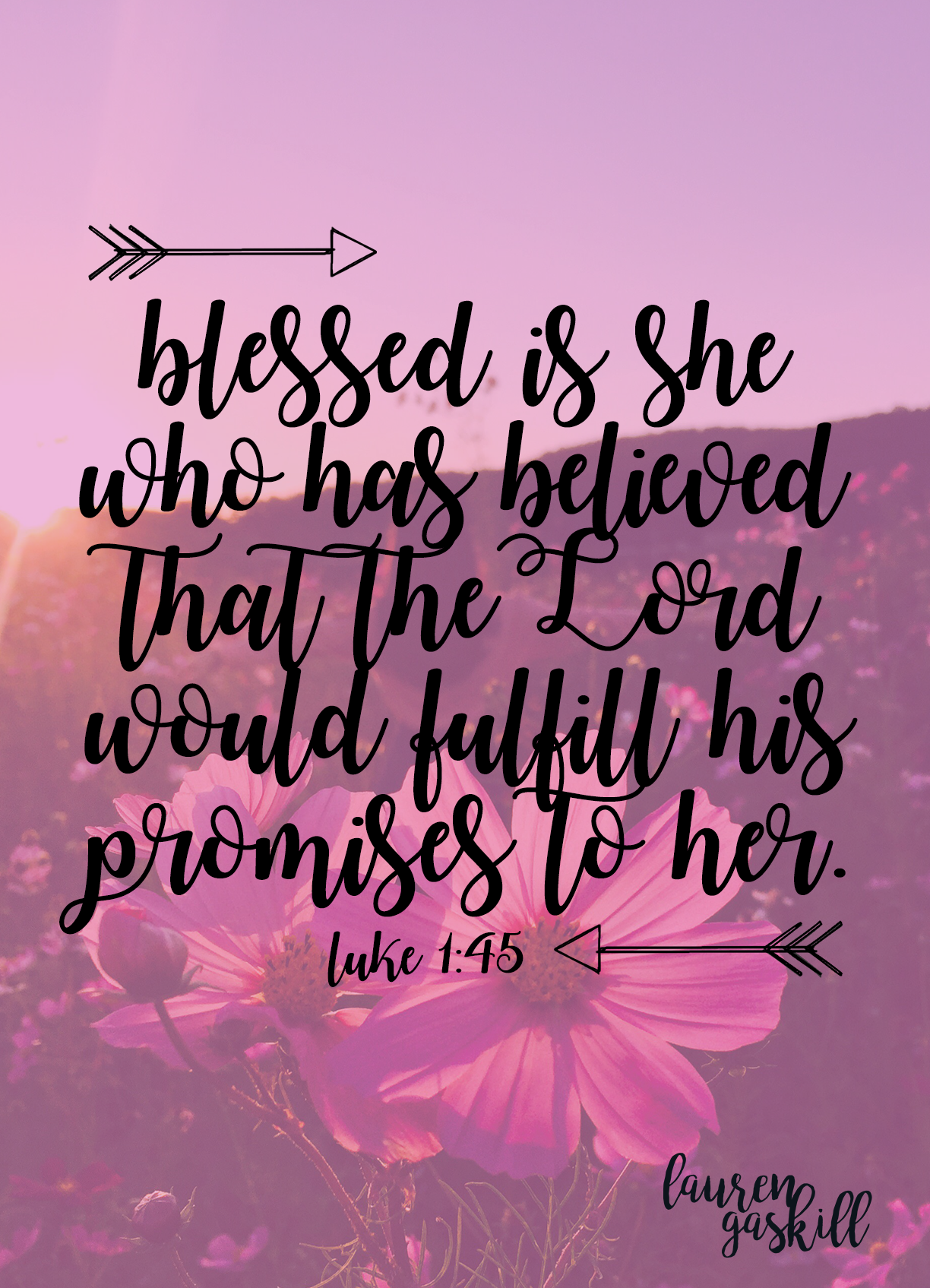 With Christmas just a few weeks away, we were at the peak of high school season training. If you've ever known a swimmer, you know that this is the time practices can make someone want to hang up their cap and goggles for good.
Halfway into the series of 25-yard sprints, I began to feel discouraged. Maybe I can't finish this set. Maybe I won't break that school record after all. I thought to myself. Then I looked up at the team banner hanging below the record board. It read:
Dream. Believe. Achieve.
Our coach loved these three words. So much so that he made them our team motto that year. Almost every day he reminded us that in order to achieve great things and live the kind of life you want to live, you have to first dream and believe.
We can't get to where we want to be — or be who we were created to be — if at first we don't believe.
There was a time in my life when I didn't believe God's word for my life. I believed in God, I just didn't believe what God had to say about me.
He said I was positively lovely — more precious than rubies (Proverbs 3:15), adored, treasured and worth dying for. I said I was positively horrible — too broken to fix, not good enough, pathetic and helpless.
He said He had a beautiful plan for my life (Jeremiah 29:11). I said my life was destined to be miserable.
He said I didn't have to worry about a single thing (Philippians 4:6). I said that worrying was my middle name.
You can imagine I wasn't the most positive person to be around in this particular season of life. But that all changed the day I finally chose to believe God's word for my life. Like a hurricane, His love came crashing into me one day, and suddenly I realized that I could believe God because He was good. Not only was He good but in 1 John I saw that He was love. This changed everything for me.
So we have come to know and to believe the love that God has for us. God is love, and whoever abides in love abides in God, and God abides in him.             -1 John 4:16 ESV
I learned that I could also believe God because His Word said I could believe Him. Luke 1:37 tells us that no word from God will ever fail.
Suddenly I saw myself through His eyes. I saw that He really did love me — flaws and all. And for the first time, my soul felt like it could fly.
It was like going from living a black and white life to living a life in technicolor. Believing God brought color and new life into my world.
On Oct. 4, 2016, I drove to Missouri to attend the Designed for Life (DFL) Conference after receiving an invitation from the conference's founder, Debbie Lindell. The conference has a different theme every year, and the 2016 theme, She Believes, felt like it was created just for me.
There is power in believing God. There is blessing in believing God. In Luke 1:45 we are told that "blessed is she who has believed that the Lord would fulfill his promises to her." In Mark 9:23 we learn "everything is possible for one who believes." Believing changes everything.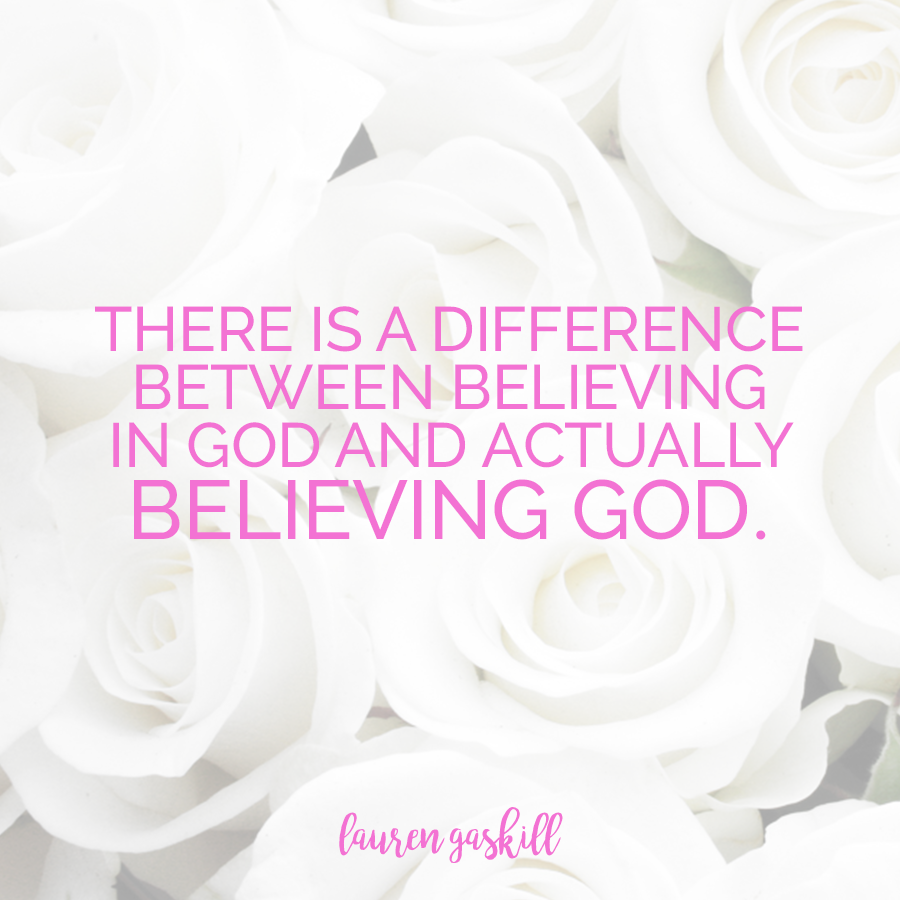 The second I chose to believe I could finish that grueling swim set, I knew deep down that I was going to finish — no matter what. And with that same attitude and determination, the second I chose to believe God for my life, I knew that I was going to be alright — no matter what. Because God loved me, and because of His love and goodness I could trust Him with my life. Maybe at one point, you've had an encounter that inspired you to believe that, too.
But life gets busy, and sometimes we forget or grow weary of believing God's promises, don't we? When life gets hard, we start to think maybe His promises, goodness and blessings are reserved for other people. When we watch the news headlines reel across our screen, we figure He has bigger fish to fry.
Dear sisters, this is what I want to tell you today: Don't stop believing — not only who you are in Christ, but also who your Daddy is. God calls you by name, and He is able to do the impossible in and through you.
Once I arrived at the DFL Conference, I knew why God had wanted me to be there. He wanted me there because He wanted to strengthen my faith and confirm in my heart what He'd been asking me to believe: that He is still the God of miracles; that I will see healing manifest from all of the physical challenges I've faced; and that His timing really is perfect.
I don't know what God is asking you to believe in this season of life you're in, but I know one step is all it takes to build your faith. And you can take that one step right here, right now.
In her keynote message at the DFL Conference, Debbie Lindell talked about how to build your faith, using scripture from Luke 1:26-45. I want to share some of my notes with you from her message to encourage you today. I might have touched on some of these points earlier in this post, but it's always good to be reminded of things, I think!
Believing begins with hearing from God (v. 28)

God wants to speak to us and show us favor. He is with us.

Believing takes a step of faith.

Our questions don't mean we don't have faith. Instead, faith requires us to move beyond the questions and doubt and trust God.

Believing in God requires letting go.
Believing in God brings blessing. (v. 45)
Believing in God changes everything.
So what is God asking you to believe today? Where is He asking you to have a little more faith?
Love this blog post? Get more faith inspiration by ordering my book Into the Deep: Diving Into a Life of Courageous Faith.