As a nut and red pepper-based sauce that originated from Northeastern Spain, Romesco Sauce is excellent with just about anything — pasta, seafood, steak, chicken, pork, sandwiches, on its own, or as a dipping sauce!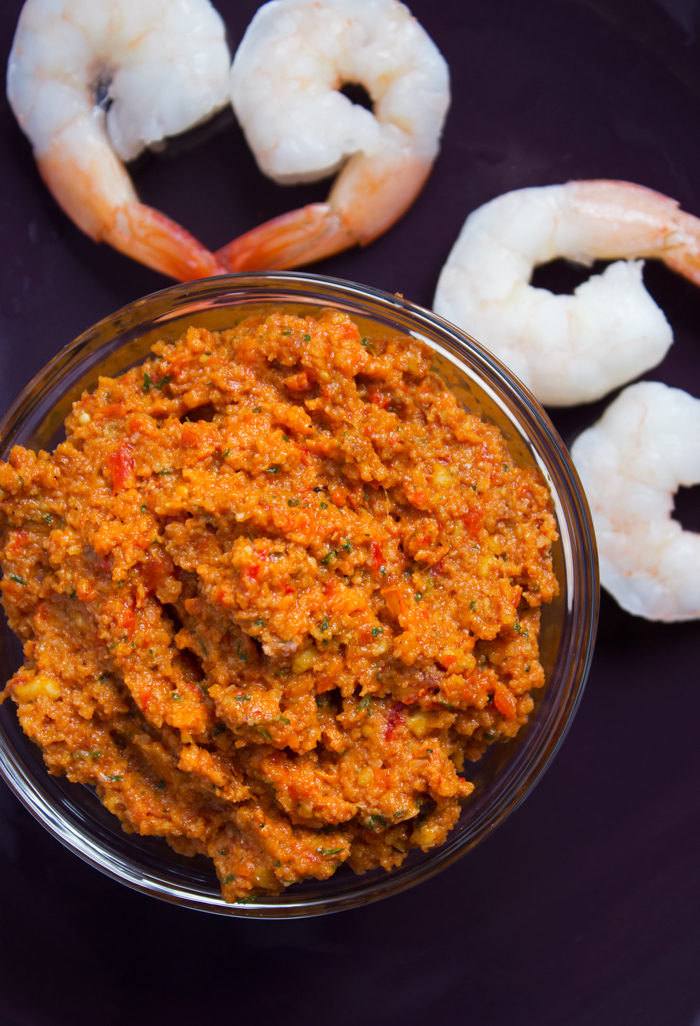 Since we're all friends here, I hope you'll understand why today's post is super short. I'm still experiencing sickness from a new health problem, and so I apologize if I come across a bit incoherent today. 😛 How was your weekend? Did you do anything fun? Even though I was couch-ridden most of the weekend, I was able to do something I barely have time to do — read and color in my coloring book for hours.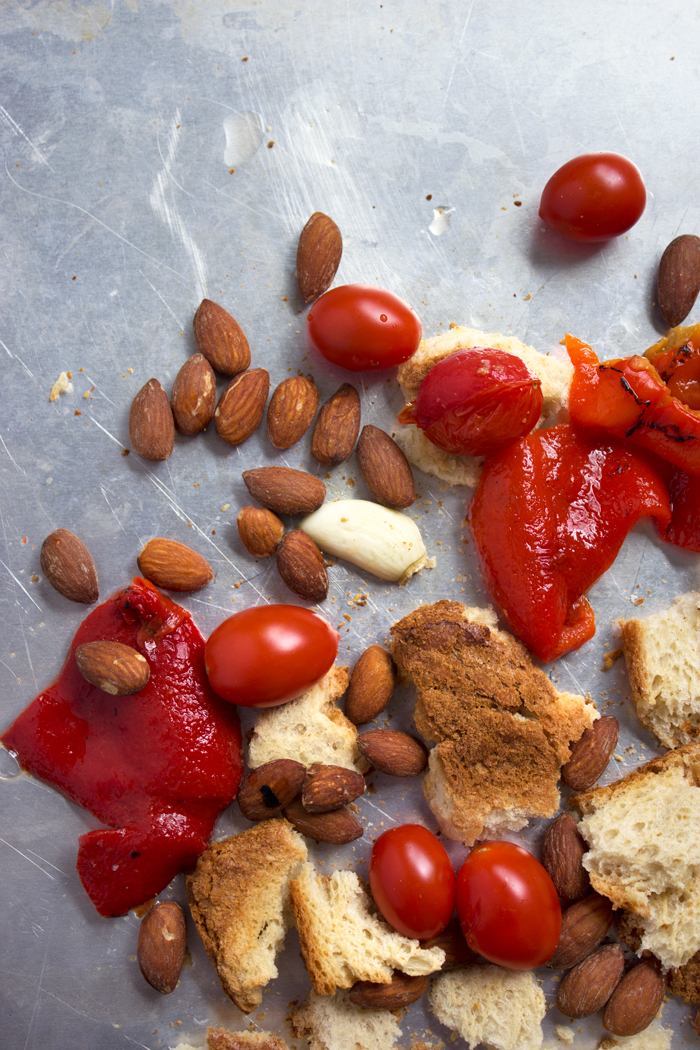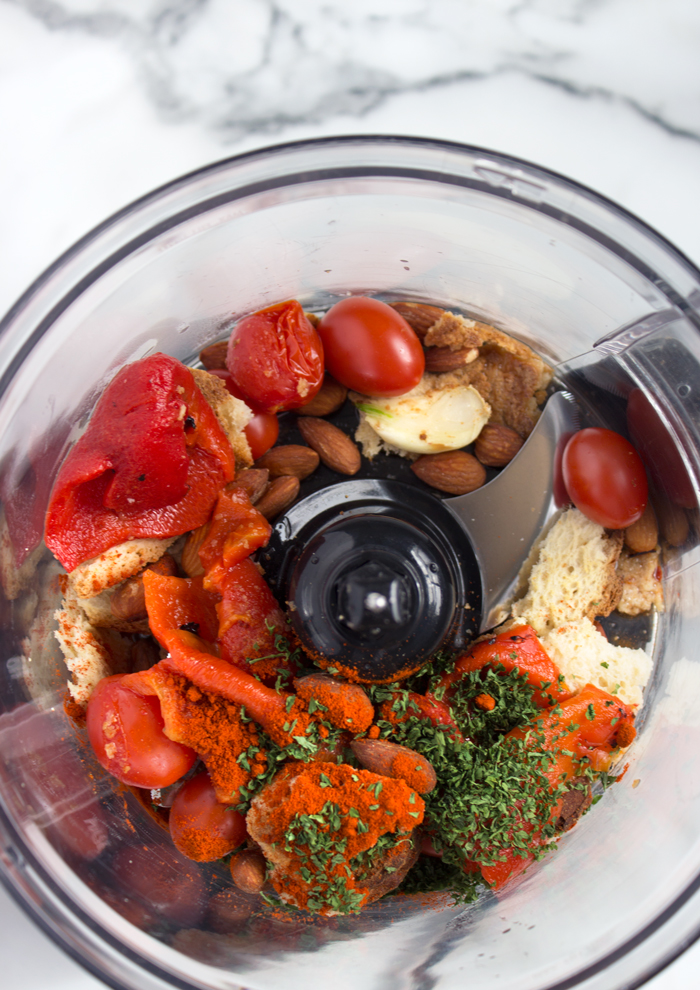 Can I just say that I was using coloring books as an adult before it was a trend? I vividly remember during my freshman year of college, my roommate Kasia and I actually made a special trip to Walmart (we didn't have cars so we had to use Muncie, Ind.'s lovely public transportation system) so we could buy Hello Kitty coloring books. At the time Barnes & Noble, Target and other retail stores didn't carry the fancy coloring books you see flying off the shelves today, so Hello Kitty was about all we had to work with.
We didn't care. We were just happy to have something to distract ourselves from homework and studying every now and then.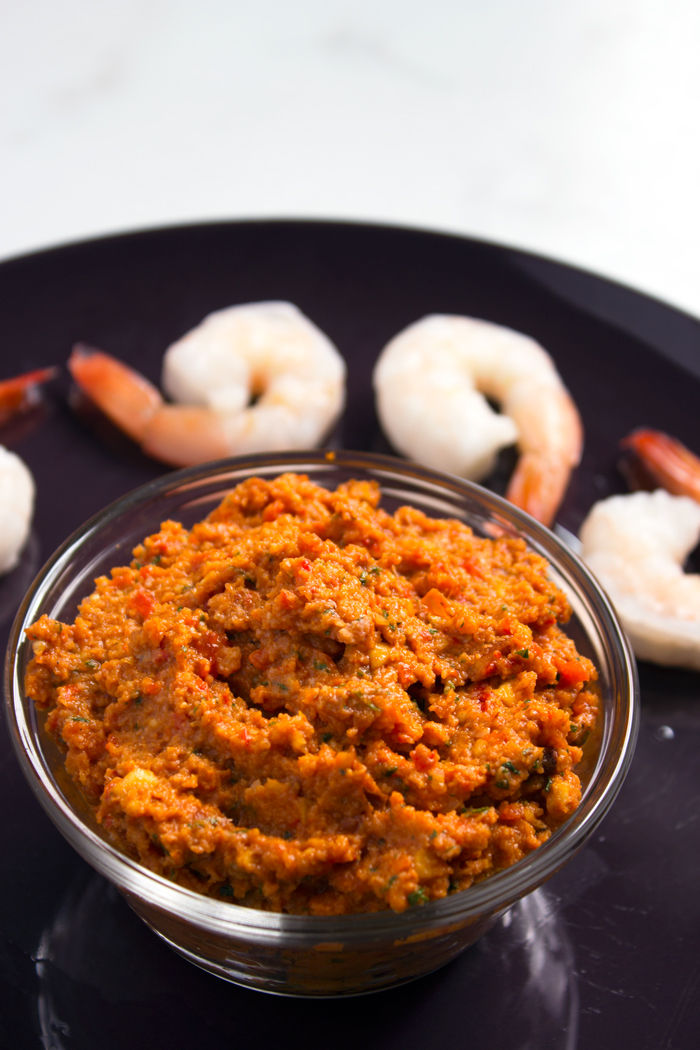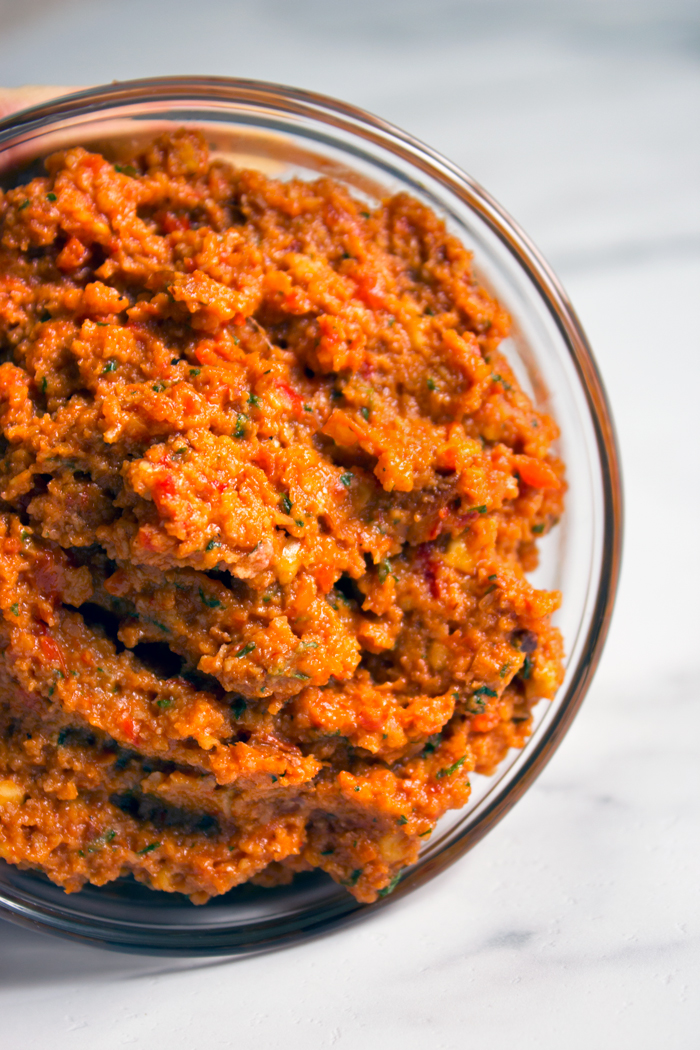 A note about this wonderfully versatile Romesco Sauce — I might even like this better than pesto. I know, totally bold statement there, but I think once you try it for yourself you'll see why I'm favoring it over it's green counterpart. What I love most about this Romesco Sauce recipe is its texture, which is made thick with the addition of toasted bread. Bread + red wine vinegar + almonds + smoked paprika + tomato + roasted pepper goodness all in one sauce? Hold me.
This is a sponsored post, written by me, and created in partnership with Canyon Bakehouse. All opinions expressed are straight from the heart.
Get recipes and faith inspiration delivered to your inbox weekly! Click here to sign up for the free Making Life Sweet newsletter!
Romesco Sauce
Ingredients
1 cup cherry tomatoes
1 garlic clove, peeled and halved
2 slices Canyon Bakehouse bread (Moutain White or 7-Grain), torn into pieces
1/4 cup whole roasted almonds
1 jar roasted red peppers
2 tablespoons red wine vinegar
1/4 cup olive oil
1 teaspoon smoked paprika
2 teaspoons parsley
Sea salt and freshly ground black pepper to taste
Instructions
Preheat oven to 400˚ F and place cherry tomatoes, garlic clove and bread pieces on a baking sheet. Roast until bread is slightly toasted and tomatoes are slightly blistered, about 7-10 minutes.
Place the roasted ingredients and almonds into a food processor and pulse until coarsely chopped. Add 2 roasted red peppers and ¼ cup liquid from the jar, along with remaining ingredients and pulse until combined and somewhat smooth (has a pesto-like consistency).
[i]Serving suggestions:[/i] Romesco Sauce is excellent with just about anything — pasta, seafood, steak, chicken, pork, sandwiches, on its own, or as a dipping sauce!