This Spanish-style Roasted Peach and Tomato Gazpacho is made from tomatoes and other vegetables and traditionally served cold. Ole!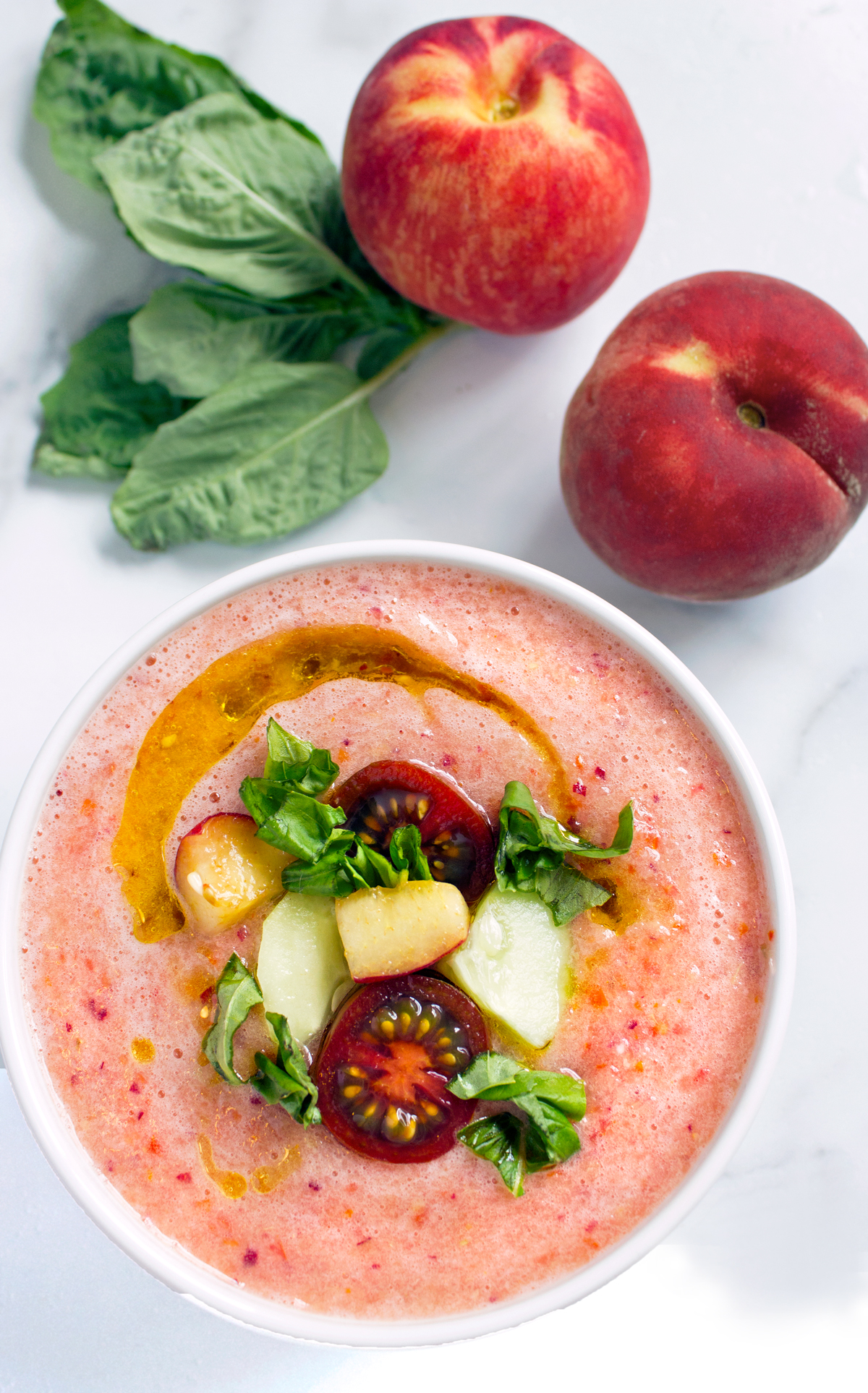 Happy Cinco de Mayo, friends! May the fourth be with you has come and gone, and it's time to celebrate tacos, guacamole, chips, salsa, this gazpacho and all of the other wonderful things that the Spanish culture brings this world.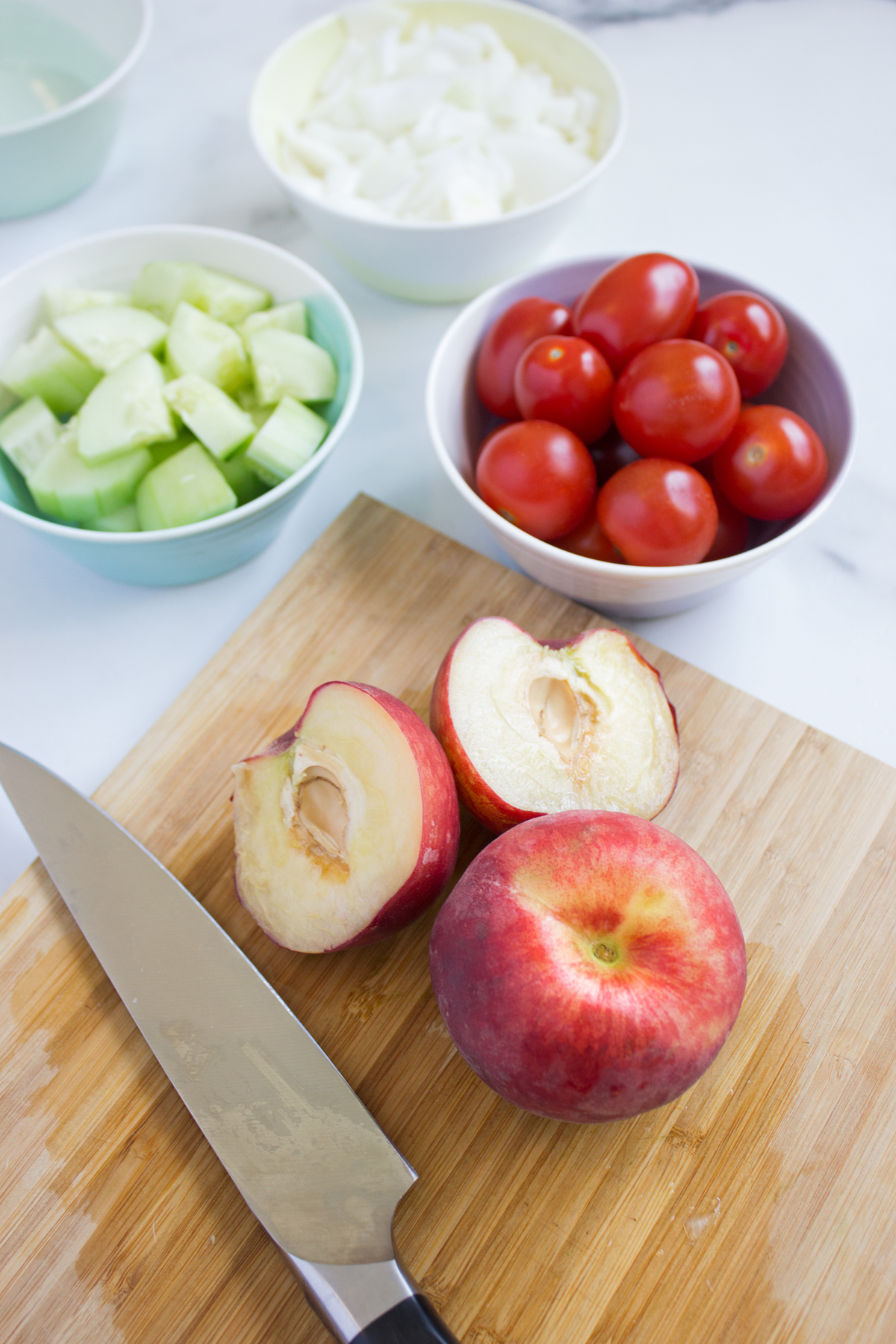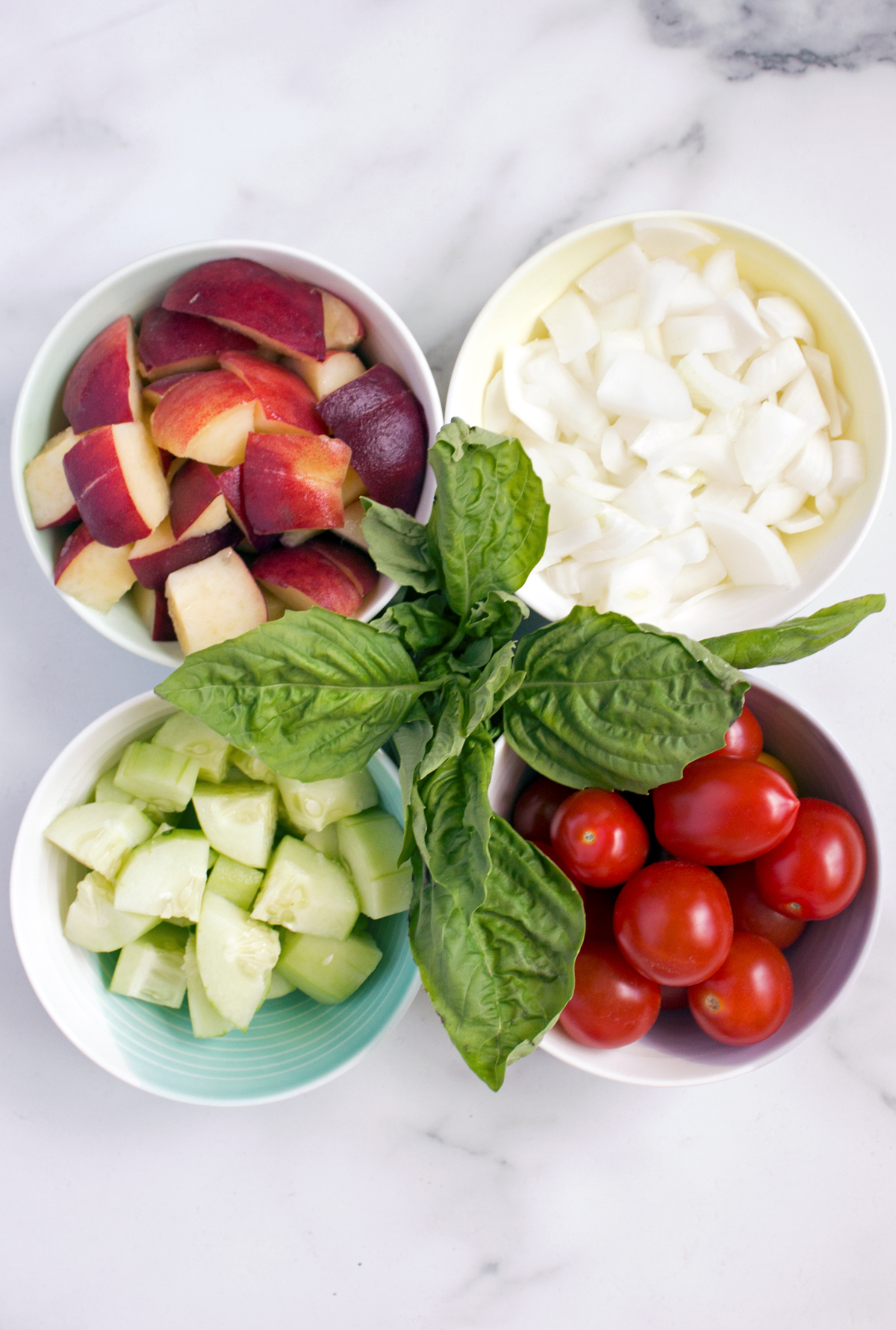 I hope you don't mind me for keeping today's post short. I am currently prepping for our work's Cinco de Mayo party (I volunteered to put it on … don't know what I was thinking!) and between stuffing the piñata and making the sangria I have so much to do!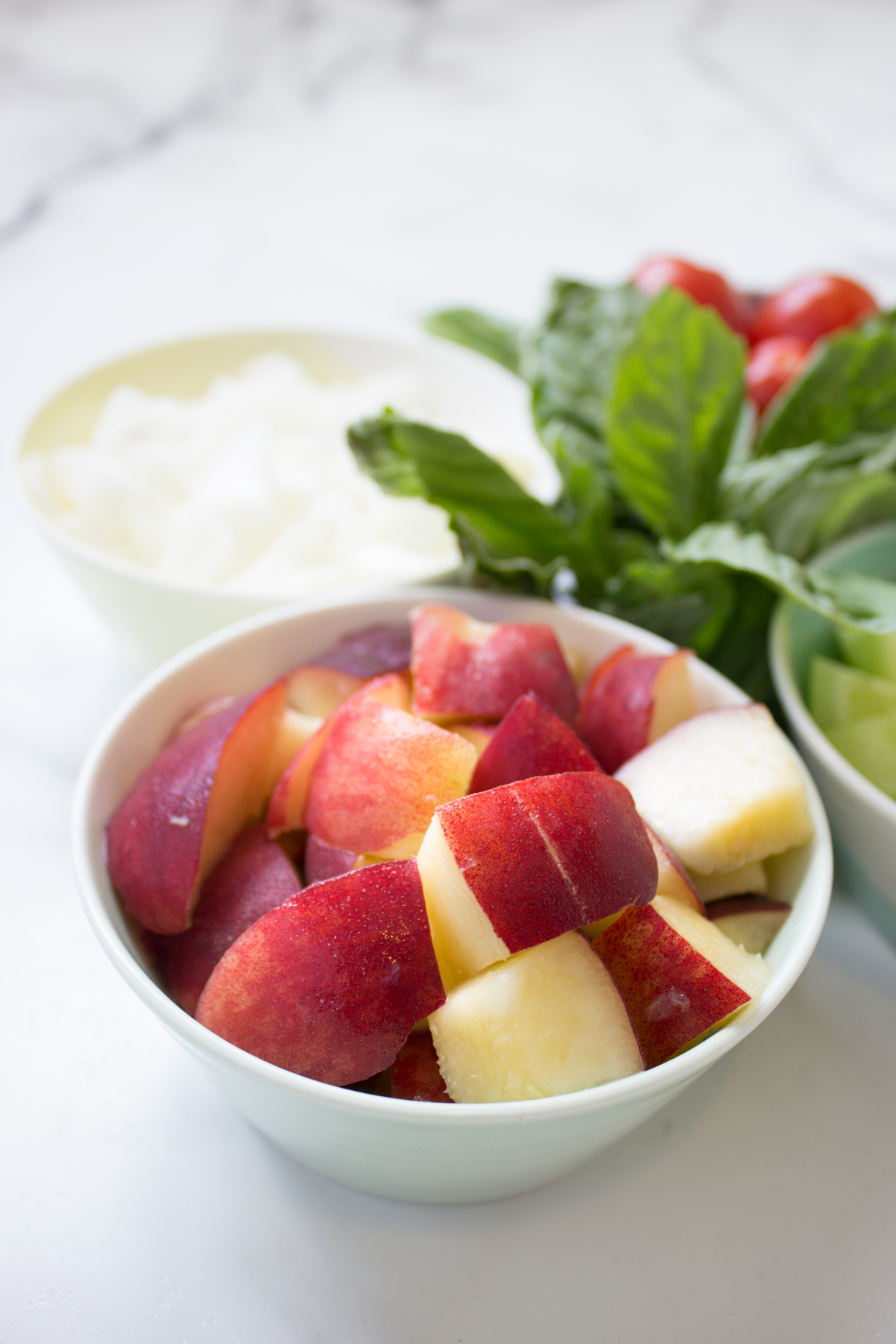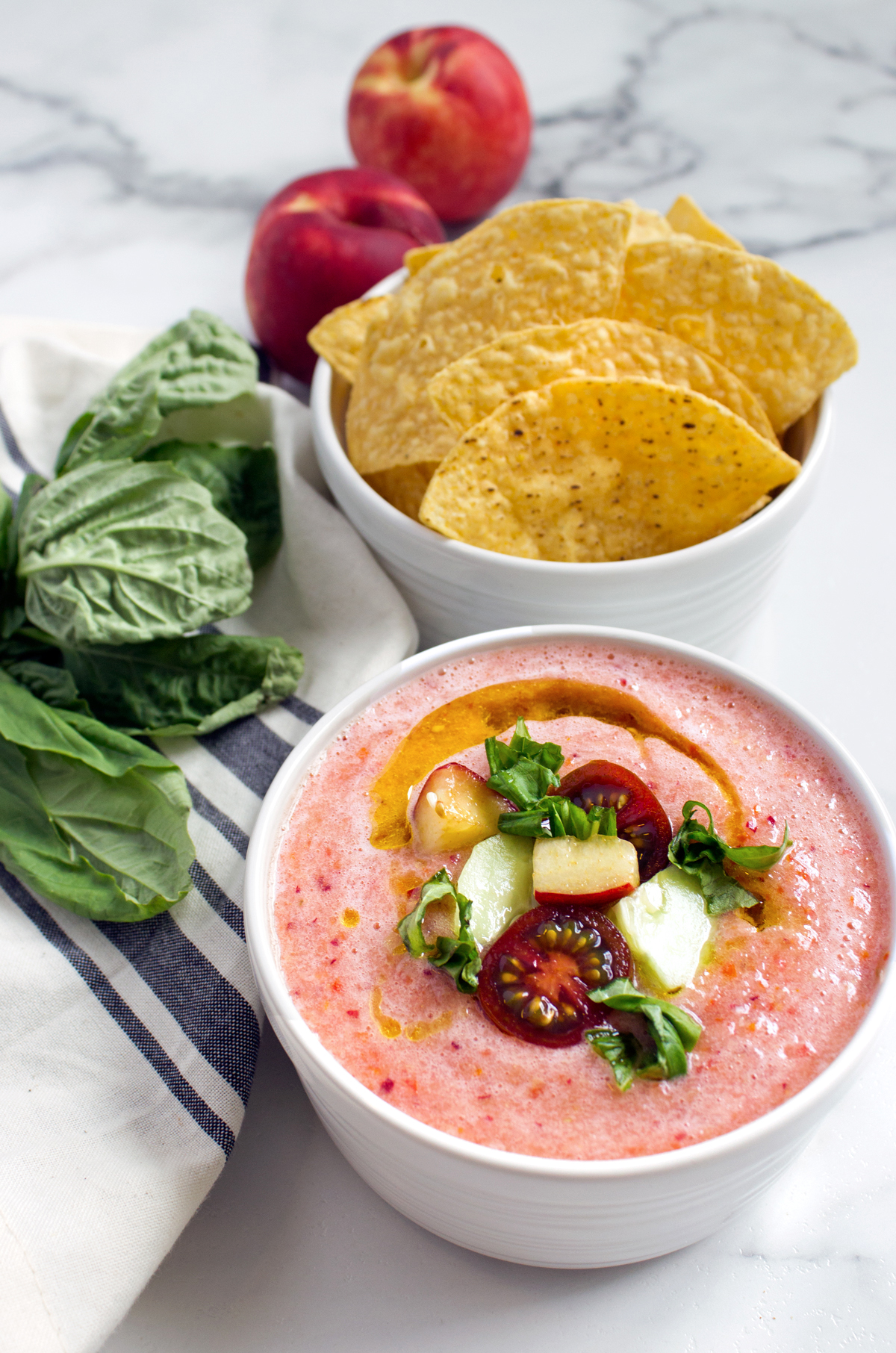 How are you planning to celebrate Cinco de Mayo this year? Might I suggest, if you don't already have plans, making yourself a batch of this colorful roasted peach and tomato gazpacho? If you've never heard of or had gazpacho before, you're in for a real treat. This flavorful, summery soup is served chilled and 100% refreshing. It's like a smoothie, only in soup form and with a kick of savory.
With tangy roasted peaches, cool cucumbers, and fresh cherry tomatoes, this soup is the perfect start to any fiesta — no matter what day or month it is!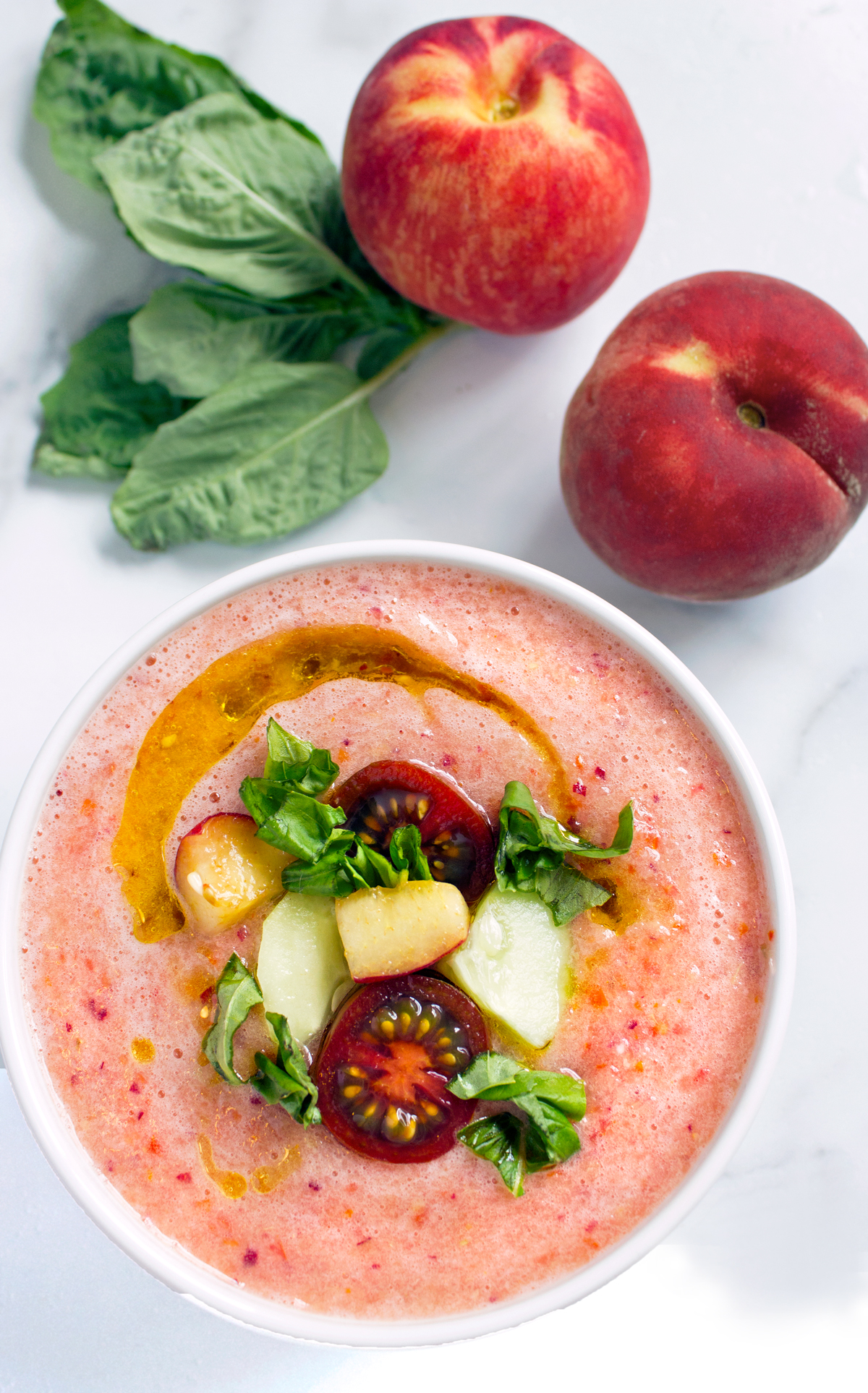 Roasted Peach and Tomato Gazpacho
Ingredients
4 large peaches, halved
1 ¾ cups cherry tomatoes
1 cucumber, chopped
½ sweet onion, chopped
3 tablespoons apple cider vinegar[br][br]
[b]For garnish:[/b]
Olive oil
Fresh basil
Additional chopped peaches, tomatoes and cucumber
Instructions
Preheat oven to 350° F. Place the tomato and peach halves on a baking sheet and roast until slightly tender, about 10 minutes.
Combine all of the ingredients into a food processor or blender and blend until smooth. Place mixture in the fridge and let cool before serving. You can also eat gazpacho warm, but traditionally it is served chilled. It's totally up to you!
Ladle gazpacho into bowl and drizzle with olive oil. Top with basil and additional chopped cucumbers, tomatoes and peaches if desired.