Part of today's blog appeared in a Facebook post I wrote last month. Because so many readers responded to the post, I decided to expand it into a bigger writing piece. I hope you enjoy it!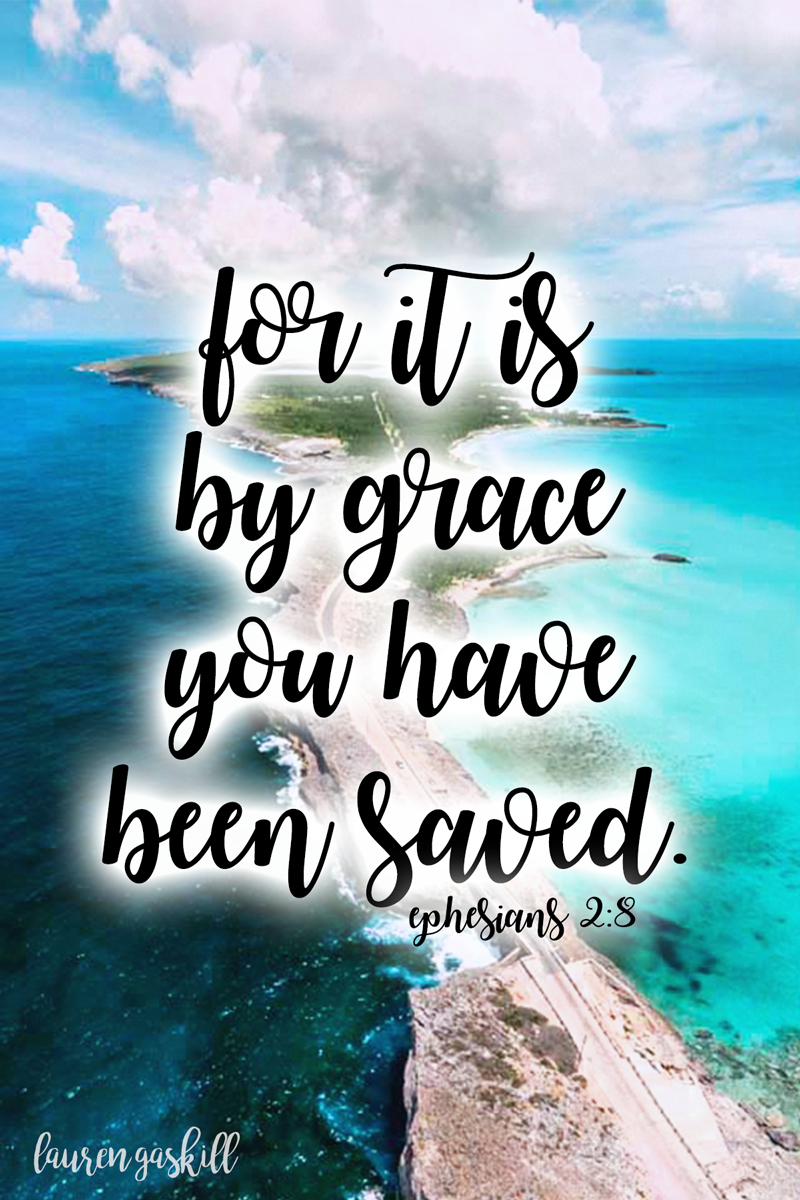 I bolted out of our vacation rental car and marveled at the cliff, eyes wide and mouth open in amazement. We'd made it. Finally, we'd found the spot I'd been dying to see since we arrived on Eleuthera: The Glass Window Bridge.
A few other tourists were blocking the bridge's information center, but that didn't bother me. I had bigger fish to fry. I looked back at my husband's family and waved them on.
"I'm climbing this thing," I told them. "Who's with me?"
If you've been to the Caribbean or a tropical climate, chances are you've encountered lava rock at some point. While it's beautiful to look at, it's not as attractive for hiking. Even as a 20-year-old, the short climb was difficult for me. (This is mostly because I am accident prone, but also because I was wearing flip flops!)
By the time we reached the top, however, none of the mattered. All I could think about was the indescribable view surrounding me on all sides. One look to the left revealed the dark and haunting waters of the Atlantic Ocean. One look to the right, however, and the only thing I could see in front of me were the crystal blue waters of the Caribbean Sea. The scene took my breath away.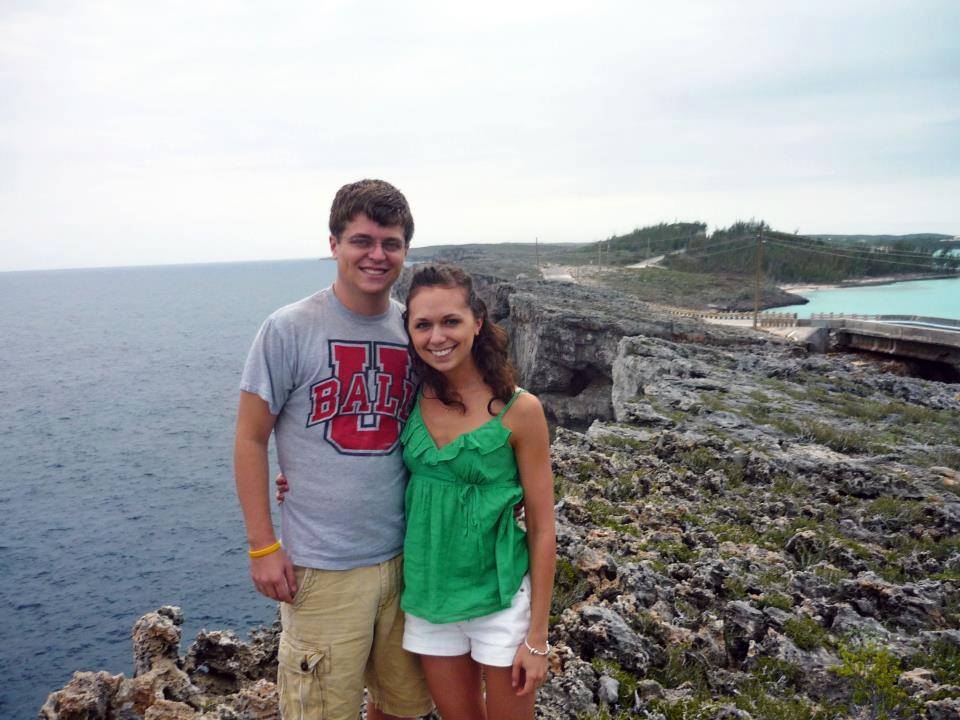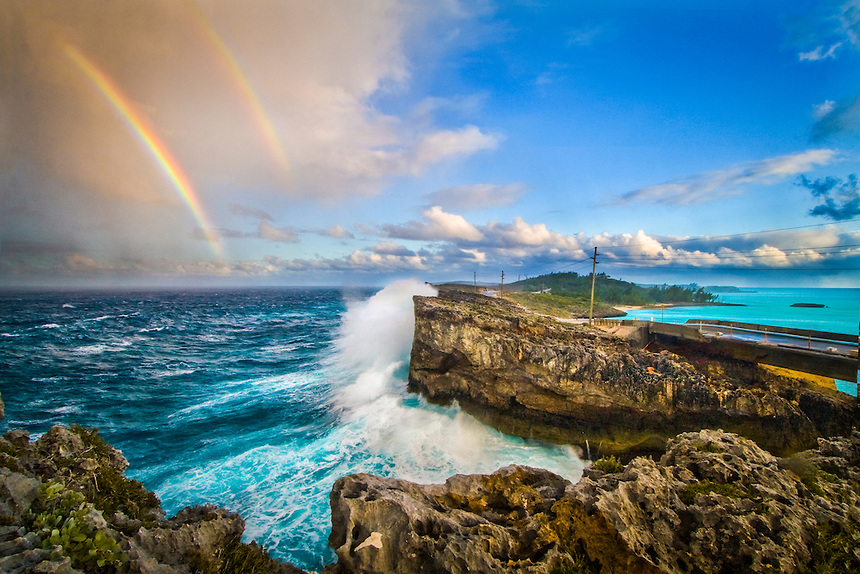 It's been four years since I stood on top of that cliff, but when the photo popped up in my "Facebook Memories" a few weeks ago, a part of me felt like I'd never left.
You see, this hike meant more to me than simply seeing two seas at once. God met me on the cliff that day, and He spoke to me in a way so deep, I'll never forget.
"See the waters there, Lauren? See how they change from dark to light in an instant?" He whispered to me. "That's what I did for you the moment you finally let me in. I rescued you from the darkness and brought you into the light."
I love how personal our God is, and I still get chills remembering the encounter I had with Him at the Glass Window Bridge. And while I know I can't necessarily recreate encounters like this every day, here's what that experience made me realize: it's good and it's important to rest in the wonder of God's redeeming grace.
Sweet friends, God wants to be our rescuer, redeemer and restorer for all of our days … but we have to be willing to let Him in. We have to be willing to bring our junk to Him and surrender to His healing process every morning before we get out of bed. And we have to allow ourselves to rest in His oceans of grace.
Ephesians 2:8 tells us, "for it is by grace you have been saved, through faith — and this is not from yourselves, it is the gift of God."
For years, I walked around with closed fists. I knew I needed rescuing, but I wouldn't allow myself to be rescued. I was always on the defense. By His grace, one day I was finally ready to open my heart to God's love. It didn't happen overnight, but gradually, that was the start of God's redemptive work in me. And He can do the same for you today.
Wherever you are in your faith journey, today I want to invite you to dwell in the oceans of God's redeeming grace. Maybe, like me, you accepted Jesus into your heart when you were five, or maybe you're still skeptical about the whole Jesus thing. Whatever situation describes you best, God's grace is still available for the taking — right here, right now.
"The steadfast love of the LORD never ceases; his mercies never come to an end." Lamentations 3:22

And when we reflect on these truths, our hearts can't help but give thanks for all God has done. Let's thank Him for His grace today. Join me in prayer:
Gracious Lord, we are so thankful for all that you have done. To think that you would reach down from Heaven to Earth not only to be with us, but to die for us and save us … sometimes it is too much for our human minds to fathom. But we thank you for your grace. We thank you for bringing us from the darkness into the light. Keep us in the light, Father. Keep us from wandering back to our old ways. Keep our hearts grateful and pure. Today we fix our eyes on you, and we commit to dwell in the oceans of your grace so that we may remember all you have done. In Jesus' name, amen.