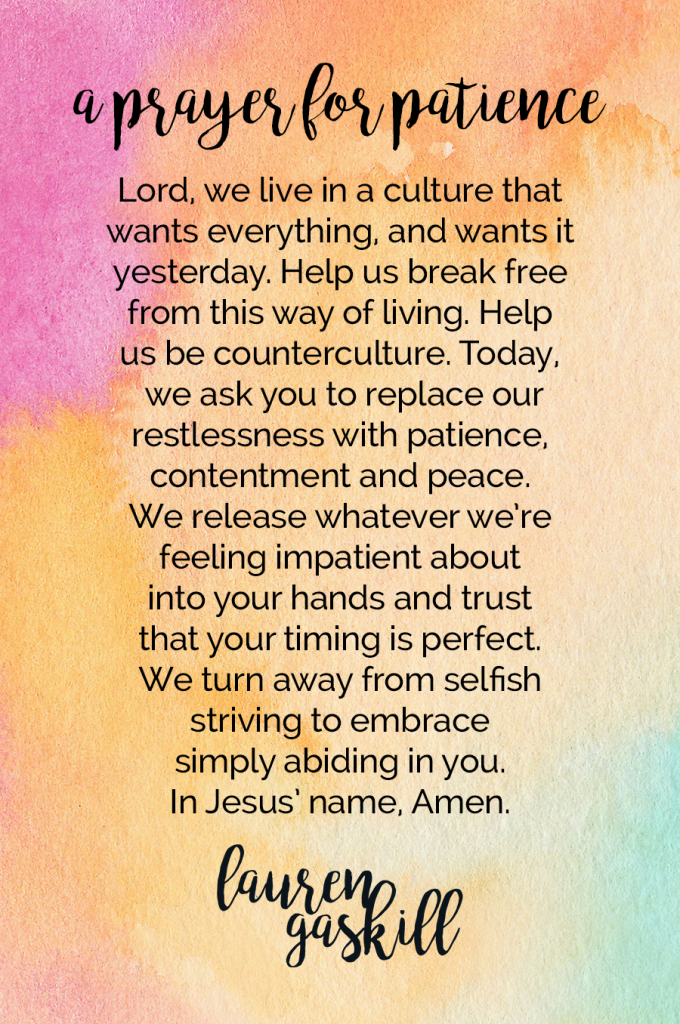 I walked into the post office expecting a long wait. That's just how post offices roll these days. But when I saw 10 people already in line and only one clerk at the counter, I knew it was going to be an even longer-than-usual wait. Luckily I got there at the right time, because soon after I claimed my place in line, about six more people filed in behind me.
Within minutes, the lady behind me started tapping her foot and sighing loudly.
"You've got to be kidding me. I don't have time for this," she said while hitting a bunch of buttons on her phone.
The sympathetic part of me could feel her anxiety, because that used to be me. I used to be the girl who was always impatient. Always on the move. Always thinking about the next thing instead of thinking about the thing that's happening right here, right now. But because of His grace and mercy, God's been teaching me a few things about patience over the years, and I'm happy to say I'm not who I once was.
Now, that's not to say I completely have this patience thing figured out — because I don't. You see, patience is a weird thing. One day I can feel like I'm finally making strides toward becoming a more patient person. And the next day, it completely eludes me. Maybe you can relate.
I think part of the reason for this is that as fallen human beings, we are wired for impatience.
It's easy for us to get carried away with to-do lists and obligations. What's hard is learning to surrender our time to whatever God has for us each and every day. Even if what He has for us is waiting 30 minutes in line at the post office. He's the one in control of our days after all.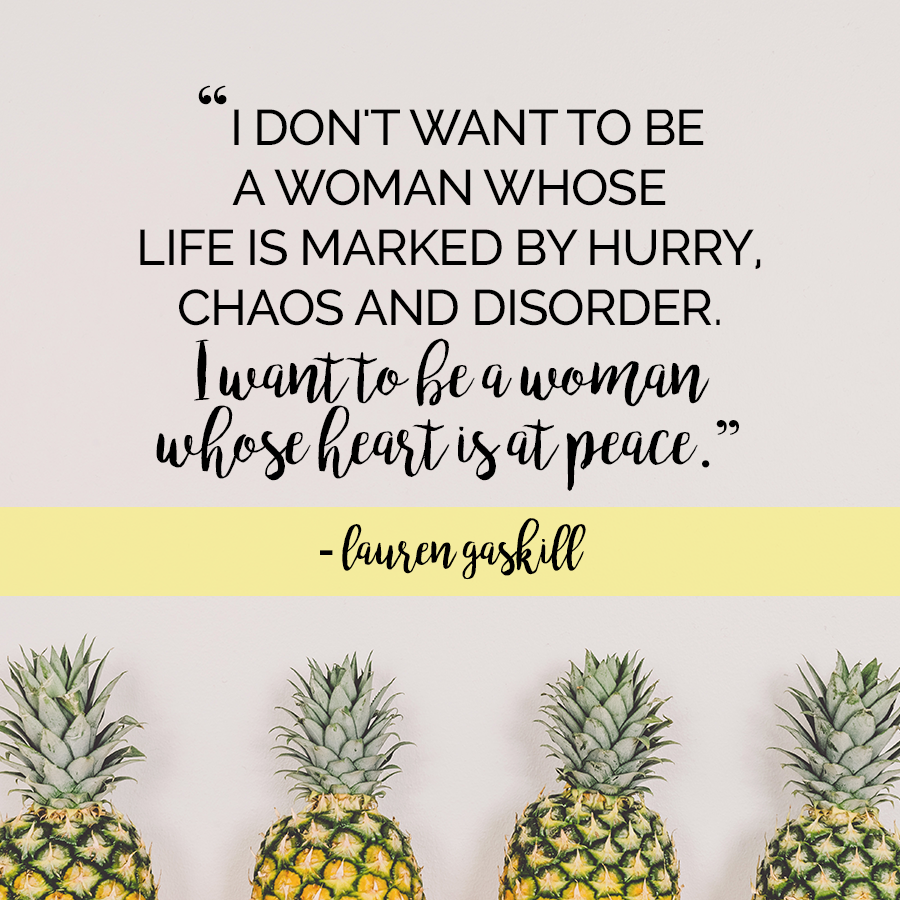 Proverbs 16:9 tells us that in our hearts, man has an innate desire to plan the course of their days, but it's the LORD who establishes their steps.
We have to learn to be OK with waiting. We have to learn to be at peace with not knowing what's around the corner. And that takes time, and oftentimes a lot of prayer.
I don't know about you, but I don't want to be a woman whose life is marked by hurry, chaos and disorder. I want to be a woman whose heart is at peace.
I want to be a woman who is patient and kind in all situations. But I can't do it on my own. I need God's help.
As you've been reading this post, if you're nodding your head in agreement, I want to invite you into to step into that place of patience with me. Invite God to breathe patience into your heart by praying this prayer:
Lord, we live in a culture that wants everything, and wants it yesterday. Help us break free from this way of living. Help us be counterculture. Today, we ask you to replace our restlessness with patience, contentment and peace. We release whatever we're feeling impatient about into your hands and trust that your timing is perfect. We turn away from selfish striving to embrace simply abiding in you. In Jesus' name, Amen.
Get inspiration delivered to your inbox weekly! Click here to sign up for my free email newsletter!