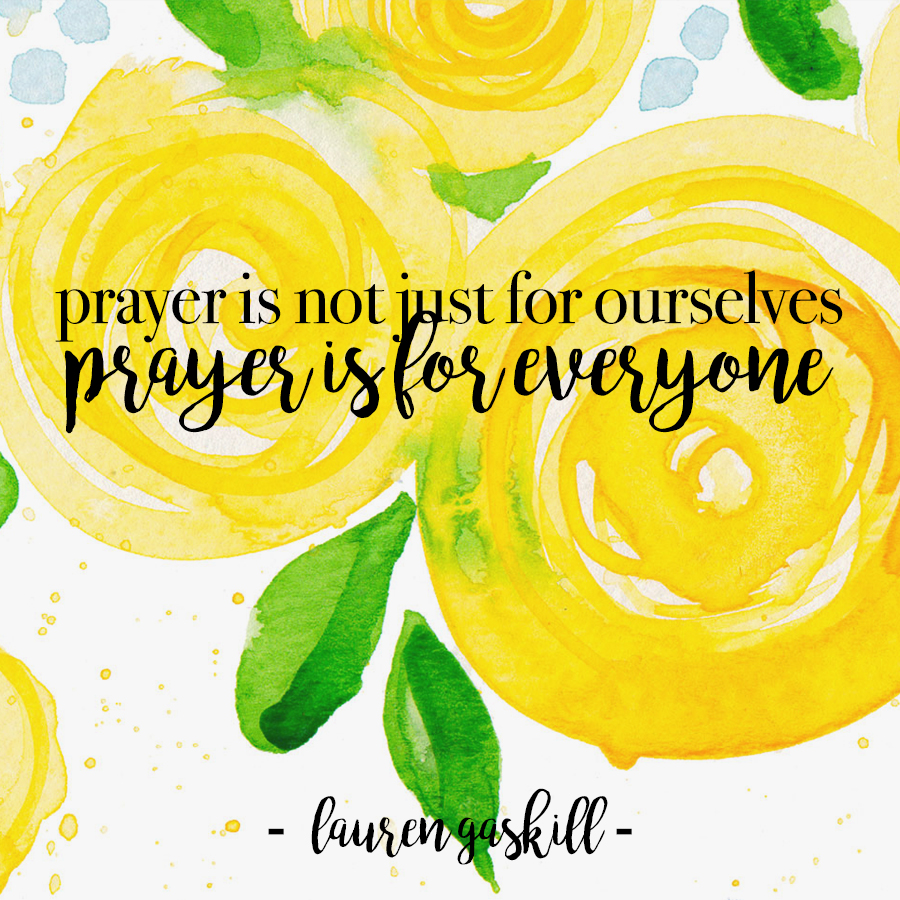 This weekend my husband took an impromptu roadtrip with one of his friends to Tennessee, so that meant you know what: Lots of God time, girltalk, playing with the puppy, Netflix, chocolate, ice cream and a few glasses of wine here and there. I missed my man like crazy, but I also got to relax and spend a few days doing absolutely nothing. It was glorious.
During my moments with God and in His word I spent nearly an hour in Romans, focusing particularly on Romans 1. It's a passage I've read a thousand times, but for some reason, this time I got stuck on Romans 1:9. Paul writes: "God knows how often I pray for you. Day and night I bring you and your needs in prayer to God, whom I serve with all my heart by spreading the Good News about his Son."
I know God uses people and life events to speak to us, but I find that more often than not if I want to hear directly from the Lord, it's best to open my Bible. When I think about spending time in God's word this way, it never feels like a chore or something to check off a daily to-do list. Because I know that each day spent in scripture is a day to receive fresh perspective and truth from my Father.
The way Paul writes about prayer in Romans 1:9 is so beautiful to me. As I read the verse over and over again I could almost hear him speaking the words, "Day and night I bring your needs in prayer to God." Day and night. Day and night. Not once and awhile. But all the time.
Can you imagine praying for others with that same kind of passion and devotion? My guess is if we are honest with ourselves, the majority of us (myself included) are more likely to pray that passionately for ourselves before we pray for others. I wonder what life would look like if instead of climbing into bed and reading off a laundry list of wants and needs to God, we placed our own stuff to the side and took a moment to lift up the needs of others first.
I know prayer is not the easiest thing for all of us, but just think: What if we prayed for others' needs before we prayed for ourselves? What if we paid more attention to the needs of the people around us?
I'm not saying we shouldn't take our needs to God or pray over our own lives. That's important. But I think what Paul is getting at here in Romans 1:9 is this: Prayer is not just for ourselves. Prayer is for everyone. To be the hands and feet of Jesus is to be a light in the darkness. To lovingly and selflessly minister to our brothers and sisters. That means we follow through when we say we are going to pray for someone. And we commit to praying faithfully and habitually. We set reminders on our phone. We write requests down on a sheet of paper. So we will not forget. So that we can go to the Father on their behalf.
This week I'm committing to praying for others for 15 minutes each day. My hope is, as I begin to make more time to pray for others, that my devotion to putting others first would continue to grow. Would you join me in this?