This blog has been compensated by Collective Bias, Inc. and its advertiser for this post. All opinions are mine alone. #MySignatureDish #CollectiveBias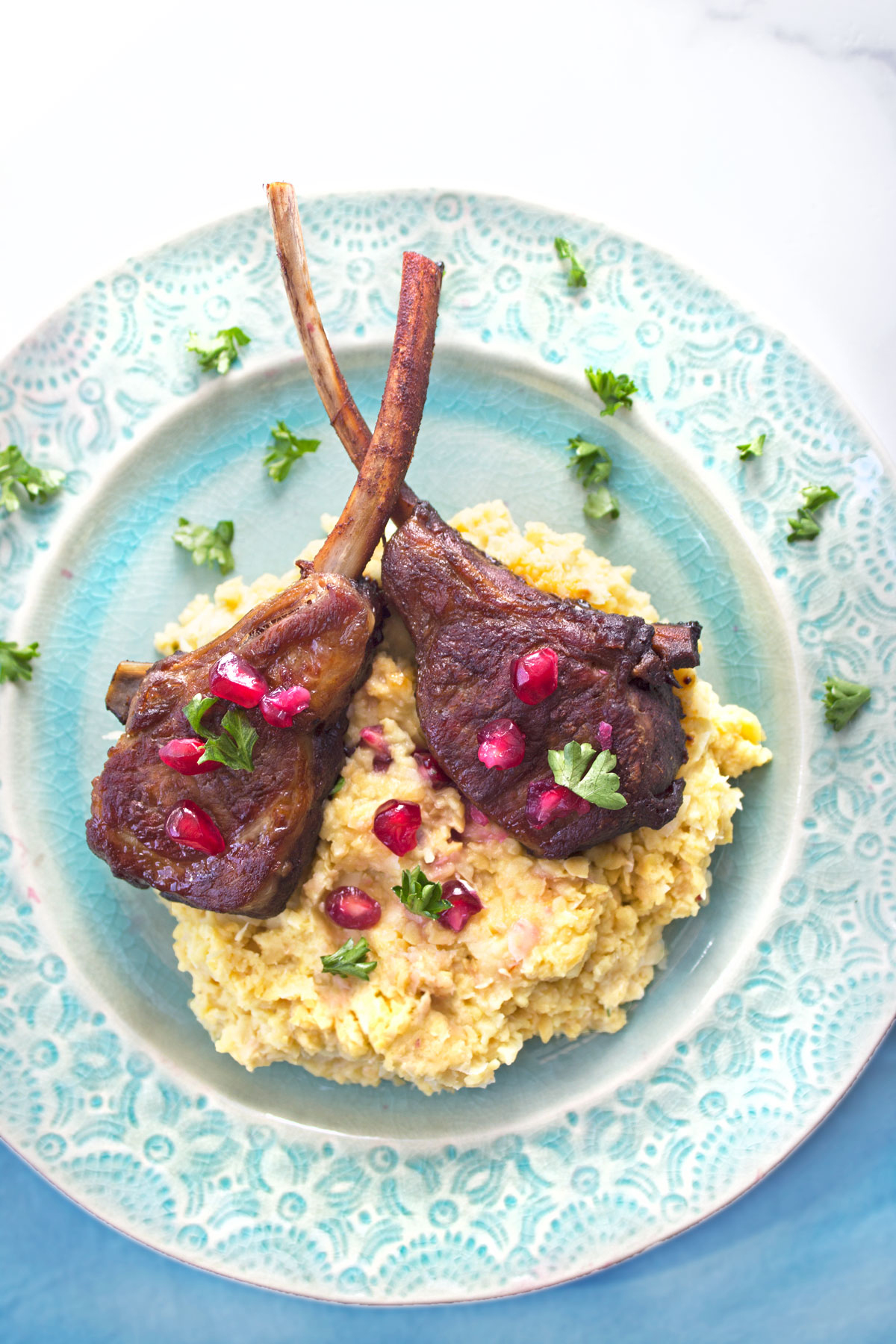 Who wants to be a better chef? And who wants to make this Pomegranate Braised Lamb with Lemony Chickpea Puree?
I hope all of you are raising your hands right now! Haha, I want to let you in on a little cooking secret today, AKA one of the best methods for cooking on the planet: braising. What is braising, you ask? Braising involves browning meat (or veggies) in oil on the stove, then cooking it in a small amount of liquid in a tightly covered pan, either on the stovetop or in the oven. The long cooking time not only gives you a deep and succulent flavor, but it also transforms meat into a delicate, fork-tender masterpiece. It's a method that, when mastered, will catapult you from being a novice to professional chef. Your guests will be speechless over what you create. (I've never made a braised dish that didn't result in speechlessness … not to boast, just sayin'! 😉
I'm going to teach you how to braise by using this Pomegranate Braised Lamb dish I created for Calphalon using their Signature™ Nonstick and Stainless Steel Dutch Oven, which can be found online and in stores at Bed Bath & Beyond. The first step to braising is to brown the meat by cooking it in oil over medium-high heat until both sides are brown.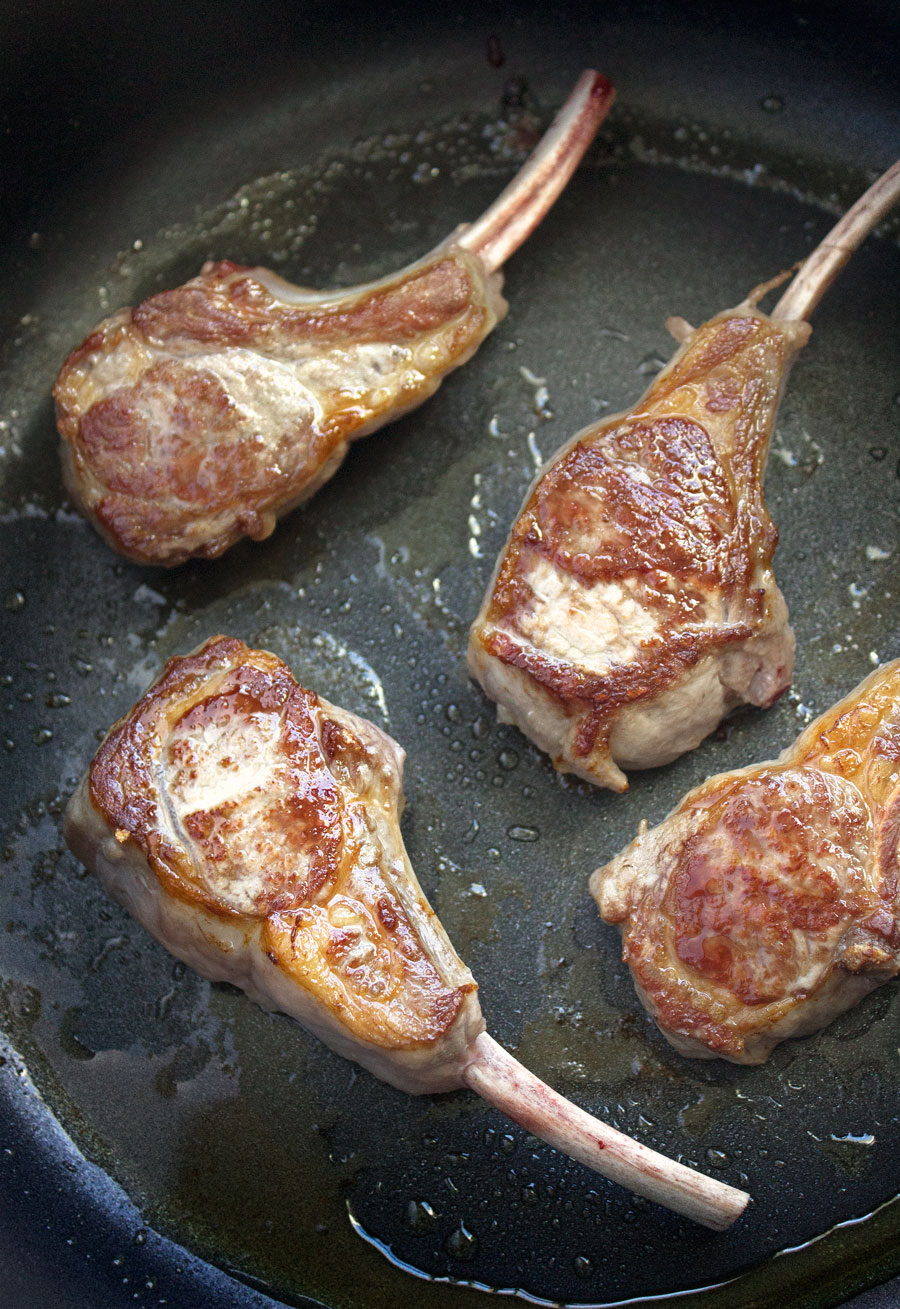 Next, remove the meat from the pot so you can start the deglazing process. Use a scraping spoon to lift up the caramelized brown bits on the bottom of the pot leftover from browning the meat. These little brown bits are flavor profile GOLD. Do not skip this step! After scraping, you can sauté some garlic, onions and spices in the pot for additional flavor, or just go straight into the liquid step. You can use just about any liquid you happen to have on hand—white or red wine, fruit juice, stock or water. After adding the liquid, let it simmer for a few minutes to get the flavor going.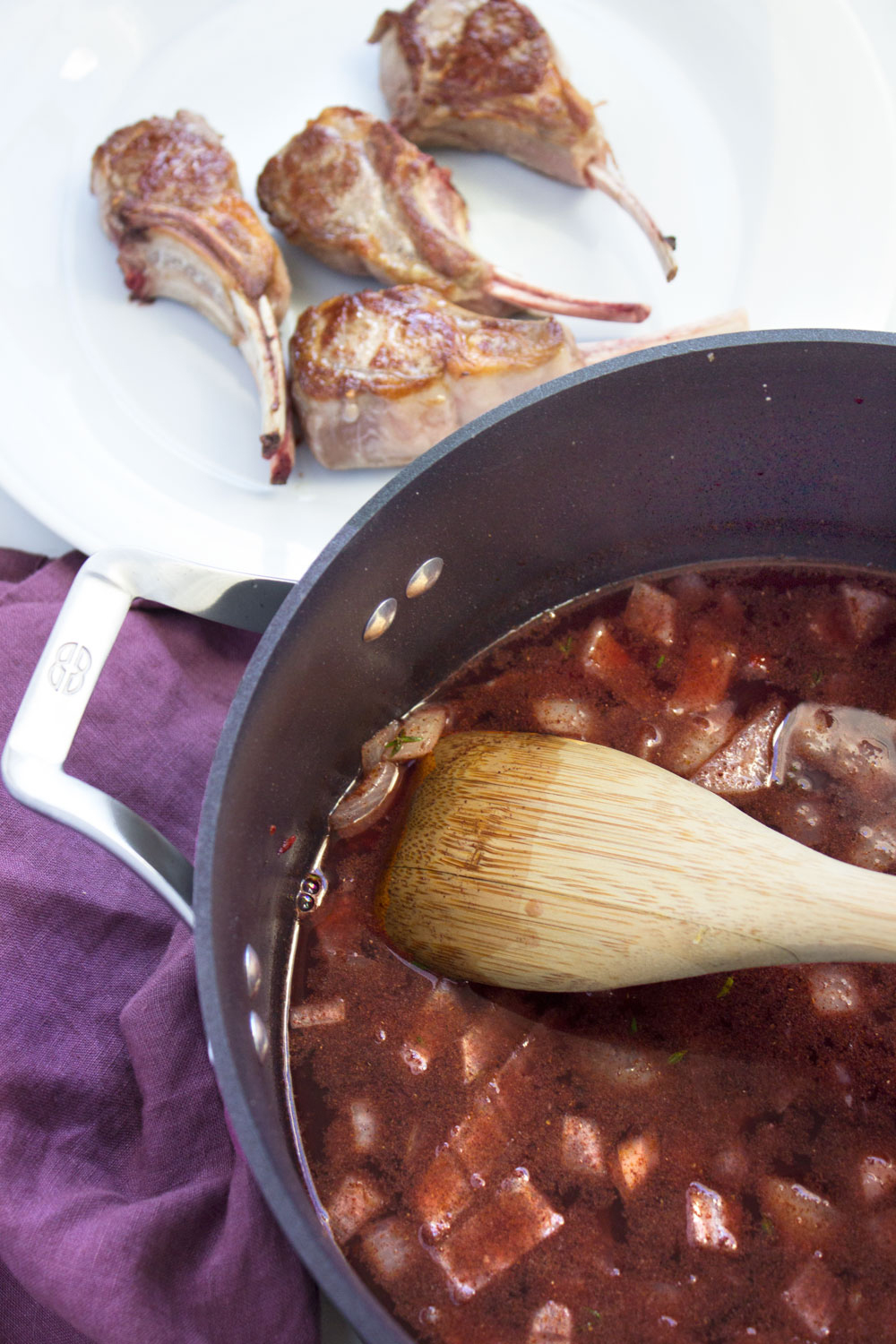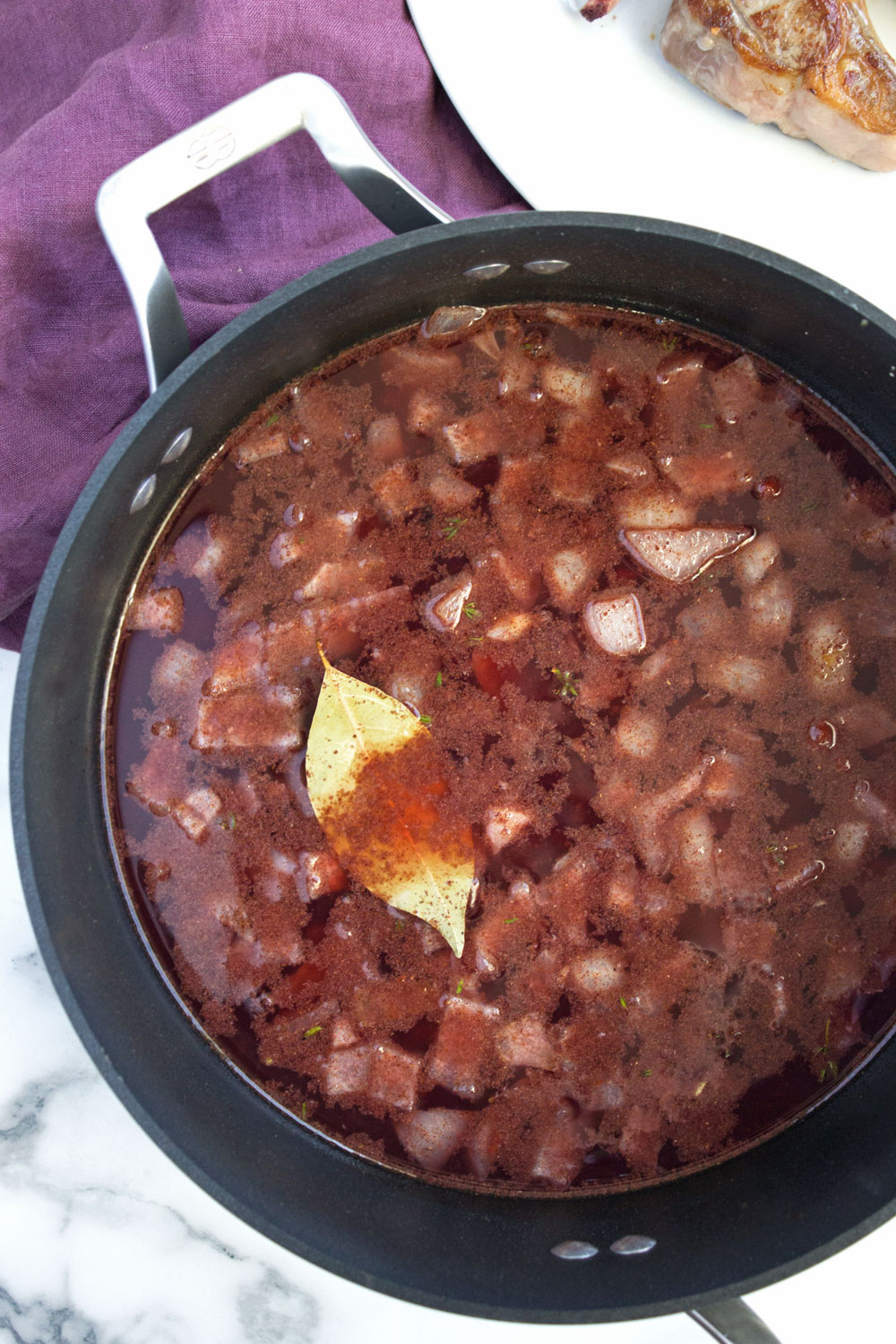 You're almost done! Here's your last step: Return the meat to the pan, cover and place in the oven to cook for a few hours until fork tender. Amazing right?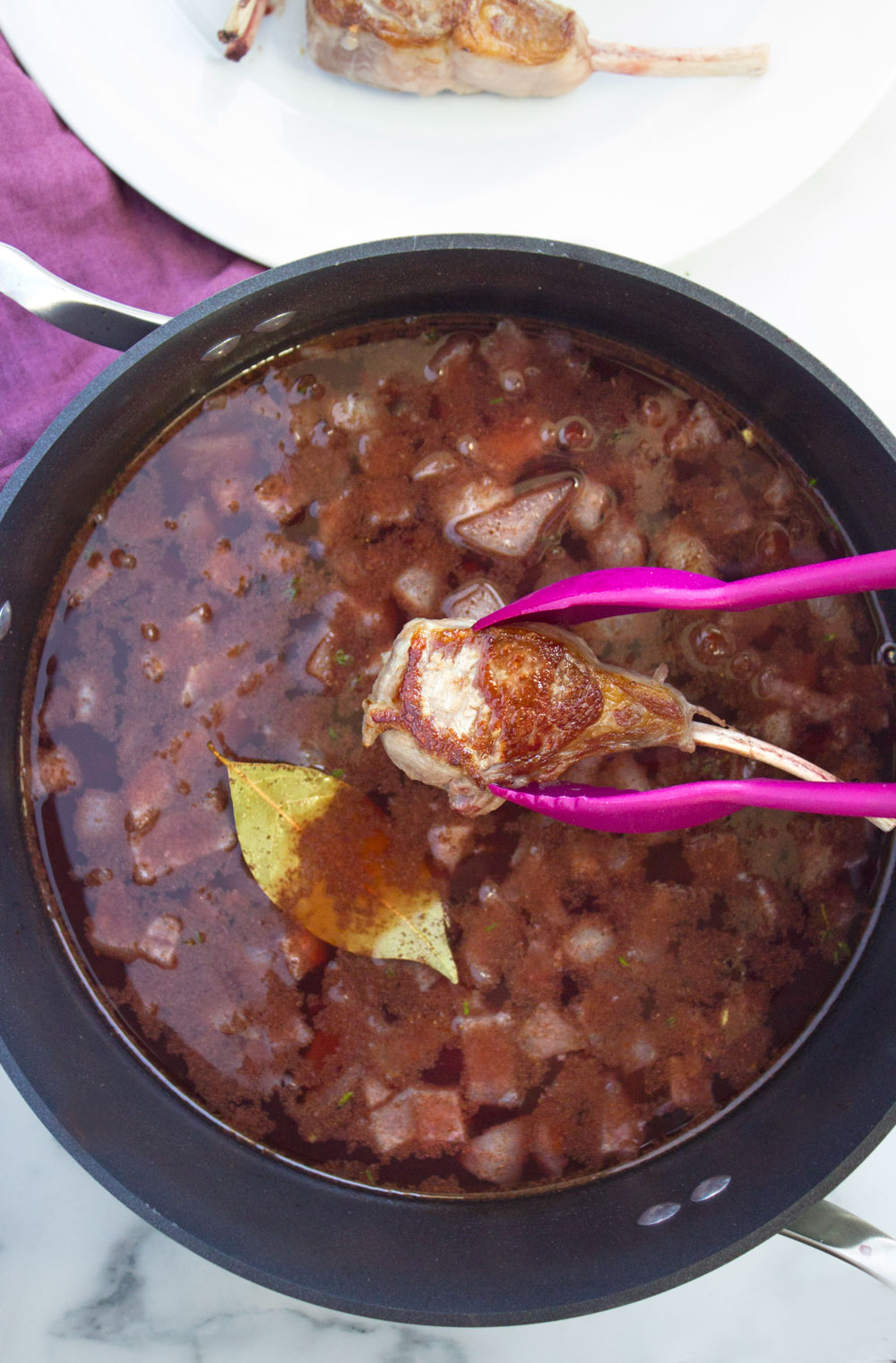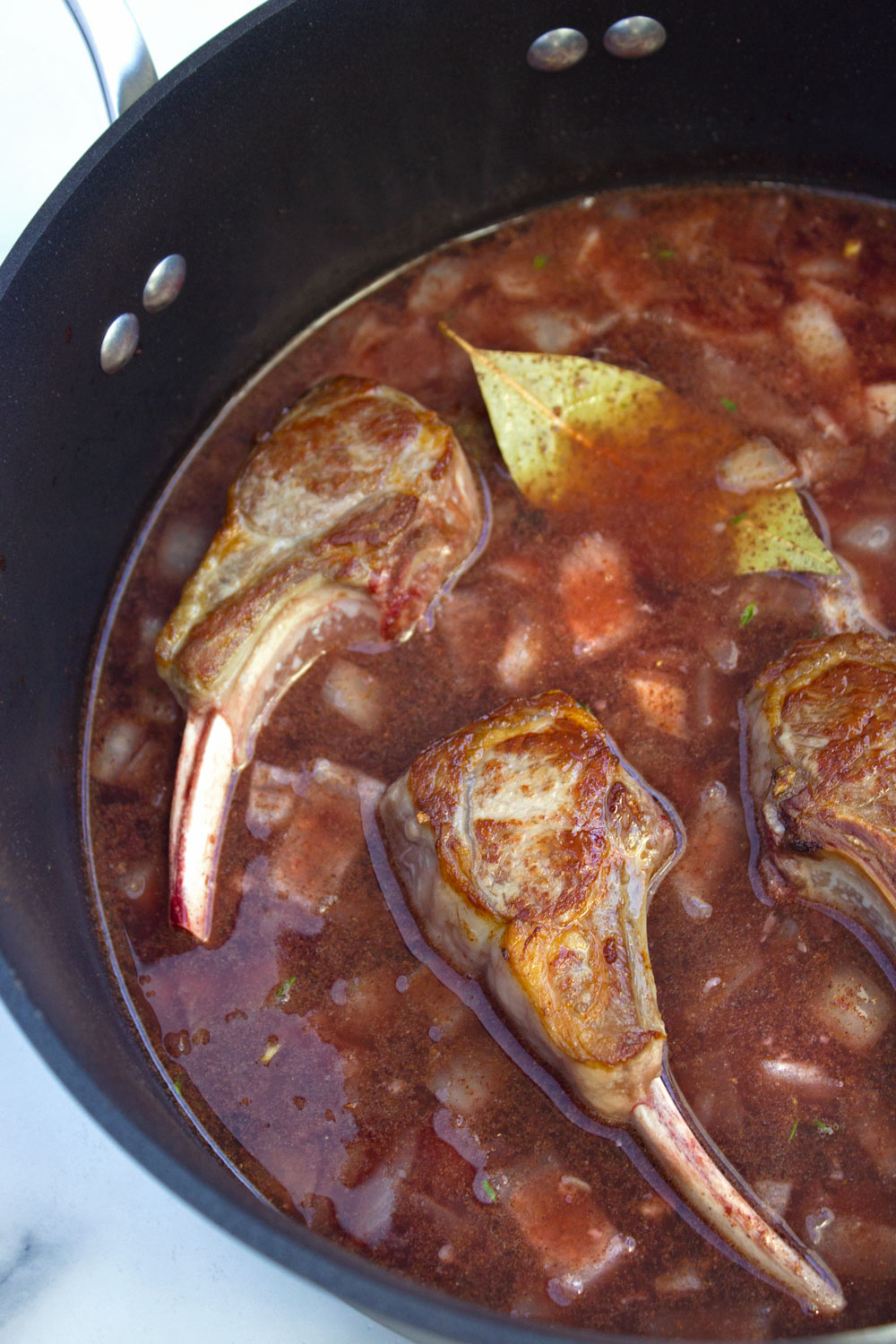 Hold me. I'm not not kidding you when I say this recipe is one of the most delicious meals I've made in my entire life. The flavor profile of the braised lamb, pomegranate, red wine, broth, onions, garlic and spices was not only tasty but incredibly satisfying. Let's just say I'm glad this Dutch oven has a lifetime warranty because you better believe I am going to be braising stuff in it for the rest of my life.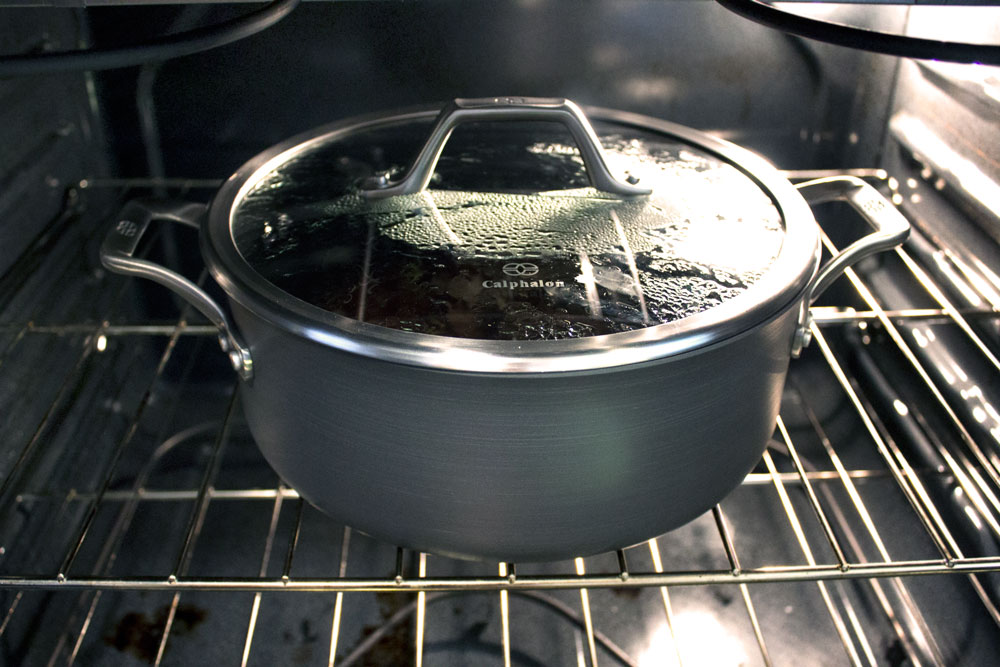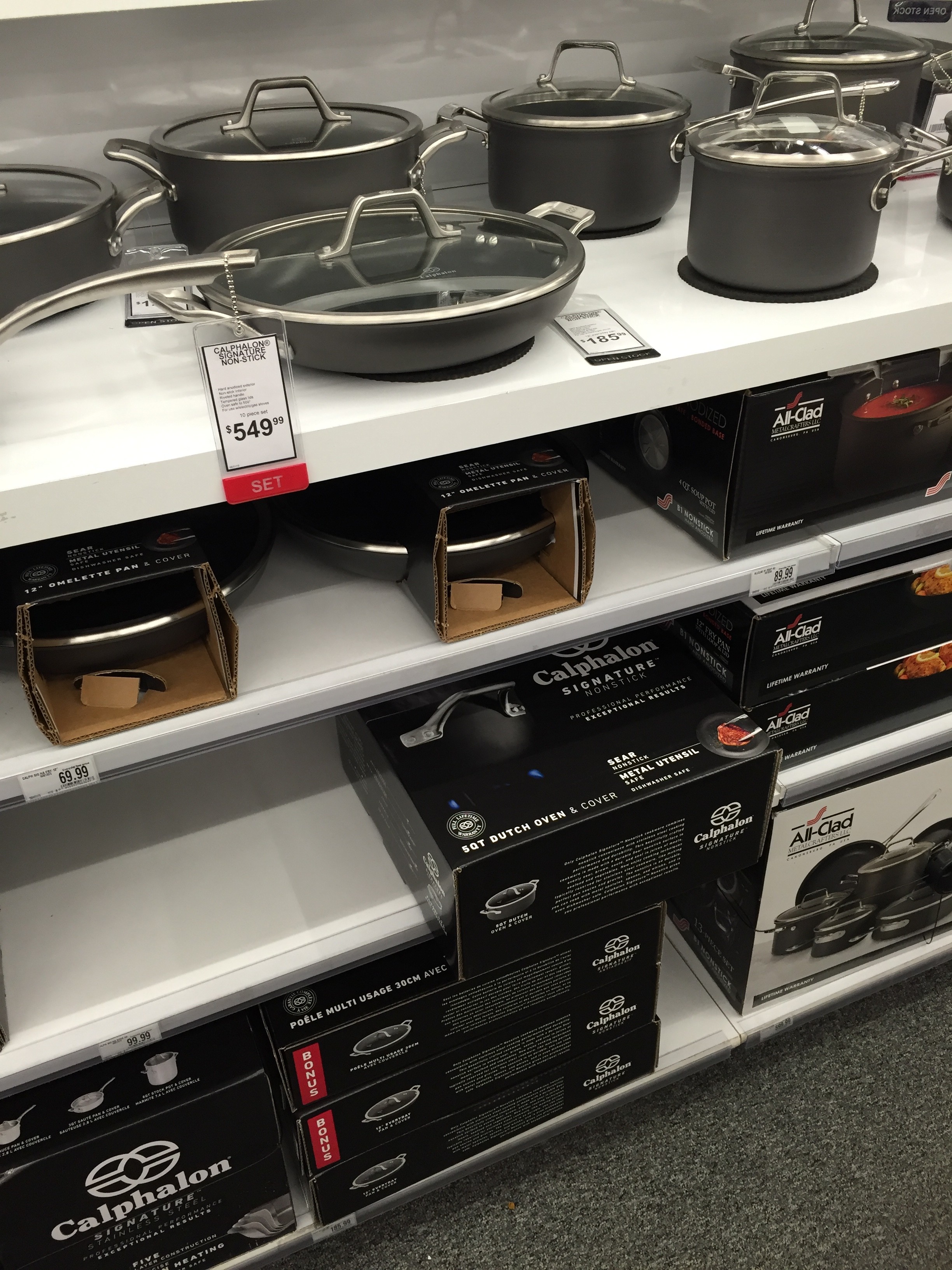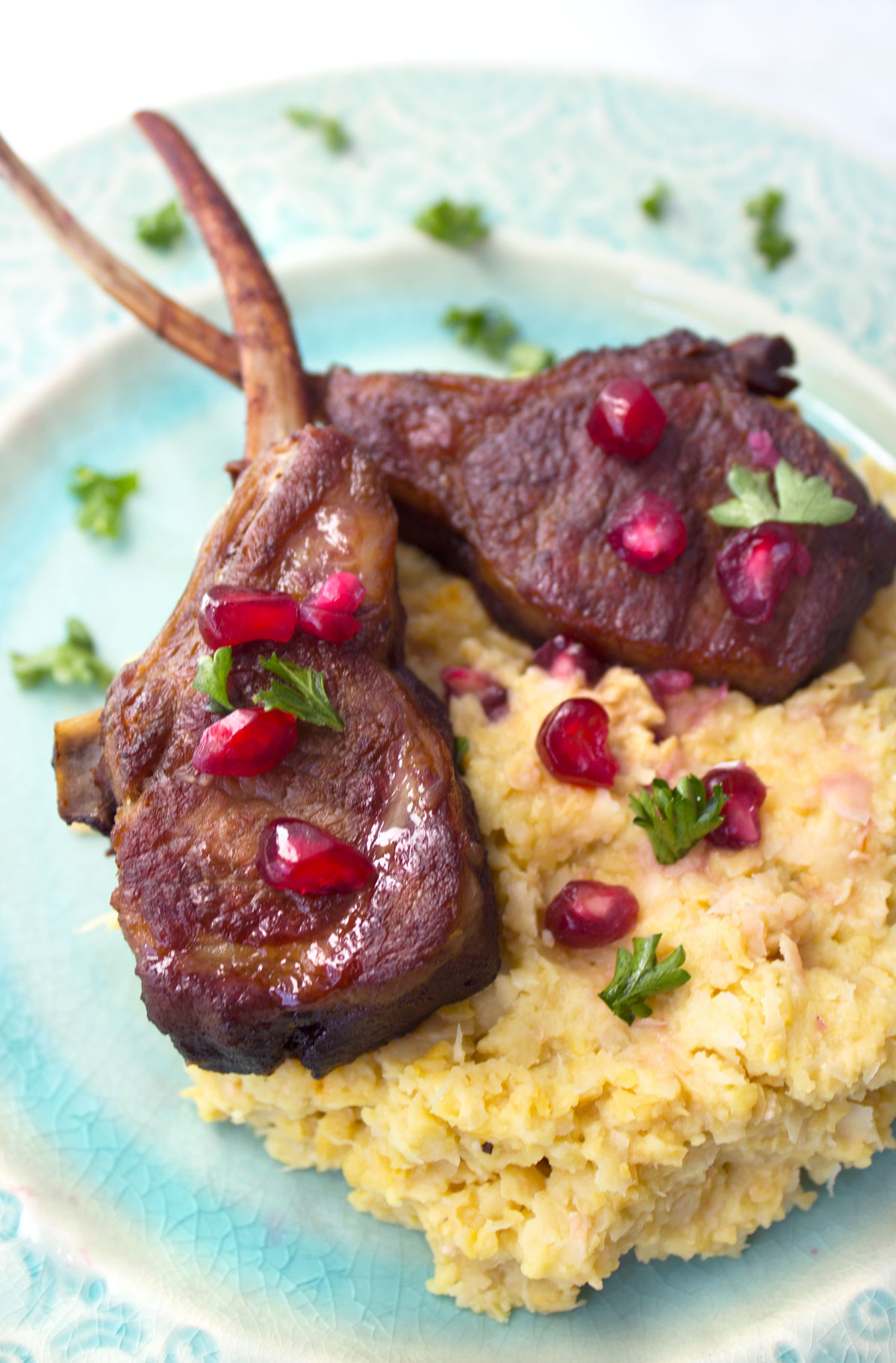 Have I convinced you to give braising (and this recipe) a try?
If you like Moroccan-inspired meals, you'll love the lamb and lemony chickpea puree. The puree is an uncomplicated blend of olive oil, chickpeas, lemon juice and garlic. I like to think of it as the prelude to the main attraction. 🙂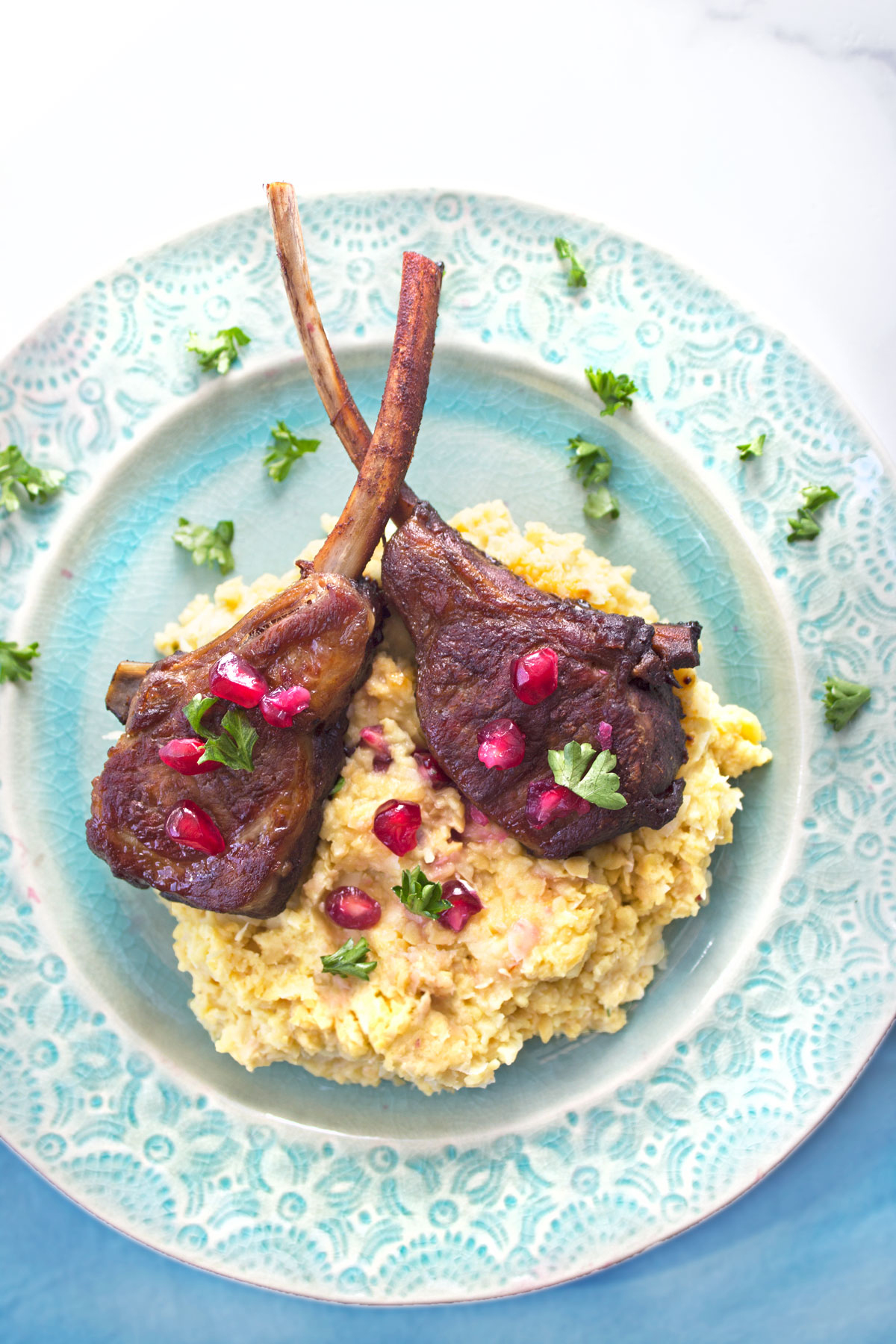 Pomegranate Braised Lamb with Lemony Chickpea Puree
Prep time:
Cook time:
Total time:
Ingredients
4 lamb ribs
2 tablespoons olive oil
1 small onion, diced
1 garlic clove, minced
1 tablespoon tomato paste
1 teaspoon fresh thyme
1 teaspoon cinnamon
1 teaspoon cumin
1/4 teaspoon garam masala
1/2 teaspoon coriander
1 bay leaf
1/2 cup pomegranate juice
1/2 cup red wine
3/4 cup chicken broth
[br][br][b] For the chickpea puree:[/b]
1 1/2 cups canned chickpeas
1/2 cup olive oil
1 garlic clove
1 lemon, zested and juiced
Parsley and pomegranate seeds for garnish
Instructions
Preheat oven to 350˚ F.
Heat olive oil in a large Dutch oven and sear lamb ribs until golden brown on both sides. Remove ribs from pot and set aside. Add onions to pot and cook until translucent, about 3-4 minutes. Add garlic, tomato paste, thyme, cinnamon, cumin, garam masala, coriander, bay leaf and stir until fragrant, about 1 minute. Add pomegranate juice, red wine and broth and simmer for 5 minutes.
Place ribs back into pot, cover, place in the oven and cook for about 1 hour and 45 minutes or until fork tender.
[b]For the chickpea puree: [/b]Place all ingredients in a food processor and blend until slightly creamy and thick.
Divide chickpea puree between plates and top with lamb ribs, pomegranate seeds and parsley. Serve immediately.