These Morning Glory Breakfast Cookies are naturally sweetened with honey and packed with tons of feel-good ingredients like almond butter, rolled oats, bananas, raisins and more!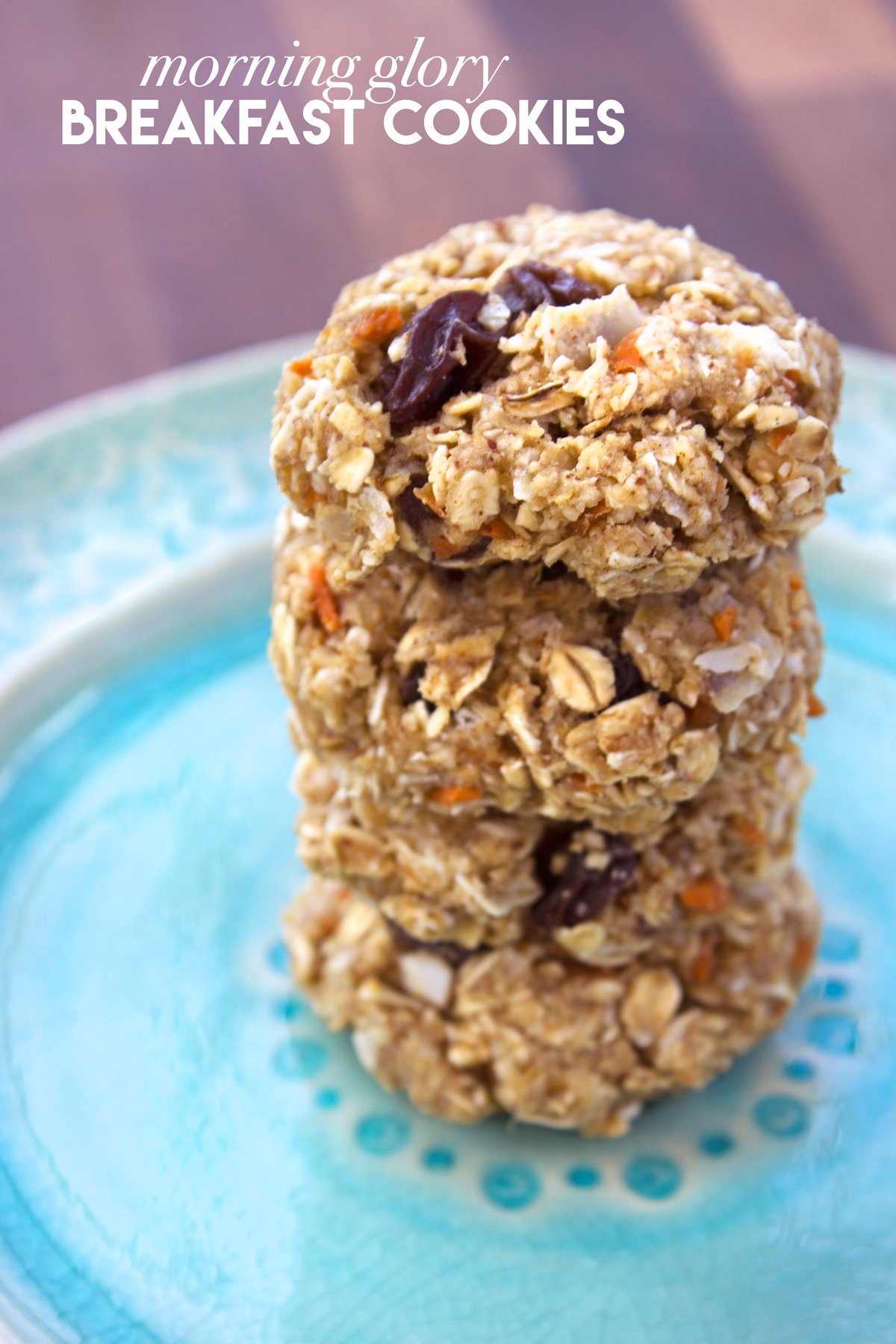 Happy Monday, friends! You're going to love me today because I'm bringing you COOKIES for breakfast. Yes. And they are healthy, too! But first, let's talk about some life stuff.
It's not unusual for me to get to Sunday night and wish for another day in the weekend. I think we all can relate to that. But this weekend, I especially did not want to end. Mr. MLS' birthday is today (happy birthday, love!) and we celebrated on Saturday. First on the day's agenda was a homemade bowl of strawberry banana coconut oatmeal … Sorry, I don't have the recipe for this on my blog yet, but I will soon … Next, I surprised him with a trip to the local go kart track. The two of us have a literal need for speed — he likes to watch Nascar and I like to pretend I'm a Nascar driver in real life — and so it seemed like the perfect way to celebrate his big day. Finally, I took him to the best steakhouse in town.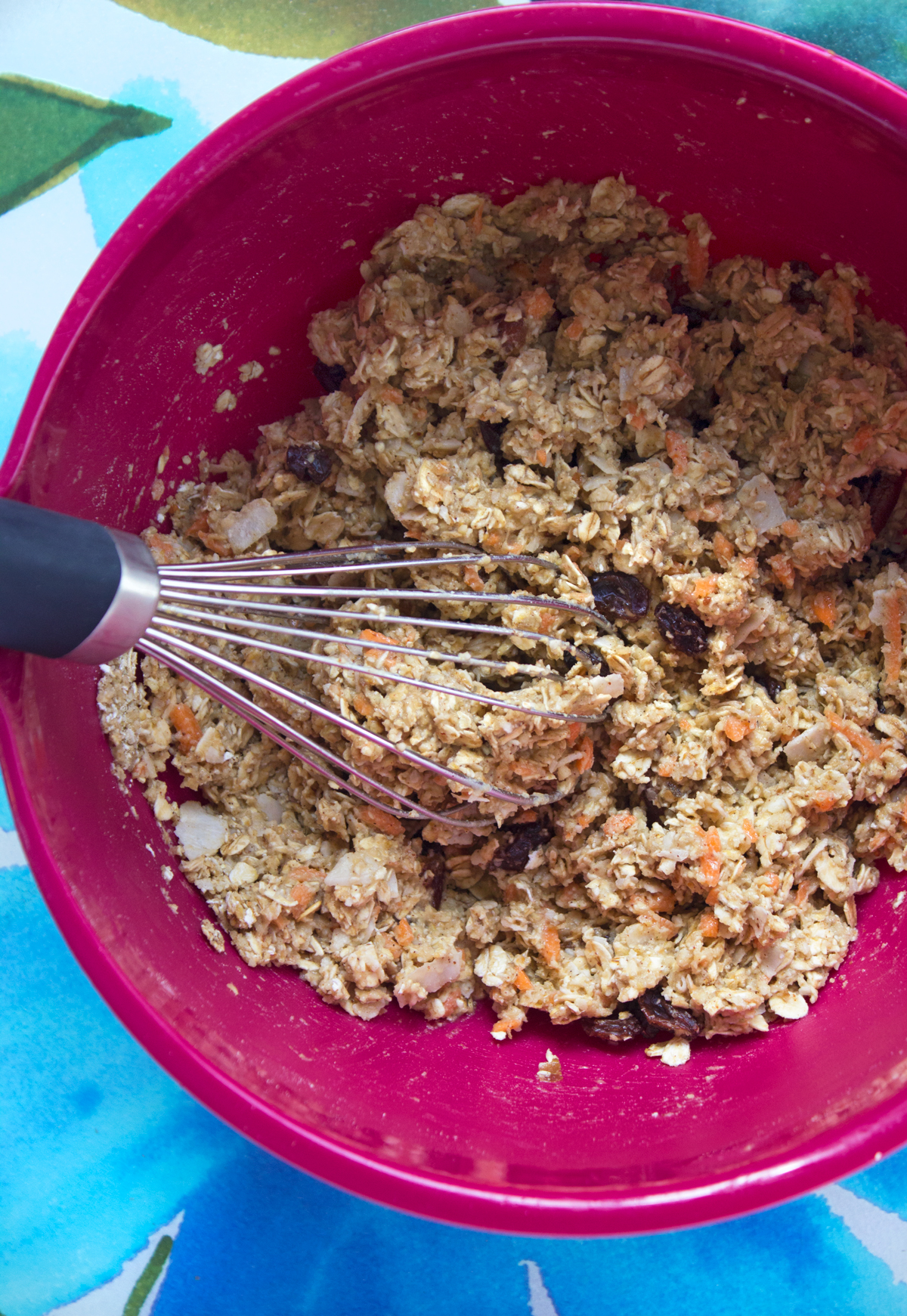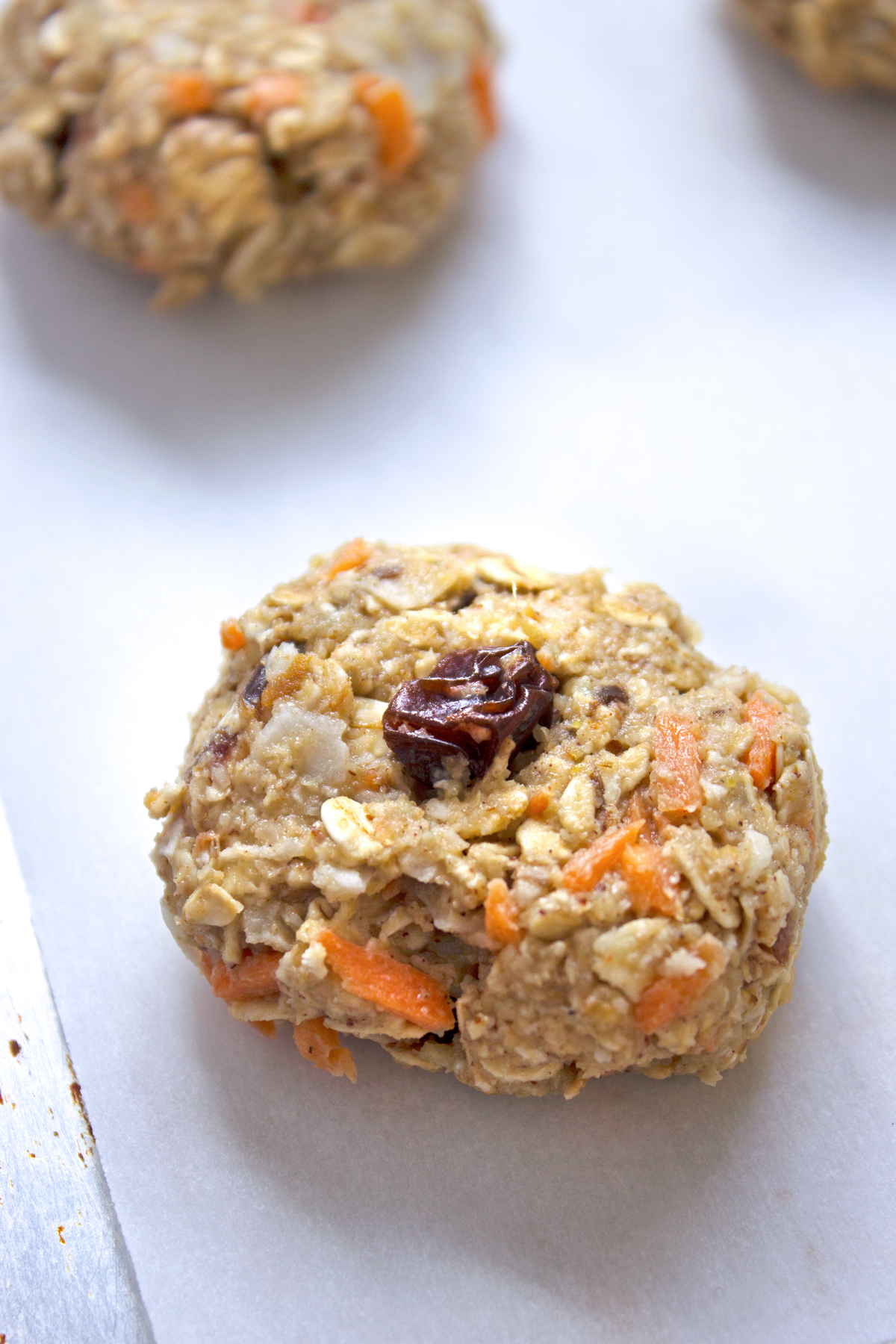 If you combined our love for racing, hockey and swimming, you would get our love for steak. We. love. cows. I don't say this to offend any of the vegans or vegetarians out there, and I hope I'm not hurting anyone's feelings, but the fact is although we love plants, we are a family that craves and cherishes steak. I was particularly excited about this trip to the steakhouse not just because it was Alex's birthday celebration, but because we hadn't been on a "fancy" date since Valentine's Day. I know … totally overdue on that.
Our dinner reminded me of two things. One, I need to start having more filet in my life. And two, date night is so, so, so important and should be a mandatory, once-a-week thing for married couples. I truly think it has the power to transform a relationship from ordinary to extraordinary.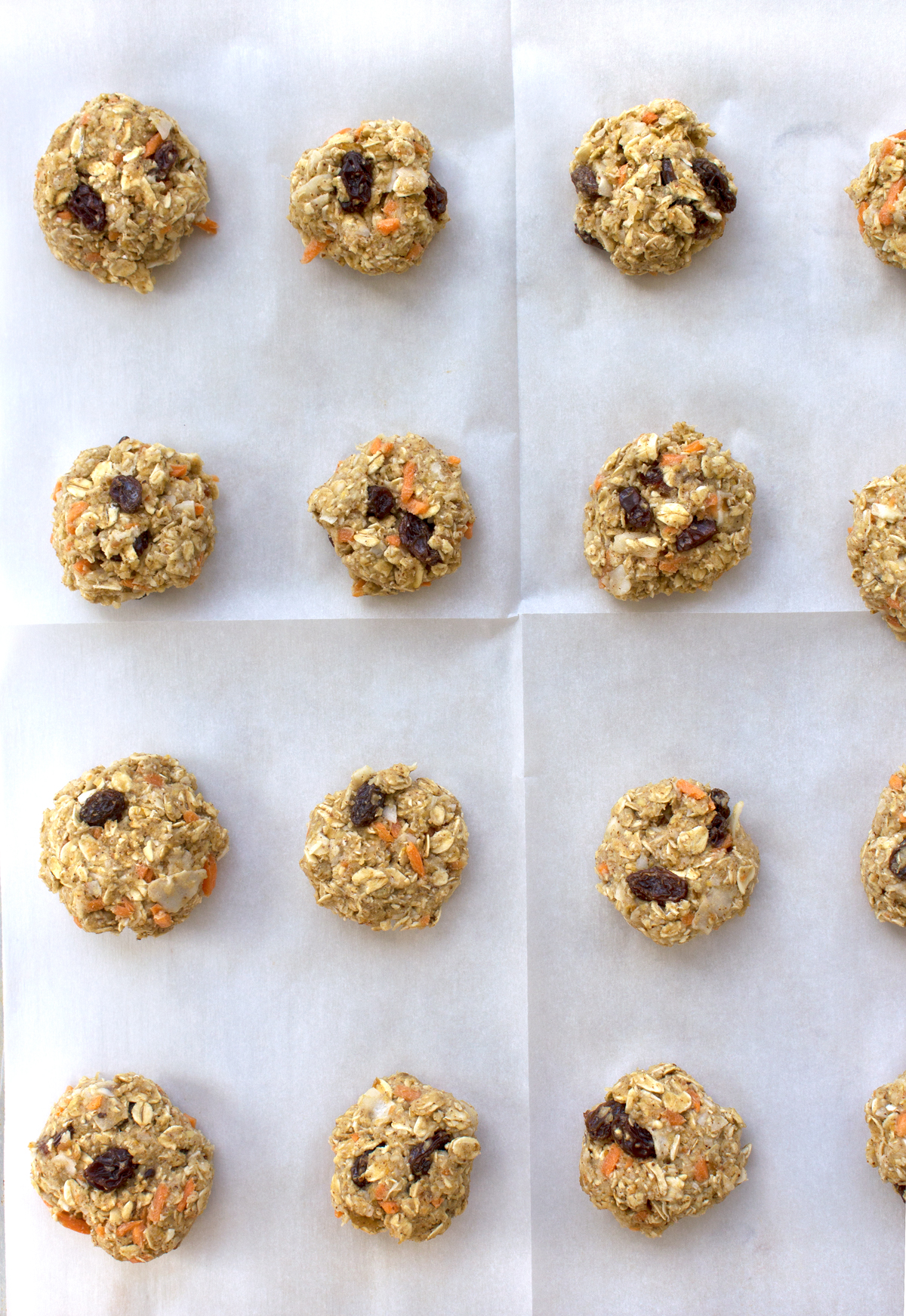 It sounds simple, but just sitting across from Alex while laughing and talking about life over wine, salad, steak and potatoes … it provided us with so much intimacy and really helped us reconnect. It reminded me of the moment we fell in love. It reminded me of why I love him so much. It reminded me how blessed we are. A date night helps you remember all the little things you forget in the busyness of life. So if you're married and reading this post, my question to you is: Do you do date night? What helps you reconnect with your spouse?
OK, now onto the cookies.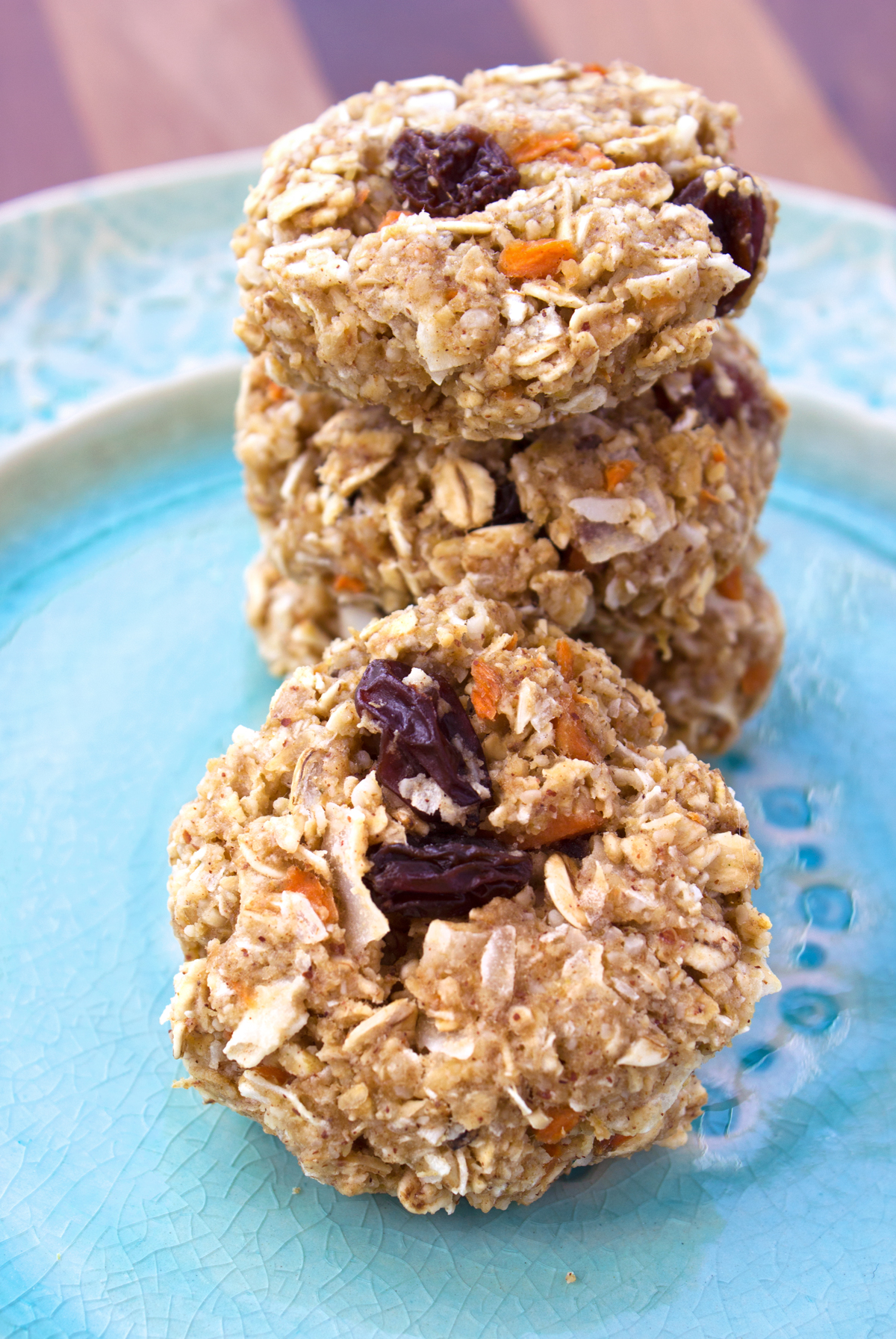 You know you're winning when delicious ingredients come together in a cookie that you can shamelessly eat for breakfast. These cookies are my go-to for grab-and-go snacking, and they also make a great post-workout treat!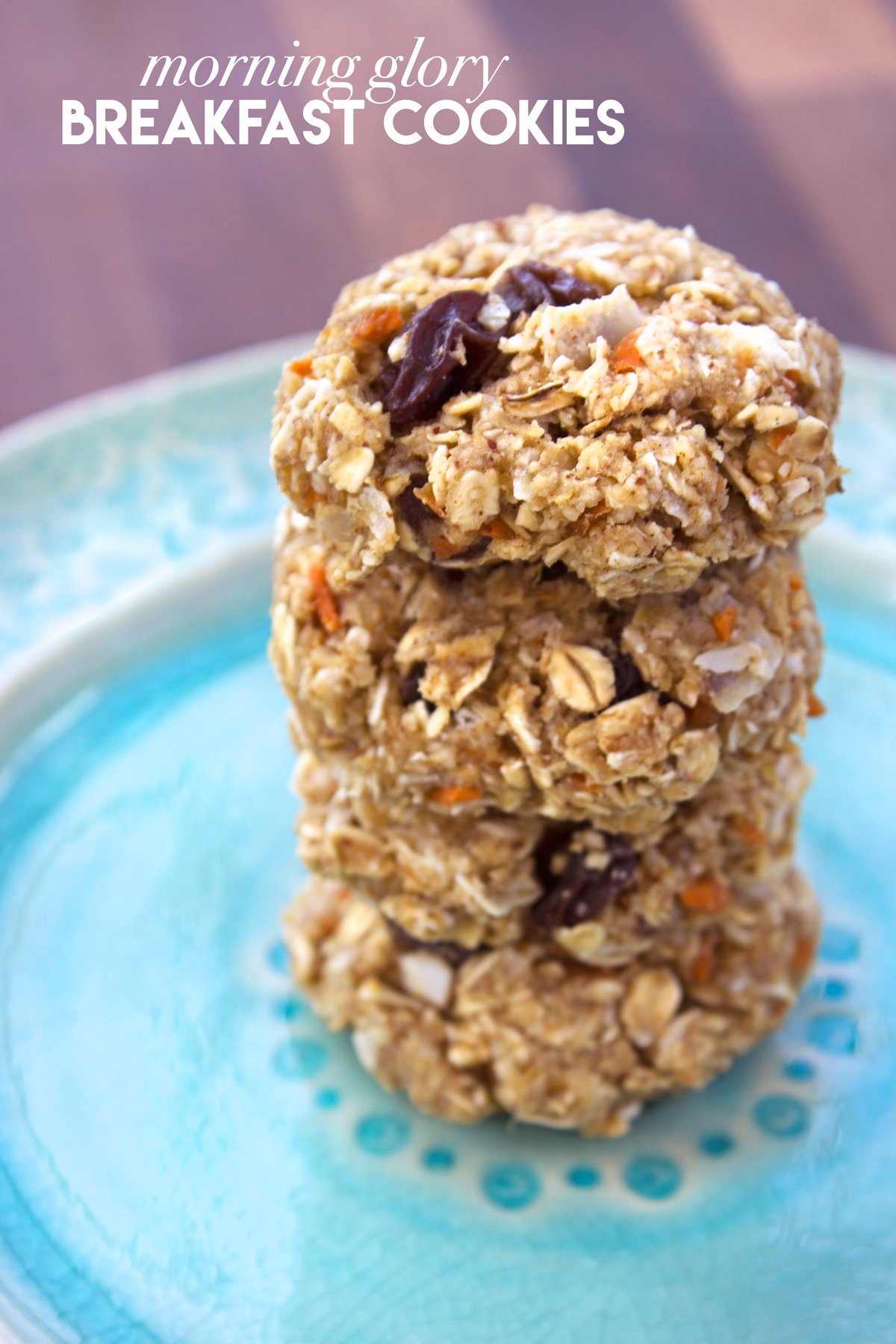 Morning Glory Breakfast Cookies
Ingredients
2 cups rolled oats
½ cup almond flour
½ cup shredded coconut
1 scoop vanilla protein powder (we suggest Clean Vitamins protein powder)
½ teaspoon baking powder
½ teaspoon cinnamon
¼ teaspoon ginger
1 ripe banana
½ cup grated carrots
2 dates
2 tablespoons almond butter
¼ cup maple syrup
1 tablespoon coconut oil, melted
¼ cup raisins
Instructions
Preheat oven to 325° F and line a baking sheet with parchment paper.
Place one cup of the rolled oats in the bowl or a food processor and blend until it becomes oat flour.
Place oat flour, remaining rolled oats, almond flour, shredded coconut, vanilla protein powder, baking powder, cinnamon, and ginger in a large bowl and mix until combined. Set aside.
[url href="https://www.snapfitness.com/blog/post/glorious-breakfast-cookies/3672″ target="_blank"]Head over to Snap Fitness[/url] for the rest of my recipe!