Just in time for St. Patrick's Day, this classic Irish Stew is healthy, hearty and brimming with tender meat and vegetables.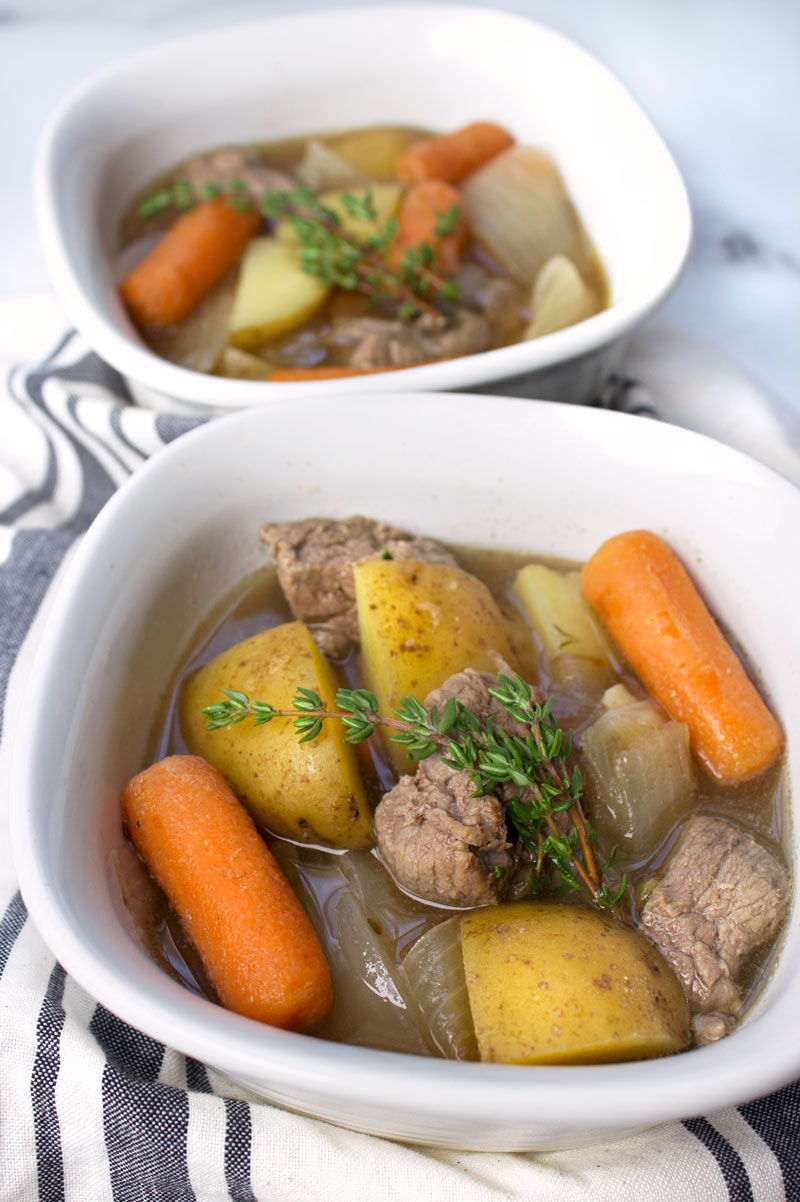 This weekend I had the opportunity to visit our former hometown, Minneapolis, for a food blogger's brunch at the new Pinch of Yum studio (pictured below). The Twin Cities are wonderful for many reasons — one of them being that it's a mecca for talented chefs, bakers, recipe developers and food bloggers. Never in my life have I seen so many people who are passionate about food, community, sustainability and health all living in one metro area. It amazes and inspires me, and I'm so thankful to know and be able to learn from them all.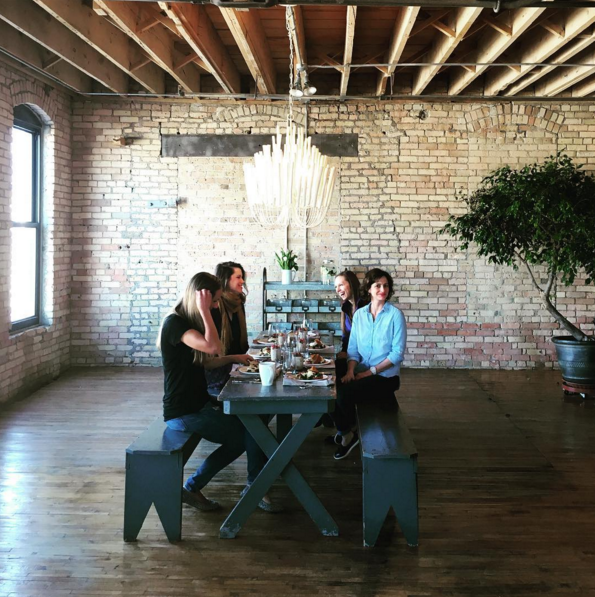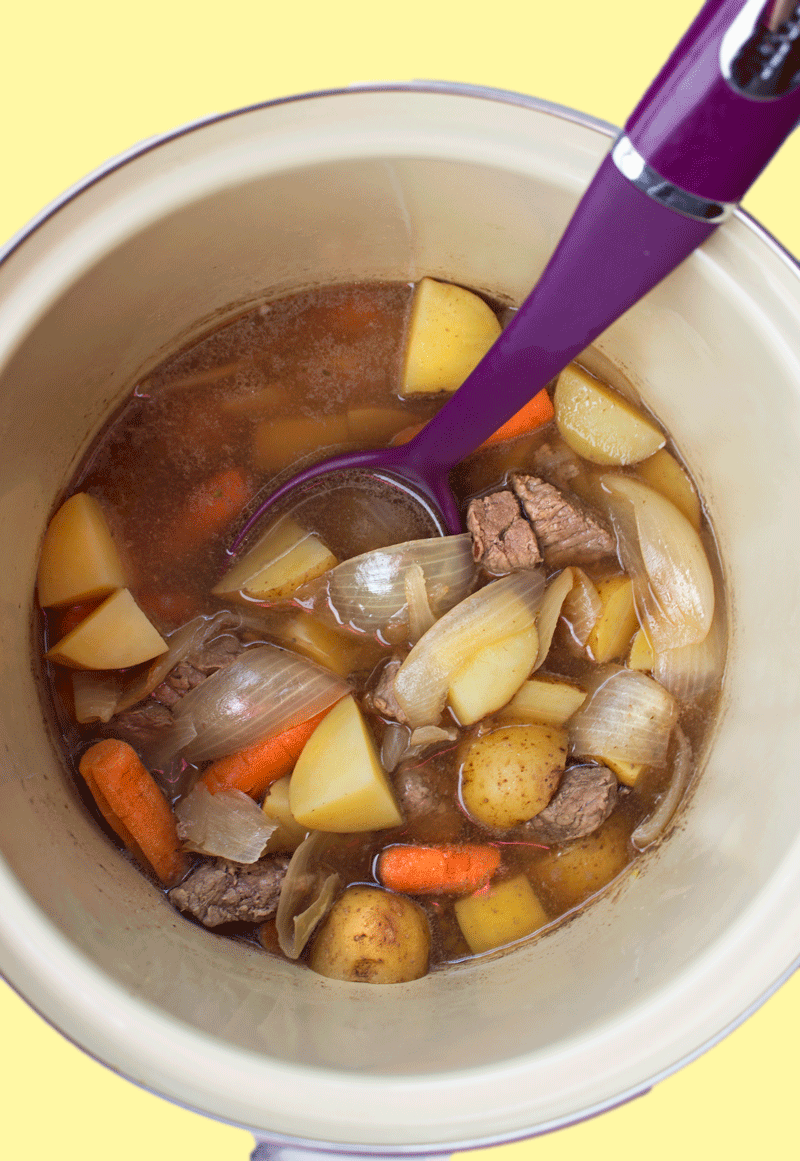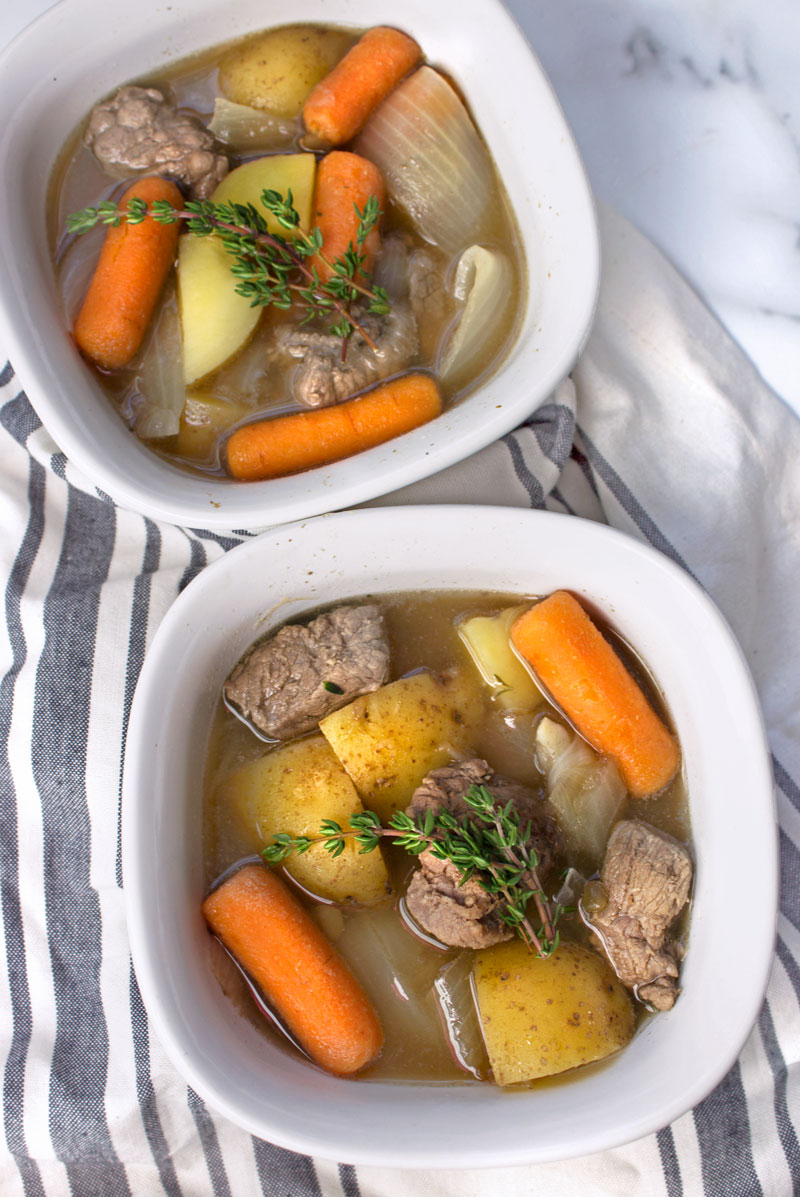 After a packed weekend of seeing old friends and neighbors, and visiting some of our favorite spots in Minneapolis, I was happy to be back home in Des Moines Sunday night. And I was even more happy when I realized I had leftovers of this Irish Stew to enjoy for dinner. Leftovers are seriously my saving grace. I don't know what I would do without them!
What's great about stew is that the longer it sits, the better it tastes. I originally made this Irish Stew in the middle of last week, but by the time Sunday rolled around the flavor had become even more delicate and rich. If you're looking for something to make for St. Patrick's Day, this is your recipe!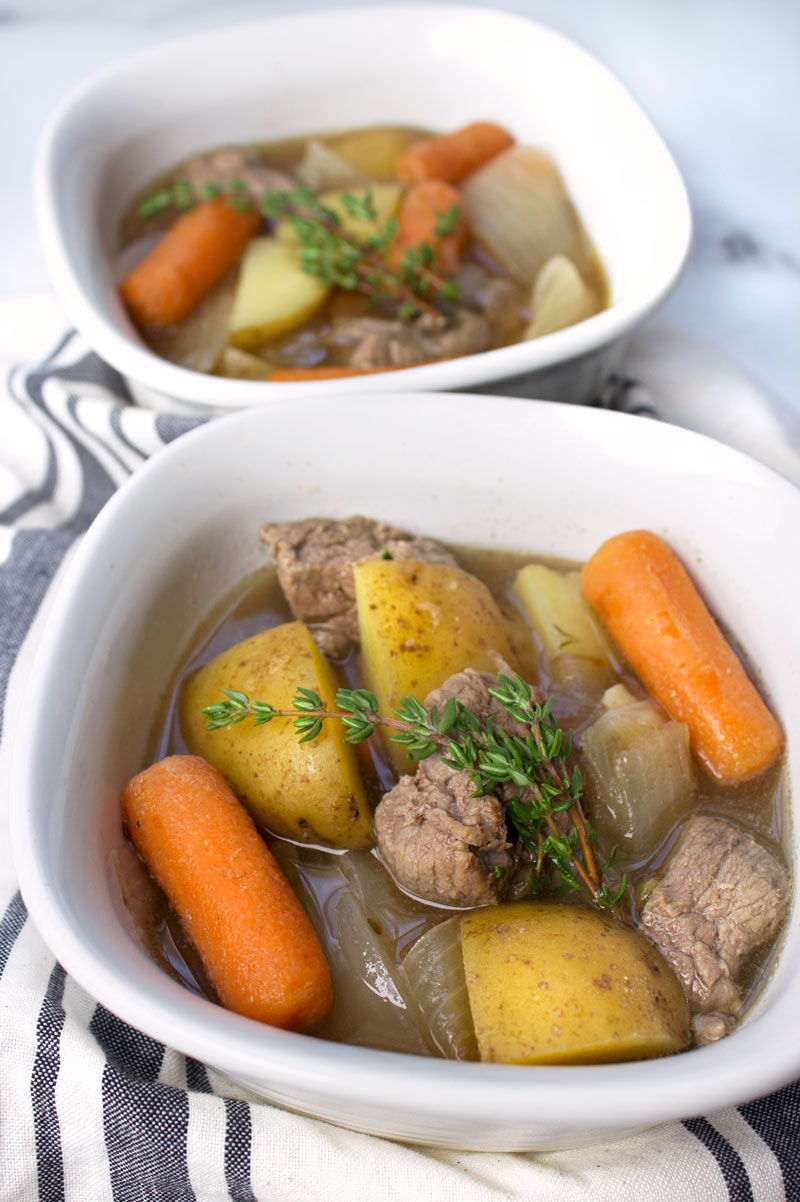 I chose to make this version of Irish Stew with lamb, which is more of a traditional approach, but if you're not a lamb fan, feel free to substitute beef. Either way, the slow cooking stovetop technique is what makes this recipe so great. The meat and vegetables become so deliciously tender, you'll be left speechless.
Irish Stew
Ingredients
1 tablespoon olive oil
1 large onion, chopped
2 garlic cloves, minced
½ teaspoon dried thyme
¼ teaspoon rosemary
¼ teaspoon marjoram
½ teaspoon Worcestershire sauce
Salt and pepper to taste
1 ½ pounds boneless leg of lamb (or beef chuck), cut into 1" cubes
¼ cup lentils
2 cups baby carrots
4 cups beef broth
3 medium golden potatoes, cubed
Fresh thyme for garnish
Instructions
In a large stockpot, heat olive oil and cook onions over medium-high heat until translucent, about 5 minutes.
Add garlic, thyme, rosemary, marjoram, Worcestershire sauce and salt and pepper and stir until fragrant, about 1 minute.
[url href="https://www.snapfitness.com/blog/post/-luck-of-the-irish-stew/3630″ target="_blank"]Click here[/url]to read the rest of the recipe on SNAP Fitness.