This Healthier Buffalo Chicken Artichoke Dip is a crowd-pleasing appetizer that's secretly packed with vegetables and better-for-you ingredients — so you can feel great about eating it!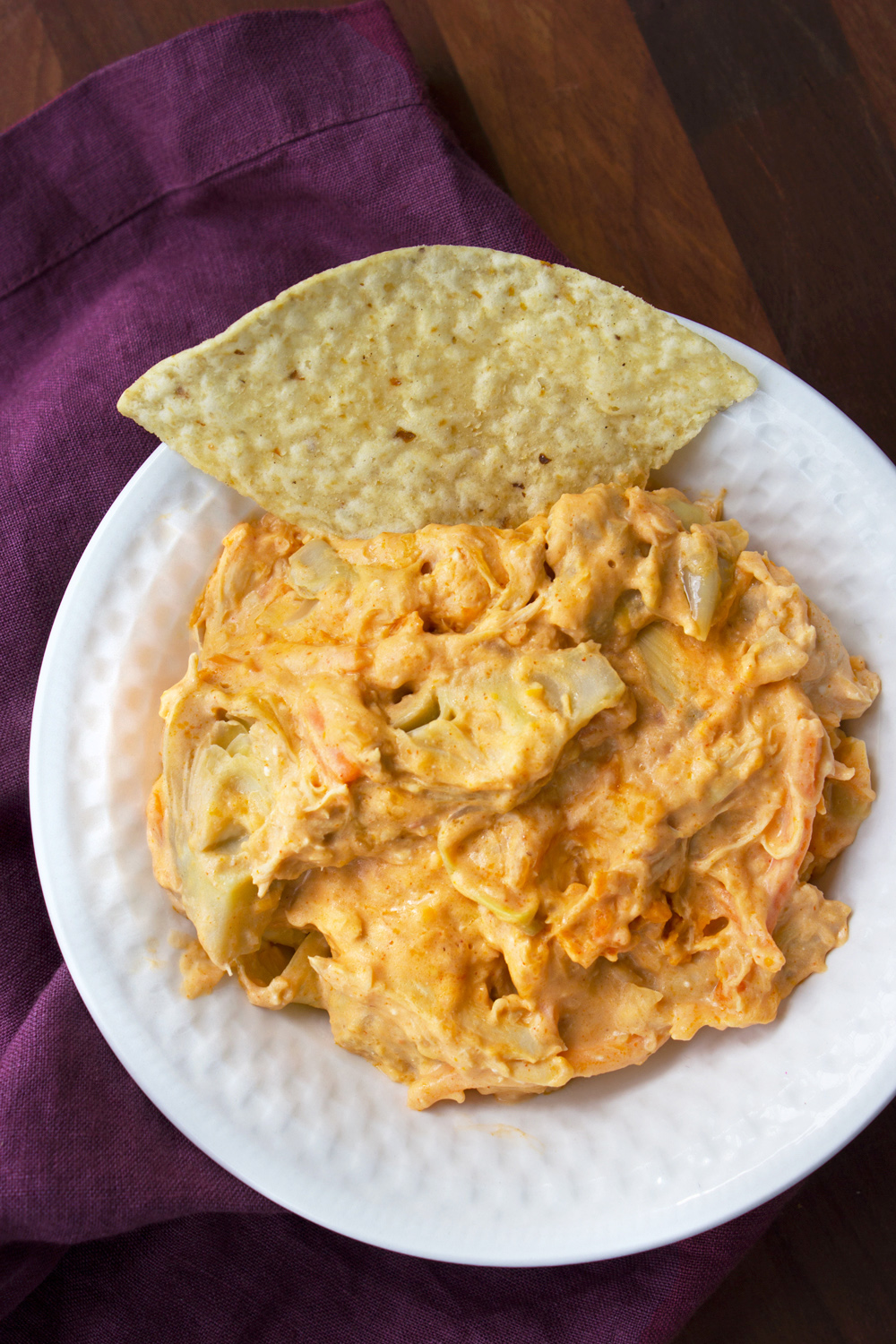 Well friends, it's back to reality for this lady today. Did you miss me? I know I certainly missed interacting with you last week while I was on vacation! Three days ago, I was standing on cliff overlooking the Atlantic Ocean on one of the 365 islands that make up The Exumas. With my feet planted firmly on the summit, I breathed in the salt water air and told myself to savor every inhale. I wanted to bottle up the smell of the air, the sound of the crashing waves and the deep colors of aqua and blue that surrounded me.  Lord, help me not forget this moment. Let me carry this peace and beauty of your creation with me through all of my days, I prayed.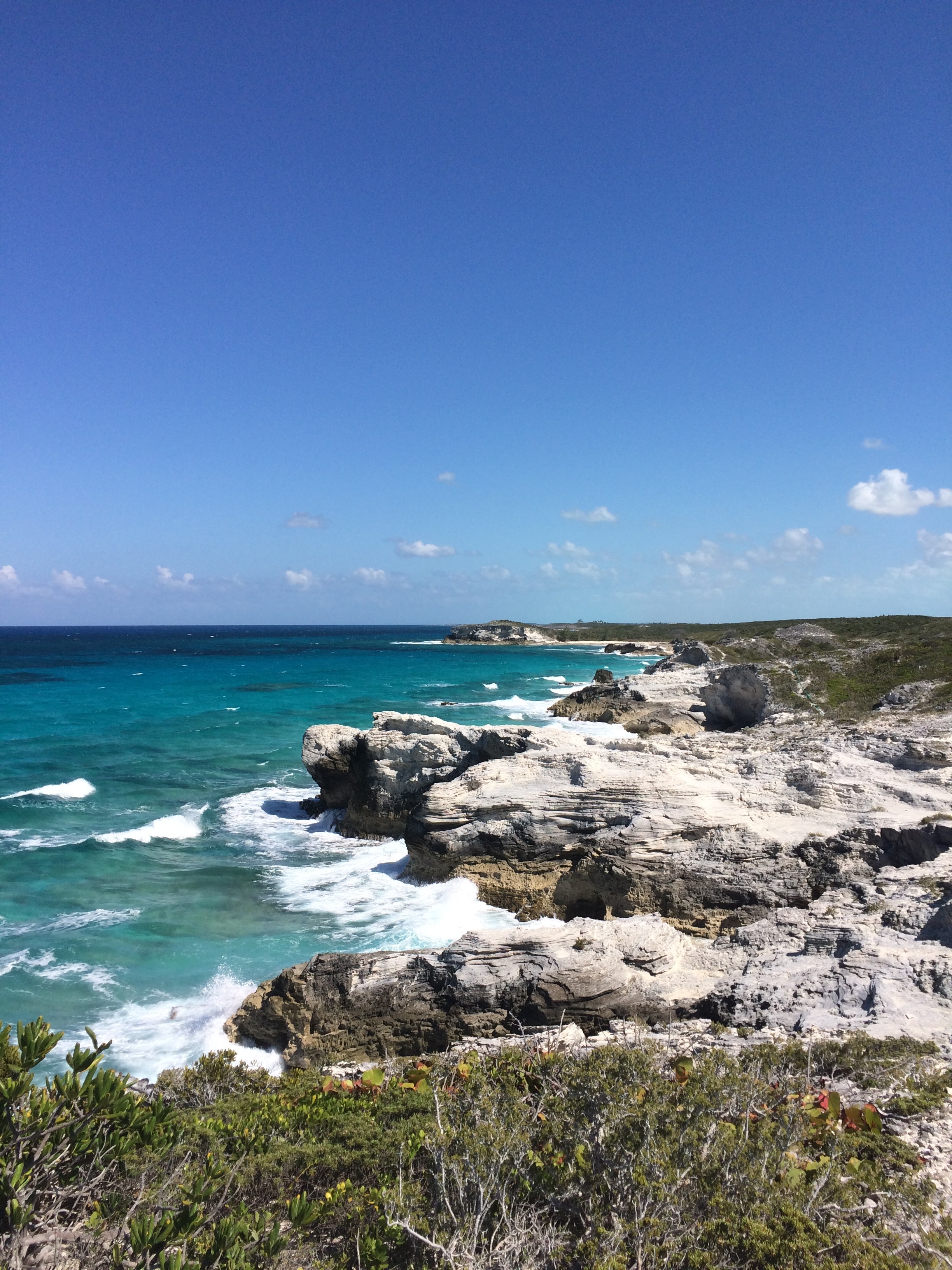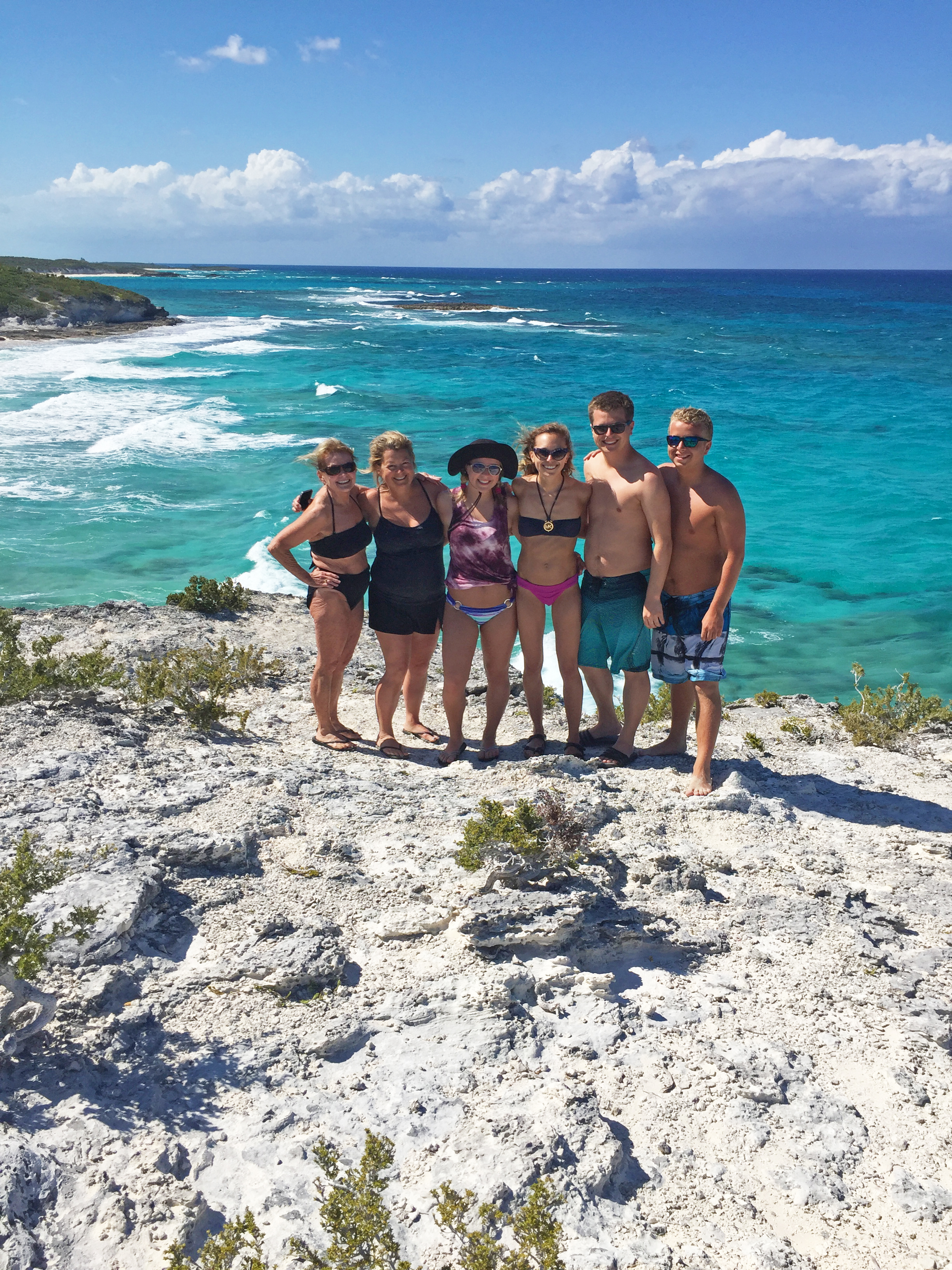 Vacations never seem long enough to me. When the time comes to pack up and go home, I always find myself longing for another week, or even just a few more days. I know I should be grateful for just having the chance to go on vacation, but my soul always longs for more rest, more time with family, more time with God.
Many words could describe our family vacation to Exuma, but if I had to choose just one I'd go with blessed. Most people would be hesitant about going on a trip with their in-laws, but I have been blessed beyond measure with an amazing second family through my husband. I'll never forget the first time I was invited to a Gaskill/Edman family gathering back when Mr. MLS and I were dating … From the get-go I felt like I belonged, and once the party was over I couldn't wait to hang out with them again.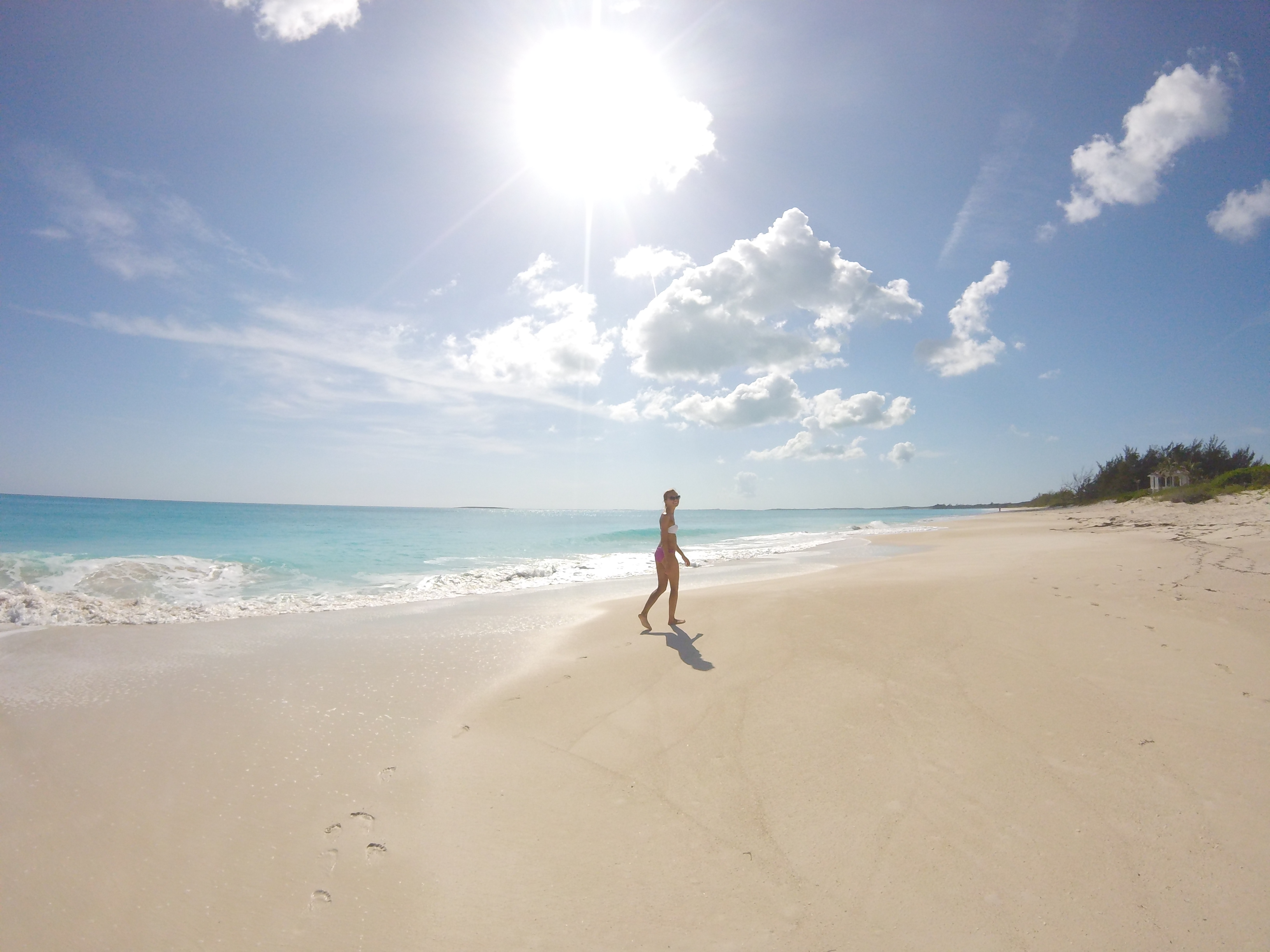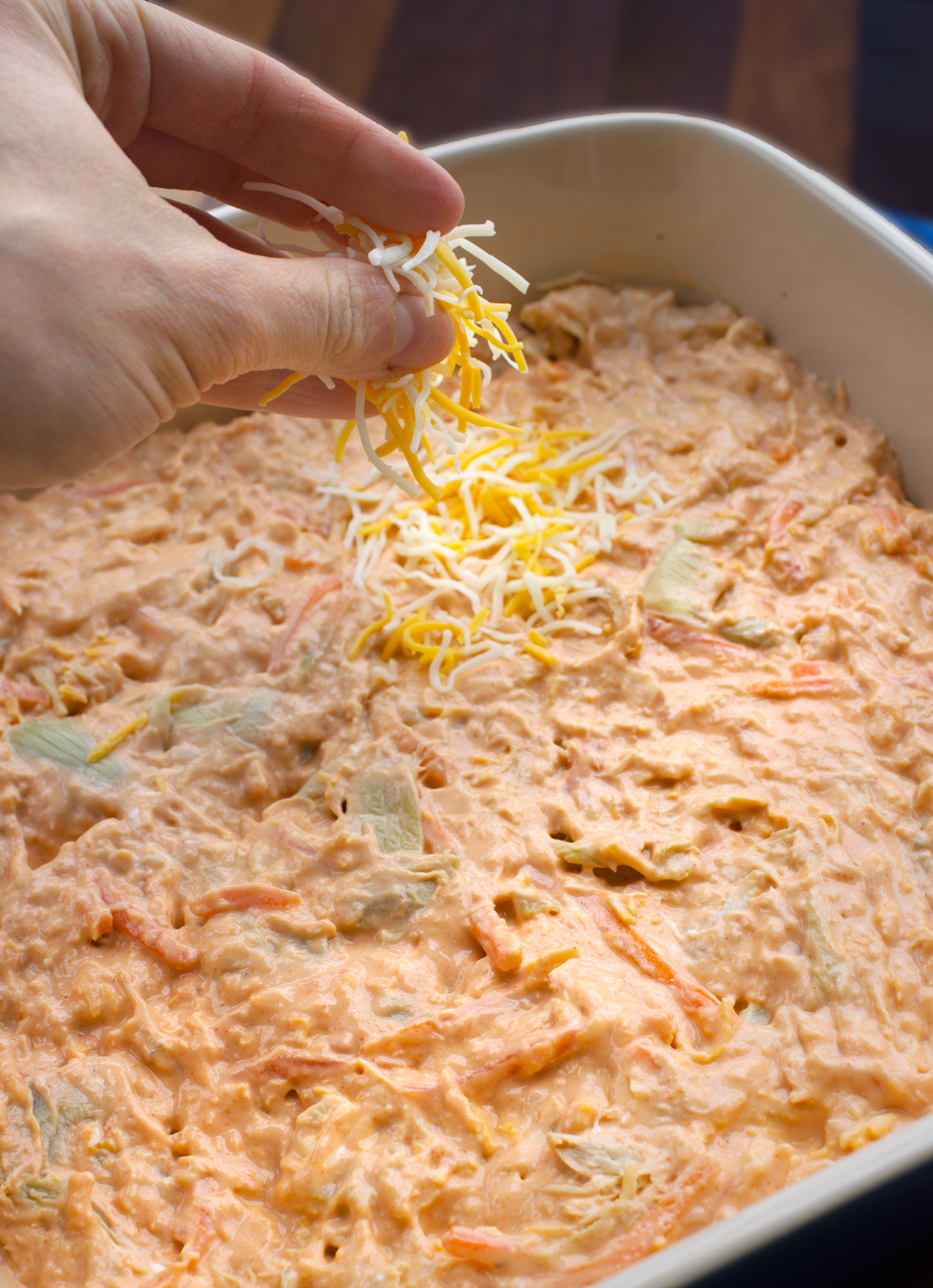 This was our third vacation together as a family, and I think it was our most adventurous getaway to date! While in Exuma we rented a boat and cruised around the islands for a day, docking our boat and swimming in wherever we wanted to explore. We also saw a family of dolphins, cannonballed off boats into the ocean, swam with pigs, played with endangered iguanas, drove to the Tropic of Cancer, got tossed around by the waves and found tons of beach treasures. The vacation wasn't perfect by any means — I still had some bad pain days in paradise — but looking back on the trip I can't deny God blessed the trip and we had a wonderful time.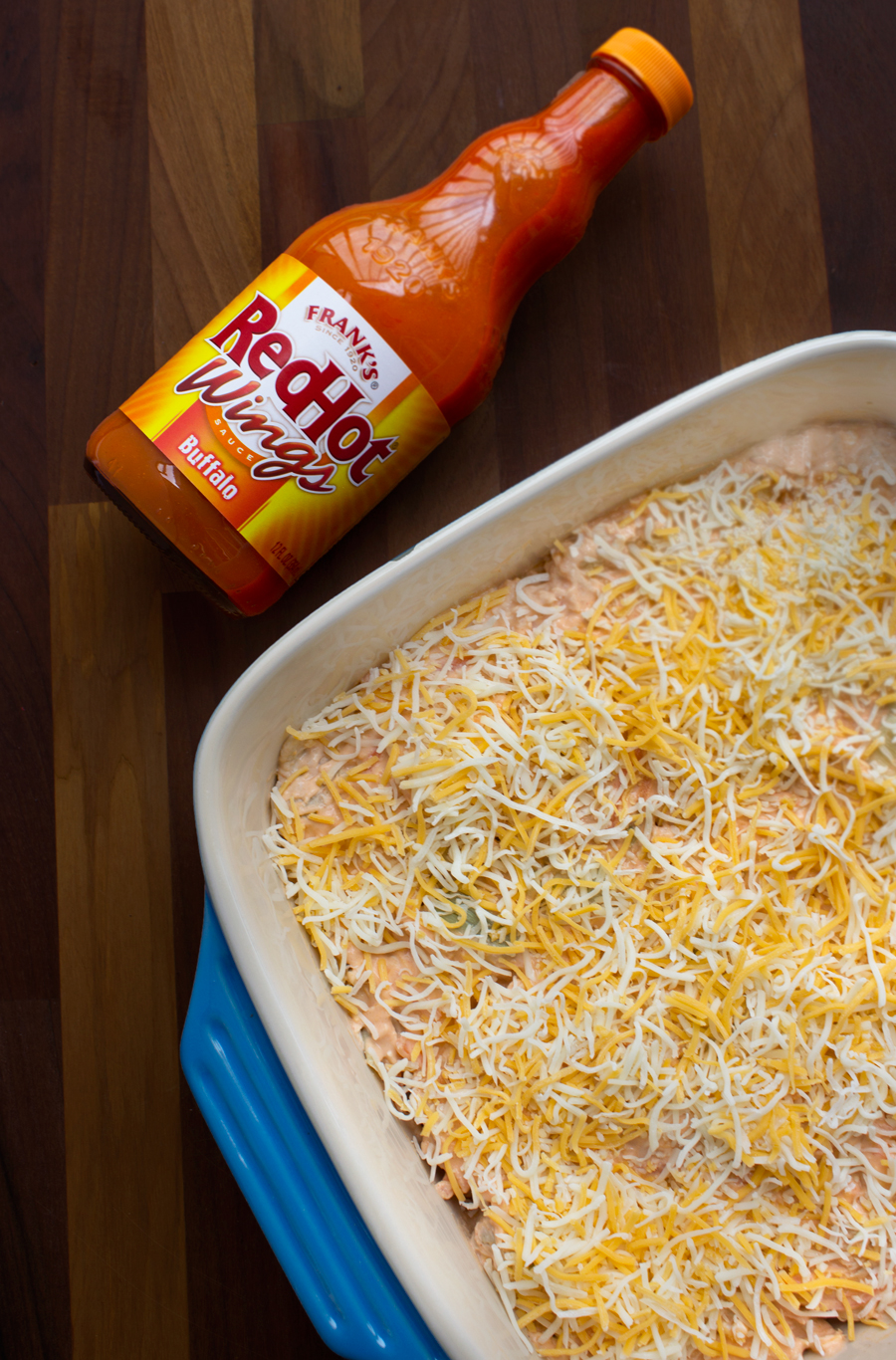 There's so much more I could tell you about Exuma (maybe I'll have to write a faith blog post to talk about the work God did in my heart on the trip), but for now, I know you're probably thinking … can she hurry up and get to the Buffalo Chicken Artichoke Dip already?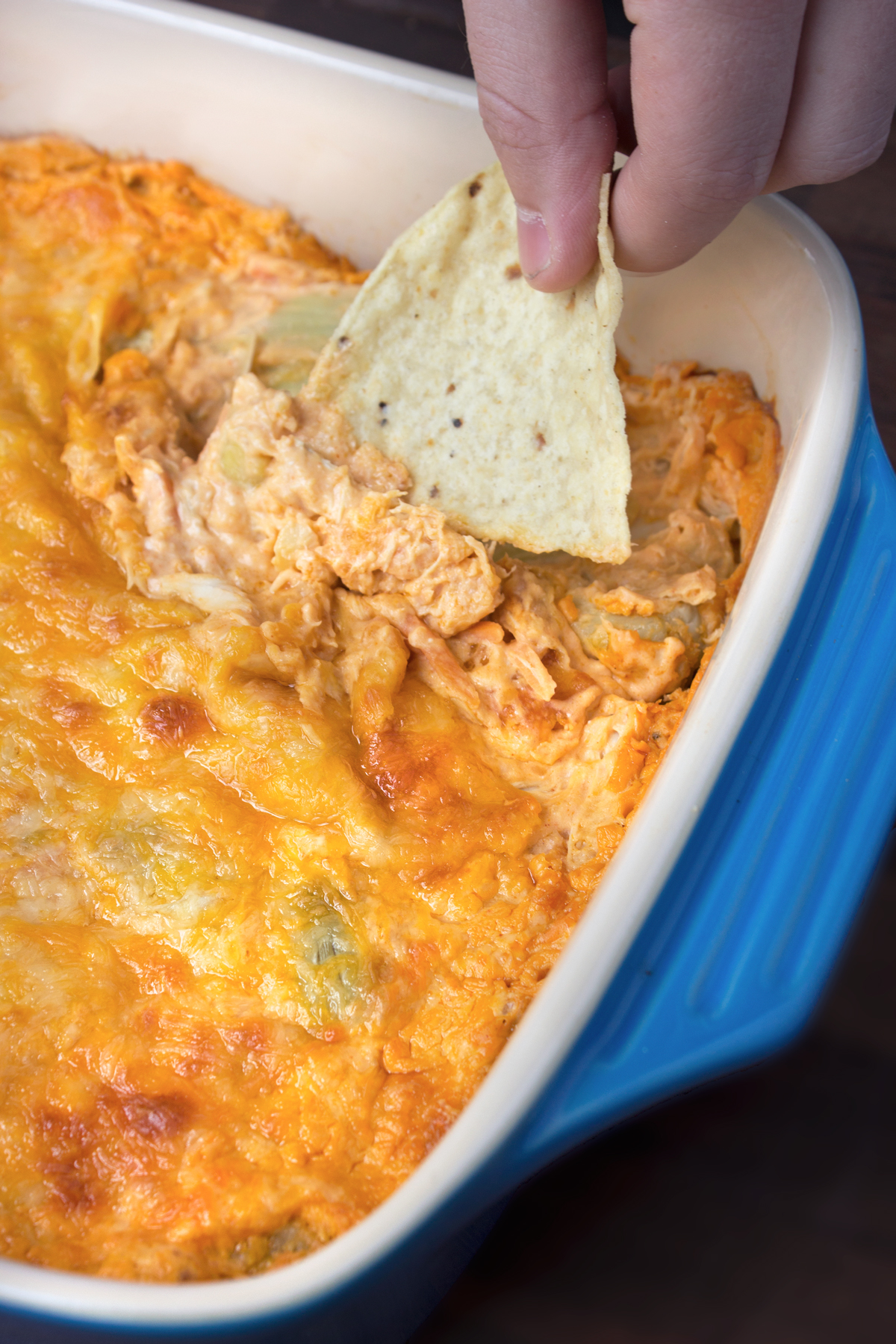 This makeover Healthier Buffalo Chicken Artichoke Dip is a new family favorite in our house! When I make it, I make a version for my husband (the recipe below), and I make another version for myself with dairy-free cheese and coconut milk yogurt. Both ways are equally delicious! The best part about this dip is that you can sneak in beans and vegetables without your family and friends really knowing. 😉
Healthier Buffalo Chicken Artichoke Dip
Ingredients
1 can cannellini beans, drained and rinsed
1 cup plain yogurt
¾ cup buffalo sauce
1 clove garlic, chopped
½ cup grated carrots
1 can artichoke hearts, chopped
½ cup shredded chicken
1 ¼ cups mozzarella/cheddar cheese blend, divided
Instructions
Preheat oven to 375° F.
Place cannellini beans, yogurt, buffalo sauce, and garlic in a food processor and blend until smooth.
Stir in carrots, artichokes, chicken and ½ cup of cheese.
Spread mixture onto bottom of a 10" casserole dish, then evenly sprinkle remaining cheese on top of the mixture.
Head to [url href="https://www.snapfitness.com/blog/post/healthier-buffalo-chicken-artichoke-dip/3648″ target="_blank"]Snap Fitness[/url] for the rest of my recipe!