When was the last time you laughed?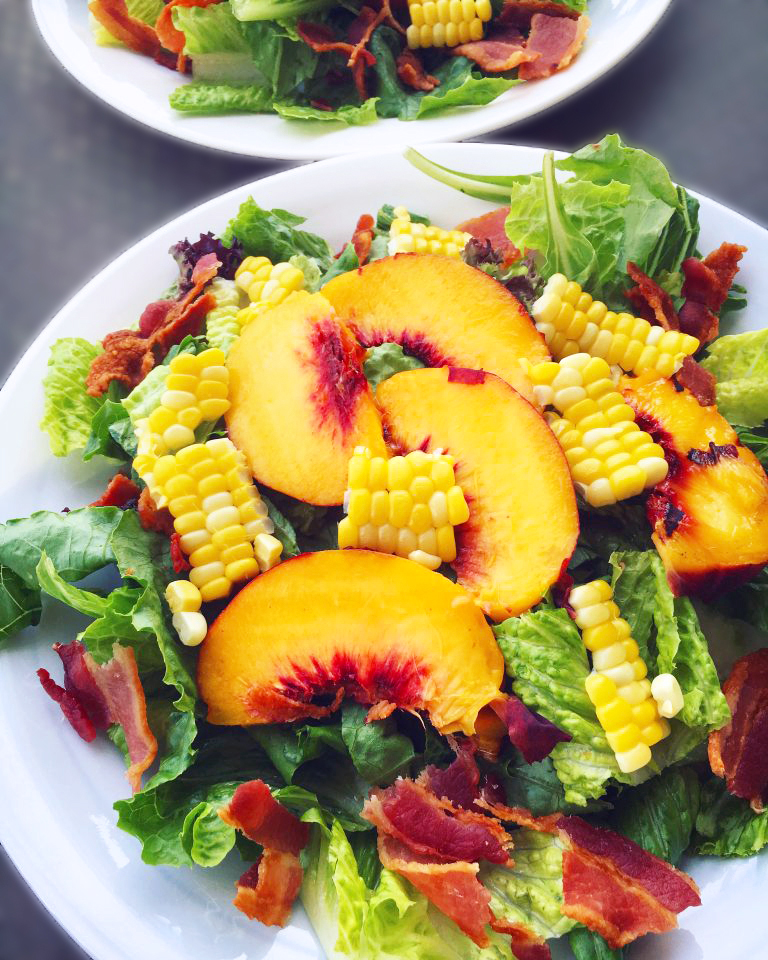 Today? Yesterday? A week ago? A month ago?
What makes you laugh? Can you picture it in your mind? Is it a moment, a memory, a person, a movie, a thing?
I believe laughter is a very important element of life. And yet even though we know it can improve our quality of life, I have come to realize that it is often forgotten or left out of our daily routines. That's why I am intentional about making laughter a part of everyday life.

When I am having a bad day I often ask myself: Have I laughed today? Usually the answer is no and if that is the case, I look for ways to change that. Whether it's laughing at myself or watching a quick funny YouTube video, I know making time for laughter enhances my life. But like most things (food included) laughter is better when it's shared together.
This weekend, my dearly beloved husband and I shared much laughter together. After a Fourth of July family "vacation" and one of the longest weeks of our lives, we were happy to have a house to ourselves and just be.

Of course I was also happy to be back in my kitchen again, making this Grilled Peach Salad with corn and bacon. When the humidity is close to 100% outside, dinner salads are almost a necessity to beat the heat. What I love about this salad are the flavor combinations that go into it: grilled peaches and a lemon vinaigrette; bacon and red onions; and sweet corn and greens.
This is one of my all-time favorite summer salads. It's tantalizing, fresh and like a bout of laughter, oh-so-satisfying to the soul!
Grilled Peach, Corn + Bacon Salad with a Lemon Vinaigrette
Prep time:
Cook time:
Total time:
Ingredients
2 peaches, halved and pitted
1 ear sweet corn
3-4 strips bacon, cooked and chopped
1/4 cup chopped red onion
3 cups mixed greens
[br][b]For the lemon vinaigrette:[/b]
4 tablespoons lemon juice
1 1/2 teaspoons Dijon mustard
1/2 teaspoon Herbs de Provence
6 tablespoons extra-virgin olive oil
Freshly ground black pepper and salt to taste
Instructions
First, make the dressing. In a small bowl or jar, whisk together ingredients and set aside.
Bring a large pot of water to a boil. Shuck the corn and place into boiling water, cover the pot, turn off the heat, and let the corn cook until tender, about 8-10 minutes. Remove the corn and let cool. Using a knife, cut corn off of the cob and set aside.
Preheat the grill to high heat. Lightly brush the peach halves with the dressing. Place the peaches cut side down on the hot grill. Grill for 5 minutes, or until the peaches are soft and have grill marks. Remove peaches from the grill, let cool and slice.
Place greens, corn, sliced peaches, bacon and red onion in a large salad bowl. Drizzle with salad dressing, gently toss and serve immediately.