Take your tastebuds on an exotic trip with this veggie-packed Grilled Mediterranean Salad.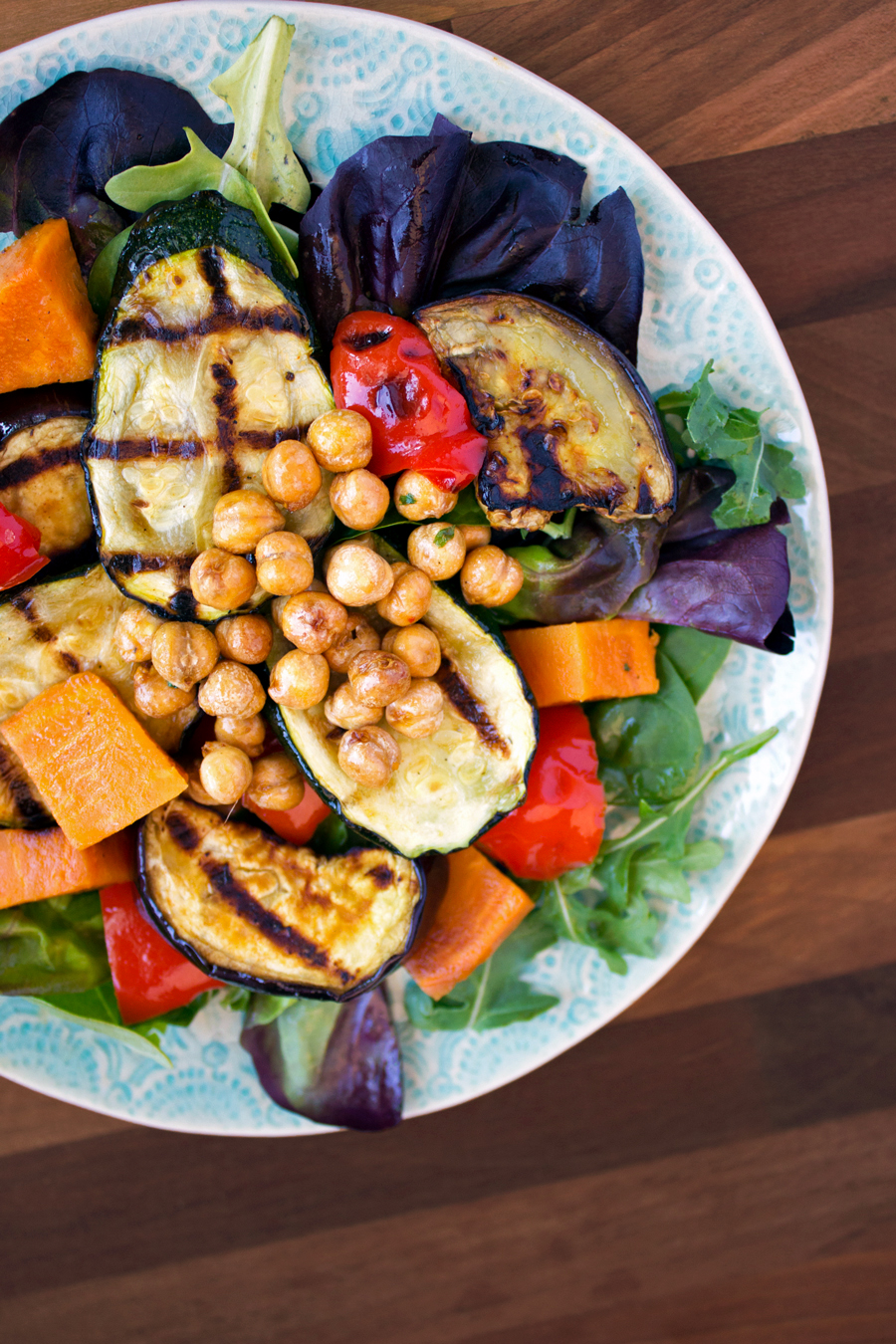 I have a bonus recipe for you guys this week — a summertime favorite of mine that's sure to nourish both your body and soul.
You want to know to know something crazy? Before this year, I had never grilled an eggplant or zucchini. Say whaaaaaat. So where did I get the idea? Two months ago when it was finally time to start grilling again, I spotted grilled cantaloupe on Pinterest. I did a double take I almost didn't believe it. I'd never thought to put cantaloupe on the grill, and it made me wonder what else I could grill, too.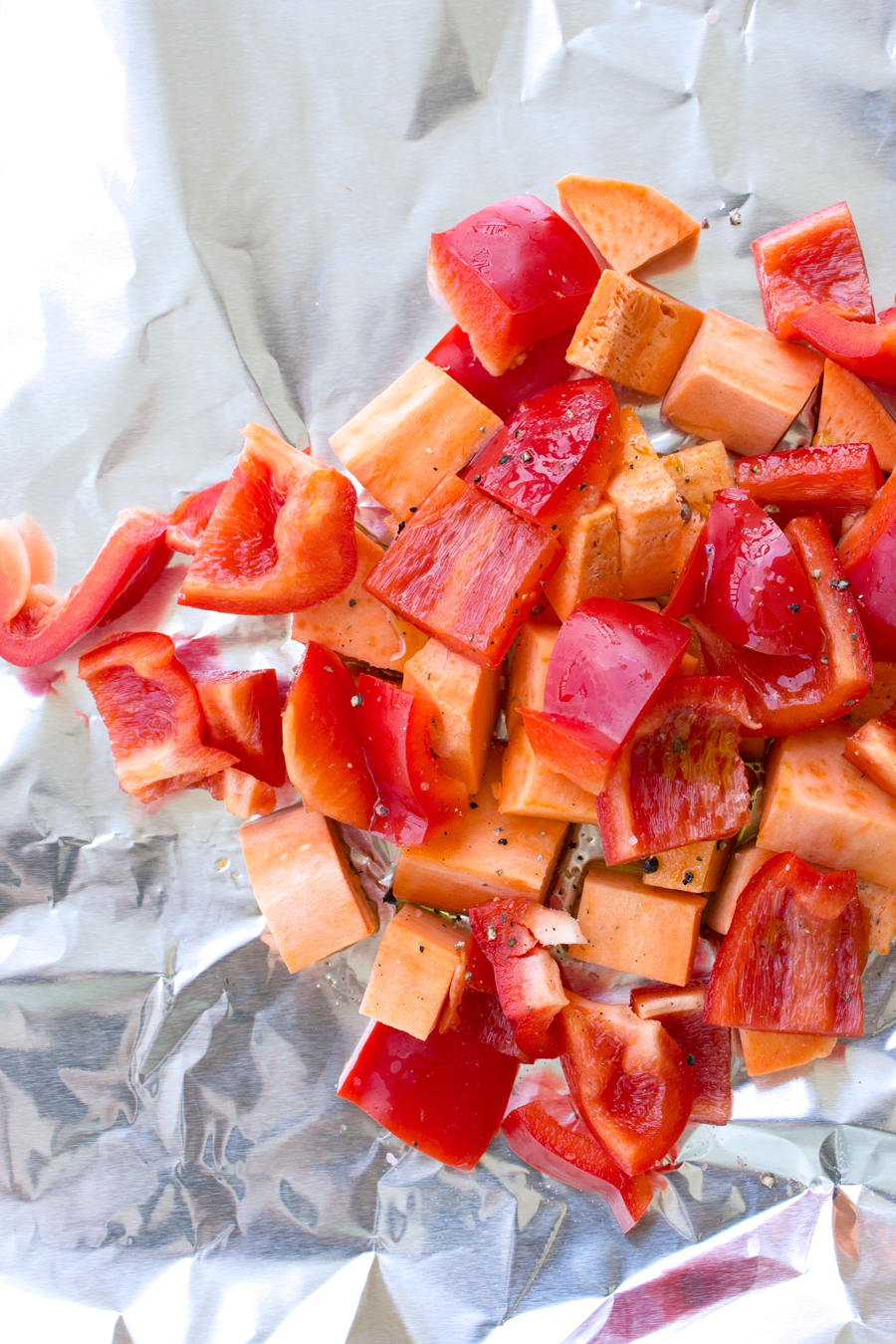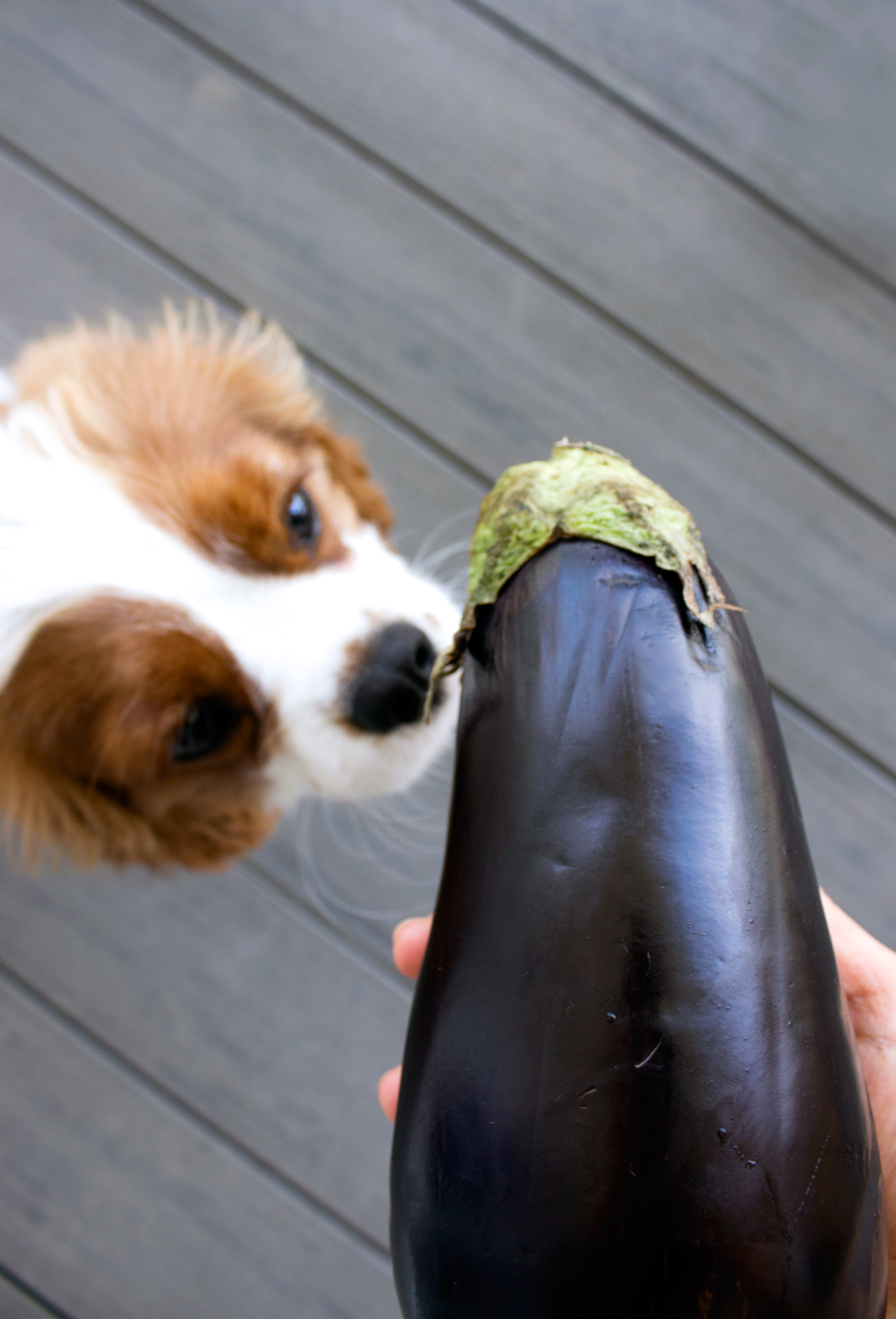 If you follow this blog frequently, you know Mr. MLS and I love our eggplant (and apparently our puppy loves it, too, seeing that he interrupted my photo shoot several times to give it a sniff). We like to use it in this Skillet Lasagna recipe, Chicken Curry Soup, Healthy Mac and Cheese, and more.
But our newest obsession is using it in this Grilled Eggplant Salad with crunchy chickpeas. I've made this salad three ways — with a sprinkling of chickpeas and slices of grilled chicken or hardboiled egg, and with a heaping mound of chickpeas — and both are equally delicious. The best thing about the chickpeas? There's no prep involved because they already come all crispy, crunchy and yummy thanks to the lovely snack experts over at Saffron Road. Less steps = less stress = more time around the dinner table with friends and family. Enjoy! XOXO, Lauren.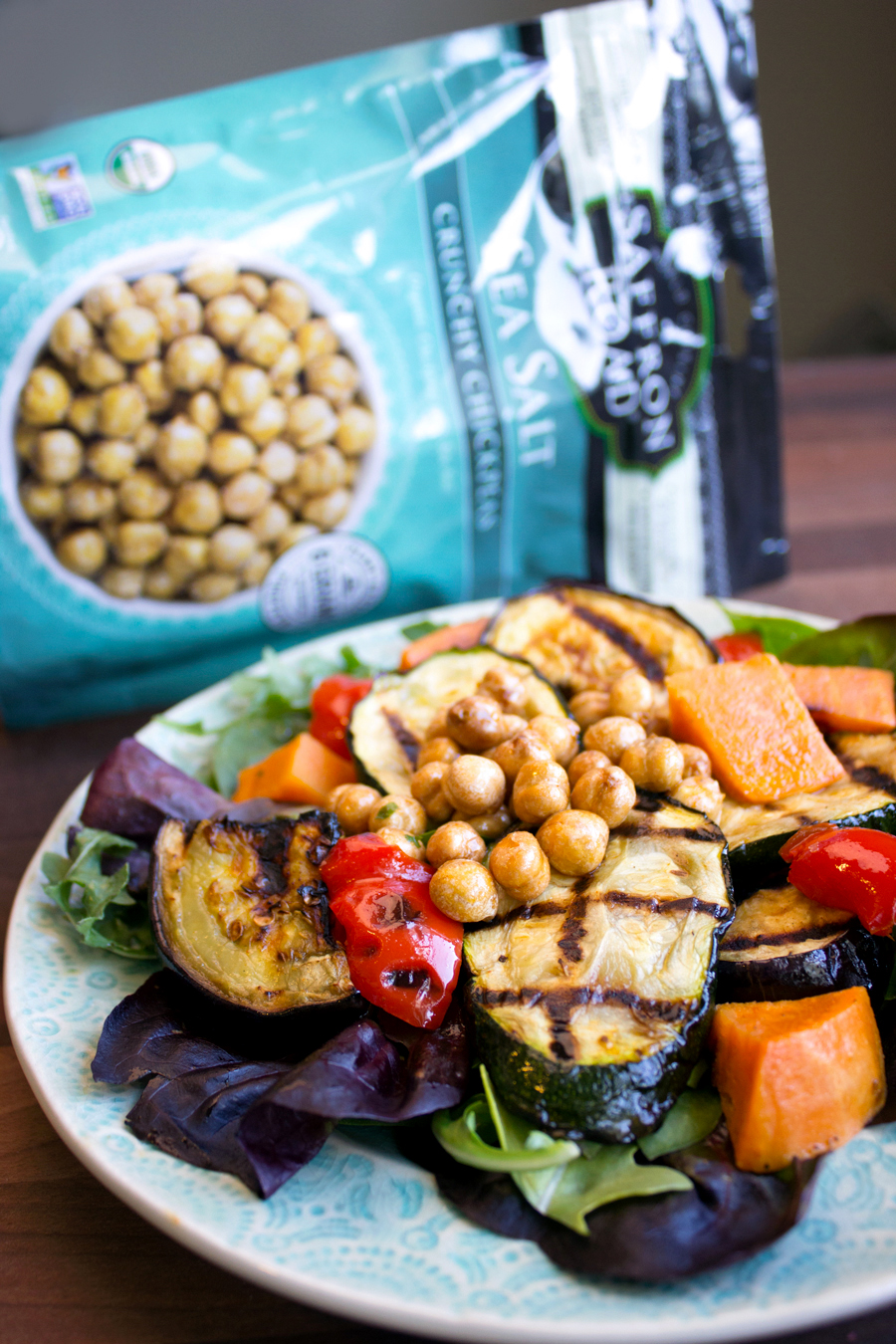 Get faith and food inspiration delivered to your inbox weekly! Click here to sign up for the free Making Life Sweet newsletter!
This is a sponsored post, written by me, and created in partnership with Saffron Road. All opinions expressed are straight from the heart.
Grilled Mediterranean Salad
Ingredients
Olive oil
1 eggplant, cut into 3 inch chunks
1 zucchini, sliced on the diagonal
1 red bell pepper, chopped
1 sweet potato, cubed
Salt and pepper to taste
3 cups mixed greens
3/4 cup [url href="http://saffronroadfood.com/our-products/sea-salt-crunchy-chickpeas/" target="_blank"]Saffron Road Sea Salt Crunchy Chickpeas[/url]
[b][br]
For the vinaigrette: [/b]
1 garlic clove, minced
1 tablespoon white wine vinegar
1 tablespoon fresh lemon juice
1 teaspoon smoked paprika
¼ cup olive oil
2 teaspoons dried parsley
Salt and fresh pepper to taste
Instructions
Preheat grill to medium high heat and brush grate with oil.
Place potatoes and bell pepper on a long sheet of aluminum foil and drizzle and toss with olive oil. Salt and pepper to taste. Wrap potatoes and bell pepper up in aluminum foil and place on grill.
Brush eggplant and zucchini with olive oil and place on grill. Cook potatoes and peppers for 6-8 minutes, then flip and cook for another 6-8 minutes until tender. Cook eggplant and zucchini for 4 minutes, then flip and cook for another 4 minutes.
For the dressing, mix all ingredients together in a small bowl.
Divide greens and vegetables between two plates. Sprinkle with crunchy chickpeas and drizzle with dressing.