What's the worst thing you've ever been called?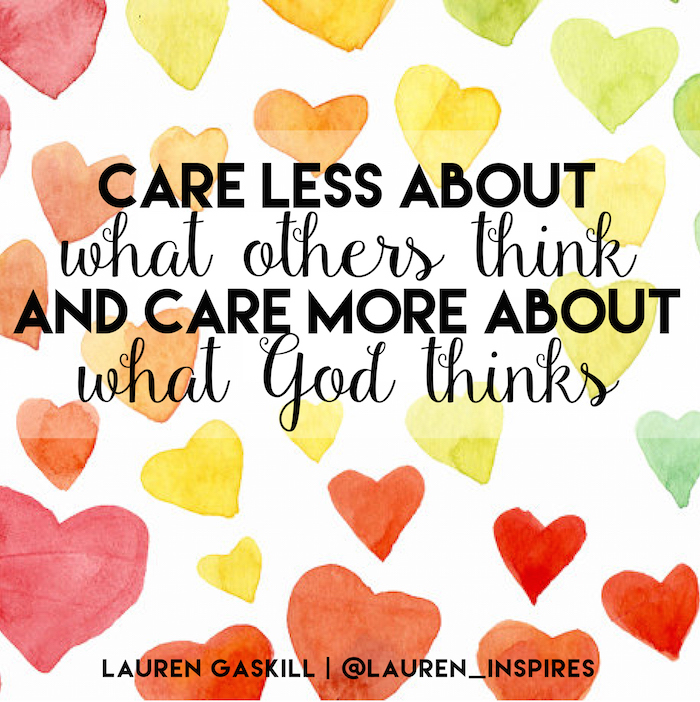 Worthless? Ugly? Annoying? Fat? A loudmouth? Dork? Idiot? Loser? Can you remember a time when someone's words cut deep into your heart and hurt you a little bit? I can. The year was 2007 and I was a flat-chested middle schooler with braces, wavy hair and glasses. Even though I was one of the top swimmers on our club team (which made me semi-cool), I also played the oboe in band, which made me somewhat of a geek. Having good grades and winning the school spelling bee didn't help my social status much either.
I was — and still am thanks to my dad's genetics — a tiny little thing. Never mind the fact I pounded down almost as much pizza, hamburgers, fries and ice cream as the boys at lunch … Kids didn't pay attention to that. On top of being called a "dork," "geek," and "smarty pants," I was called other things things like "anorexic," "bulimic," "twig girl," etc.
At the time my classmates' words didn't bother me much, but I felt their impact two years later when as a freshman, I grew a little bit, started wearing contacts and got my braces removed. Almost instantly people treated me differently … and for a brief period of time I was relieved. But then to my surprise, something strange happened. Even though my classmates stopped teasing me, I was the names I had been called in middle school crept up on my conscience, and I was overtaken with insecurity. Even with a more shapely body and no braces I felt like I had to from that moment on, prove that I wasn't that dorky, twig girl people thought I was in middle school. So I started straightening my hair, putting more makeup on, and wearing the brands of clothes that the popular kids wore. I was still the same old Lauren inside, but new and improved on the outside.
Words cut deep
We can shake them off or pretend like they don't matter, but words still impact us. The impact could take place immediately or several years down the road, but words have a way of getting under our skin and effecting our sense of belonging and identity. Unless we put up a fight.
I'm not going to lie, there's still a small part of me that occasionally feels like it has something to prove — like I need to be put together on the outside every minute of every day. But on the other hand, the older I get the more I'm learning to care less about what others think and more about what God thinks.
God Looks at the Heart
So what does God care about? Does He care if we wear designer jeans or fit into a size 2? Certainly not. God cares more about the condition of our heart. We see this in 1 Samuel 16:7, when the LORD tells Samuel: "The Lord doesn't see things the way you see them. People judge by outward appearance, but the Lord looks at the heart" (NLT).
As sons and daughters of God, when words cut deep we need to remember 1) who we belong to and 2) what really matters. People can call us whatever nasty names they want, but the truth is we are beloved, forgiven and free in the eyes of our Father, and that changes everything.
You have nothing to prove to this world — other than your testimony as a follower of Jesus Christ. You don't have to prove you are beautiful, because God already says you are (Psalm 139:14). You don't have to prove you are treasured, because the Bible proclaims it to be true (1 Peter 2:9).
Understanding and believing these things truly changes how we live. At least I know it changed how I live. You see the moment I understood God's opinion was the only one that truly mattered … it's like the weight to impress other people was suddenly lifted off my shoulders. Like I said before, there is still a small part of me that sometimes feels insecure, but I think that's part of what it means to be human. And I also think that's where the beauty of Christ comes in. Christ enables us to be free and shake off the chains of others' hurtful words and opinions. Isn't that such a beautiful thing?