Fried Brussels Sprouts with Toasted Breadcrumbs create a delicious side to go with any meal.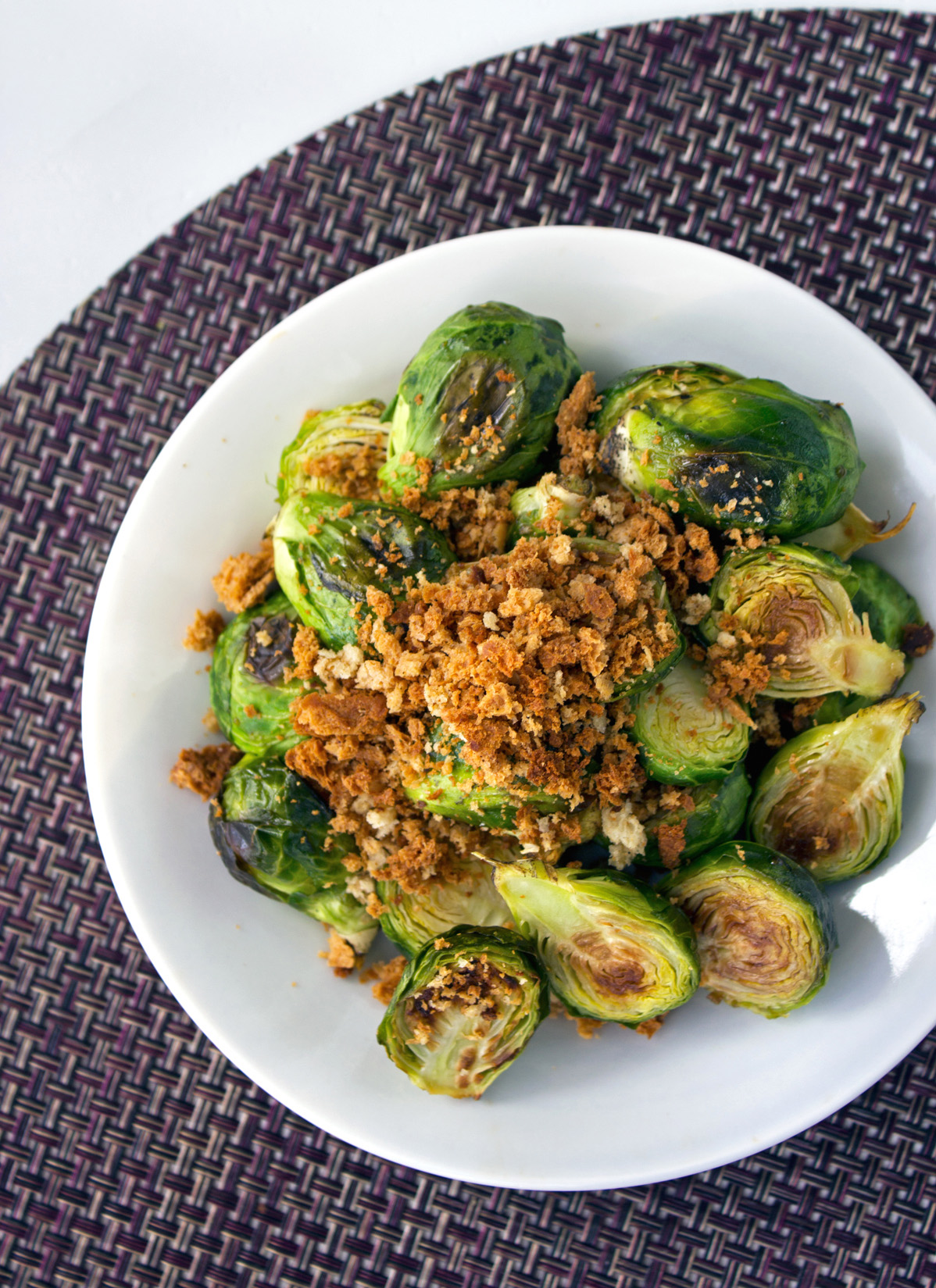 Have you ever had a side dish where you wanted to just eat the whole pan as a meal and call it good? Yeah, that's these Brussels sprouts to a T. Man can't live on sprouts and breadcrumbs alone, but if I had to, I'd be content with these bad boys.
If you'd ask me five years ago what I thought of these little green trees otherwise known as Brussels sprouts, I would have stuck my tongue out and fake gagged. My only experience with Brussels sprouts growing up was eating them boiled. It wasn't until I started cooking for myself in college that I began to research ways to cook them differently. Once I learned the better ways to prepare them, I couldn't stop eating them. (I'm surprised I didn't turn green after learning how to cook them, because there was a period where I think I ate them every day for about two weeks straight.)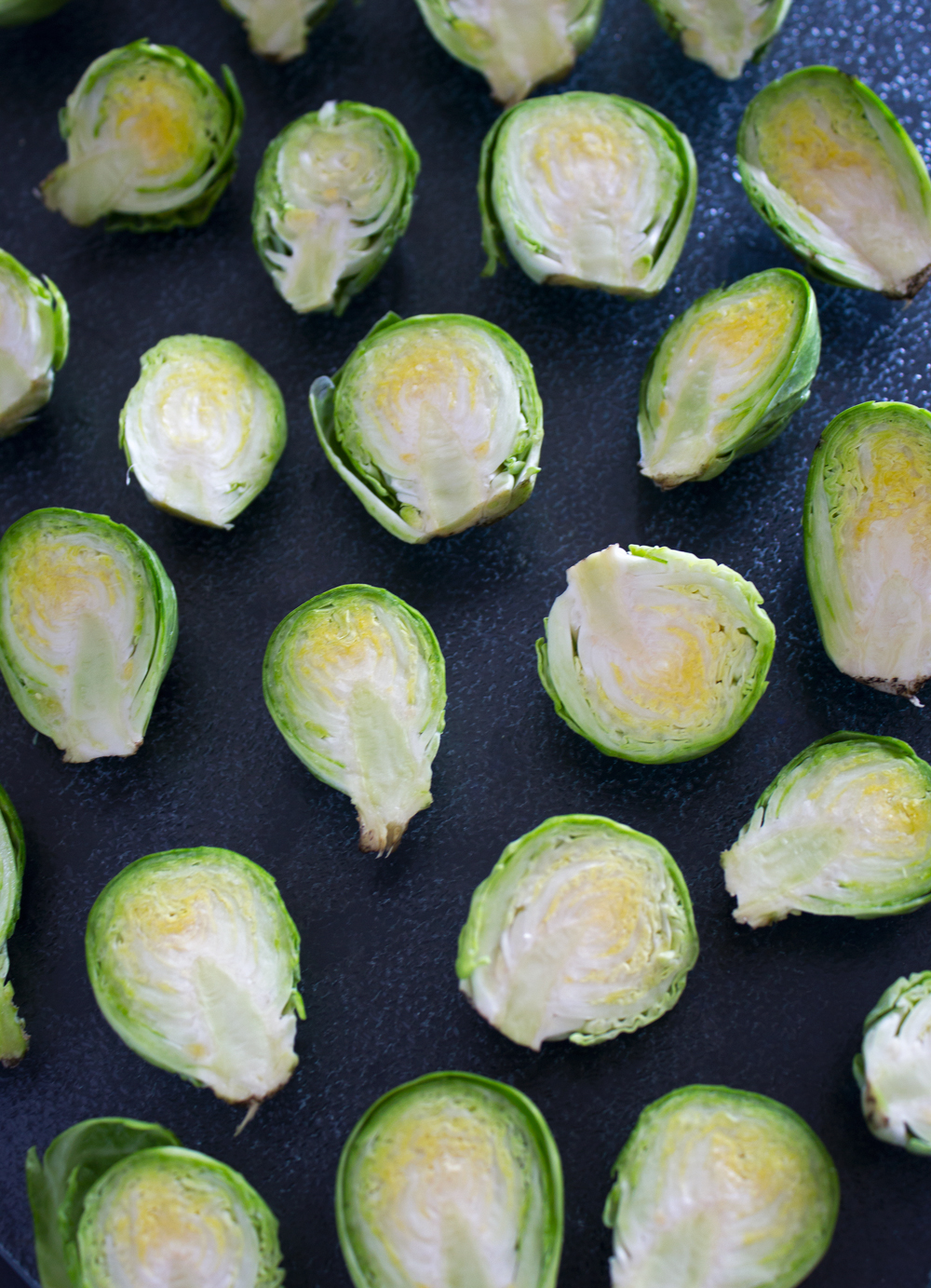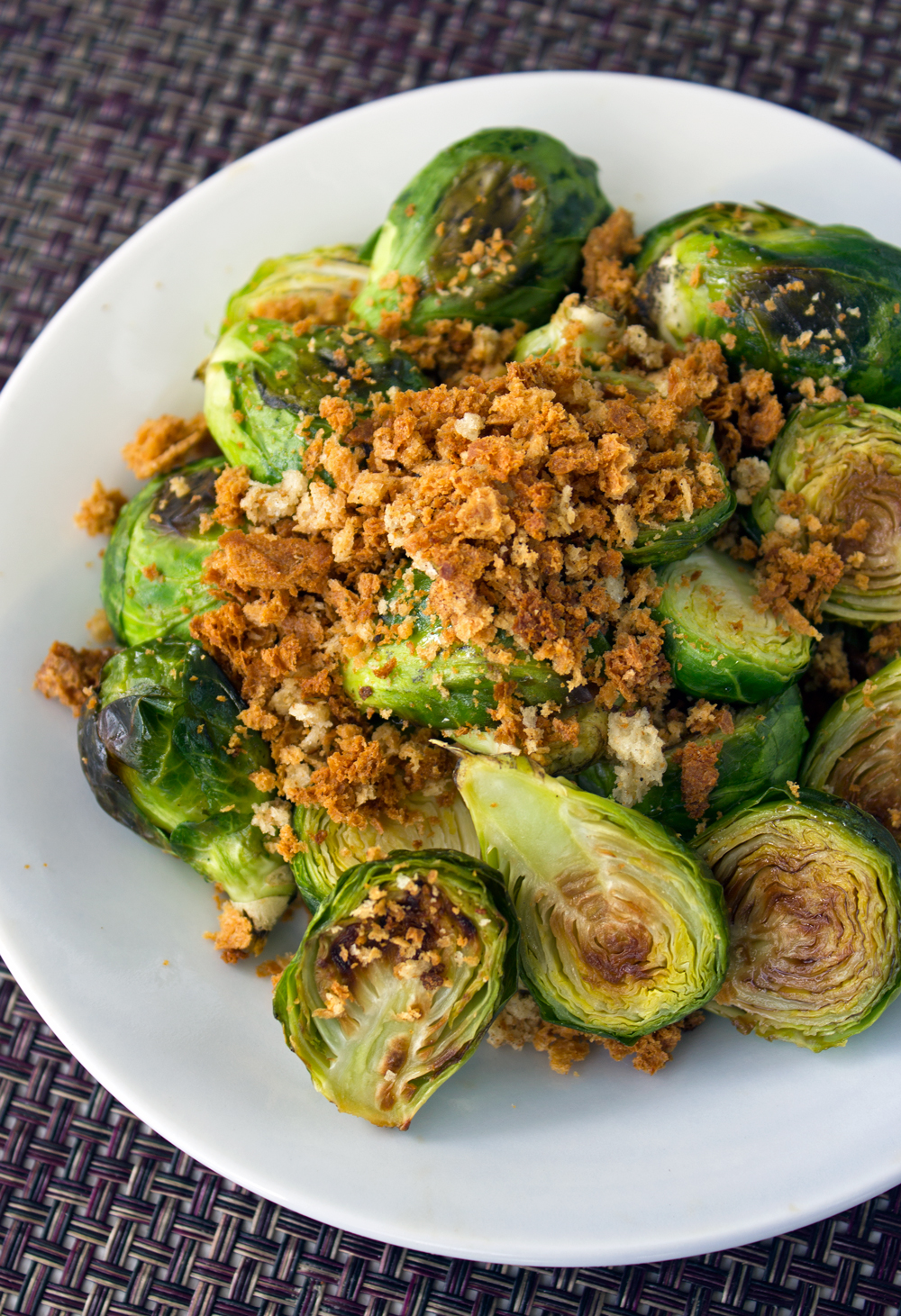 If your not a huge fan of Brussels sprouts your only experience with them has been of the boiled kind, I urge you to try this recipe. Give the little green trees a second chance — they deserve it. Did you know they are packed with Vitamin K, which promotes strong bones (a 195% daily food value per serving to be exact!)? They also contain high amounts of vitamins C, A and B6, among other nutrients. So not only do they taste good when prepared well, but they are also incredibly healthy for you too!
If all else fails and the taste still doesn't appeal to you, I won't feel offended or judge you if you stuff your face with breadcrumbs instead. We can't love all vegetables (it's still hard for me to get on the kale train unless I'm eating kale chips), but we certainly owe each one the chance to win us over.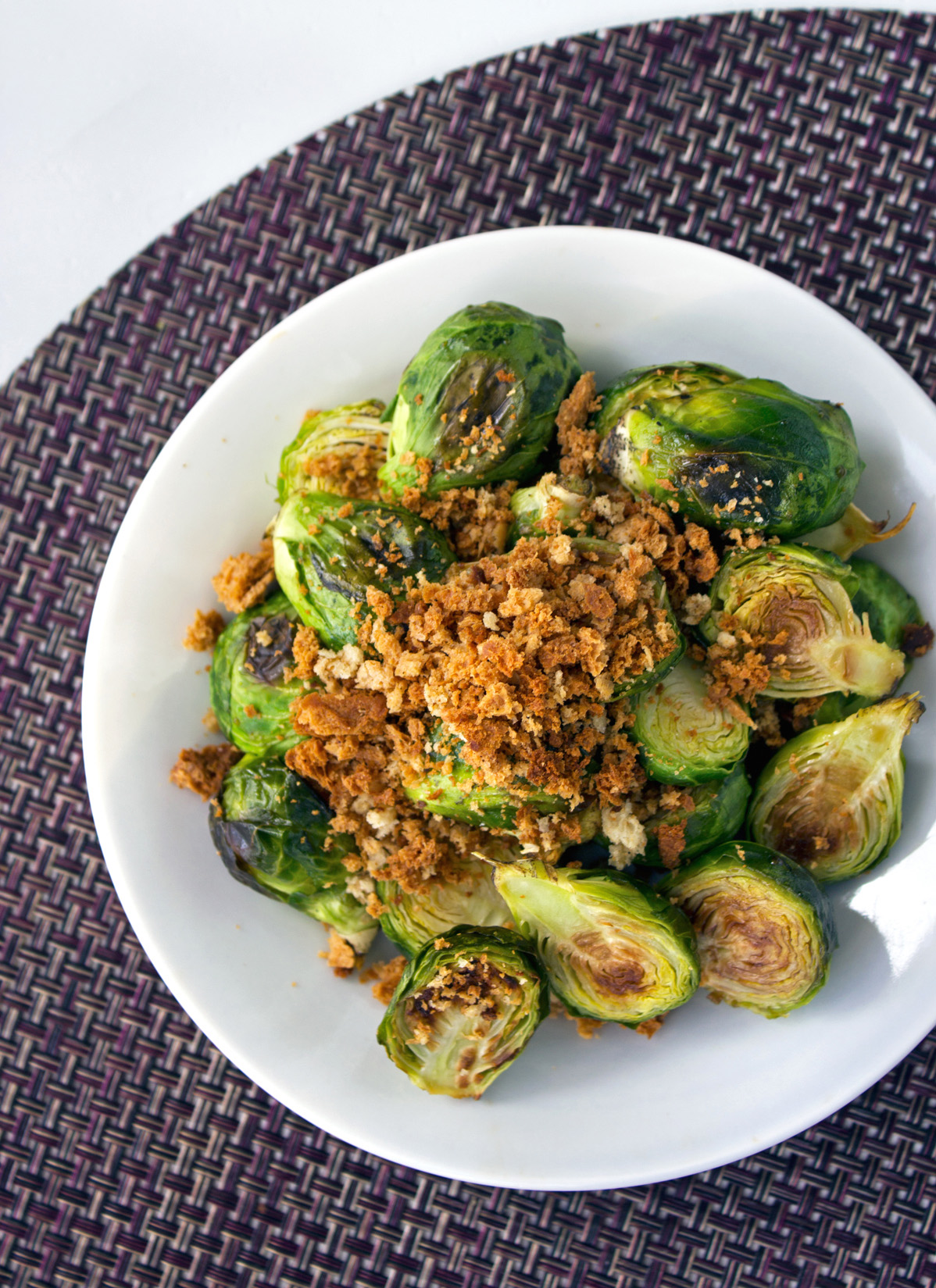 Anyways, enough about Brussels sprouts! Happy Monday, friends. I hope you had a marvelous weekend and I look forward to seeing you on Wednesday for this week's faith post. Make it a great day!! XOXO, Lauren.
Get delicious and healthy recipes delivered to your inbox weekly! Click here to sign up for the free Making Life Sweet newsletter!
This is a sponsored post, written by me, and created in partnership with Canyon Bakehouse. All opinions expressed are straight from the heart.
Fried Brussels Sprouts with Honey, Balsamic Vinegar + Toasted Breadcrumbs
Prep time:
Cook time:
Total time:
Ingredients
2 slices Canyon Bakehouse Mountain White bread
3 tablespoons olive oil, divided
1/2 teaspoon sea salt
1 pound Brussels sprouts, halved
1 tablespoon honey
1 tablespoon balsamic vinegar
Freshly ground sea salt and pepper to taste
Instructions
) Preheat oven to 350˚ F. Place bread in a food processor and pulse until it turns into crumbs. Spread crumbs onto a shallow baking pan and bake for 10-15 minutes, stirring occasionally until golden. Transfer crumbs to a bowl, then add 1 tablespoon of olive oil and seat salt. Stir until crumbs are coated and set aside.
) Heat remaining 2 tablespoons of olive oil over high heat. Add Brussels sprouts and cook, stirring occasionally, until sprouts are golden brown, about 8-10 minutes. Season with salt and pepper to taste, then toss with honey and balsamic vinegar. Top with toasted breadcrumbs and serve warm.