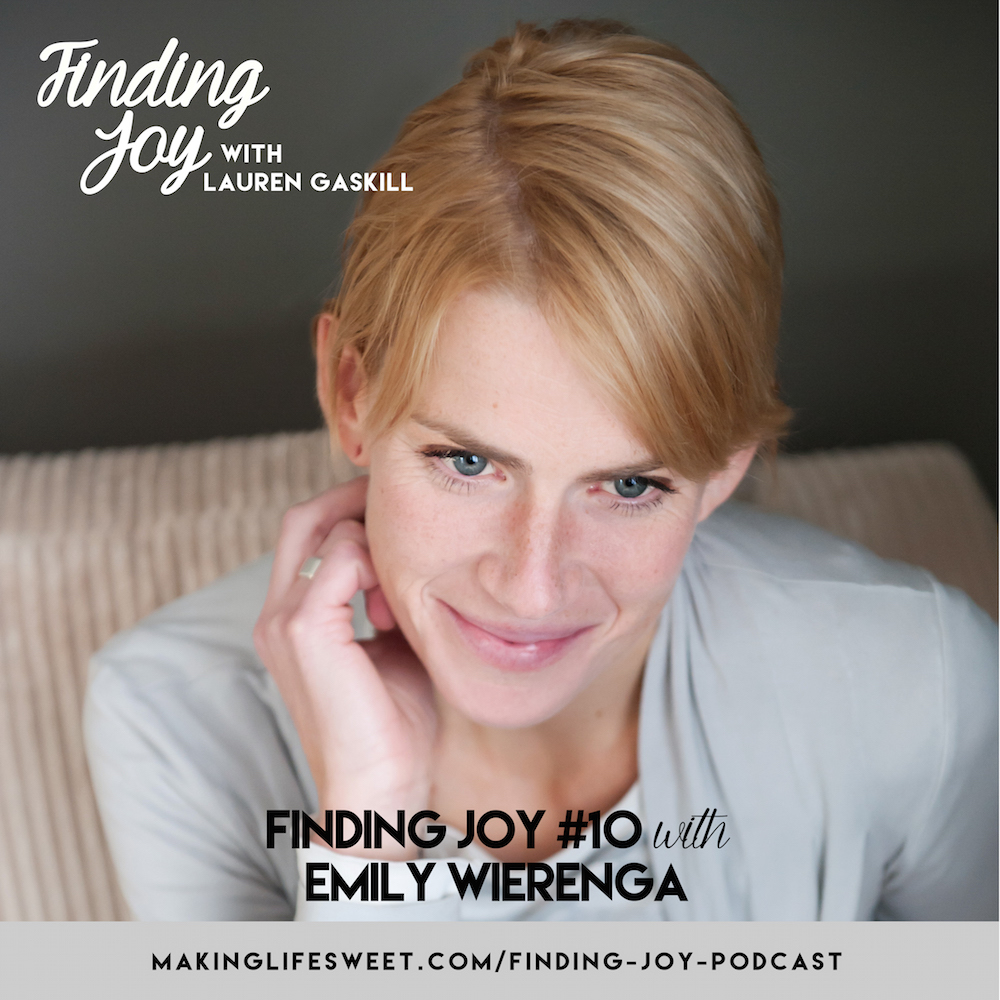 Finding Joy is a podcast dedicated to bringing you encouragement and inspiration in all of life's moments — the good, bad and everything in-between.
I can hardly believe it but today the Finding Joy podcast celebrates its 10th episode! YAY! Thanks so much for tuning in and for all of your support, dear readers. I hope as the podcast grows that we all continue to grow along with it — stronger and more united in Christ. To celebrate the 10th episode, I'm giving something away to one lucky listener. All you have to do is head over to iTunes and leave a review by June 20. Then I'll randomly select a winner. It's that easy!
Now … onto today's episode! Today's guest is Christian author and speaker Emily Wierenga. Emily lives in a small Dutch hamlet in Canada and is a wife and mom to three kiddos. She's also the writer of several books, including her most recent, Making It Home. Two years ago Emily went on a blogger's trip with World Help to Uganda, where she fell in love with the people of Africa. Shortly after her trip she founded a non-profit called The Lulu Tree, where her team works to prevent tomorrow's orphans by equipping today's mothers.
In this episode, Emily and I talk about:
Her battle with anorexia and infertility.
How sometimes you have to lose yourself in order to discover who you really are.
The release of her newest book, Making It Home.
Why she made the hard decision to take a break from blogging.
Emily encourages us to confront our demons, and let go of fear and control in exchange for the freedom and fullness Christ offers us. 
Links From the Show
Connect With Emily
Blog | Facebook | Twitter | Pinterest
How to Listen to the Finding Joy Podcast
You can listen to the podcast here on this blog, or by subscribing to the podcast through iTunes.

Subscribe to the iTunes podcast HERE.
Review this Podcast
By rating this podcast or writing a short review, you can help others find the Finding Joy podcast more easily! Click here to head over to iTunes and rate Finding Joy.