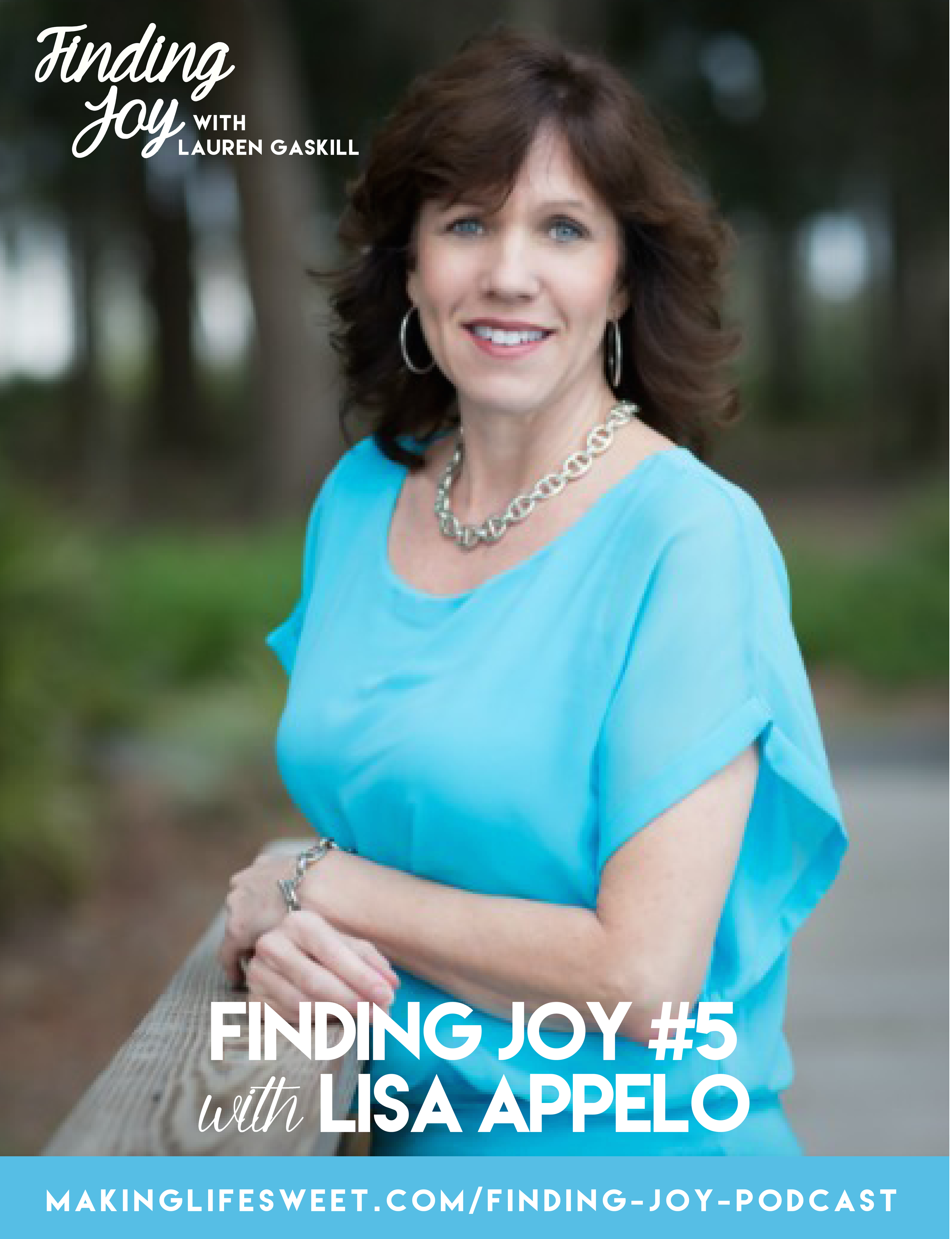 Finding Joy is a podcast dedicated to bringing you encouragement and inspiration in all of life's moments — the good, bad and everything in-between.
Lisa Appelo is our guest for the sixth episode of the Finding Joy podcast and I can't wait for you to get to know her because she's amazing! On her blog, Lisa writes "Four years ago, life as I knew it shattered in a thousand irretrievable pieces.  I never asked God why but I sure did ask — what now? Oh, how God has answered. In a thousand ways, God has been True and Faithful." Today, Lisa is a widow and mother to seven children, but that doesn't stop her from writing and proclaiming God's faithfulness.
In this episode, Lisa and I talk about:
The power of prayer and learning to claim scripture.

How to bring glory to God in the hurt, in the waiting and in the healing.

Why we can trust God with all we have.

Finding joy amid heartbreaking loss.
Lisa encourages us to hold on to God's promises in scripture. "God's faithfulness is a promise to us," she says. "He will and cannot lie. He will be faithful. We don't always know how and we have to wait, which is scary and hard, but we can count on Him being faithful. The beautiful part is when we learn to bring Him glory in the wait."

How to Listen to the Finding Joy Podcast
You can listen to the podcast here on this blog, or by subscribing to the podcast through iTunes.

Subscribe to the iTunes podcast HERE.
Review this Podcast
By rating this podcast or writing a short review, you can help others find the Finding Joy podcast more easily! Click here to head over to iTunes and rate Finding Joy.