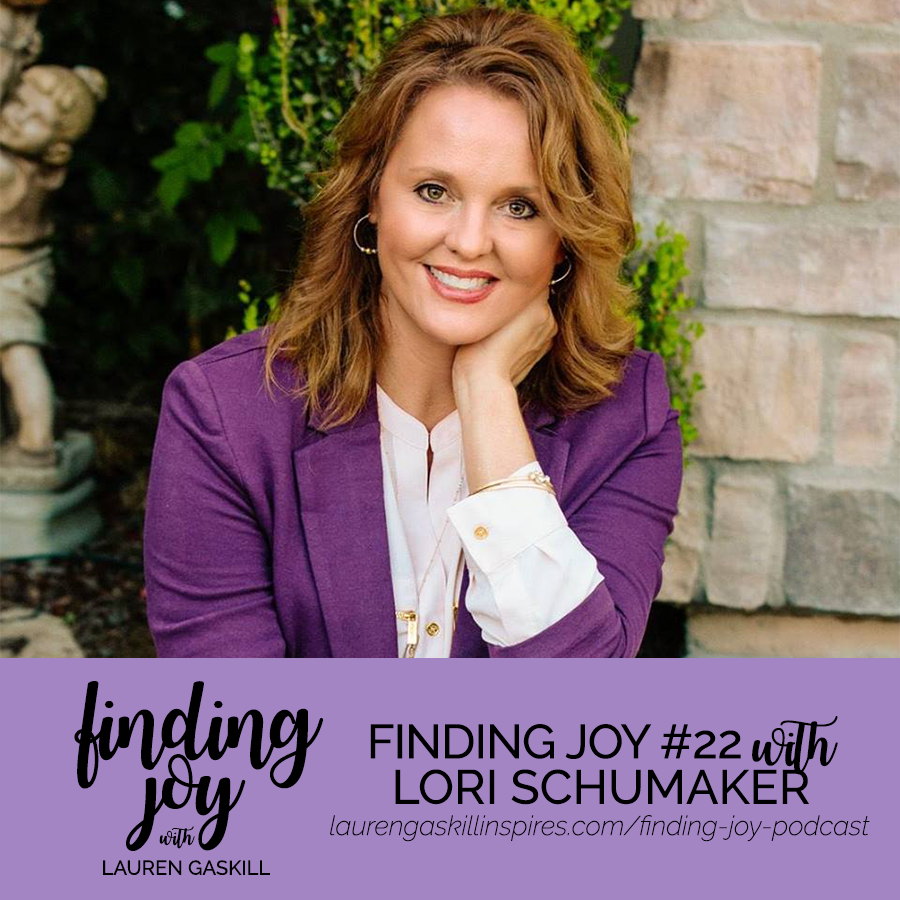 Finding Joy is a podcast dedicated to bringing you encouragement and inspiration in all of life's moments — the good, bad and everything in-between.
Lori Schumaker is our guest for the 22nd episode of the Finding Joy podcast. Grab your favorite holiday drink (I'm going with Starbuck's Toffee Nut Latte this year) and get ready for an incredible conversation that will uplift you in this season of Advent.
I may be a little biased because she is a good friend of mine, but seriously, Lori is one-of-a-kind. She's genuine. She's compassionate. She's generous. And she radiates Christ. As a mom, wife and writer, Lori's passion is helping others find hope in brokenness. She longs to see people walk in freedom, and discover the joy that comes along with following Jesus.
In this episode, Lori and I talk about:
The dangers of people pleasing and looking to others for worth and approval.
Learning to substitute the labels others give us for the labels Christ gives us.
The difference between knowing and believing God.
How God heals us by peeling back layers of our "onion" to help us get to the core of who we are in Him.
The joy that is found when we say, "Lord, Thy Will be Done."
How to fight the enemy and keep Him from stealing your joy.
Lori encourages us to find hope in Jesus and surrender our hearts to His healing process. He wants to heal us — but we have to be willing to let Him do a work in us.

Links From the Show
Connect With Lori
Facebook | Twitter | Instagram | Pinterest
How to Listen to the Finding Joy Podcast
You can listen to the podcast here on this blog, or by subscribing to the podcast through iTunes.

Subscribe to the iTunes podcast HERE.
Review this Podcast
By rating this podcast or writing a short review, you can help others find the Finding Joy podcast more easily! Click here to head over to iTunes and rate Finding Joy.