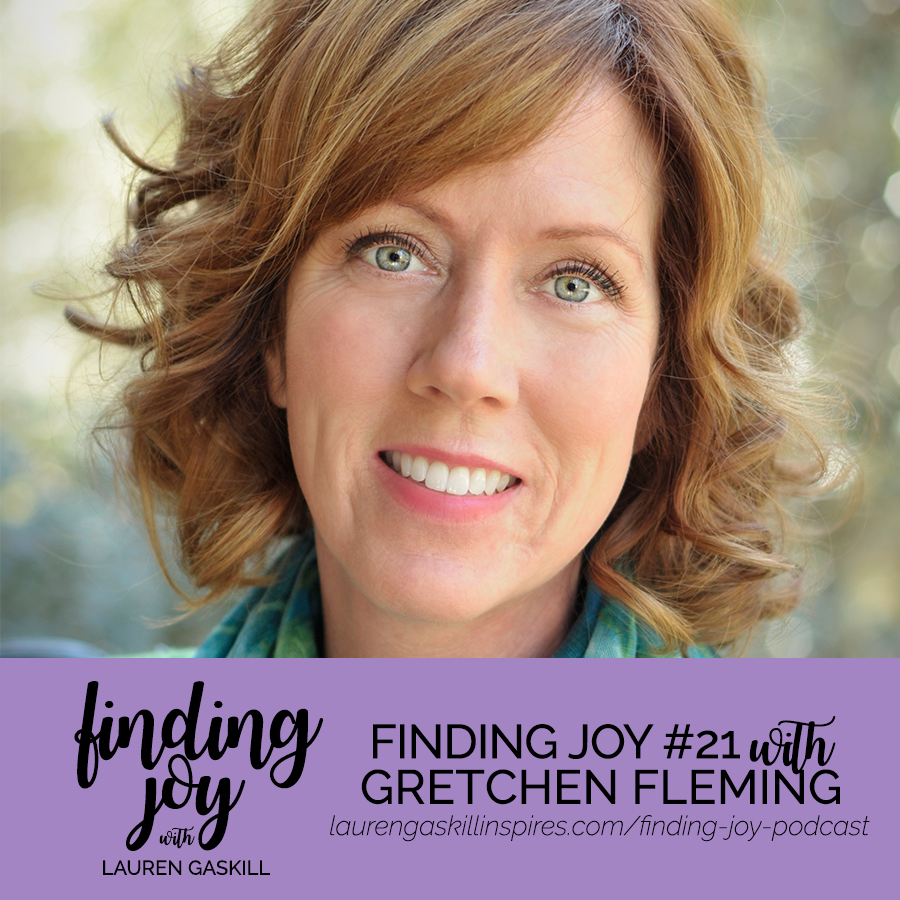 Finding Joy is a podcast dedicated to bringing you encouragement and inspiration in all of life's moments — the good, bad and everything in-between.
Gretchen Fleming is our guest for the 21st episode of the Finding Joy podcast, and I'm so delighted to share our conversation with all of you! Though I met Gretchen just months ago, her friendship has already meant so much to me. She is a genuine sister in Christ, and I know her story will inspire many.
As a wife, mom, Bible teacher and blogger, Gretchen loves to see Jesus change lives in the same way that He changed hers. On her blog, Gretchen writes, "My passion is to follow hard after Jesus, knowing He is the treasure of a lifetime and worth every minute I commit to Him. God's Word has been life-giving through the most trying times — a great source of strength, wisdom, and truth. It is my heartfelt desire to encourage women in their faith with the hope I have found in His Word."
In this episode, Gretchen and I talk about:
How to cultivate a hunger for God's Word, and how God speaks to us through His Word.


Fighting for faith when life doesn't make sense.

Learning to trust and enjoy the Lord when your heart is broken.

How practicing gratitude makes room for more joy in life.

Learning how to be a parent of surrender — a parent who entrusts their children to God.
Gretchen encourages us to rejoice in the Lord because of who He is — when times are good, and especially when times are bad.
Links From the Show
Connect With Gretchen
How to Listen to the Finding Joy Podcast
You can listen to the podcast here on this blog, or by subscribing to the podcast through iTunes.

Subscribe to the iTunes podcast HERE.
Review this Podcast
By rating this podcast or writing a short review, you can help others find the Finding Joy podcast more easily! Click here to head over to iTunes and rate Finding Joy.