This twist on a Chinese classic is a creative way to sneak more vegetables into your diet. Not only are these orange cauliflower bites healthy, but they taste just as good as the restaurant chicken version — husband approved!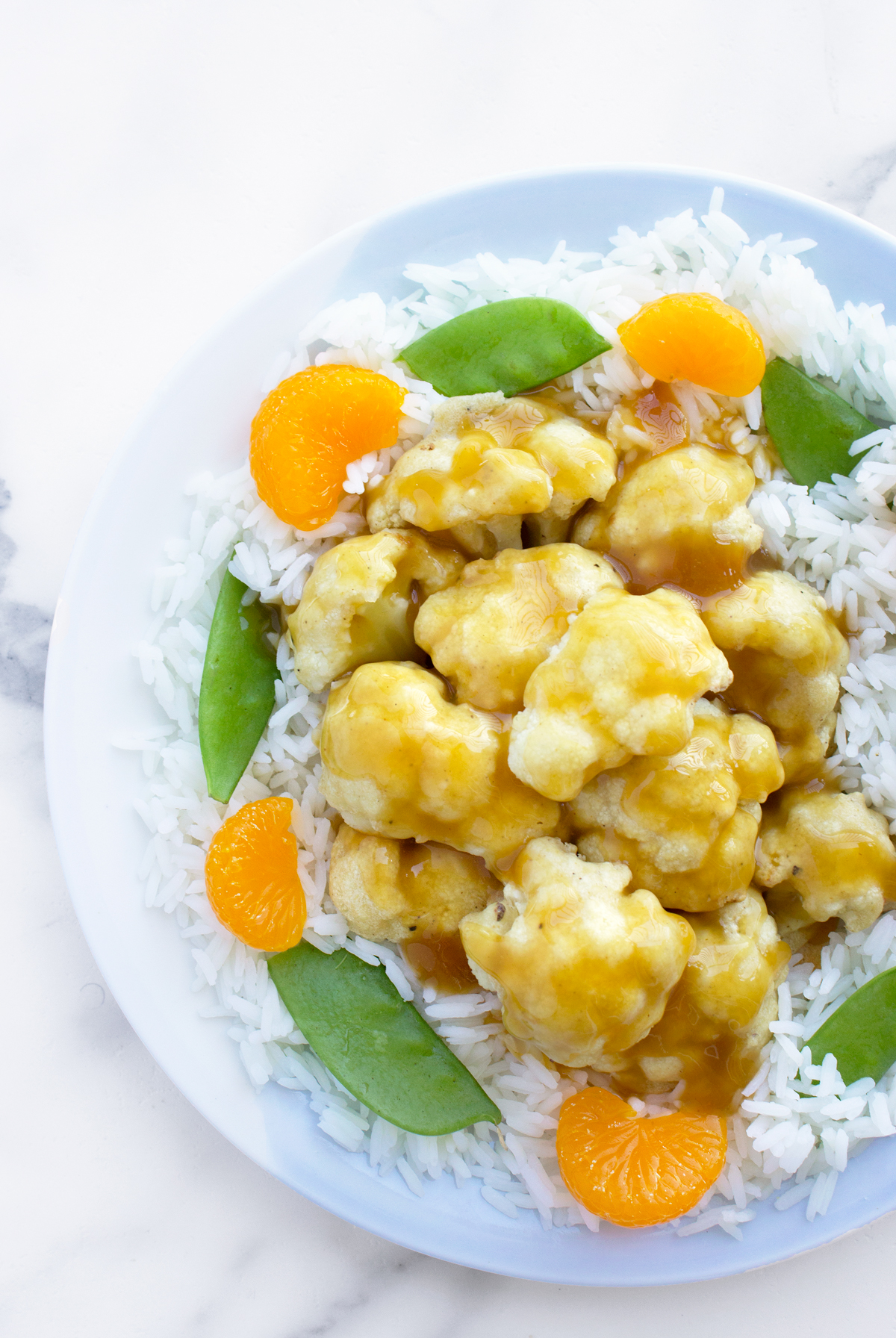 You guys, I'm having a moment. An I-want-to-throw-my-smartphone-off-a-cliff moment. I get that smartphones are cool and they help us stay connected to people, but really, what I want more than anything else right now is to put my phone under the tire of my car and crush it the next time I back out.
Why? Because I am sick and tired of the distraction and wasted time that smartphones cause. Not just in my life, but in all of our lives. OK, rant over. Thanks for letting me vent.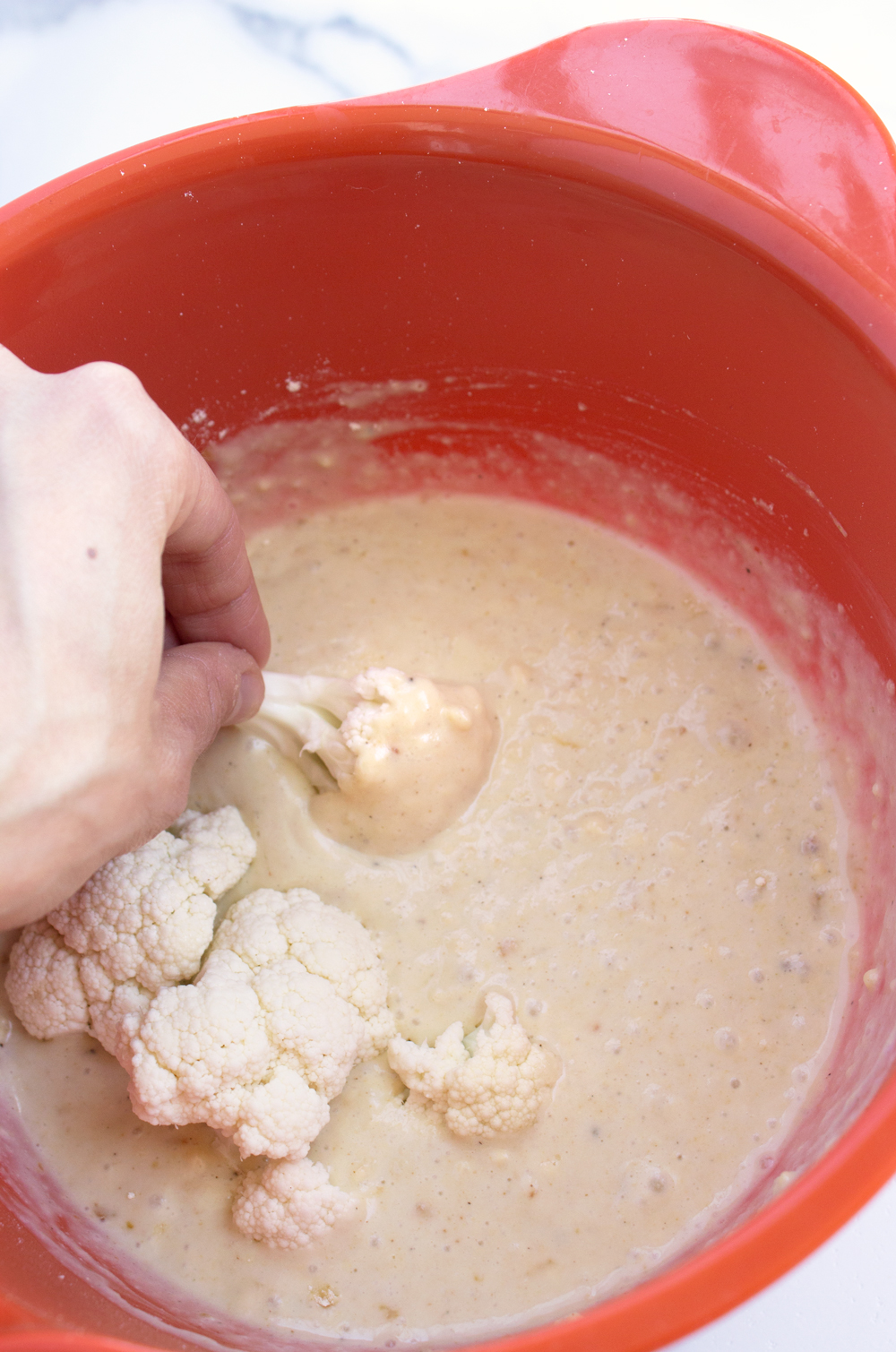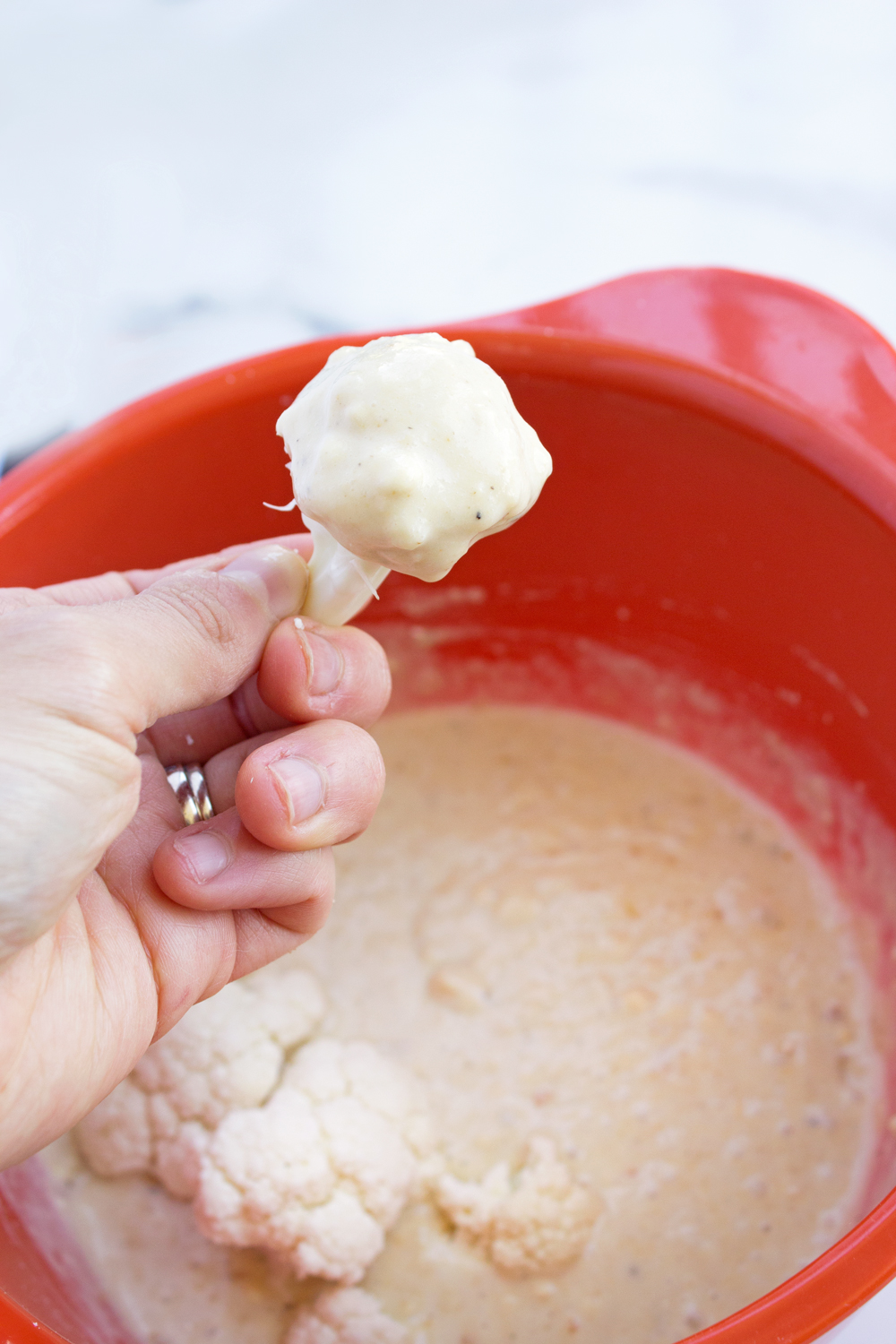 But in all seriousness, can we agree the world might be a better place if we learned to put our phones aside a little bit more?
I remember life before smartphones. I especially remember dating before smartphones, and oh, how glorious those days were. Time with my love was never interrupted by notifications. The only time we looked at our phone was to see what time it was. Our attention was fully devoted to being present and in the moment with each other. It's no surprise to me that most of the memories I have from our relationship are from when we started dating. Because that was life before smartphones. Life before distraction became the norm.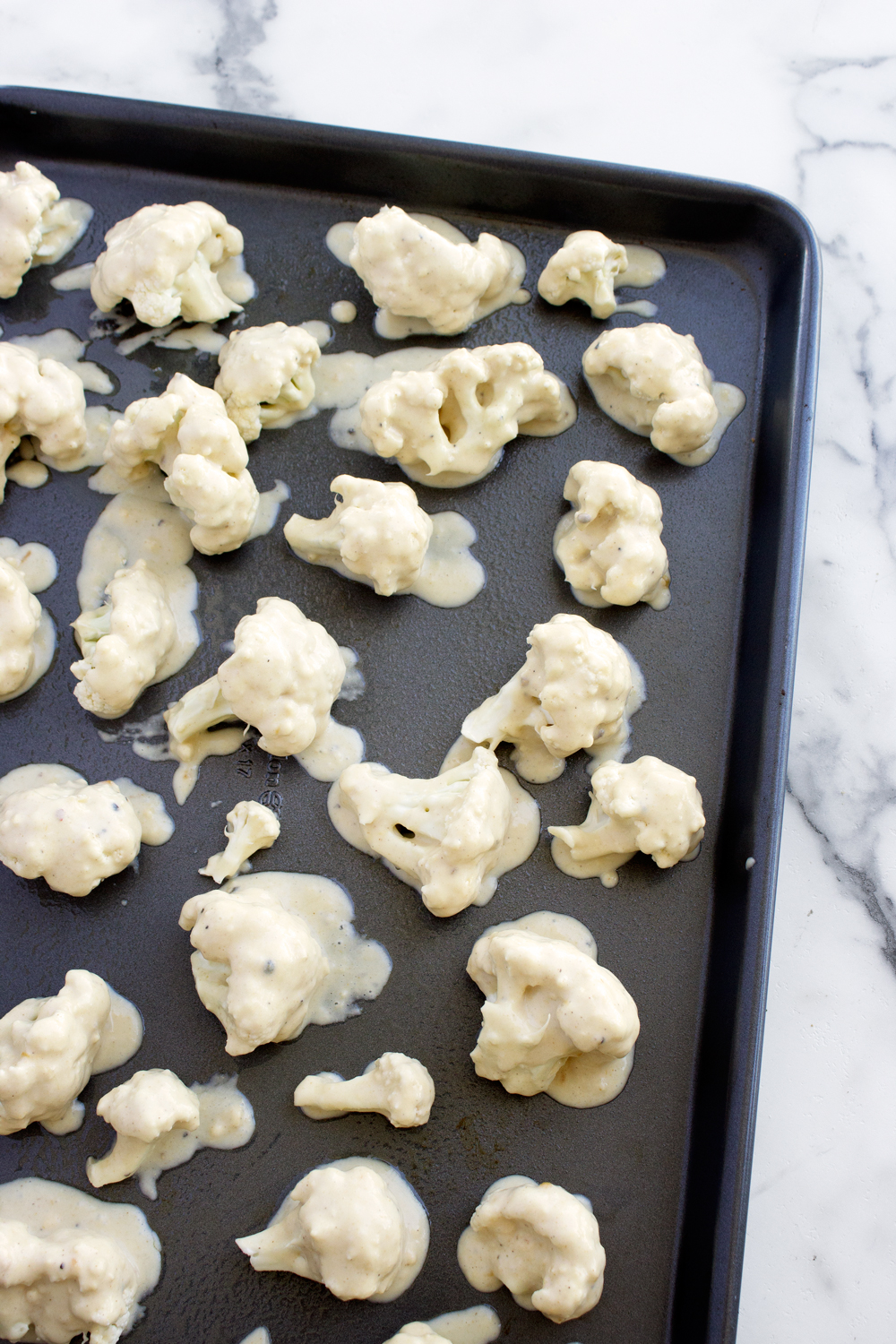 When Mr. MLS and I first got married we set a few boundaries around our newly purchased iPhones. No phones at the dinner table. No phones while we are watching TV or a movie. No phones when we go on a walk. It was easy at first.
But over time our boundaries became less and less adhered to — as if social media was more alluring than being present with the love of my life. What's the honey? Hold on, I have to check my phone. Sounds terrible, right?
Here's another question I have for you: Have you been there? Have you ever had the dynamics of a relationship interrupted by a smartphone? I have a hunch we're all nodding our heads in collective agreement at this very moment.
I wonder how Jesus would have responded to the interruptions of smartphones if they were around during his ministry here on Earth. While Jesus doesn't speak specifically about smartphones in the Bible, he does talk about distraction in Luke 10:38-42 at the home of Martha and Mary. I'm sure many of you are familiar with this story but I think it deserves another reading:
As Jesus and his disciples were on their way, he came to a village where a woman named Martha opened her home to him. She had a sister called Mary, who sat at the Lord's feet listening to what he said. But Martha was distracted by all the preparations that had to be made. She came to him and asked, "Lord, don't you care that my sister has left me to do the work by myself? Tell her to help me!"

"Martha, Martha," the Lord answered, "you are worried and upset about many things, but few things are needed—or indeed only one. Mary has chosen what is better, and it will not be taken away from her."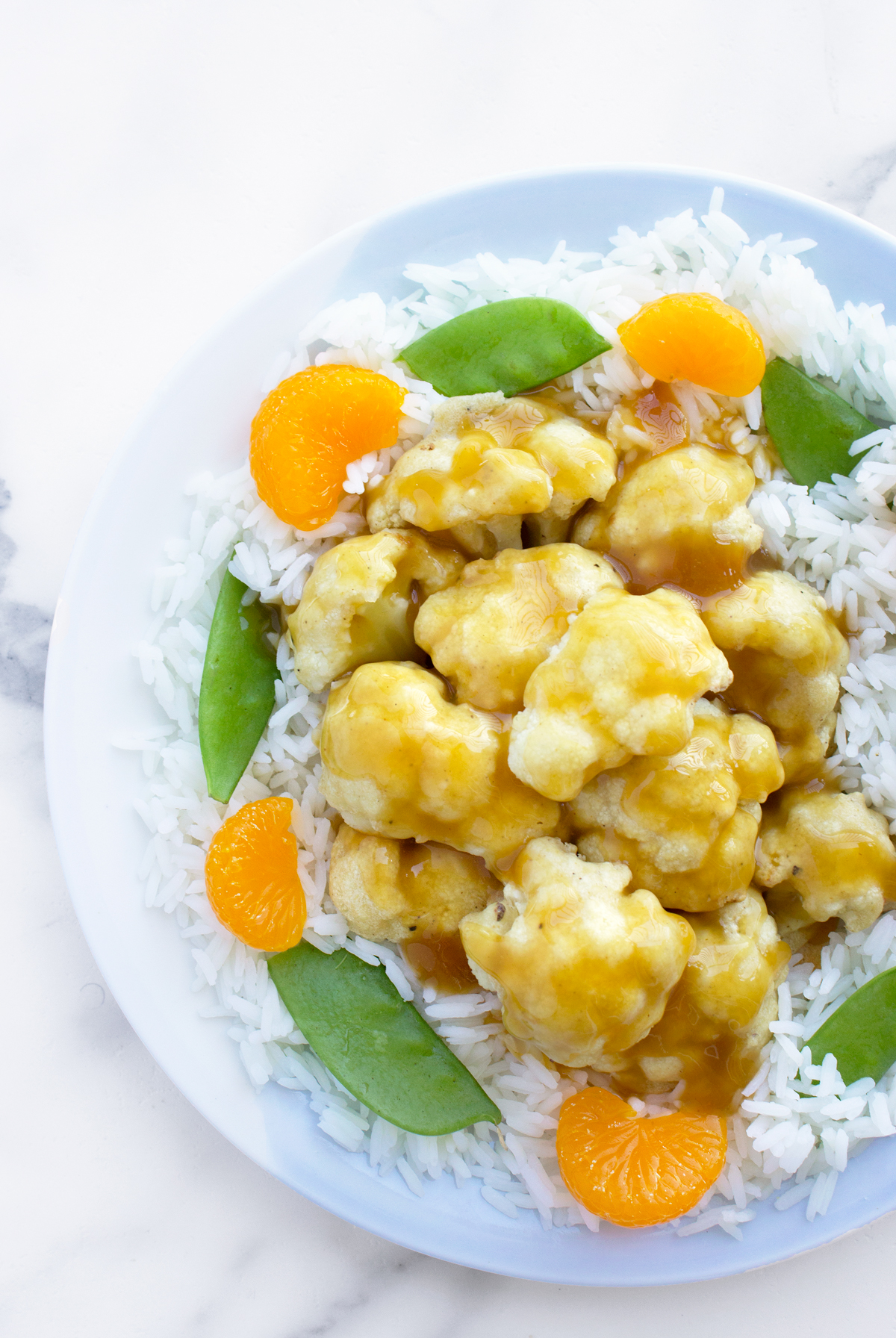 Smartphones weren't a thing in Jesus' day, but distractions were. And in this passage of scripture Jesus uncovers the tragedy of self-imposed pressures and distraction — Distraction keeps us from loving and living well. More specifically distraction is a waste of our time.
I think there is a time and place for smartphones (and I certainly won't be running over mine anytime soon) but I think it's also time we remind ourselves: People — not phones — are our priority in this life. Amen?
Today my second priority is to eat this amazingly delicious, mouthwatering, sweet and tangy dish of Chinese Orange Cauliflower Bites. I like to devour a whole plate with rice, mandarin oranges and other veggies for dinner, but the recipe works great as an appetizer too. Enjoy and … maybe start setting some boundaries on your phone by not checking notifications while your cooking! 😉 XOXO, Lauren
Chinese Orange Cauliflower Bites
Prep time:
Cook time:
Total time:
Ingredients
1 large head of cauliflower, cut into bite-sized pieces
1 cup canned coconut milk
¾ cup all-purpose flour (I use gluten-free)
1 teaspoon garlic powder
1 teaspoon ground ginger
1 teaspoon onion powder
½ teaspoon salt
½ teaspoon pepper
For the orange glaze:
½ cup vegetable broth
½ cup orange juice
½ teaspoon orange zest
¼ cup brown sugar
2 tablespoons soy sauce
2 tablespoons rice vinegar
½ teaspoon ground ginger
1 tablespoon cornstarch
1 tablespoon water
Instructions
Preheat oven to 450° F. Spray a baking sheet with non-stick spray and set aside.
To create the batter, whisk together coconut milk, flour, garlic powder, garlic powder, ginger, onion powder, and salt and pepper in a medium bowl. Stir until smooth.
Coat cauliflower pieces with batter and place on baking sheet. Bake for 20 minutes until cauliflower turns slightly golden brown.
While cauliflower is baking, whisk together the vegetable broth, orange juice and zest, brown sugar, soy sauce, rice vinegar and ground ginger in a small saucepan over medium heat. Bring mixture to a boil. Combine cornstarch and water in a small bowl and stir until mixed. Pour cornstarch mixture into the saucepan and stir until glaze thickens, about 2 minutes.
Remove glaze from heat and cauliflower from oven once both are done cooking. Let cauliflower bites cool and place in a medium bowl. Spoon pour glaze over cauliflower bites and toss until each piece is evenly coated.
Serve with rice or quinoa, vegetables, orange, pineapple, or even cashews!