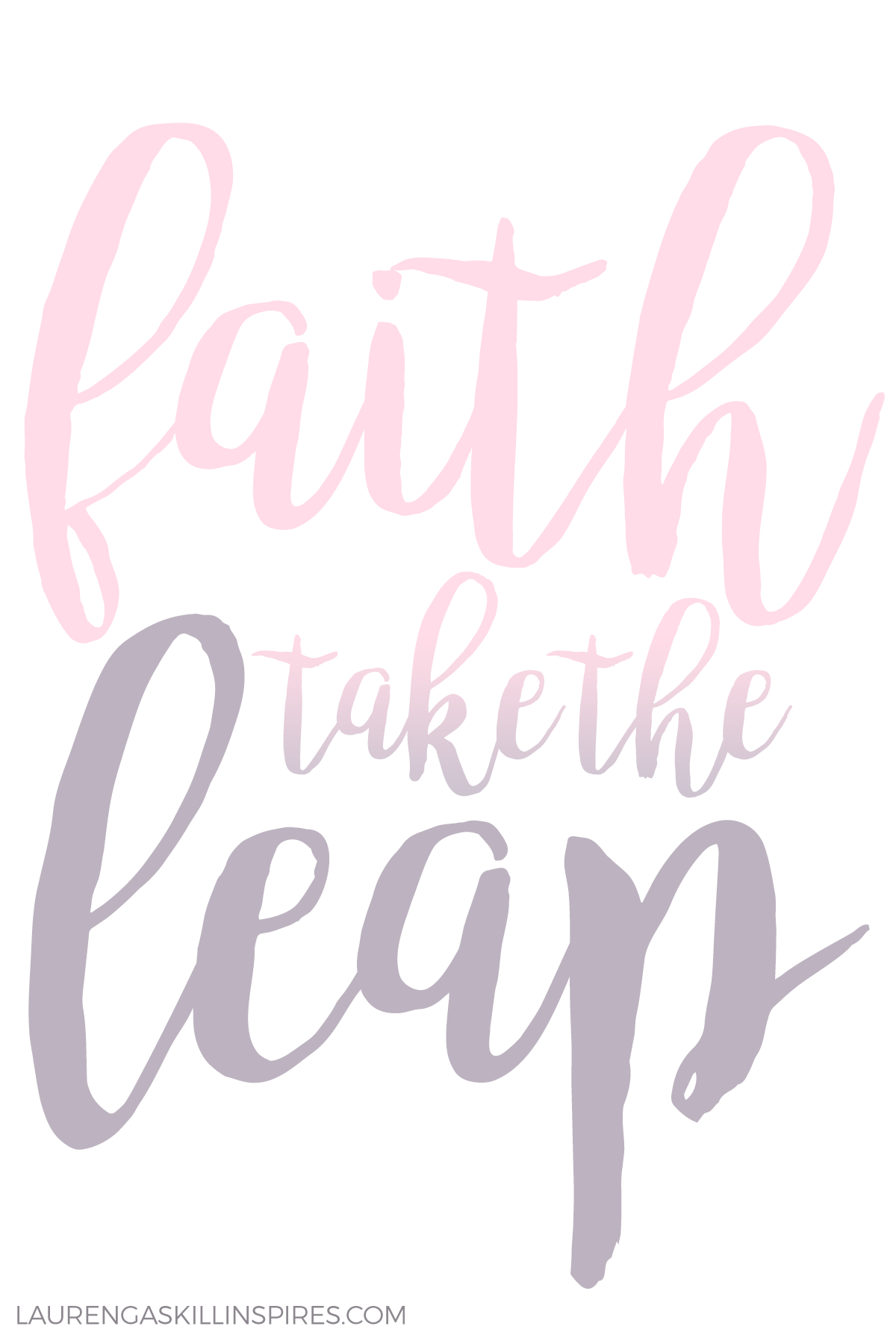 I didn't know if I would have the courage write this blog post to you. But thanks to a lot of nudging from the Holy Spirit, and by God's grace and strength, I know this is what I must do.
Before I let you in on some pretty big, exciting news, let me start by saying thank you. Thank you for being a part of this community. Thank you for sharing your heart with me week after week here on the blog and in the email newsletters. Thank you for supporting this ministry. Thank you for coming alongside me in prayer.
I've said it many times and I'll say it again: Writing may be something God has called me to, but you guys are one of the main reasons why I write. You are the reason why I stay up editing podcasts when I get home from working my full-time job. You are the reason why I pour my soul out week after week, in the hopes that my story might inspire and encourage you in your own faith journey.
So thank you. Thank you for being here and thank you in advance for supporting me in what I'm about to share with you.
When I first met my husband eight years ago, I had no idea how our story would unfold. But I did know two things: one, he loved me; and two, he wanted to be a business owner someday. After moving from Indiana to the great state of Minnesota and then to Iowa, I knew three things: one, he loved me; two, he still wanted to be a business owner; and three, we wanted to settle somewhere warm — a place with plenty of beach and mountain scenery to go around.
From the day our moving truck unloaded our belongings here in Des Moines, we knew this city was only a chapter in our journey. We just didn't know how long we'd be here.
Lord, please speak to my husband when the time is right to move. You know our hearts and what we desire, but we also want Your will to be done, so we will stay here until you say go. 
In January, a year and a few months after we'd moved, my husband came to me and said, "I think it's time."
He'd already been looking at businesses to acquire for more than a year, and this time, the Lord brought a venture to him that was too good to ignore.
Five months later, I am thrilled to let you in on our little secret:Read More