Happy October, ya'll! With this being my favorite month of the year, I'm ridiculously excited for what the new season has in store for this blog, and cannot wait to announce something BIG in the coming days ahead.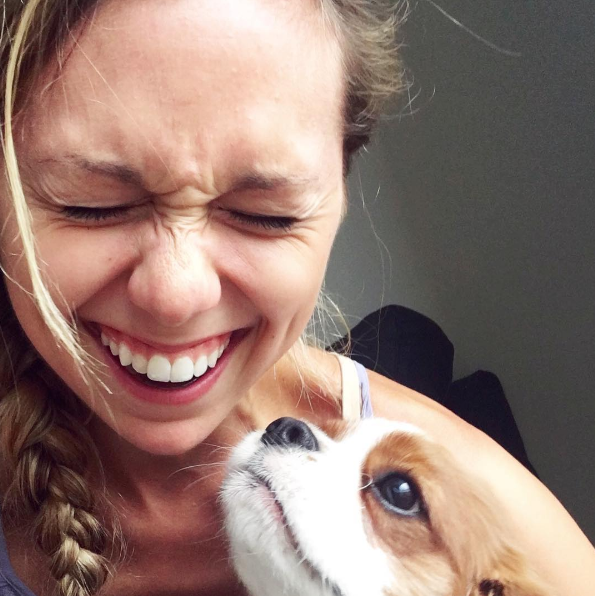 The past year has been, by far, one of the biggest years of my life (moving to Des Moines, starting a podcast, traveling to the Bahamas, and attending She Speaks back in July) and this next year is looking to be just as exciting, too.
If you follow this blog, you know I've been teasing the new site for a few months. Today I'm happy to say the teasing is almost over and soon I will unveil the brand new LaurenGaskillInspires.com! Stay tuned.
If you're wondering why the URL switch, here's some thoughts from me before the launch:
"Even though I'm leaving MakingLifeSweet.com behind, my heartbeat will always be about making life more sweet. I believe life should be sweeter — filled with good food, love, faith, friends, inspiration and encouragement. But it's time for a change. Time for me to focus more on what God has called me to do: to inspire women to be Positively Lovely daughters of God. And that means being clear about what I'm about and what I do. I am a Christian writer and speaker.
You may have noticed I haven't been posting as many food recipes as I used to. That's because I have felt strong conviction from the Lord to focus more on what He has called me to. This was a hard decision to leave food behind, but I have a great peace about it, and I appreciate your support.
I'll always love food and still be a part of the food blogging/recipe development community, you just won't see any more food posts from me (although you'll be able to access them through my archives). Instead, LaurenGaskillInspires.com will be the place you go to when you need a friend to lift you up, encourage you to step out in faith, or inspire you as you continue to walk with Jesus. Again, I appreciate your support during this time of transition. You guys are the reason why I do what I do, and I love you so much! XOXO, Lauren"