These Baked Lemon Chicken Thighs are topped with lemon, olive oil, garlic and Italian seasoning. When paired with potatoes and leeks, it makes the ultimate sheet-pan meal.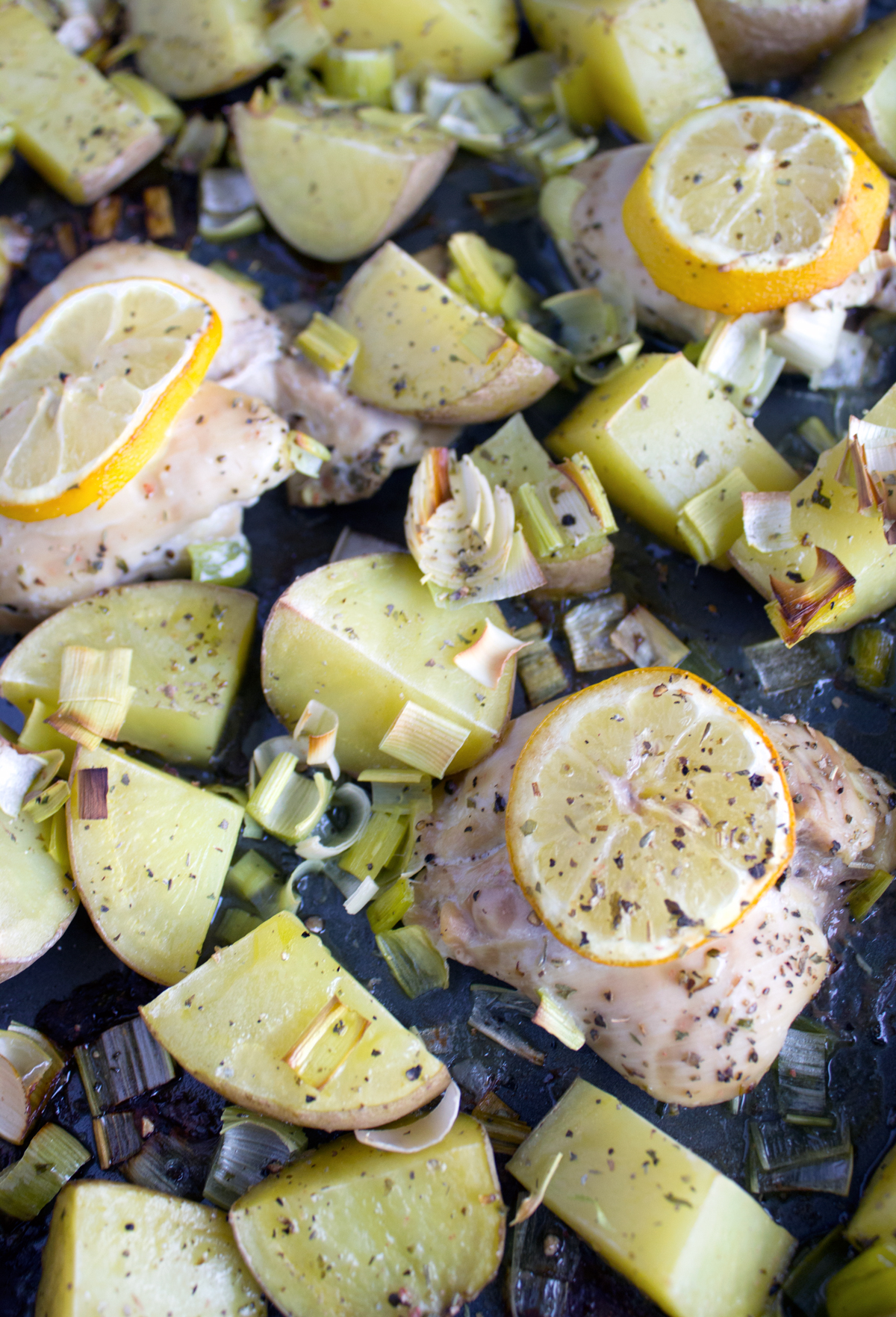 Friends, we made it. It's Friday! Raise your imaginary wine glass with me and let's toast to making today and this weekend fantastic. Next week at this time, Mr. MLS and I will be hanging out with family in Indiana for Memorial Day festivities. It's the first time we've seen many of our family members since Christmas, and we are so so so so very excited to hug and share life with each and every one of them.
What are you planning to do for Memorial Day? Do you have any traditions you're working on? Any fun events happening? I want all the deets.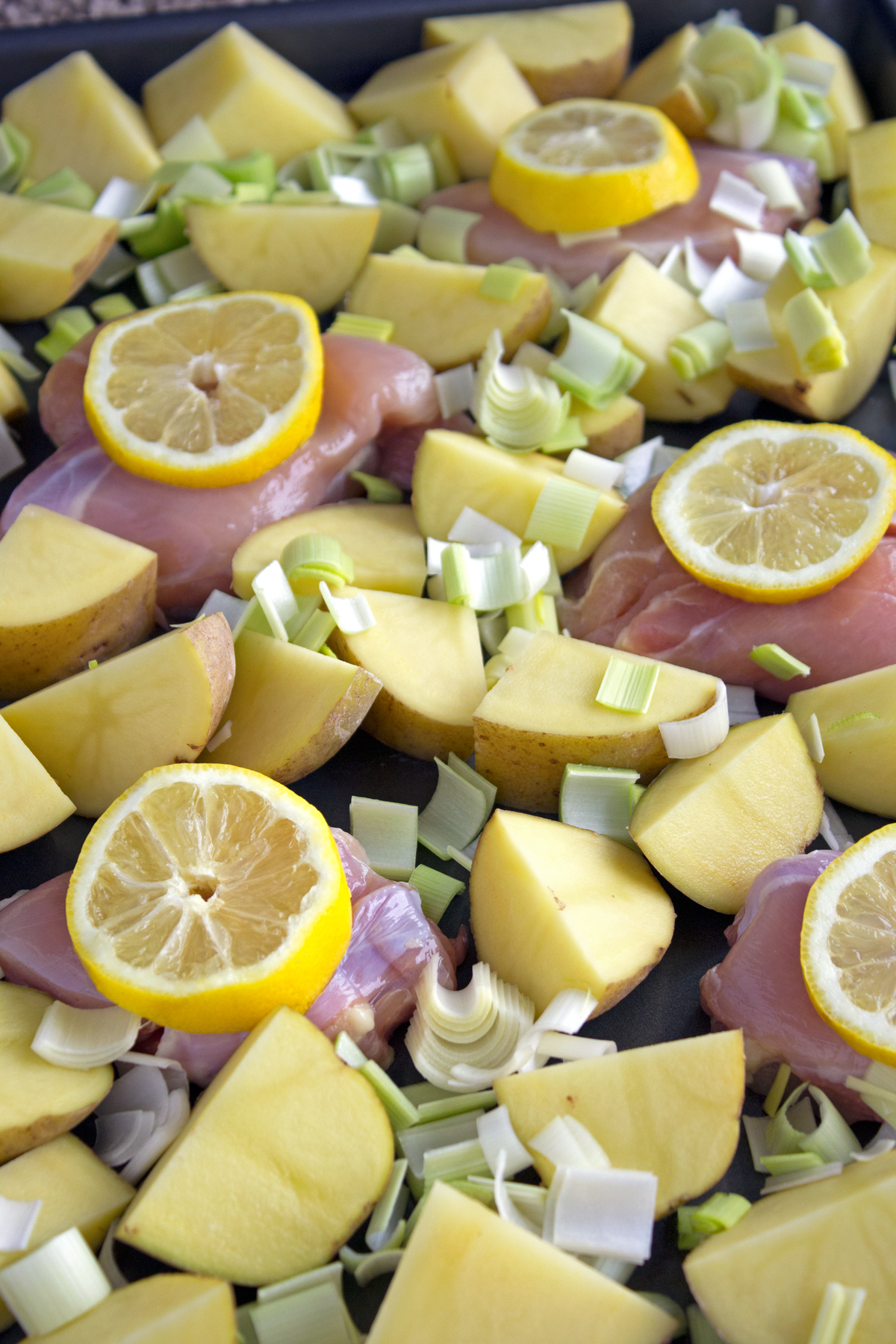 If you're like me, over the next several days you're going to be too busy planning things for next weekend to want to cook anything too crazy for dinner. Enter today's post: the solution for having a delicious dinner without having to do hardly any work!
Guys. Once you chop up the potatoes, leeks and lemons, all you have to do is place things on the sheet, drizzle them with oil and seasoning, and walk away. The oven will do the rest for you. Isn't that amazing?! Nothing to clean up, nothing to fuss over. I know … I'm speechless too.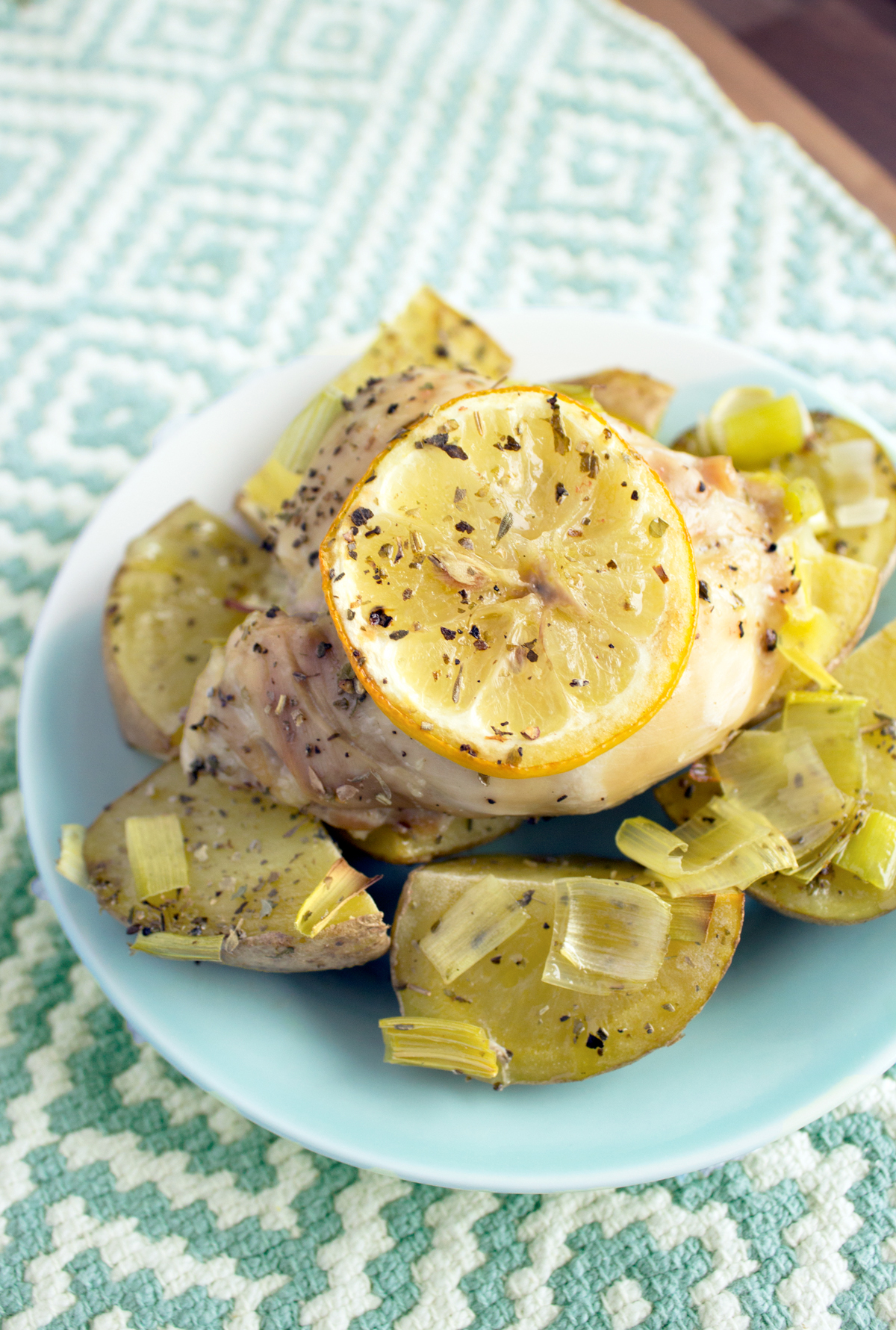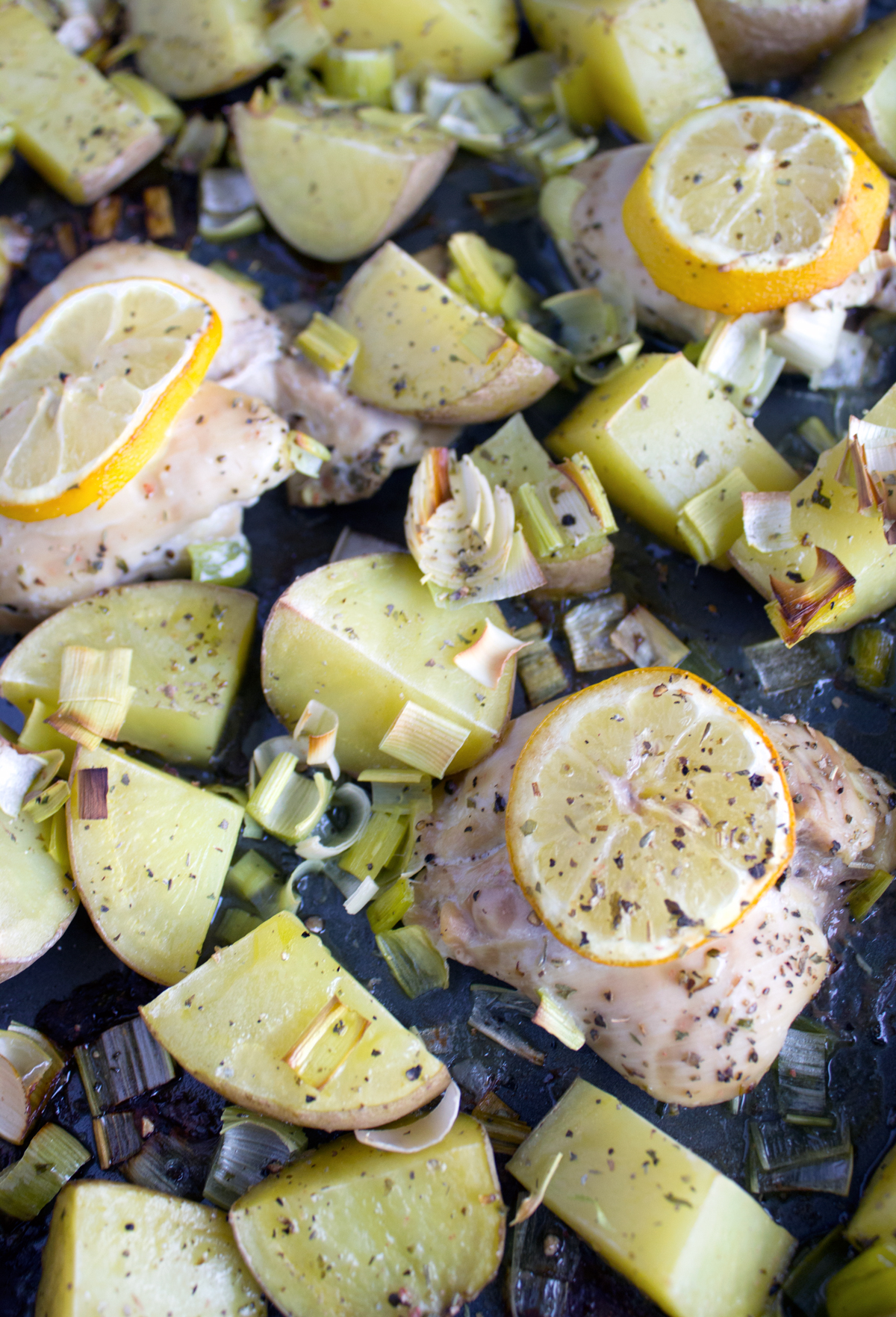 This recipe was inspired by a recent cooking class I taught on how to enjoy cooking and make life easier in the kitchen. During the gathering, many of the women expressed how much they disliked multiple steps and having lots of things to clean up. But they also didn't like having to resort to convenient, processed foods. With this sheet-pan baked lemon chicken recipe at your fingertips, you won't have to deal with either.
I used leeks in this recipe, but if you aren't a fan, you can totally swap out onions. Same goes for the chicken. Not a thighs person? Use chicken breasts instead and it will taste just as good. Enjoy and have a fab weekend!
Baked Lemon Chicken Thighs and Potatoes
Prep time:
Cook time:
Total time:
Ingredients
4 chicken thighs or breasts (can be boneless or bone-in, skin-on)
1 ½ pounds golden potatoes, cut into 1-inch cubes
1 leek, finely chopped
¼ cup olive oil
2 lemons (1 zested and juiced) and 1 thinly sliced
2 tablespoons Italian seasoning
1 garlic clove, minced
Salt and pepper to taste
Instructions
Preheat oven to 400° F. In a small bowl, combine oil, lemon zest and juice, garlic and salt and pepper.
On a rimmed baking sheet, toss the potatoes, leeks and chicken with oil mixture. Sprinkle with Italian seasoning and salt and pepper, then top each chicken thigh with a slice of lemon.
Head over to my full recipe on [url href="https://www.snapfitness.com/blog/post/lemon-roasted-chicken-thighs-potatoes/3703″ target="_blank"]SnapFitness.com[/url] to get the final step.