This Bagel Eggs Benedict with Avocado Hollandaise is a unique, healthy twist on a classic favorite.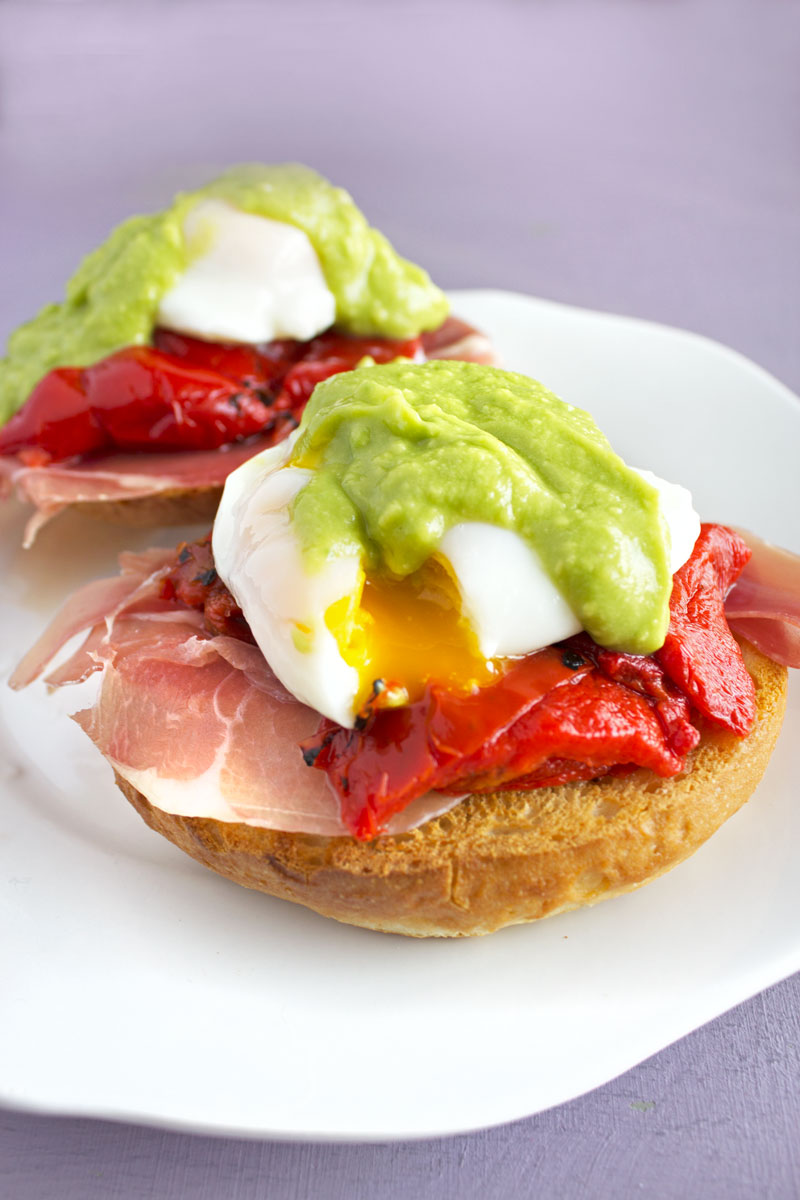 Is there anything more visually appetizing than an ooey, gooey, runny egg yolk? Your answer might be yes but for me, a perfectly poached egg is absolutely mouth watering. Combine that yellow goodness with avocado, roasted red peppers and proscuitto and you have a total flavor explosion!
And I didn't even mention the bagel yet. I don't know who first created a gluten-free bagel, but GOD BLESS YOU whoever you are. I've never met you but I love you.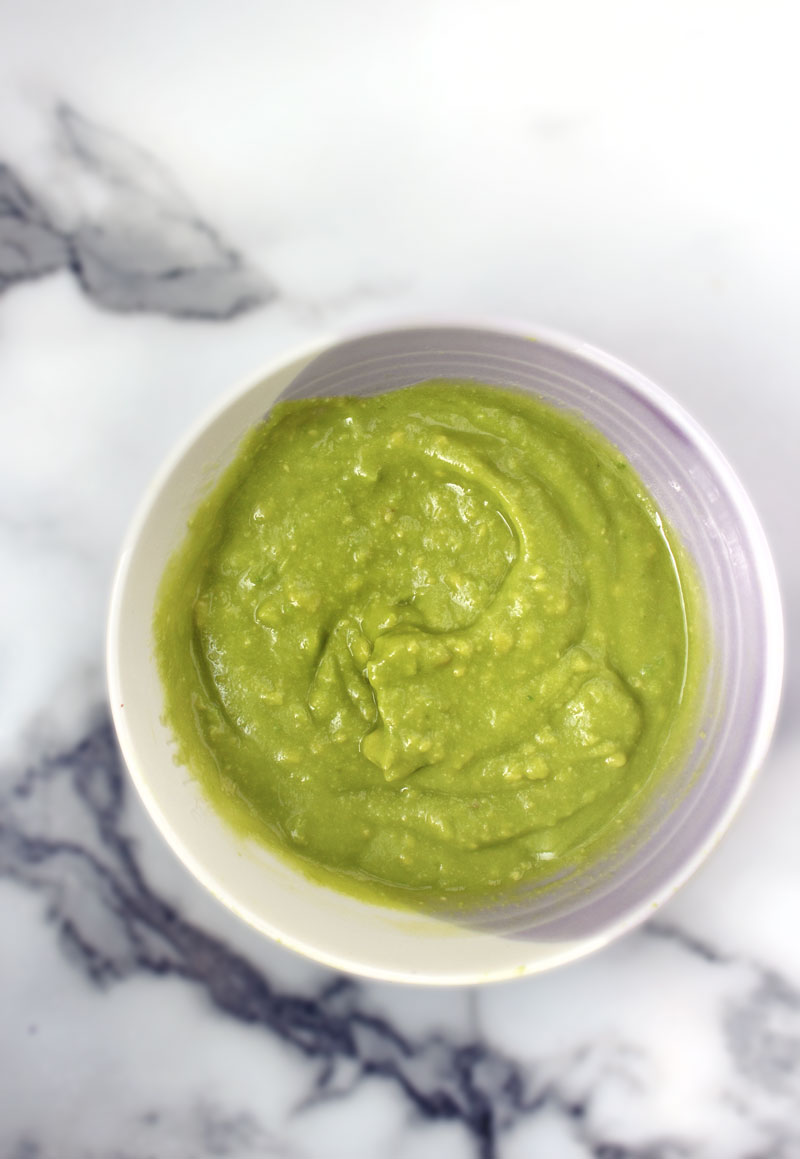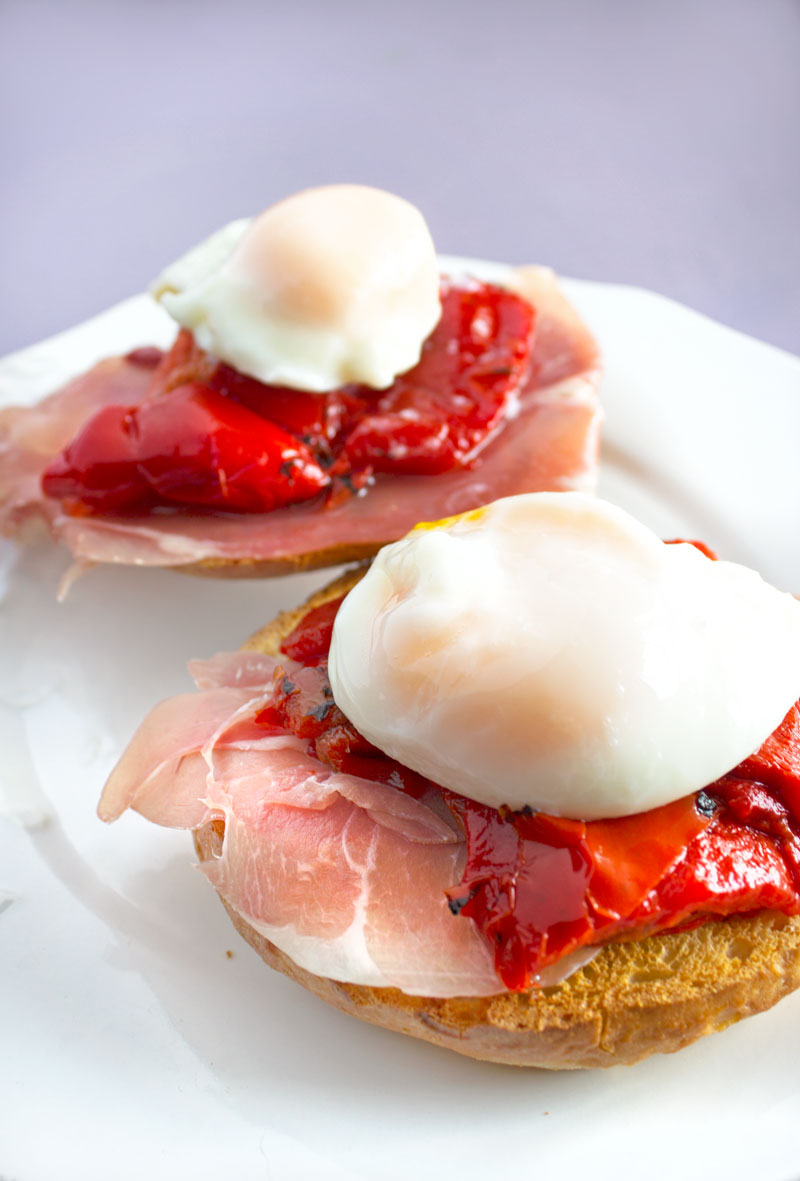 The world has come a long way when it comes to gluten-free baked goods. (I'm still waiting for a gluten-free pretzel to come to places like Auntie Anne's or The Pretzelmaker … but I'm thankful for what's available today!)
I typically make Eggs Benedict with regular bread, but recently had the idea to try it with bagels instead. The result is this — AKA my new favorite way to make this classic dish! I recommend making this recipe as is, but if you want to add another layer of flavor, try smearing honey butter on the bagel before you put the proscuitto and other toppings on! Total breakfast heaven.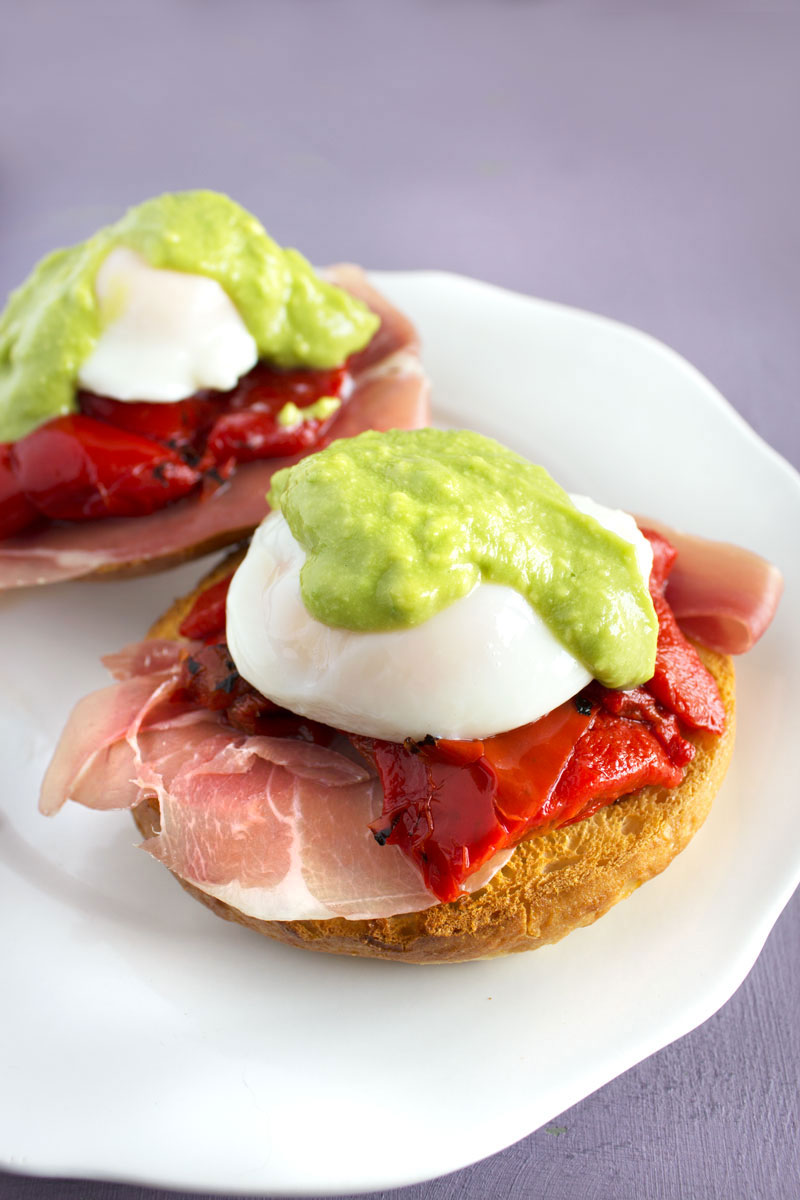 This recipe might be a new favorite for me, but I'd love to know what your favorite way to make Eggs Benedict is! Let me know in the comments below. 🙂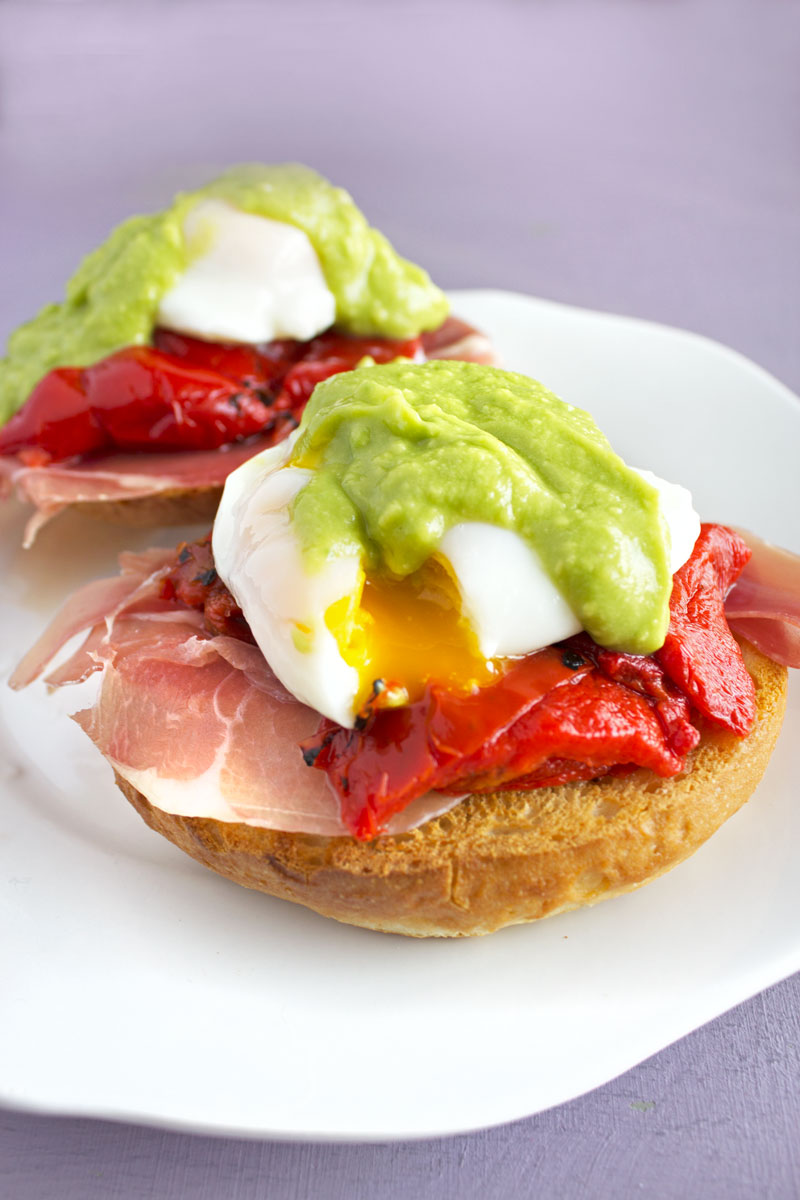 Get delicious and healthy recipes delivered to your inbox weekly! Click here to sign up for the free Making Life Sweet newsletter!
This is a sponsored post, written by me, and created in partnership with Canyon Bakehouse. All opinions expressed are straight from the heart.
Bagel Eggs Benedict with Avocado Hollandaise
Ingredients
2 Canyon Bakehouse plain bagels
1 tablespoon butter, divided
4 slices prosciutto
4 roasted red bell peppers, canned
4 eggs
Pinch of crushed red pepper flakes for garnish (optional)
[br]
[br][b]For the Avocado Hollandaise: [/b]
½ avocado
3 teaspoons fresh lemon juice
⅓ cup warm water
2 tablespoons extra virgin olive oil
Salt and pepper to taste
Instructions
For the sauce: In the bowl of a food processor, mix together avocado, lemon juice and water. Add in olive oil, salt and pepper and pulse until smooth and creamy.
Preheat oven broiler. Lightly spread the cut sides of each bagel with an equal amount of butter and broil until golden, 3 to 5 minutes. Turn off broiler, cover bagels with aluminum foil and keep warm in the oven.
Fill a deep saucepan with about 1 inch of water and bring to a simmer over medium heat. Crack eggs into small ramekins, and once the water starts to simmer, use a spoon to quickly stir water in one direction and create a whirlpool. Carefully drop two of the eggs into the center of the whirlpool. Turn off heat, cover pan and let sit for 5 minutes. Remove eggs with a slotted spoon, set aside and repeat poaching steps for remaining eggs.
If necessary, reheat eggs by filling up a large bowl with hot water. Place eggs in a steamer insert and gently lower them into the hot water. Let eggs sit for 2 minutes to warm up, topping up with more hot water as necessary. When ready to serve, get rid of excess water by transferring the eggs to a clean paper towel to blot.
Divide bagel halves between two plates. Top with a slice of prosciutto, roasted red pepper and egg and drizzle avocado hollandaise on top. Garnish with crushed red pepper flakes and additional salt and pepper if desired. Serve immediately.