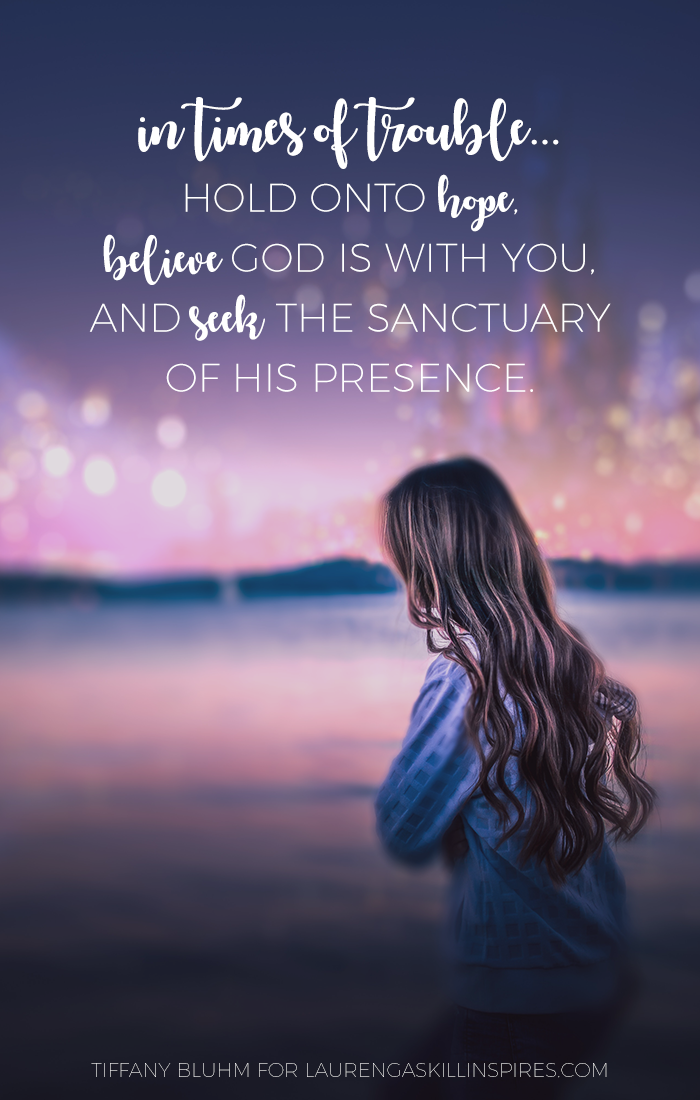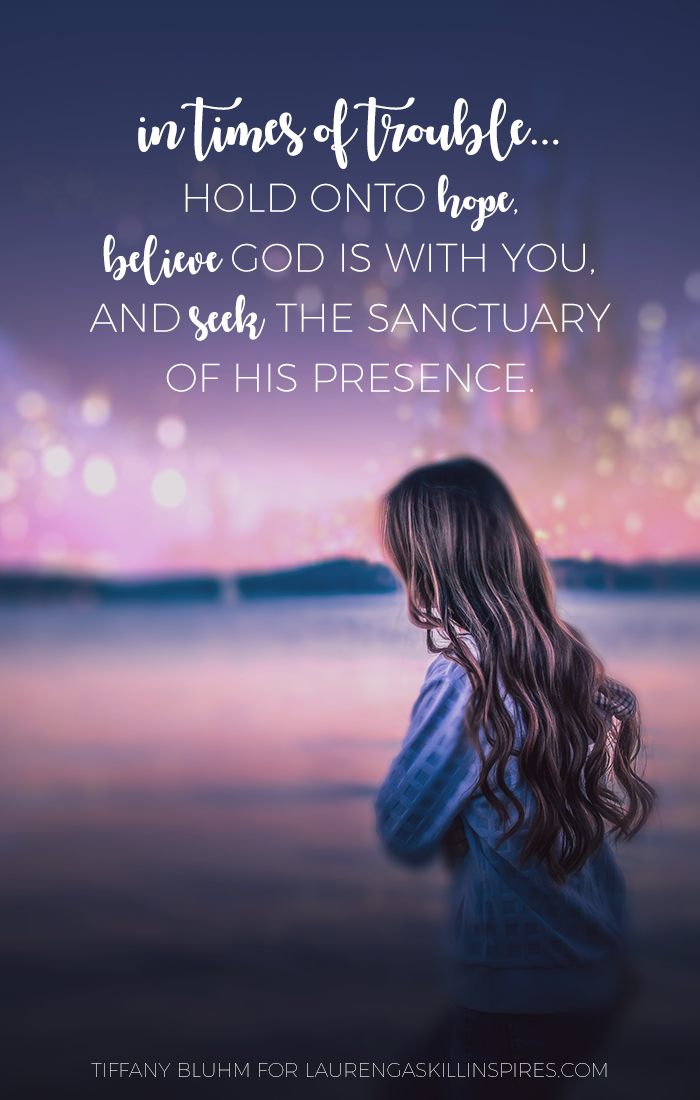 Tiffany Bluhm joins me for a guest post on the blog today. Tiffany is the author of Never Alone and its companion Bible study. She is a speaker and writer who is passionate about helping women come to know their value and purpose because of a loving, redeeming God. In a style that speaks to women right where they are, she shares insights from a life spent chasing after Jesus. Read her blog at www.TiffanyBluhm.com.
Have you ever thought you were walking into a good week, month, or year only to find a season of aches, pains, and not-so-wonderful surprises? Maybe it was harder and more costly than you could have dreamed? I certainly have. A few years ago, I was certain I was arriving to an oasis only to find a desert.
Eager for a new season, both my husband and I transitioned from jobs we knew to ones we didn't. My husband left teaching to go into real estate, and I left full-time ministry to stay home with kiddos, write during naptime, and teach Bible study in the evenings. We knew it was time for something new but found ourselves grossly underprepared for the waves of change. We changed jobs, churches, pre-school for our son, and life groups. No stone went unturned in our obedience as we felt strongly it was time to move into a new season.
In no time at all, housing deals fell through, and our savings account ran low. We stayed awake wondering how we would make the mortgage payment. In the natural, it was a season of lack, no question. Yet, we held onto hope, believed God was with us, and sought the sanctuary of his presence. Day by day, we felt a bit stronger and a bit braver.
Desperate times call for desperate prayers. We uttered dozens of them while we kissed our babies to sleep, under our breath as we drove, or with tears in our eyes in the shower. We knew God was near; we clung to him like he was our first and last hope, because he was. In those days we found something sacred. We found the abundant presence of God. It was as if we were on a honeymoon, craving the presence and goodness of God in every moment knowing he would meet our every need. We never went without a meal or a mortgage payment unpaid, but the miracles were greater. The miracle of his holy presence, alive in our hearts convinced us He was and ever will be enough. He would never leave us alone. It was our peace for the day and our hope for tomorrow.
I muttered to Him, "What do you want me to do in all of this, what are you teaching me? Do you see me full of anxiety and worry as I clip coupons, change dirty diapers, and clean peas off the floor? How can I thrive alongside my husband as we battle unforeseen disasters, one after another? Lord, we thought this would be a season of vibrant new beginnings, not a season of hopelessness and loneliness. He answered every prayer I uttered with his good presence and grace. I couldn't escape it. He taught me to trust him regardless if I liked the outcome of his will and timing. He reminded me that my life, my marriage, and my destiny was no surprise to him. He was with me and would never leave me. He reminded me to embrace the discomfort and frustration, pressing into him all the more. This was a time to thrive in my faith, not merely survive.
We can all easily trust God in the joyous seasons of life but what about the hard ones?Read More