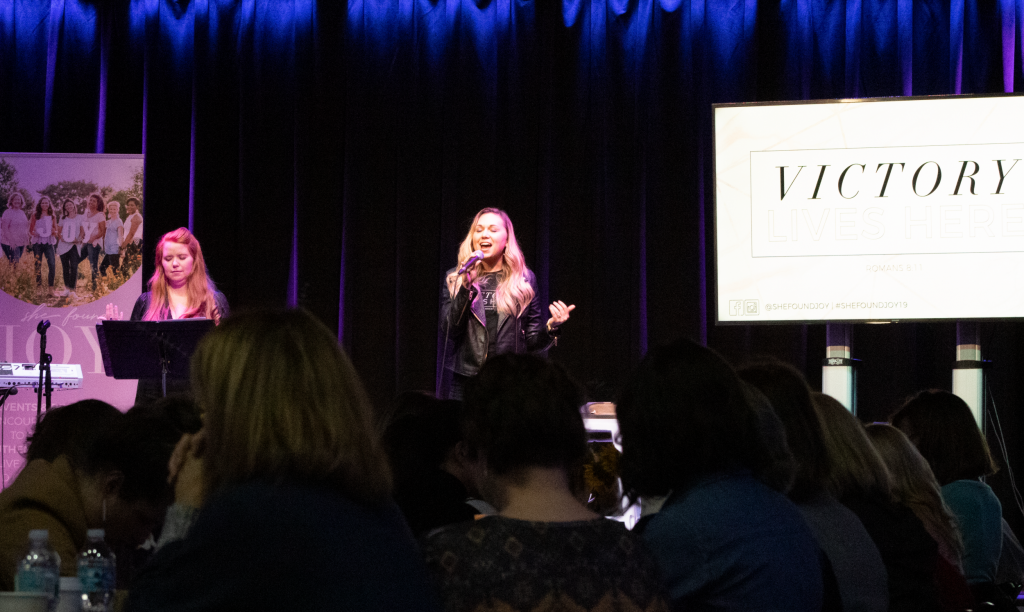 Lauren loves to speak at conferences, churches and women's ministry events. Her passion is inspiring women through Biblical teaching, personal stories and face-to-face, meaningful connections that build community and strengthen the body of Christ. Lauren understands the obligations and details that go into every event. On this page, you'll be able to read more about her speaking topics, watch a few informal video clips, and contact Lauren to talk about having her at your event.
SAMPLE SPEAKING TOPICS
Keys to Victorious Living
As followers of Jesus, we are more than conquerors — we are victorious overcomers! But there are some things in life that we cannot overcome by our own strength and might. There are some mountains we cannot scale on our own no matter how hard we try. In this message, Lauren shares practical encouragement for walking in victory all the days of our life.
Diving into a Life of Courageous Faith
Following Jesus doesn't guarantee sunny skies and smooth sailing. In fact, the waters of life are often tumultuous, crashing over us. Sometimes we can feel that we're drowning in a sea of confusion, division, frustration, complacency, or disillusionment. We need more than a shallow faith to survive the deep waters of life. In this message, Lauren invites and shows others how to dive headfirst into a life of courageous faith with practical examples and tools that help us take our faith to the next level.
Healing Is Here
Jesus paid the ultimate price so that we could be saved, delivered, healed and made whole in Him. In this message, Lauren shares her personal testimony of how the Lord healed her from more than 10 years of emotional and physical sickness and how healing is available to every believer still today.
Called to Shine
You were created on purpose for a purpose — to continue the ministry of Jesus through the way God uniquely created you to shine. Using her personal experience in stepping out to launch the international ministry, She Found Joy, Lauren shares about the joy that comes with saying yes to Jesus and following wherever He leads.
Interested in booking Lauren at your next conference or retreat? Contact for more details and availability.
2020 Speaking Schedule