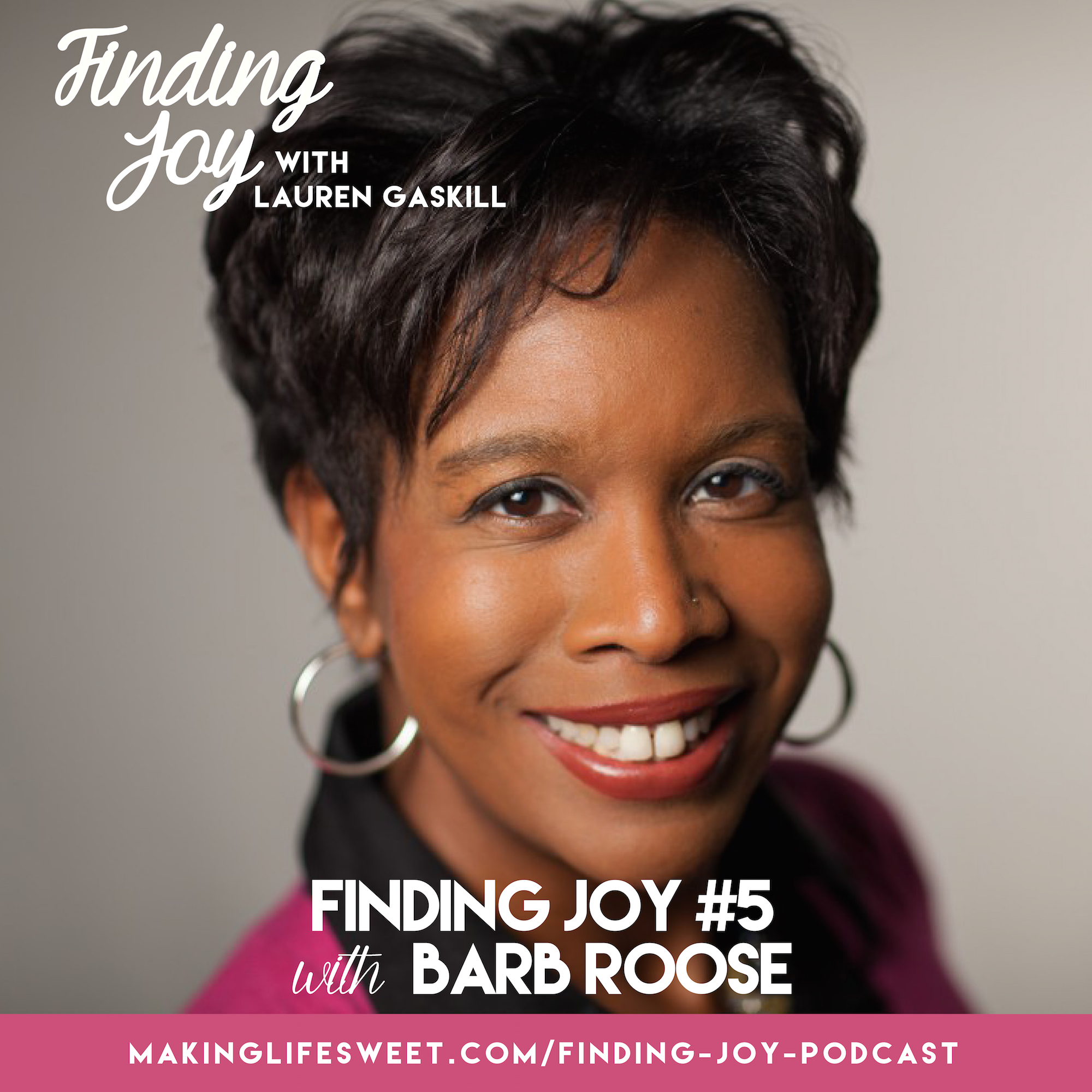 Finding Joy is a podcast dedicated to bringing you encouragement and inspiration in all of life's moments — the good, bad and everything in-between.
Barb Roose is our guest for the fifth episode of the Finding Joy podcast! Barb has been speaking at conferences, churches and women's ministry events since 2005.  Whether she is sharing challenging Biblical teachings, telling a personal story, or making connections with audiences, Barb loves inspiring women to connect with God and each other.
In this episode, Barb and I talk about:
The anniversary of her book, "Enough Already: Winning Your Ugly Struggle With Beauty."

Learning to be grateful, patient and content in all circumstances.

How to stop comparing ourselves to Barbie (or other women) and embrace our God given identity.
What it looks like to step out in faith and trust God with our future.
Barb encourages us to get to know God on a deeper level, allowing the Holy Spirit to work in our hearts as he changes our view of ourselves and our heavenly Father.
P.S. Barb released a new FREE ebook, called "10 Beauty Essentials Moms Can Teach Their Daughters." Receive the ebook for free when you join her email list!
How to Listen to the Finding Joy Podcast
You can listen to the podcast here on this blog, or by subscribing to the podcast through iTunes.

Subscribe to the iTunes podcast HERE.
Review this Podcast
By rating this podcast or writing a short review, you can help others find the Finding Joy podcast more easily! Click here to head over to iTunes and rate Finding Joy.