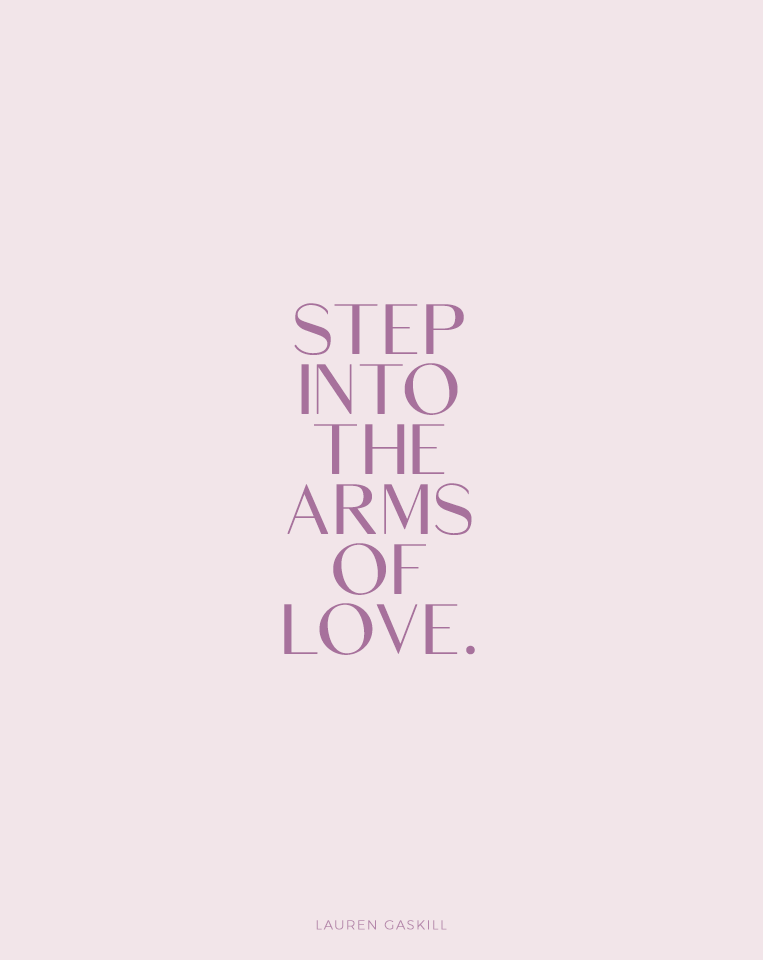 Several months ago my husband and I got caught walking in a pop-up shower. Out of nowhere the rain came pouring down on him, my dog and me, and we started sprinting for home. And then, with 100 strides left to go, the rain suddenly stopped and the sun started to peek out from behind the clouds.
"I bet God's going to give us a rainbow tonight," I said with a big, fat smile on my face.
This declaration was partially an inner knowing, but also a deep desire. After a long week I really needed a hug from the Father. And while I knew I didn't need a rainbow to know He loved me, I sure thought it would be a pretty great way to be reminded of His promises.
But then it started raining again. And much harder this time.
As we sat on the porch swing to watch the rain fall, I noticed the sun was setting. Daylight and my hope for a rainbow were running out. With a big sigh, I headed indoors to grab my raincoat so we could run a few errands.
On the ride to our first stop, I felt a tear slide down my cheek.
I know we're not supposed to live by signs or feelings, but sometimes you just need a touch from heaven itself.
"We're here," my husband announced.
I lifted my eyes from the floor mats to see the rain had stopped. But not only had the rain stopped … there was a GIANT RAINBOW sitting right in front of my face!
I gasped. "Honey! Babe! Look! God did it!"
Instantly, my sorrow and mourning turned into joy and dancing. My Father had heard my cry and reached down from heaven to remind me of His great love and precious promises for me.
Does your heart need a touch from heaven today? God is waiting for you to step into His loving arms — to sit down and talk to Him and tell Him what we need. He is a Good Father and knows what we need even before we ask Him, but He loves to hear us tell Him anyways.
You can trust the One who made you will always be there for you. He won't let you down.
Yesterday, I reached a milestone in the manuscript I'm working on for my second book (you can buy my first book here). Before reaching this milestone of 30,000 words, I spent a large chunk of time researching and writing about prayer. In Matthew 6 Jesus taught His disciples how to pray, and told them to always start with, "Our Father in heaven."
Friends, this beautiful revelation is the answer to all of the fear that we are facing today. We are not orphans. We are God's kids and He is a good Father.
Ephesians 1:4 says He chose us in Him before the foundation of the world, that we should be holy and without blame before Him in love.
You see, before He was a Creator, He was a Loving Father. And where love resides, fear cannot hide. 1 John 4:18: "There is no fear in love; but perfect love casts out fear, because fear involves torment. But he who fears has not been made perfect in love."
There is no fear where He is present, and fear doesn't stand a chance when we stand in His love.
Wherever you are today and whatever fears, frustrations or disappointments are gripping your heart, the Father is inviting you to leave all of the pain behind and let Him love and take care of you. So, today, I just want to release over you the love of the Father and a greater revelation of this love. May you feel comforted in His arms and know that He's got you. You are safe and protected and held by Perfect Love Himself.