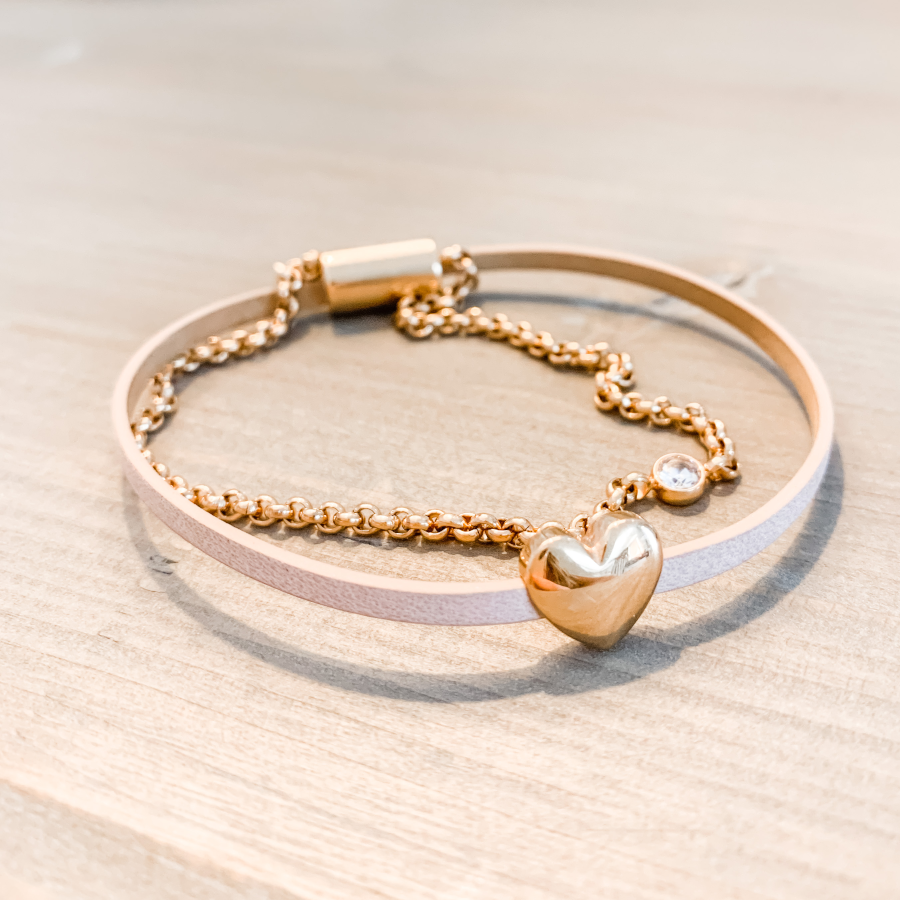 A few months ago, I dreamed that the Father gave me a bracelet. As He held it out in front of me, I took a moment to behold the beauty of this priceless gift. And that's when I noticed: This was no ordinary bracelet. Not only did one of the chains feature a glistening diamond, but both of the bracelet's bands were interlocked by a golden connector that said "WORTHY" on it. And so, though the bands were two separate entities, the two became one because of this little connector.
The Father placed the bracelet in my hands and said, "my beloved, it's yours." And then I woke up.
Have you ever had a dream, but you're just not sure how to interpret it? Happens to me all the time. Before I get to the meat of today's post, here's what Holy Spirit has taught me over the years about dreams: If I remember a dream when I wake up, but I don't understand its meaning, I immediately ask God whether or not the dream is something I need to press into. Sometimes, I will have a strong check in my spirit that I need to search a dream's meaning out. Other times, Holy Spirit tells me to forget it and toss it out like rubbish. Either way, I've learned that obedience to these nudges is key to 1) receiving more revelation from the Lord and 2) avoiding going down nonsensical/unfruitful rabbit holes.
When I woke up from the dream about this bracelet, I sensed deep within me that God had something beautiful He wanted to reveal to me. I believe what He shared with me was not only for my personal walk, but also for the Body of Christ, which is why I'm sharing this post with you today.
The morning after this dream, I sat down in my morning reading chair to ask the Lord about what He had shown me. Immediately, the words "worthy to receive" rang like a bell within my spirit.
Is that a Bible verse, Lord? I asked.
"Google it," He said. (I love how practical our God is!)
My Google search led me to Colossians 1:12, and today, I want to share with you two translations:
Your heart can soar with joyful gratitude when you think of how God made you worthy to receive the glorious inheritance freely given to us by living in the light. (TPT)

Giving thanks to the Father who has qualified us to be partakers of the inheritance of the saints in the light.
Worthy to receive. Qualified to be a partaker.
Worthy means to be suitable, deserving or fit for a specified thing. The word used here in the original Greek, however, is hikanoo, which means to make sufficient, render fit, qualify, specifically to equip one with adequate power to perform the duties of one.
OK, stay with me. Here's what "perform the duties of one" means in English: serve, wait on, obey, carry out the will and wishes of.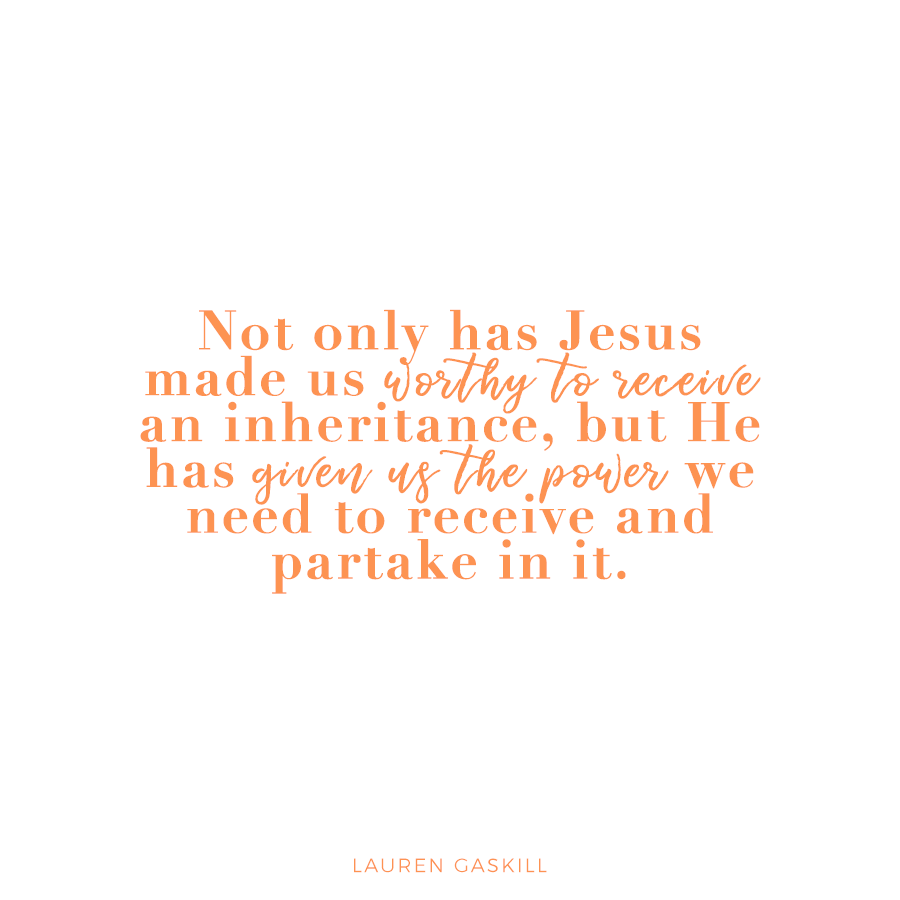 HOLD. IT. RIGHT. THERE.
Do you know what this means? Not only has Jesus made us worthy to receive an inheritance, but He has given us the power we need to receive and partake in it! Therefore, carrying out His will and wishes.
Back to the dream and the interpretation Holy Spirit gave me: Jesus is one bracelet and you and I are the other. We are one. And, we receive all that is His through that connector — His powerful Holy Spirit. Because we've been qualified to. We've been made worthy to.
Your Inheritance In Christ
Do you know what is included in your inheritance in Christ? A shortlist from my time with the Lord pulled these keys words out: wholeness of body, soul, and spirit, healing, redemption and forgiveness of sins, peace, love, joy, prosperity (yes, it's true, read 3 John 2), good gifts, freedom, righteousness, the Holy Spirit, a heavenly reward, blessings that overtake us, protection, deliverance, power and authority.
Today, I invite you to spend some time with Holy Spirit and ask Him to tell you more about your inheritance in Christ. What areas are you having trouble receiving? Maybe you've felt unworthy to receive in those areas. Ask Him to show you what it looks like to embrace your full inheritance through His power and might. I can't wait to hear about what He shows you!
By the way — that picture at the top of this post? Later that day, I kid you not it was an ad for a bracelet on my Instagram feed. I definitely didn't talk about it, so I know it was God! I hope it gives you an even greater image of this beautiful truth.